RV Owners
October 6th, 2020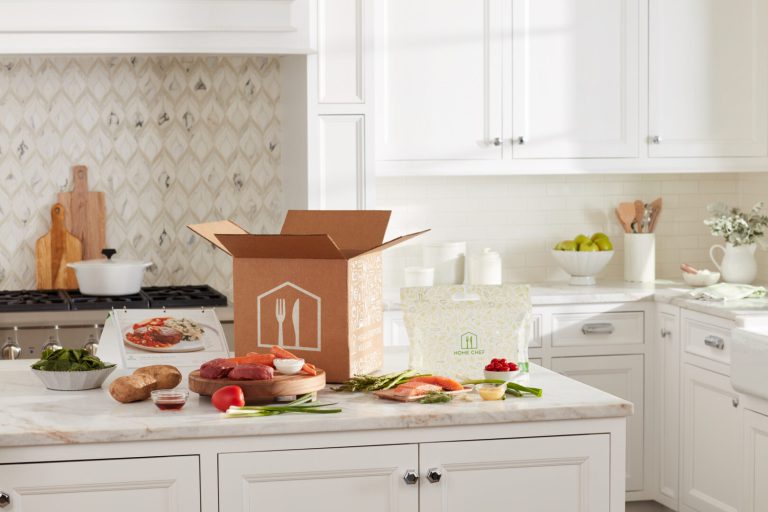 We talk a lot on the blog about how having a kitchen onboard during your travels is one of the biggest perks of RVing. It's a great way to eat healthy on the road, and not overspend at restaurants. And now more than ever we are trying to spend more time at our safe and distanced campgrounds, not to mention a busy restaurant isn't what many people associate with enjoying the great outdoors!
But therein lies the question….what do we eat? How do we stock a tiny RV fridge or cooler with enough food to last us our whole trip?
Enter: Home Chef!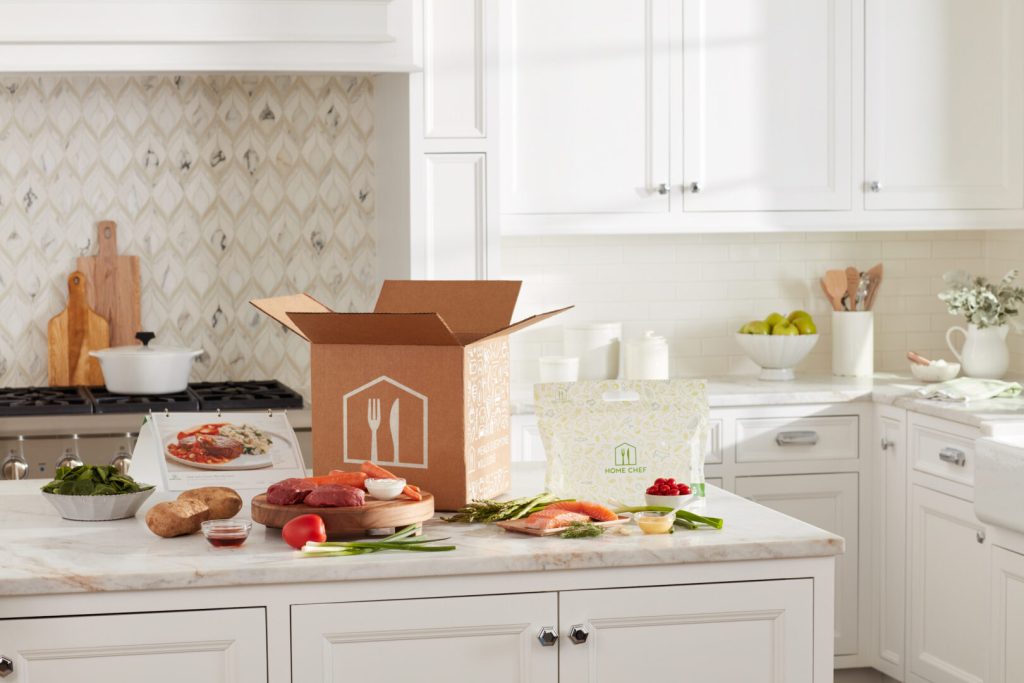 Home Chef delivers fresh pre-portioned ingredients directly to your door with easy to follow recipes that fit your lifestyle. Perfect for a camping trip, Home Chef also offers Oven Ready meals which are recipes designed to make cooking simple with easy prep, little to no clean-up and dialed up flavor. They even come portioned in an oven-safe tin, so no worrying about having a full suite of pots and pans and baking dishes. That means you get to spend more time hiking and relaxing and less time worrying about preparing your food!
You can time it out just right so that you have a box full of meals ready to take with you on the road! A couple of our favorite oven ready meals include the Garlic Herb Goat Cheese Crusted Pork Chops with Balsamic Glazed Broccoli and the Cotija and Jalapeño-Crusted Chicken with Cajun Zucchini and Corn. Who said camping meant boring food or endless days of hotdogs and trail mix?
Because we love Home Chef so much, we partnered with them to offer you a special discount! Receive 55% off your first box (up to $40) with code: RVS55!
Once you sign up you can customize when your meals are delivered, so skip meals on weeks you don't need them, and plan on having them arrive when you just don't feel like meal planning and grocery shopping that week. Your yummy meals can certainly go beyond your trip and be enjoyed at home as well. Get the whole family involved in choosing the foods that fit your preferences and dietary restrictions. Accept the suggestions made by Home Chef or choose your own!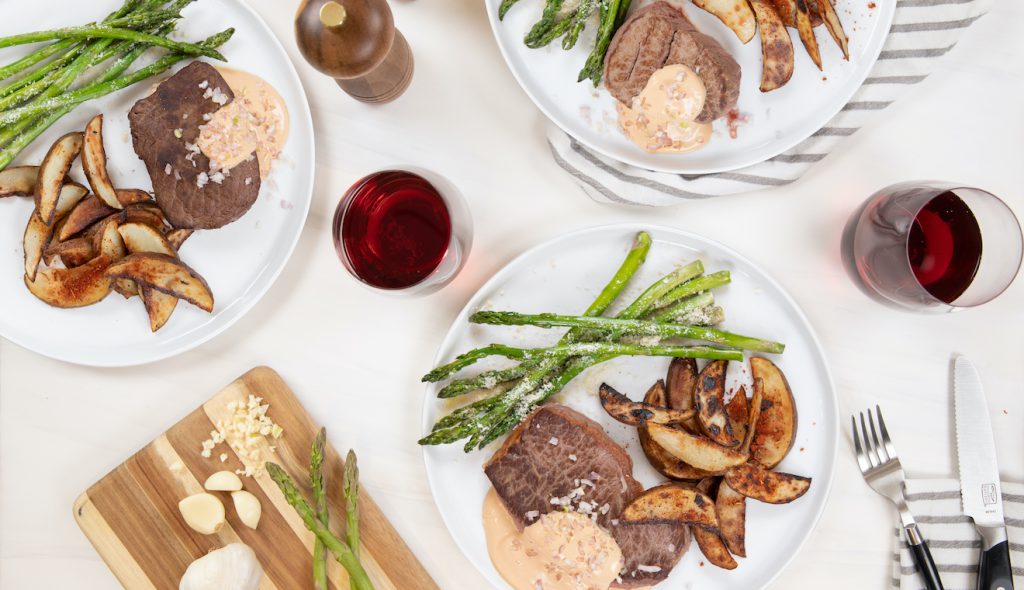 Storing Food in Your RV
Food storage in an RV can be tricky, here are a few ways to maximize space in your RV kitchen:
Large Containers — Large, flat containers are perfect for storing foods you use less often. Fill the boxes and then place them under the couch or bed for quick and easy storage that doesn't claim any cabinet space.
Hanging Fruit Basket — Storing fruit can be a real challenge. We love the idea of using a hanging fruit basket to hold your produce up off the counter and keep it nice and fresh throughout your trip.
Wall Storage — There is also the option of making use of wall space. Hanging a wall storage solution such as this one and adding baskets and hooks allows you to keep all kinds of foods (and even utensils) within easy reach.
Meal Prep
If you decide to try and meal prep for your camping trip, you'll want to get really organized ahead of time. Make sure you have your grocery list for your weekly meals and all your containers set to go before you even head to the store.
Then, when you come home with all those overflowing bags of groceries you never know how you'll stuff into your RV's refrigerator, you'll have your work cut out for you — literally! You can chop up veggies, cook up meat, and package everything neatly for the next few days of stress-free eating.
Whether you choose to meal prep or make meal times even easier with Home Chef, you'll be glad you took the time to plan out easy and healthy recipes for your family while on the road. Now get cooking!
This post contains affiliate links. RVshare may receive compensation if you make a purchase after clicking on a link.