How Tos & Tips
October 5th, 2019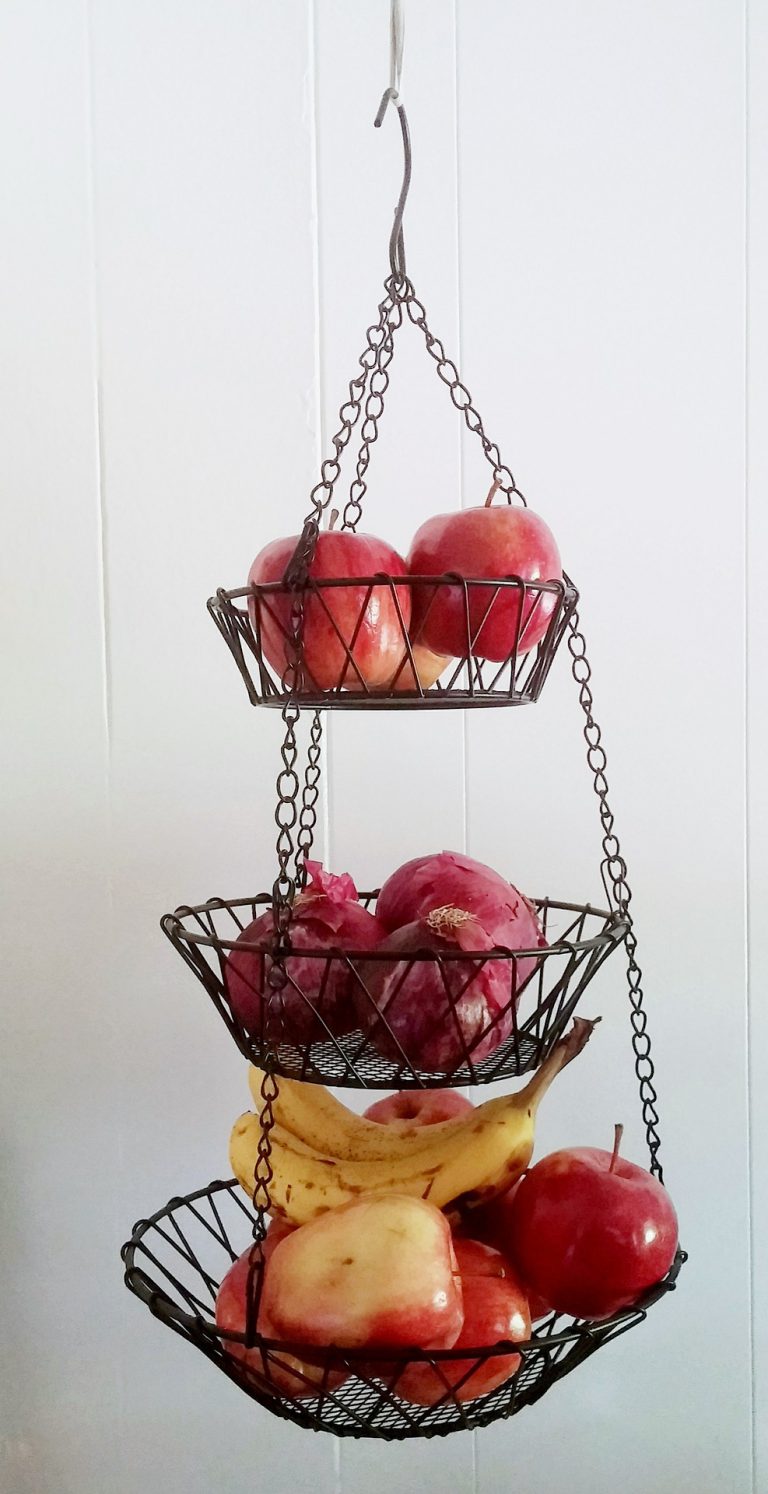 As you know, RVs are pretty tight living spaces. Fortunately, most RVs do make good use of the space they offer.
However, finding enough storage space is almost always a problem, no matter what model you may invest in. This is particularly true of RV food storage, which tends to be quite limited in tiny RV kitchens.
Fortunately, there are some things you can do to expand upon your small kitchen food storage opportunities. By adding storage space options and maximizing the space offered by your RV fridge and RV pantry, you should be able to fit plenty of food in your RV kitchen for your next trip.
Large RV Storage Containers and Other Solutions for Food Storage
Let's start by discussing options for adding storage space. While it might seem impossible to add anything of the sort to such a small space, by thinking outside the box you might just be able to make use of nooks and crannies you never would have thought to use.
Here are some of our favorite options for adding storage to your RV kitchen:
Large Containers — Large, flat containers are perfect for storing foods you use less often. Fill the boxes and then place them under the couch or bed for quick and easy storage that doesn't claim any cabinet space.
Hanging Fruit Basket — Storing fruit can be a real challenge. We love the idea of using a hanging fruit basket to hold your produce up off the counter and keep it nice and fresh throughout your trip.
Wall Storage — There is also the option of making use of wall space. Hanging a wall storage solution such as this one and adding baskets and hooks allows you to keep all kinds of foods (and even utensils) within easy reach.
Maximizing Space with Stackable Food Containers for Your RV
Besides adding storage spaces, you can also squeeze more food into your existing RV pantry storage and Norcold or Dometic RV fridge by using stackable kitchen storage containers.
Stackable containers of the same size are great for storing both dry goods and leftovers, allowing you to make use of vertical space and ensuring every inch of space is filled rather than leaving wide gaps between items. We recommend moving all of your pantry and fridge items from their original packaging into your matching containers in order for this method to work well.
Below are some of our favorite kitchen storage containers:
Stackable Nesting Tupperware Set — This stackable Tupperware set is perfect for saving space in your RV cabinets and fridge. We also love that they nest inside of one another, making them easy to store empty as well.
Cereal Container — Cereal boxes of different shapes and sizes can make it difficult to use pantry space efficiently. Standardize the size of your cereal boxes (and keep your cereal fresh) by transferring your cereal to these containers.
Space-Saving Glass Food Storage Containers — Some people prefer to avoid keeping food in plastic. In this case, glass containers such as these work just as well. Just be careful about how you store them during travel day, as they are more likely to break.
Reasons to Invest in Airtight Containers
When shopping for your stackable containers, keep in mind also that you will want these containers to be airtight. The containers listed above should meet this qualification.
Wondering why this is so important? A few of the most important reasons are as follows:
Food Lasts Longer — Airtight containers will keep your food fresher for longer. This is obviously a bonus in all cases.
Keep Pests Away — RVs are notorious for letting in pests. From ants to mice, most RV owners will have to deal with some kind of pest at one point or another. Airtight containers help keep these invaders out of your rig.
Reduce Smells — Because an RV is such a small space, smells tend to take over pretty quickly. By putting food in airtight containers, you can reduce stinky odors and keep your home-on-wheels smelling nice.
Other Ways to Create Space in Your RV Refrigerator and Pantry
While containers are an awesome way to make good use of your storage space, they are far from the only way to make sure everything fits. There are plenty of other awesome options for maximizing the space offered by your cabinets and refrigerator, and we are happy to share those with you below:
Can Holder — Keep your canned goods or your soda cans together and easily accessible with a can holder such as this one.
Lazy Susan — If you have deep cabinets, a lazy Susan can help you make use of the back of the cabinet without losing items to its depths.
Half-Gallon Milk Jugs — To save fridge space, purchase milk in half-gallon jugs. These can fit in the door shelves, leaving the bigger shelf spaces for other things.