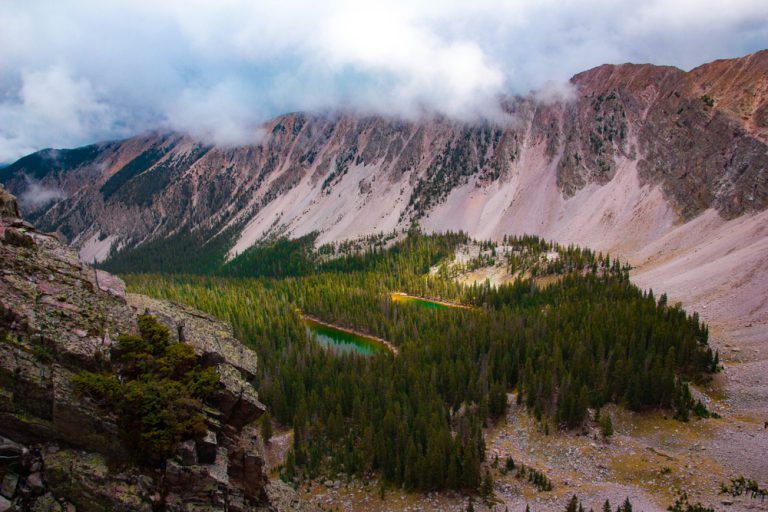 Known for its remarkable scenery and exceptional outdoor adventures, New Mexico is the perfect RV destination. Glamping New Mexico is a wonderful way to upgrade your vacation — spend the day exploring, and come back to all the comforts of home. Whether you're heading to the mountains near Santa Fe or the rugged, beautiful deserts near the Mexico border, luxury RV camping makes it easy to enjoy all the features of your motorhome.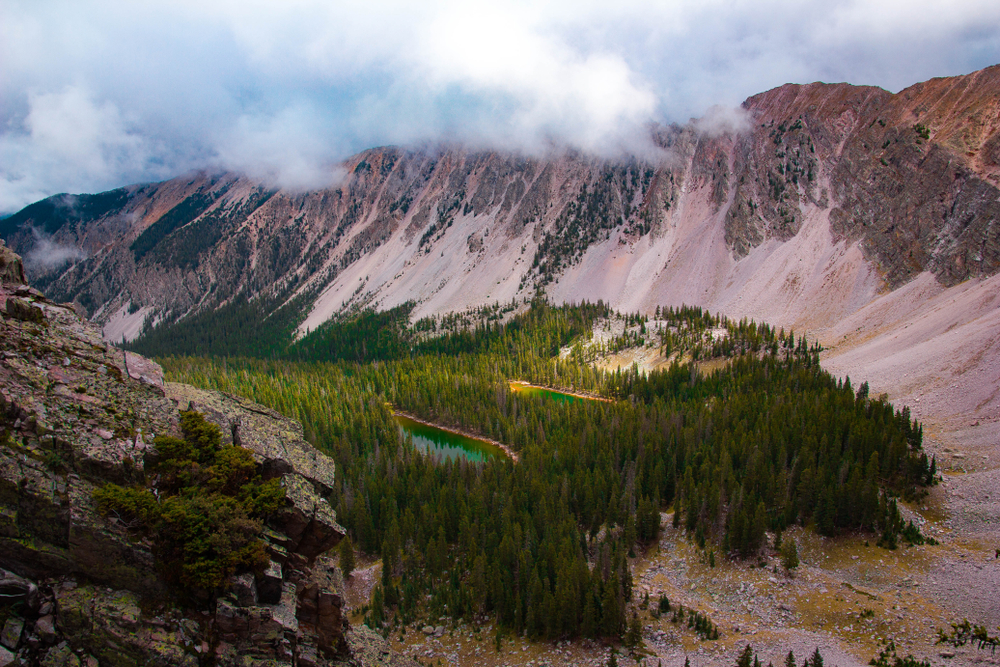 Glamping Sites in New Mexico
Ruidoso Motorcoach Ranch
Immerse yourself in the southern mountains of New Mexico at the luxurious Ruidoso Motorcoach Ranch. Located about seven miles outside of the town of Ruidoso, this quiet property offers panoramic views and hiking trails that start just steps from your site. Privacy landscaping ensures that you can enjoy your roomy, full-hookup spot and private patio in peace. Go exploring with confidence as the resort is gated for security.
Mujeres Valley Campground
Mujeres Valley Campground is tucked up against large private properties and Bureau of Land Management land. There are open spaces, private spaces, and community spaces available on the grounds with walkways outlined in ancient trees and volcanic rocks. The property is filled with amazing finds like pottery, crystals, and volcanic rock mounds that lift you to some of the most beautiful views of the surrounding areas! This area is a remote subdivision with plenty of open lands to set up a tent or small camper, enjoy hiking on our private mountain, and experience nature all around you. The campground is built with sustainability and respect for Mother Earth in mind. There are 20 camping spaces available. This campground is dry camping only.
Hacienda RV Resort
It's all about the amenities at the Hacienda RV Resort, which is located a few minutes from downtown Las Cruces. This resort is built for big rigs with spacious sites, paved roads, and plenty of pull-through spots. Every site comes with cable TV and fast Wi-Fi, so it's easy to stay connected. When you're not visiting the nearby national parks, relax in the hot tub or hang out in front of the fire on the patio.
Angel Fire RV Resort
Set in a picturesque valley in the Sangre de Cristo Mountains near the tiny town of Angel Fire, the Angel Fire RV Resort takes full advantage of its spectacular location. Whether you're on the putting green or running the private trail, gorgeous views await around every turn. The same goes for the RV glamping sites, which come with full hookups, speedy fiber optic Wi-Fi, and digital cable. Check out the adults-only executive sites for maximum peace and quiet. Spend your days golfing, biking, skiing, hiking, and whitewater rafting, and return home for a luxurious on-site therapeutic massage and a dip in the hot tub.
Elephant Butte Lake RV Resort
Elephant Butte Lake RV Resort has everything you expect from a luxury RV glamping experience, including full hookups, an indoor pool and hot tub, a fitness center, and sports courts. That's just the beginning, though, as you can pamper yourself at the on-site Firefly Spa, explore the impeccably landscaped roads, or delight your pet on the dog runs or at the pet wash. You can even book the resort's technicians to do an RV repair without ever leaving the park. The town of Elephant Butte sits close by; it's a hub for natural hot springs and water sports on the beautiful Elephant Butte Lake.
American RV Resort
Located just west of Albuquerque on Route 66 (I-40), American RV Resort is a quiet escape with easy city and International Balloon Fiesta access. Chill out under the trees and enjoy the high-speed Wi-Fi and full hookups, or head to the swimming pool and hot tub. Everything you need is within walking distance, including a playground, camp store, laundromat, dog park, and clubhouse.
Route 66 RV Resort
Experience the wide-open New Mexico skies at the Route 66 RV Resort. With its stunning landscaped pool and waterslide and convenient casino access, this hidden gem is a surprising oasis about 20 miles west of Albuquerque. Get together with the whole crew in the open-air rally barn, or hang out in the clubhouse on rainy evenings. Around the resort, you'll find Wi-Fi, an RV convenience store, and even a charging station for electric cars.
Where to Glamp in New Mexico
Glamping in New Mexico is a wonderful way to experience the state's remarkably diverse landscapes. If you're searching for hot, sunny days, head south to Las Cruces; in Cloudcroft, the mountainous terrain comes with cool breezes and stunning views. If you're searching for where to glamp in New Mexico on your way across the state, look for luxury sites near Albuquerque and along Route 66. As you travel north, Santa Fe and Taos offer arts, history, and mind-boggling mountain scenery.
Luxury Camping in New Mexico
It's easy to find luxury camping in New Mexico; the state is a haven for snowbirds. Speaking of these sun-seekers, it's a good idea to book your glamping site in advance, particularly if you're visiting the southern part of the state during the winter months. The best RV parks in New Mexico fill up quickly as the snow starts to fall in northern regions.
When you're glamping in New Mexico, the resort usually takes care of the details so that you can focus on fun. Most luxury spots sit close to popular vacation destinations, so it's a breeze to find grocery stores and restaurants when you arrive. Just remember to pack your adventure gear and plenty of sunscreen for the hot weather and high-elevation hikes. With a sturdy pair of hiking boots and a wide-brimmed hat, you're ready to take on New Mexico's mountain trails and desert landscapes. This wilderness-heavy state is also a great place to try hot-air ballooning, rock climbing, and whitewater rafting. Before you head out on your trip, check out our blog for all you need to know about glamping.
With an RV rental, you can get your glamping fix anywhere! Enjoy all the comforts of home on board your RV – linens, cooking supplies, a cozy couch, and a warm bed – all while enjoying the beauty of nature around you. It's the perfect marriage of rustic camping and upscale comfort. Plan your perfect glamping getaway with an RV rental from RVshare.