Industry News
Last updated on February 22nd, 2023. Originally published on March 9th, 2022
With gas prices skyrocketing, taking a road trip may not be at the top of your to-do list. But with many still not eager to hop on a plane, you shouldn't have to sacrifice your vacation because of spending extra money at the pump. Luckily, there are plenty of ways to still enjoy the magic of an RV adventure, without the hefty price tag of driving it across the country. There are plenty of cool places to explore near your own neighborhood and having an RV delivered spares you from spending time filling up the tank. Here are 8 of our favorite ways to take an affordable RV road trip.
1. Travel local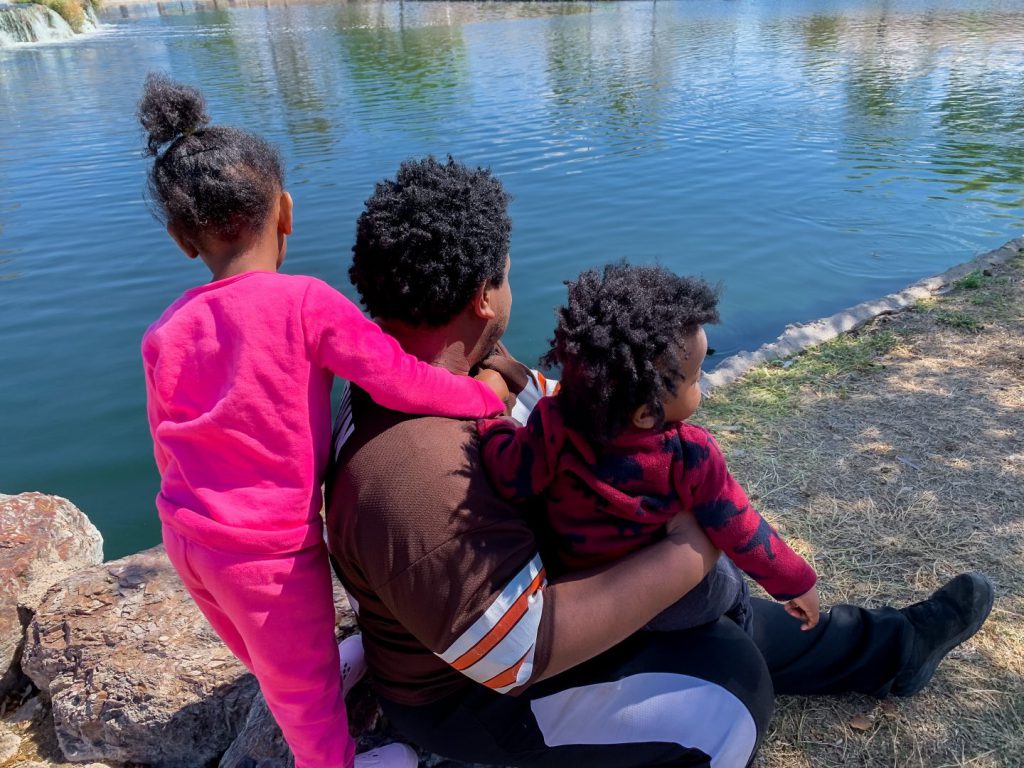 Using an RV to explore your neighborhood or a city nearby is a great way to feel like you are visiting somewhere new, without actually spending hours on the road. While the culture an hour away from your home might not be drastically different from what you're used to, you can still gain a deepened sense of appreciation for where you've laid your roots. Plus, traveling locally has a lot of benefits:
More cost-effective. Local travel is certainly a budget-friendly way to explore! Many activities and parks are free or have a low cost of entry, not to mention you'll save quite a bit on gas. For even more savings, you can pack your own meals for day trips.
Eco-friendly way to travel. Travel is hard on the environment, but roaming around your area is more sustainable than air travel.
Quick trips. Getting out locally means you can do it more often! Long weekend trips are a lot easier to take when the destination is a short drive away.
Easy to plan. Preparing your itinerary for a local getaway will likely save you some time and stress.
More convenient. Especially if you have little ones, sticking close to home may be much more convenient than far-off destinations. If you forget something, have an emergency, or need to cut the trip short, being closeby definitely has its benefits.
We've created local guides to cities across all 50 states to help you plan your trip down the road. Find the best parks, restaurants, fun things to do (such as museums and nature preserves), and inspiration for quick day trips.
2. Have your RV delivered to your destination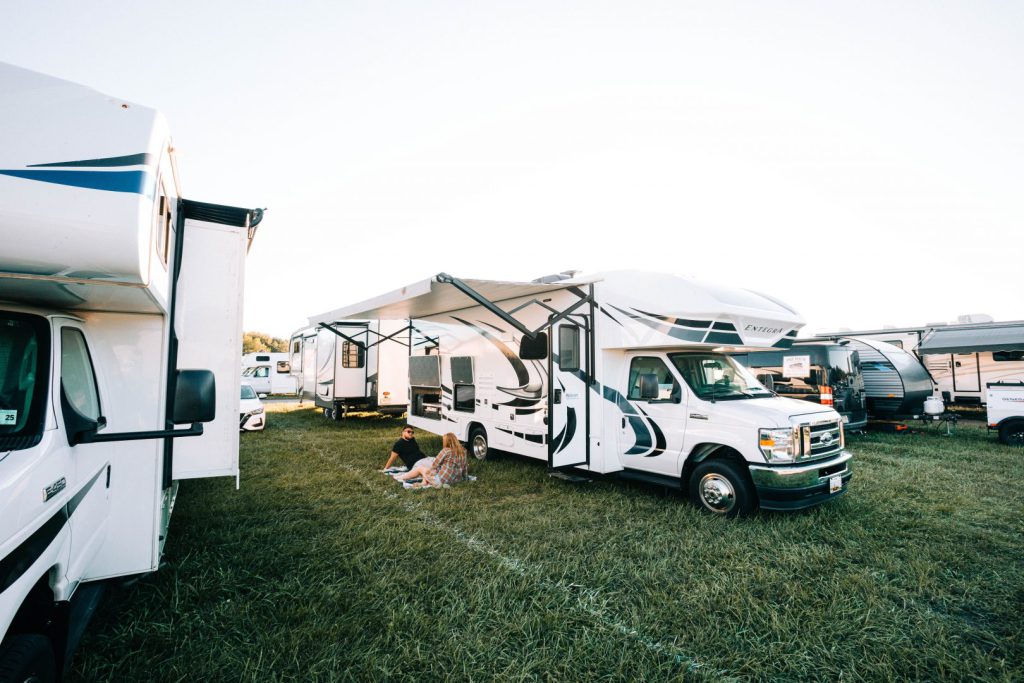 Many owners on RVshare offer delivery, and it's a great way to enjoy the fun of staying in an RV without having to think about filling it up with gas. Owners will deliver the RV straight to your destination, whether it's a campground, RV resort, or even your own driveway! Kids will enjoy choosing their bunk and staying in a space that is different from home, all while the comforts they're used to – such as a bathroom and TV – are still right on board.
3. Visit a nearby state park or campground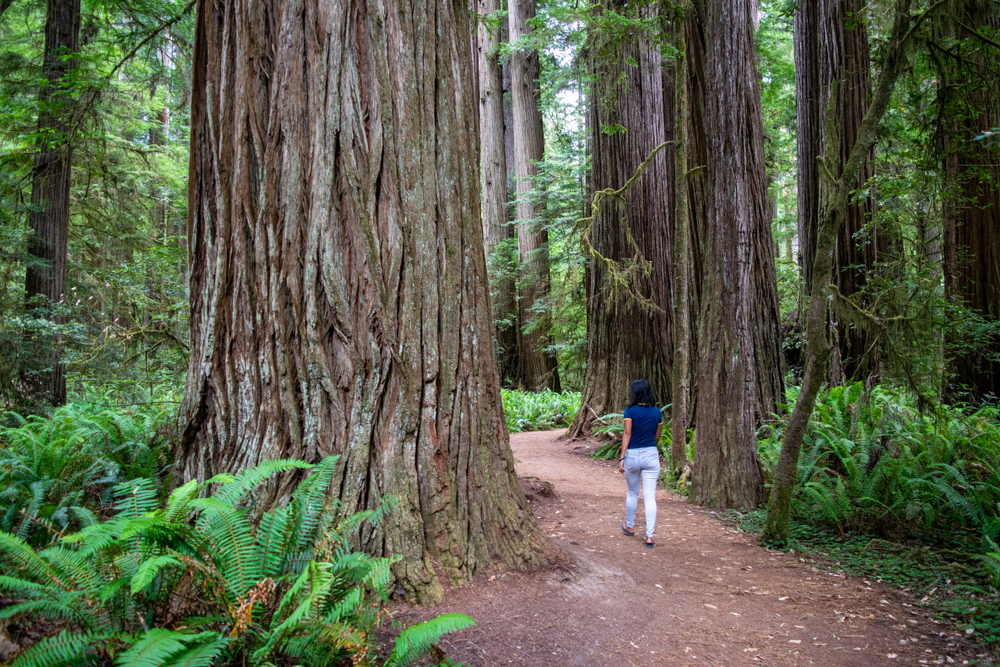 Exploring nature in your own backyard is a great way to unplug and connect with your surroundings. You'll be surprised by how far it feels like you've traveled once you immerse yourself in a new place. There are some truly stunning state parks out there — some that even rival National Parks which get all the attention. Plus, with campgrounds and RV resorts having so many amenities to offer, you'll think you're on a luxury vacation!
Visit our State Park guides to find an incredible option nearby, or our Top Campgrounds to find your next favorite camping spot.
4. Check out a new landmark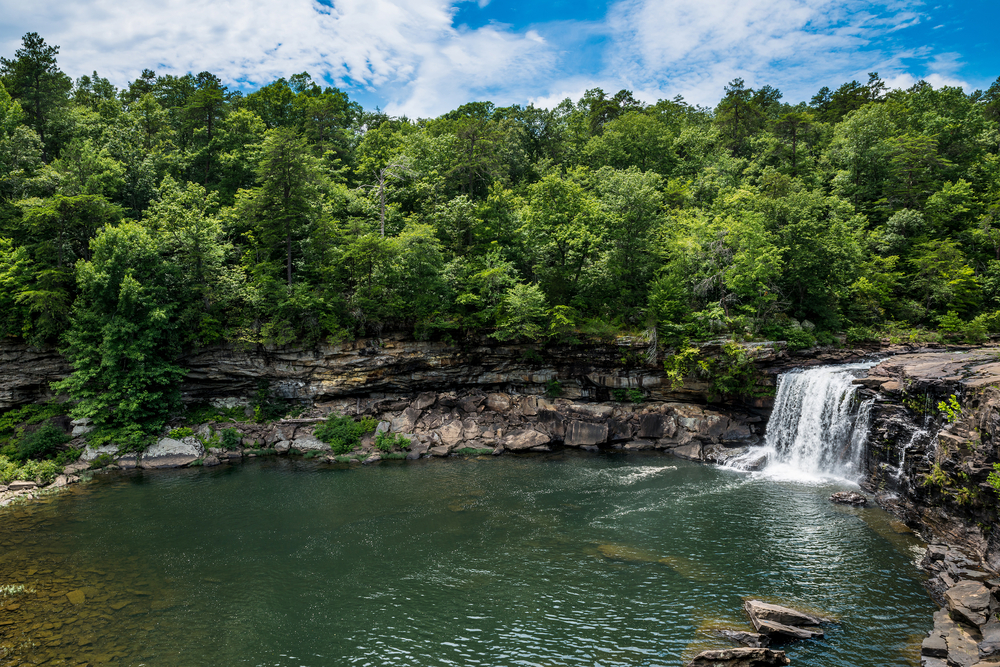 Choose a landmark in your state that you've never visited before and go explore! Whether it's a beach, fishing spot, or waterfall, we bet your state has some pretty amazing places that you haven't seen (or maybe even heard of!) yet. Taking your RV to one of these landmarks will make visiting a place in your home state feel even more special.
5. Try searching for a stationary RV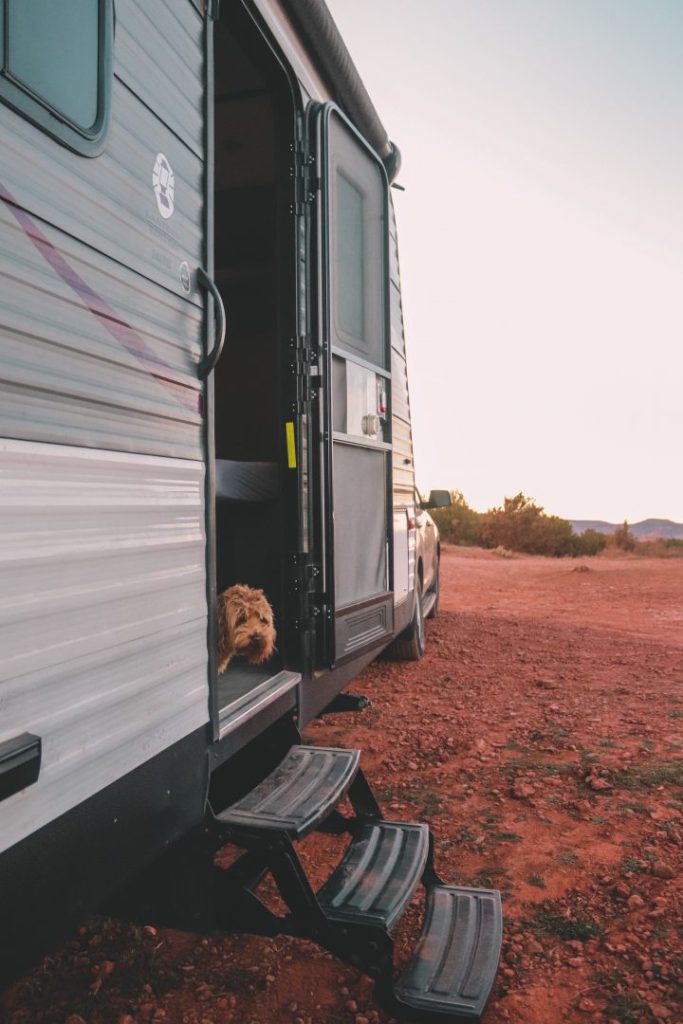 Renting a stationary RV means you'll stay in an RV wherever it's parked. This is usually on a cool piece of land, or nearby a popular event, like a music festival or fair. These RVs may or may not be hooked up to electrical and water sources, so be sure to plan what kind of trip you're going for before you book!
6. If you do decide to drive your RV, use a gas app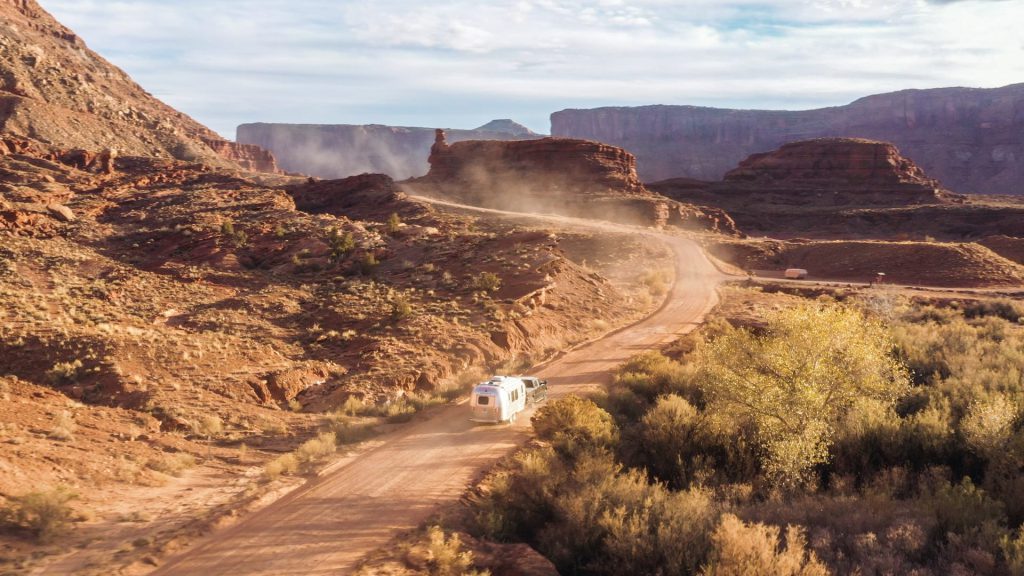 Sometimes driving is inevitable, or maybe you don't think an RV trip is complete without getting behind the wheel. In that case, utilizing apps that can help you get the best price on gas is a good option. GetUpside is a cashback app where you can earn up to $0.25/gal cashback on gas, up to 45% cashback at restaurants, up to 30% cashback on groceries, and up to 22% cashback at convenience stores. All of which are handy on a road trip! Plus, when RVshare readers download the app and use the code RVSHARE20, you'll receive an exclusive deal on your first gas purchase – an additional $0.20 per gallon! GasBuddy is another great option. You can search for cheap gas along your route or sign up for their card to turn everyday purchases into free money for gas.
7. Utilize Harvest Hosts to discover a unique location close by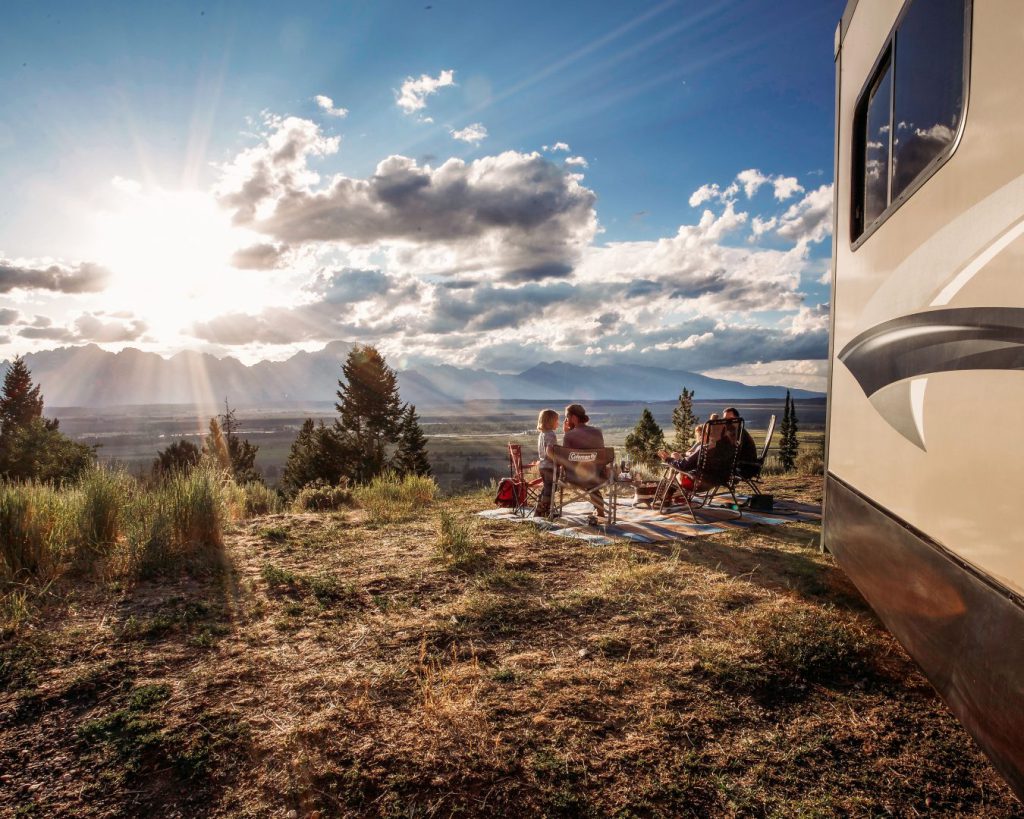 Harvest Hosts is an RV membership program that allows its members to spend the night in their RVs at nearly 3,000 locations across North America. Campers don't pay any fees to stay at the wineries, breweries, distilleries, farms, museums, restaurants, and other unique places. However, members are asked to support the businesses by making a small purchase — whether that's a bottle of wine, locally made cheese, fresh orchard fruit, or a souvenir from a museum gift shop.
A Harvest Hosts membership allows you to stay overnight at as many Host locations as you'd like — yep, it's unlimited! However, most stays are for just one night. Sometimes campers can stay longer at the Host's invitation, and some locations have electric hook-ups, though at the vast majority you'll be boondocking. With an annual membership fee of just $99 ($139 for a +Golf membership, which gives you access to an additional 400+ golf courses), you can start making reservations at Harvest Hosts locations across the country. (Remember to use code RVSHARE for 15% off your membership!)
8. Look out for free camping sites, such as BLM land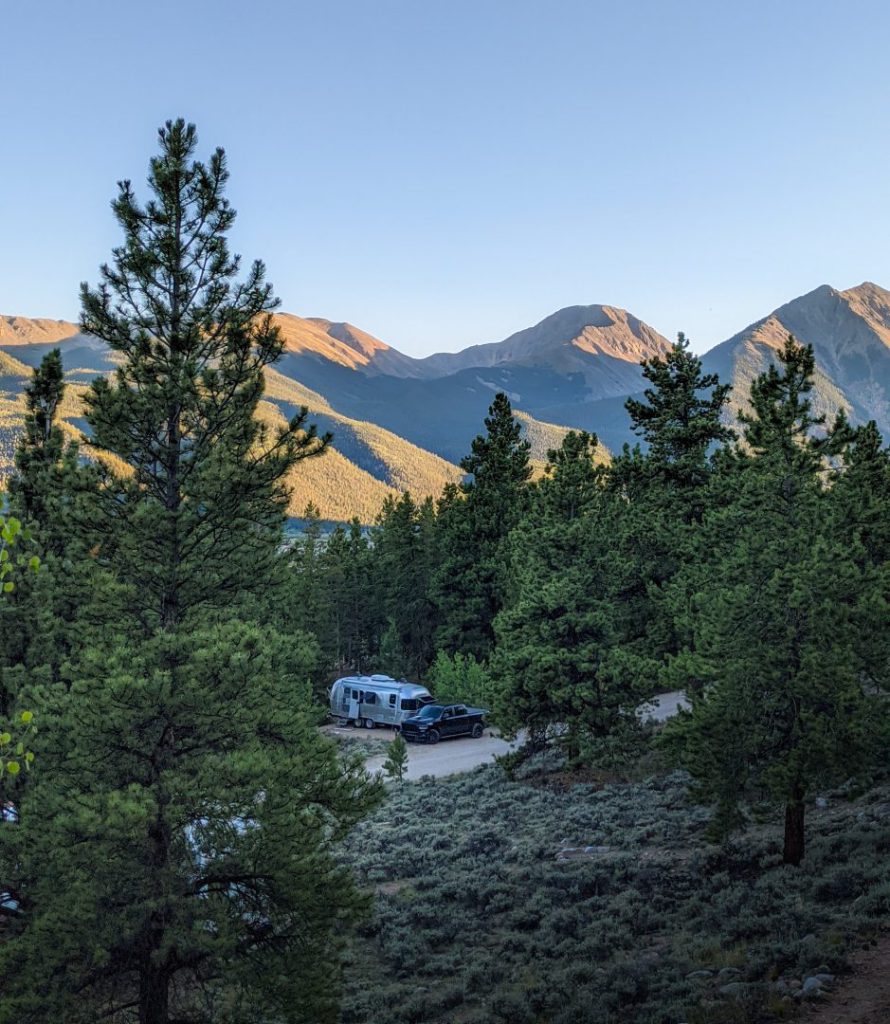 If a campground isn't your scene, or you're hoping to camp somewhere truly off the beaten path, check out the Bureau of Land Management. Discover your next off-the-grid getaway on one of the thousands of beautiful BLM campsites. Enjoy RV camping under the stars everywhere from highly developed campgrounds to the wild backcountry. Whether you're hoping for a truly rugged camping adventure or something a little more luxurious, there is a campsite that will provide you a truly unique and relaxing vacation.

Renting an RV to visit places close to home is a great way to still capture the magic of an adventure without traveling far. While high gas prices may deter you from taking an extensive road trip, exploring your own backyard in an RV doesn't have to break the bank. RVing offers a safe and secure way to travel, with all of the amenities you enjoy along for the ride, including a kitchen, bathroom and comfy bed to sleep in. Make an ordinary trip a little more special with an RV.