Tips for RVing Full-Time with a Family
RV Owners
June 15th, 2017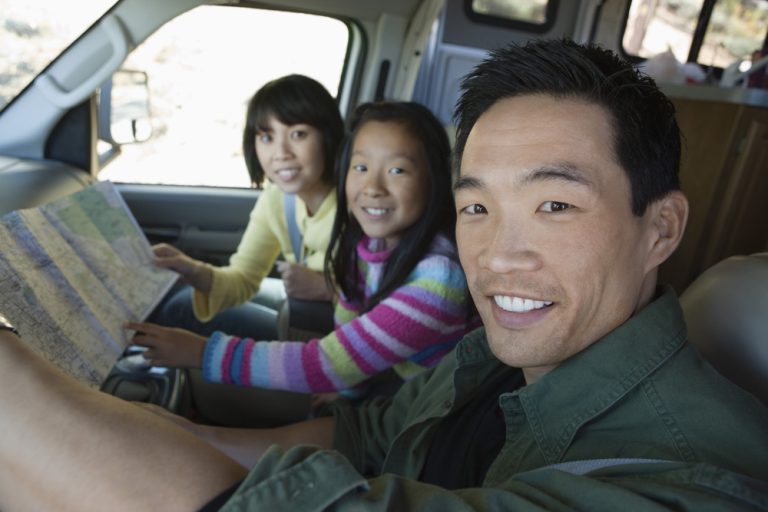 Making the leap into full-time RV living is already just that: a leap of faith. Even for a solo traveler or a couple, you'll be sacrificing a lot of living space and stability for your newfound mobile lifestyle.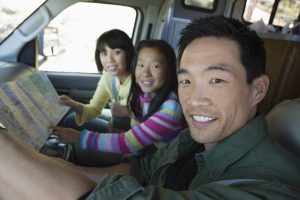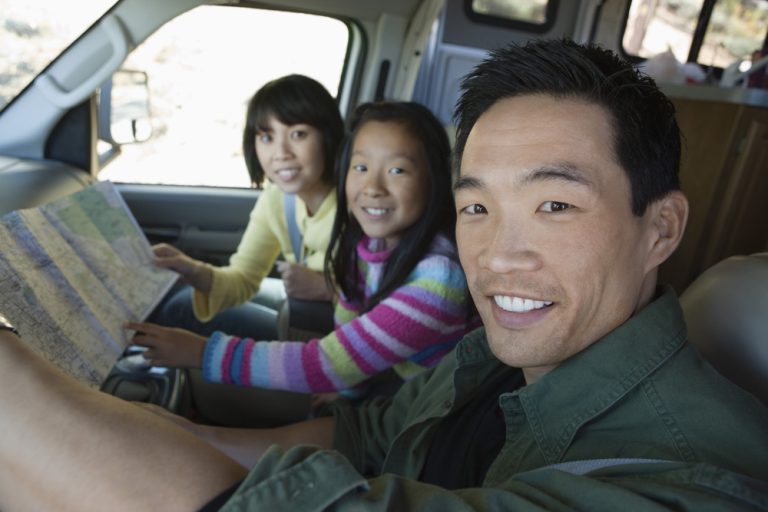 Of course, it's not all bad. For those of us with unquenchable wanderlust, living in an RV full-time pays endless dividends. Having a house on wheels means home is wherever you park it, which is an incredibly liberating feeling — even if it means you have to give up some of your material possessions to get there.
But all the pros, cons, and tradeoffs of moving into an RV take on a different tack when you incorporate children into the picture.
By no means does that mean it's impossible. In fact, as remote work arrangements become more accessible, there are more and more families on the road. It just means you might have to put a little extra time, energy, and effort into you research process if you're going to be bringing a large family along with you in your new, nomadic lifestyle.
Best Full Time Family RV
First things first: if you've got a big family, not all RVs are created equal.
To make RV living as headache-free and fun as possible, it's important to do your best to make personalized spaces available for each member of your family. Even though an RV might technically sleep six or more passengers, many of those sleeping surfaces might be shared — or, in the case of a dinette or sofa fold-out, less comfortable than a full-on mattress.
Although with a large family it may prove impossible to have everyone in his or her own bedroom, you'll definitely want to look into at least a bunkhouse motorhome, or even large fifth-wheels with 2 bedroom floor plans, if you're going to take your family into full-time RV living. Depending on the age and relationship closeness of your children, the best RV for your full time family might be a large one with as many separate beds as possible, or something smaller if you have young children who aren't opposed to sharing. Just be sure to keep your family in on the discussion when you're shopping around!
How to Plan a Family RV Trip
If you're truly considering moving into a full-time RVing lifestyle, it's probably a good idea to take a family RV road trip before you make the commitment. This way, you'll have some real sense of what living in close quarters with your family will be like, especially if you take a longer, cross country family RV trip.
When planning for a family RV vacation, it's important to keep in mind that your children might have a very different concept of "fun" than you do — and that concept might even vary amongst the siblings if there's a significant age difference. The best family RV trip ideas are ones that include something to do for everyone, whether your family is very active and outdoorsy or more into hanging out in urban areas and visiting museums, movie theaters, and the like.
If you're taking on a long trip across America, you have the opportunity to split up the destinations — maybe each family member can pick at least one stop. This approach can also help create a natural balance: Maybe one of your kids is interested in seeing a particular museum or city, and the other can't get enough of hiking and kayaking. If everyone gets to pick a stop, you'll all get to experience the whole range of RVing fun!
Family Friendly RV Destinations
Almost any RV destination can be family friendly if you play your cards right… but certain spots do have a natural appeal to children. Here are a few ideas for family friendly RV destinations:
National and State Parks, which allow for outdoor exploration, healthy activities, and also often provide great educational opportunities in their interpretive centers
Important historical sites and artifacts, such as the Liberty Bell in Philadephia, which can help bring abstract lessons to life for children who are just now learning about our nation's story
Theme parks and resorts, which can provide endless and varied hours of fun sure to please everyone in the family
You may think that some of the best family RV campgrounds are those that include as many extras as possible, from recreation rooms filled with video games to organized activities. But in our experience, the top family RV parks are actually the less expensive, publicly-owned ones, which give campers the chance to get outdoors, get back in touch with nature, and spend uninterrupted quality time around the campfire. After all, if you're going to take your family on the road full time, they need to understand it's not always going to be a vacation — it's going to be day-to-day living, but with a different place to call "home" every now and again.
Family RV Travel
To take on your test trip before you decide whether or not full-timing might be right for you, you may need to look into a family RV rental. The process in finding a rental to accommodate your family will be similar to what you'd do if you were only renting for yourself or a small party, but you will need to be particular about the models you consider.
As mentioned above, you may want to specifically state that you're looking for a bunkhouse or 2-bedroom floorplan, or otherwise find an RV with as much separated sleeping space as possible. Even if your family can get by in a small camper or even a pop-up trailer, road tripping in a much smaller rig than you'd buy probably wouldn't give you a good semblance of what full-time living on the road will be like.
On the other hand, taking out a smaller RV than you'd purchase could help you test the limits of how close your quarters can get before you all start driving each other crazy. Because even in a 40-foot diesel pusher, it's bound to happen — that's what families are for, right? 😉