How to Celebrate Easter In an RV
Travel Inspiration
March 25th, 2018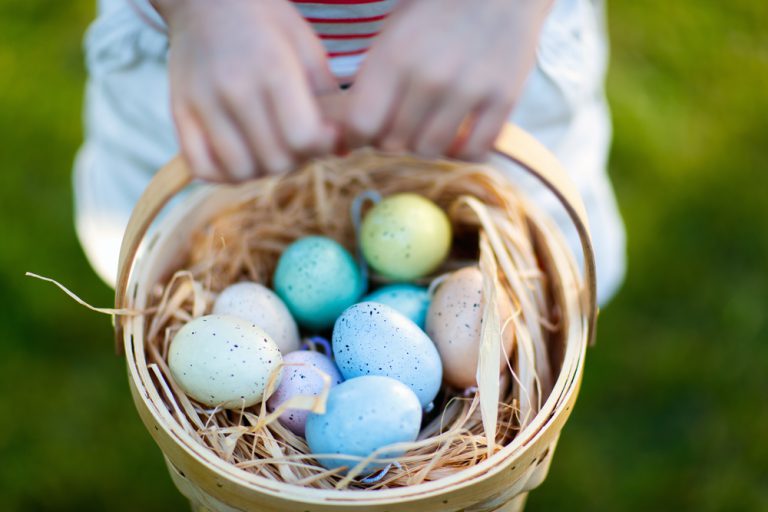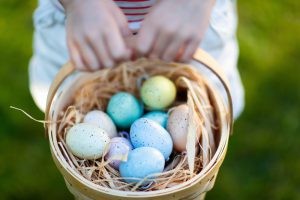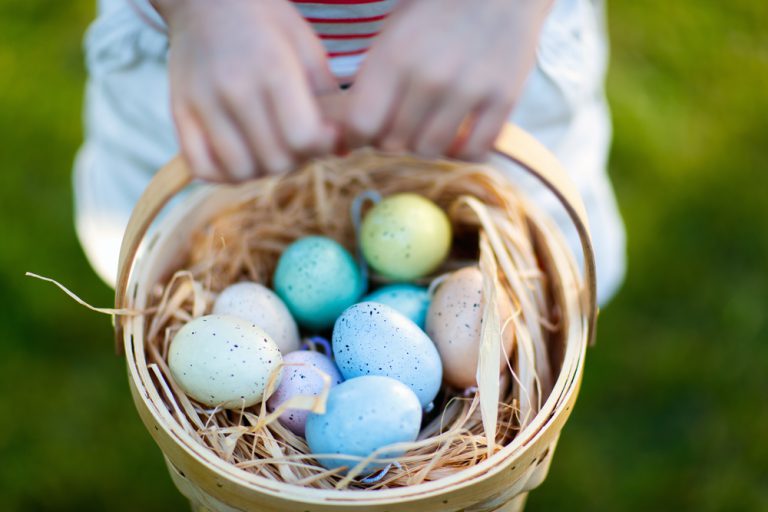 One year, while I was a child, our family went on vacation during Easter. Being a big chocolate fan as a kid (and, okay, still today), I was apparently quite concerned about our prospects: according to well-worn family legend, I asked my father with a worried scowl, "How will the Easter Bunny find us?"
Fortunately for seven-year-old me — and for you if you're planning on Easter travel — the Bunny works in mysterious enough ways that he can easily account for a little bit of adventure. I woke up on Easter morning to an RV full of hidden Easter eggs and a large, goodie-filled Easter basket waiting for me on the kitchen counter.
Planning on getting away for a spring break this year? There's no need to give up your favorite holiday traditions. Here are some fun and easy ways to celebrate Easter if you'll be on the road during the Bunny's big break, and some extra tips and tricks to make sure it's safe and fun for the whole family.
Easter Family Travel
There's no doubt about it: Spring is a pretty perfect time for an RV getaway. Winter's frigid temperatures have long thawed, but you're still safe from the blazing temperatures of high summer. Plus, many popular RVing spots won't be quite as crowded as they might be a few months later.
Maybe you'll make a trek to one of the national parks or simply set out for your local state forest. Either way, it's a great chance to get away from it all without waiting for summer break, which is still several weeks away.
No matter where you're headed this spring, there are a few essential items on your packing list — one of which is a Passport America membership. Passport America is the only discount camping club that gets you a full 50% off your campsite accommodation fees at almost 1900 campgrounds across the country, all for less than $50 per year. Considering the price of some premium hook-up sites these days, that cost easily pays for itself on your very first trip… which means you'll have plenty left over to spend on Easter goodies.
Easter Traditions
When you're an RVer, it's not uncommon to spend holidays on the road, and Easter Day is no exception. But fortunately, this is one holiday that lends itself pretty well to a nomadic lifestyle. At the very least, it doesn't involve bringing a full-size tree indoors.
Many fun and beloved Easter traditions are easy to adapt to your home away from home, whether setting up an Easter egg hunt or coloring eggs with your kids. There are, however, a few important tips to keep in mind to help ensure your holiday on wheels stays safe and happy.
Read on to find out more about our Easter holiday travel tips, and how to ensure the Easter Bunny finds you and yours when you're traveling during his favorite day.
How to Celebrate Easter
Planning to set up an Easter egg hunt this year?
An RV has all kinds of wonderful hiding spots for eggs, but in order to stay safe, there are some that should be off limits. For example, never hide eggs in your RV's machinery or under the hood of your tow vehicle. Any spot that poses a danger to little fingers should be avoided, as should those that are imperative to maintaining a working engine. You don't want your fun Easter celebration to lead to problems when it's time to pack up camp and hit the road for home!
Fortunately, there are plenty of safe, unexpected spots to hide your eggs, such as in your RV's kitchen cabinets, bathroom drawers, the bedside table and elsewhere. And don't forget to incorporate your outdoor space! Get creative and try to think like a kid — where would you think to look for eggs? And more importantly, where wouldn't you?
Another good idea: Don't hide actual eggs, whether raw or hard-boiled. Either way, you'll end up with a stinky mess on your hands if one goes uncollected. Instead, invest in some brightly-colored plastic eggshells and fill them with treats like fun-size candy or coins. Trust me, your child will think that's a way better prize anyway!
Looking for other ideas for celebrating Easter when traveling? Even if you skip the egg-hiding, you can create a fun Easter basket for the kids to wake up to on the big morning. Many baskets are available pre-assembled with all sorts of goodies inside, but it's a lot of fun (and sometimes more cost effective) to fill a wicker basket with items a la carte, including classics like chocolate and stuffed animals and more personalized goodies and toys for your family.
You can also easily set up your Easter egg coloring station in your RV's kitchen — just don't forget to put down newspaper or towels to ensure nothing gets stained with the dye. (Then again, it is a camping trip… so you could always just take the whole shebang outside if you wanted to!)
Best Easter Travel Destinations
When spring is in the air, almost any destination you can imagine is going to be lovely… but some spots are just made for Easter-time celebrations. Whether you're craving a crisp April mountain morning or a nice warm beach weekend, we've got some great suggestions for your upcoming spring break vacation.
Don't forget that much of the country will be enjoying its annual spring wildflower bloom, as well, whether you're looking for rhododendrons in the Smokies or bluebonnets down in Texas. The national parks are also ideal spots in spring, especially since they won't be as crowded as they will come high summer.
Still at a loss for where to celebrate the Bunny's big day? Check out the following books on great American road trips and adapt one to your vacation's time frame. (Even better, you'll have plenty of fodder to brainstorm your bigger upcoming summer vacation!)
Happy Easter, campers — no matter where the day finds you.
This post contains affiliate links. RVshare may receive compensation if you make a purchase after clicking on a product link.