Covers
September 10th, 2019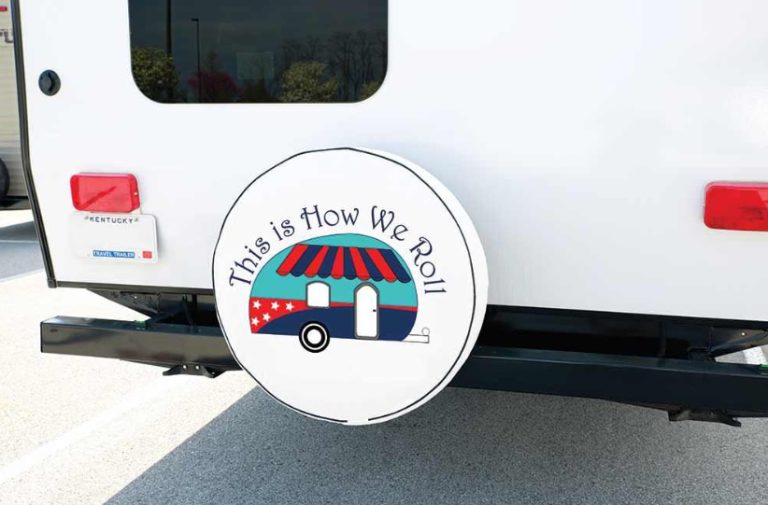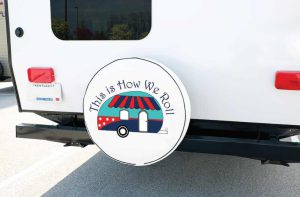 In times of need, your spare RV tyre could be your lifeline, so you'll want to do everything you can to protect it. Rather than allowing it to be exposed to dirt, dust, and unruly weather conditions, we recommend you take advantage of a custom RV spare tire cover. It's one small investment for your RV that you'll never regret!
The Benefits of Custom RV Spare Tire Covers
Protection from UV and heat damage
Theft prevention
Personalised to set your RV apart from the rest
Protection from extreme weather, especially during the colder months when snow and ice is common
Easy to maintain – simply wipe down the waterproof case with a damp cloth
Where Can You Get Personalized RV Spare Tire Covers?
If you've ever seen an RV or motorhome with a cool, unique spare tire cover, then you've probably wondered where you can also get one. Thankfully, finding custom RV spare tire covers isn't difficult. In fact, you can find them on online marketplaces such as Amazon, eBay, and Etsy, as well as through a number of companies specialising in personalised RV spare tire covers – either online or in-store. Simply search for "rv spare tire covers custom", along with your location, to get started.
Popular Designs of Custom Spare Tire Covers For RV
When it comes to custom spare tire covers for RVs, there is no limit to your creativity. Got a favorite band or sports team that you want to celebrate? Or perhaps you'd love to get some extra promotion for your company? Many companies offering custom RV spare tire covers let you choose your own design to place on your cover. If you're stuck for ideas but still want a personalized RV spare tire cover that's eye-catching and on-trend, then feel free to sort through the wide range of covers which are already designed. You'll find everything from illustrations and logos, to funny quotes, flags, and photographic art (just to name a few).
Custom RV Tire Covers
We've spoken about the importance of protecting your RV's spare tire, but what about the tires helping to transport your motorhome? Not only is your set of wheels pretty expensive, but they're also exposed to harmful elements such as heat, UV rays, ice, snow, dirt, and dust. No one wants to uncover their precious RV, only to discover their tires have cracked whilst stowed away. Custom RV tire covers can be purchased to perfectly fit the size of your tires, helping to extend their life for little cost.
No one wants to lose a perfectly good RV tire due to elements outside of their control. This is why RV owners should protect their motorhome's tires by covering them up when they're not in use. Forget boring, white RV tire covers though; if you want to stand out from the crowd, custom RV spare tire covers are the way to go!
This post may contain affiliate links.