How Tos & Tips
April 22nd, 2022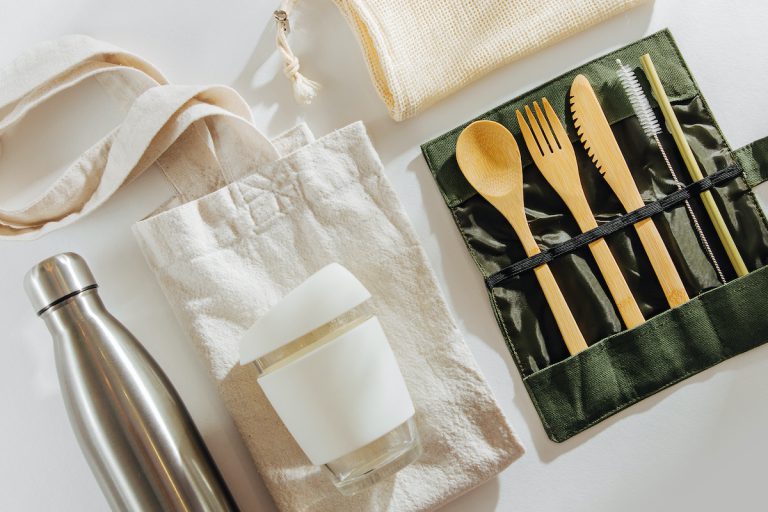 This article for our Conscious Camper series is all about choosing eco-friendly equipment. While some RVers choose to only stay in campgrounds and RV parks, others take to nature and prefer dry camping and boondocking. If you've decided to head out into the wild for a few days, it's important to use eco-friendly products like soaps and body washes and reusable dishes to minimize your impact on the environment while camping.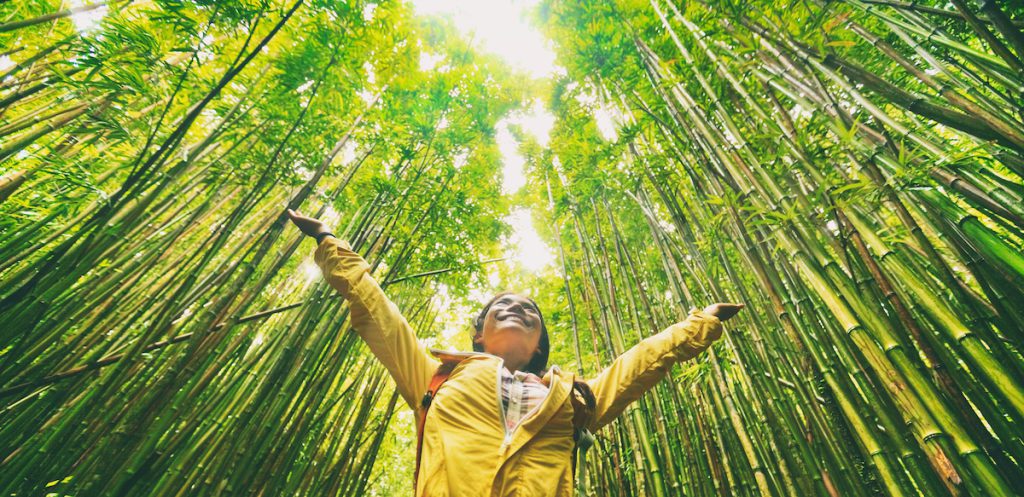 Nontoxic Personal Items
An easy way to switch to eco-friendly equipment while camping is to use biodegradable and nontoxic personal items like soaps and body wash. Biodegradable soap products can break down naturally in the environment and are free of additives, chemicals, and artificial fragrances that regular soap contains. Biodegradable body wipes are also a fantastic way to keep clean in backcountry when you don't have access to showers. Just pack out the wipes and dispose of them when you get back to civilization.
Looking for nontoxic biodegradable soaps and body wipes? Check out some of these options made for use in the outdoors.
Reusable Utensils
Another way to be eco-friendly while camping is to not use disposable dishes, glasses, or utensils. We know it's so easy to eat off paper plates and just throw them out, but choosing dishware that can be reused can help keep materials out of landfills. So instead of reaching for paper or Styrofoam plates and plastic utensils, try some of these reusable styles instead. There are even great options made from bamboo or recycled materials that are lightweight and won't take up too much space in your RV. If you do need to choose disposable utensils, look for ones that are biodegradable or compostable.
Similarly, instead of paper towels use cotton dish towels or napkins that you can wash once you get home. Doing simple switches like these will also reduce how much trash you have to pack out when you leave your camp spot.
Here are some eco-friendly dish and utensil options for a conscious camper: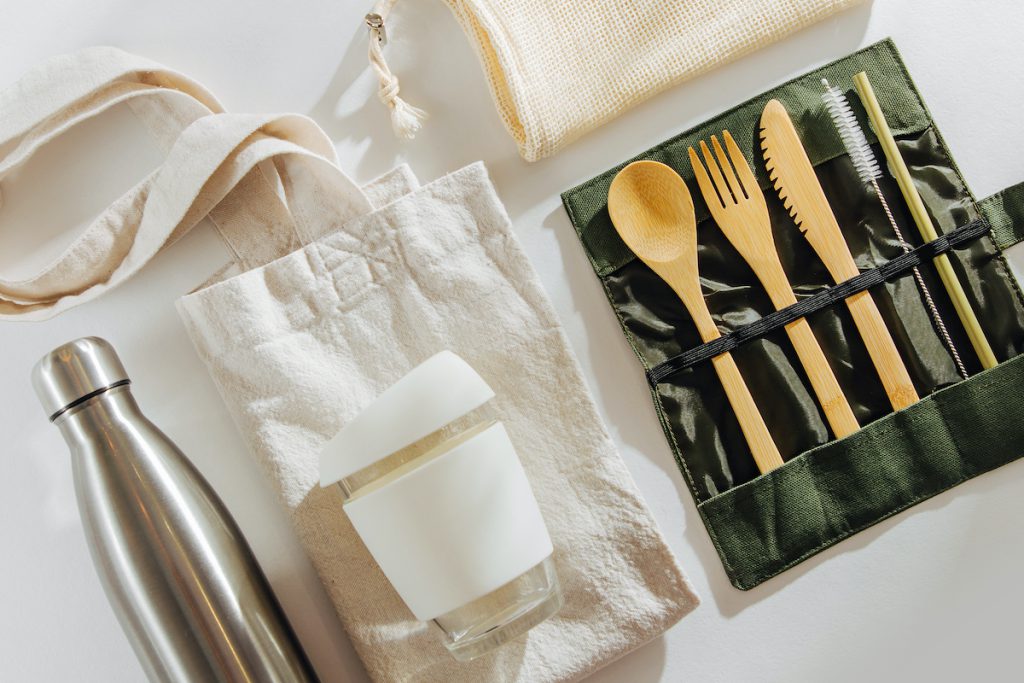 Washing Responsibly
So you've had a great meal in woods but now it's time to wash up without hook ups. The first step to washing responsibly starts before you even start washing dishes or your hands. Plan your meals ahead of time to cut down on dishes and minimize the number of items you have to clean. Then collect your water and bring it away from the water source.
Leave no Trace guidelines recommend that even when using natural and biodegradable soaps, you should wash your hands and dishes over soil and keep at least 200 ft (or about 70 steps) away from any water source. Soil contains bacteria that helps break down the soap, so don't just jump in a lake and start washing.
Instead, when washing dishes, collect water and bring it at least 200 ft away from the stream or river. It's recommended to filter or boil the water first to sanitize it before using it for dishes. Scrape off as much food as possible into a trash bag. Then, using the smallest amount of soap that you can, wash your dishes, rinse, and let them dry. Dispose of the dirty dish washer in a cathole that is also 200 ft away from water sources and your campsite.
Another great option is just to pack out your dirty dishes and just clean them when you get back home or when your RV has full hook ups.
Looking for other ways to be a conscious camper? Check out the other articles in our series, including how to responsibly start a fire and tips for cleaning up your campsite.