RV Parts & Accessories
Last updated on November 9th, 2022. Originally published on May 10th, 2016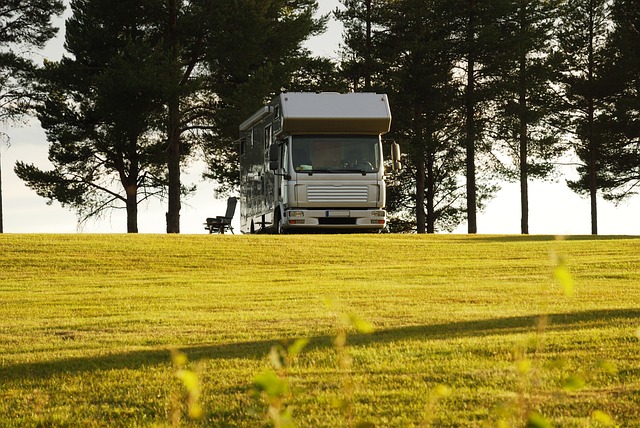 Now that you have the RV rental secure where are you going to go? Finding a place to camp should be amazingly easy with Google at your fingertips but as you will quickly discover it is not… unless you use CampgroundViews.com.
As the name suggests CampgroundViews.com allows you to physically see what a campground looks like from the perspective of other campers. The company has accumulated a huge library of over 2100 visual virtual tours, i.e. videos, of campgrounds and RV parks across the country.
The short and sweet videos, ranging in length from 30 seconds to 1 minute allow you to quickly see what a park looks like. No more guessing as to whether your rental RV will fit down the road, let alone into the sites, the videos provide an overall idea of what you are getting into at any particular campground.
"I don't know about you but I would much rather see a place than spend hours reading reviews and descriptions trying to guess as to what it looks like," says Mark Koep, founder and CEO of CampgroundViews.com.
Focusing their early efforts on popular destinations, CampgroundViews.com has every single campground and RV park within a 40-mile radius of Yellowstone National Park on the site. All of the national park campgrounds in Rocky Mountain, the Great Smokey Mountains, the Blue Ridge Highway, Acadia, Glacier, the South Rim of the Grand Canyon the Blackhills of South Dakota, Zion, Arches, Redwoods, and many points in between are there as well.
Recently the Forest Service Division managing the campgrounds around Yellowstone announced that reservations and guest stays were up and they were not sure why. "We have a very strong suspicion that we have a lot to do with the increase; those are some of our more popular videos," suggested Mr. Koep.
In fact, a quick search around the northern edge of Yellowstone using Gardiner MT as the location identifies a host of great camping options just outside the National Park in both private and forest service campgrounds not found in the other search tools. One of the big worries we hear at RVShare.com is "will I be able to get a site at this or that National Park?" The answer is "Yes" using the tools at CampgroundViews.com your world of camping options is blown wide open.
In speaking with Mr. Koep he added this tidbit of information. "We are campers ourselves and two years ago headed to Yellowstone on the 4th of July weekend with no reservations. At the entrance gate the sign said "all campgrounds full" but we proceeded anyways. We ended up spending 4 days in and around the park camping at both National Park and Forest Service campgrounds without problem… including one night at our secret Bear Creek Campground for free!"
Having an amazing camping trip in one of the RVshare.com RV rentals should not begin with hours of laborious planning or guessing. Add CampgroundViews.com to your must-use tools list and discover an easier way to look where you are going… on your next camping trip.
Thank you for reading and don't forget to comment and share below!