Travel Inspiration
November 22nd, 2021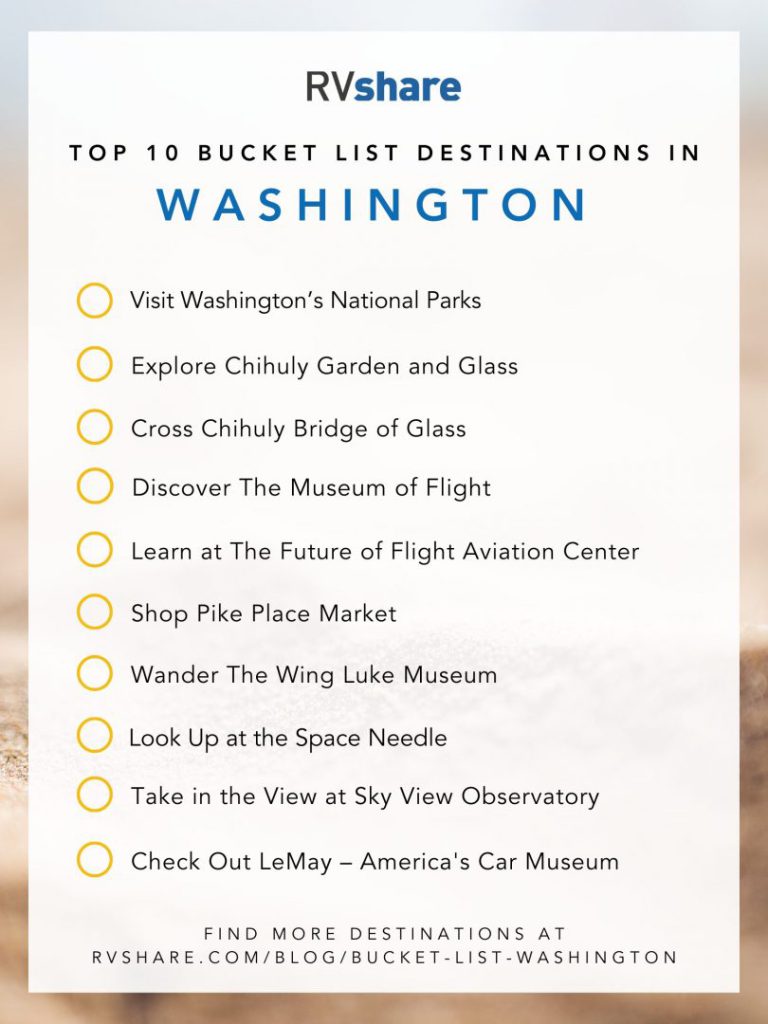 Washington is a magical state. The natural areas here are absolutely gorgeous, making this the perfect place for outdoor recreation. That said, the many amazing museums found throughout the state make for plenty of indoor entertainment as well. Actually, there are so many things to see and do in the state that picking and choosing what to do can be overwhelming.
Enter the Washington bucket list.
Making a Washington travel bucket list is fantastic because it helps you narrow down your options to what you really want to do. This makes trip planning a whole lot easier.
The problem? Finding bucket list ideas. To help you out, we've included our Washington bucket list below. This list is full of awesome places to visit and things to do. Take the options you like most to create a travel list of your own!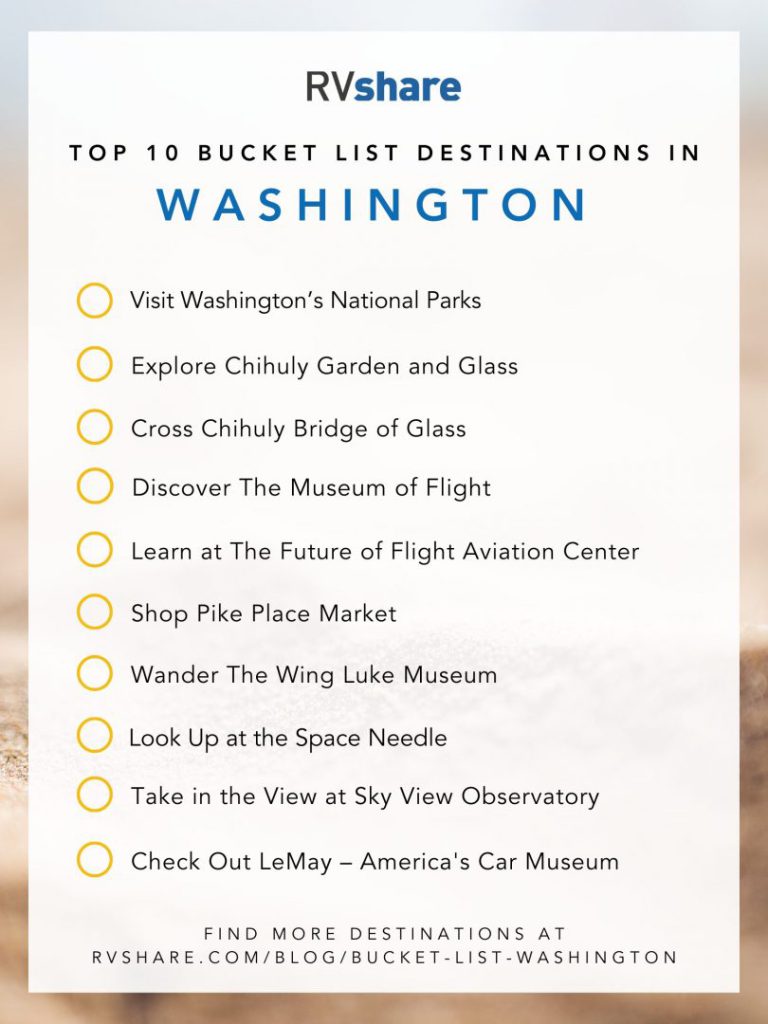 What is a Bucket List?
If you haven't heard the term before, you may be wondering what on earth a bucket list is. Therefore, we feel it is important to take a moment to address this question. Essentially, a bucket list is just a collection of things you want to do before you kick the bucket.
These lists can of course become very lengthy. For this reason, we really like to keep our bucket list split into several smaller travel bucket lists. Each list is for a specific state or place, making it easier to keep track of what we want to do when we go on a trip to a particular location.
The Washington bucket list below is a great example of a state-specific bucket list and should help you get started on making some location bucket lists of your own.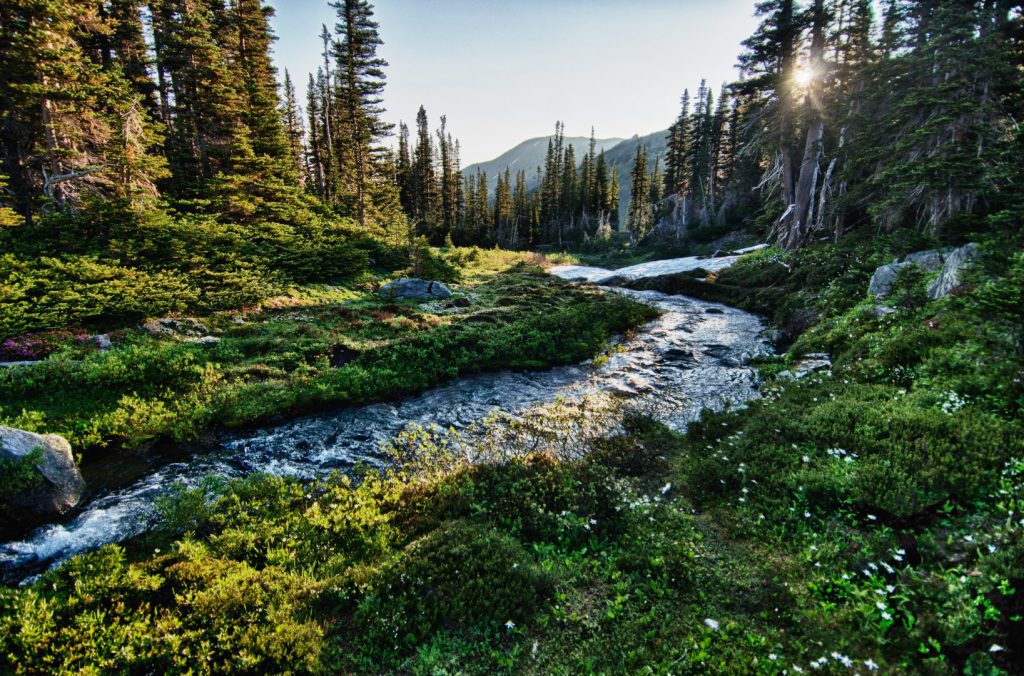 — Bucket List Vacations: Washington's National Parks —
First, let's take a look at Washington's national parks. You see, we find that NPS sites are always wonderful, bucket-list-worthy destinations, and we've included several on each of our state travel lists.
#1. Ebey's Landing National Historical Reserve
A gorgeous landscape that is full of Native American and Euro-American history, Ebey's Landing is a wonderful park. Visit this place to learn about cultural traditions and have fun exploring a lovely natural setting that offers a variety of recreational opportunities.
#2. Fort Vancouver National Historic Site
Fort Vancouver has a rich and complex history. It has been used as a fur trading post, a military fort, and much more, meaning it has a lot to offer when it comes to stories of the past. Come hear some of these stories and learn about one of the places that helped shape the Pacific Northwest that we know and love today.
#3. Klondike Gold Rush National Historical Park
The Klondike Gold Rush was a history-changing event that everyone should learn about. At Klondike Gold Rush National Historical Park, you can dive into the past, learn the stories of the people who trekked to Alaska in search of gold, and discover how this event helped make the city of Seattle what it is now.
#4. Lake Roosevelt National Recreation Area
Want to get outside and enjoy the natural beauty that Washington has to offer? Lake Roosevelt National Recreation Area is an excellent place to do just that. Explore shorelines and learn about the Native Americans that once called this place home, as well as the settlers and trappers who passed through here. Then, finish off the day by fishing, swimming, boating, hiking, and generally enjoying the great outdoors.
#5. Lewis and Clark National Historical Park
With a number of historic sites to its name scattered along the Pacific Coast, Lewis and Clark National Historical Park offers guests an opportunity to learn about the incredible journey that Lewis and Clark took across the country. Thanks to their ability to immerse visitors in the past, a visit to any one of these sites is sure to be more informative than any textbook.
#6. Manhattan Project National Historical Park
Manhattan Project National Historical Park is broken into a few different sites and scattered across the US. These pieces work together to tell the story of the creation of the atomic bomb that helped to end World War II. Pay a visit to the Washington site to learn more.
#7. Minidoka National Historic Site
Many people are completely unaware of the horrible things that happened right here in the United States during World War II. You see, the attack on Pearl Harbor created added hostility toward Japanese Americans. Eventually, this led to the opening of 10 prison camps which those of Japanese ancestry were forced to live and work in. Minidoka is one such camp and it has some haunting history to share.
#8. Mount Rainier National Park
An iconic part of Washington's landscape, Mount Rainier stands a full 14,410 feet above sea level. Not only is this incredible mountain an active volcano, it's also home to more glaciers than any other peak in the contiguous United States. Visit Mount Rainier National Park to observe this incredible piece of nature and explore the area surrounding it.
#9. Nez Perce National Historical Park
The Nez Perce people have called this area home for hundreds of years. Here, they survived the Europeans settling in their home country and adapted to an ever-changing world. Today, this area has been made into a park that consists of 38 sites important to the culture of the Nez Perce, striving to educate visitors by sharing stories of the past.
#10. North Cascades National Park
Home to dozens of jagged peaks and more than 300 glaciers, North Cascades is a natural wonderland that spotlights the beauty of Washington in her natural state. Visit this park to witness cascading waters and rich forests, and to see for yourself one of the landscapes that is most affected by the rapidly changing climate here on Earth.
#11. Olympic National Park
An incredibly diverse place, there is something new and interesting to discover around every corner in Olympic National Park. This gorgeous place is home to rainforests, ocean beaches, glacier-capped mountains, and more. Come explore it all and experience the magic that comes along with these incredible places.
#12. San Juan Island National Historical Park
Those who appreciate incredible views are sure to love San Juan Island National Historical Park. Here, you will find incredible vistas, a beautiful shoreline, lovely woodlands, and even some whale sightings. On top of all that, this was also the site where the US and Great Britain almost went to war over possession of the island back in 1859.
#13. Whitman Mission National Historic Site
Have you ever been told the story of the 1847 attack on the Whitmans? This attack was horrifying for many, and it definitely changed the lives of the people living in the area. Visit this site to learn more about the tragic event and discover how it might resonate with modern issues.
#14. National Trails
Of course, there are also some national trails to explore when in Washington state. We highly recommend checking these out and stopping in at visitor centers to learn more about their history.
These trails include:
Oregon National Historic Trail
Lewis and Clark National Historic Trail
Ice Age Floods National Geologic Trail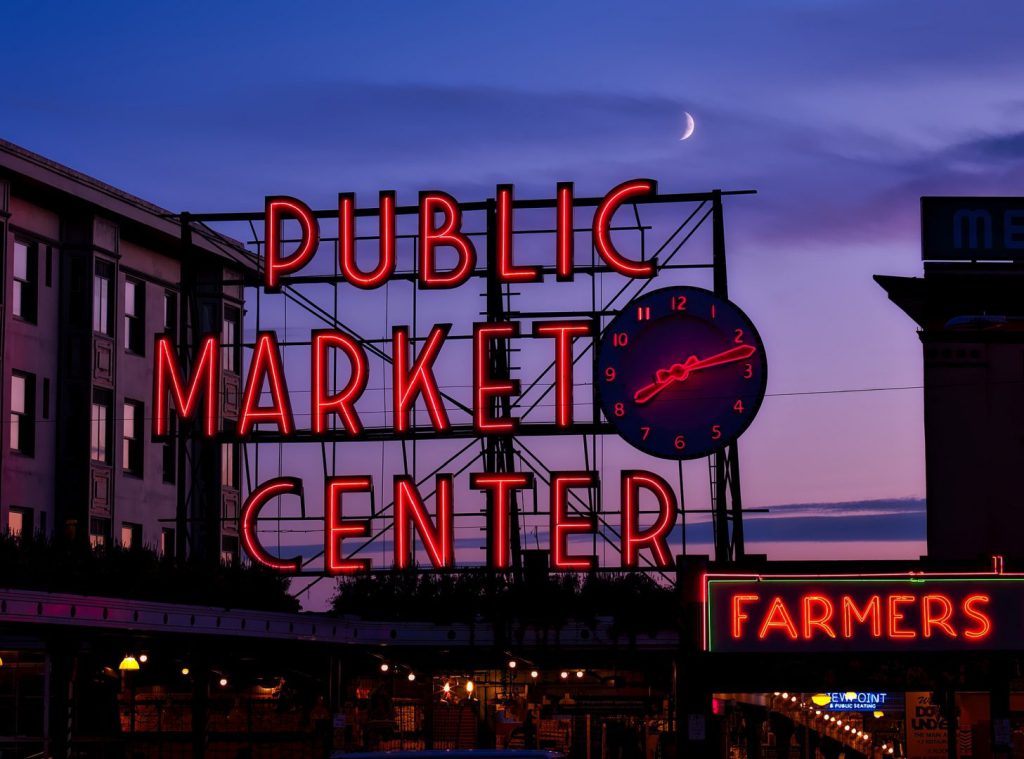 — More Washington Bucket List Experiences —
Of course, Washington also has a number of attractions that aren't run by the National Park Service. These are all so awesome that it can be hard to choose, but we finally settled on the places below for our Washington bucket list.
#15. Explore Chihuly Garden and Glass
Dale Chihuly has played an important role in the international glass art scene and is one of the most well known glass artists in the world. See some of his work at the super cool Chihuly Garden and Glass exhibit inside the Seattle Center.
#16. Cross Chihuly Bridge of Glass
Want to see even more amazing work by Chihuly? The Chihuly Bridge of Glass in Tacoma is an absolutely beautiful piece of art that can be seen free of charge. Those with a special interest in glass might also want to go into the glass museum that the bridge leads to.
#17. Discover The Museum of Flight
Have you ever been curious about the history of aviation? If so, The Museum of Flight is the place for you. This amazing museum is the largest privately owned air and space museum in the world. It is home to more than 150 aircraft, including a replica of the plane flown by Amelia Earhart herself.
#18. Learn at The Future of Flight Aviation Center
Those more interested in learning about where aviation is headed should visit The Future of Flight Aviation Center. This spot is dedicated to educating the public about the future of aviation and is home to a Boeing factory tour, as well as the largest building in the world (by volume).
#19. Shop Pike Place Market
No visit to the Seattle area is complete without a visit to Pike Place Market. This famous historical marketplace is chock-full of interesting things to browse through. Local food is offered around every corner, making this an excellent place to grab lunch on the go while in the city.
#20. Wander The Wing Luke Museum of the Asian Pacific American Experience
For obvious reasons, the west side of the United States is home to an especially high concentration of Asian Americans. Learn all about the history and culture of these peoples as you browse the beautiful exhibits on display in the well-thought-out and unique Wing Luke Museum.
#21. Look Up at the Space Needle
The Space Needle defines the Seattle skyline. It is a must-visit when in the city and offers a number of great photo opportunities. Whether you head to the top of the needle for a great view or just snap photos of the structure from the bottom, you're sure to enjoy a visit to this iconic spot.
#22. Take in the View at Sky View Observatory
If you choose to skip the observation deck at the Space Needle, you might want to head to Sky View Observatory instead. This place offers incredible views of the city, and folks who visit are able to snap photos of the skyline that include both the Space Needle and Mount Rainier.
#23. Check Out LeMay – America's Car Museum
Traveling with a car fanatic? If so, LeMay – America's Car Museum needs to be on your Washington bucket list. This awesome museum contains an impressive 350 cars, including super fast cars, well designed cars, technologically advanced cars, and much more.
#24. Get Hands-On Hands On Children's Museum
People who visit Washington with kids should head to the Hands On Children's Museum in Olympia. As the name suggests, kids are encouraged to touch and interact with everything in this museum, making it a fun learning experience they won't soon forget.
#25. Admire Mount Saint Helens
On May 18th, 1980, Mount Saint Helens erupted, changing the Washington landscape forever and completely wiping out anything in its path. Today, guests can visit the Mount St. Helens Visitor Center to learn more about this historic eruption and the events surrounding it before seeing the volcano itself.
#26. Hike Columbia River Gorge National Scenic Area
One of the most beautiful parts of Washington state, Columbia River Gorge is the place to go if you're looking to escape into nature. We especially like visiting the gorgeous Multnomah Falls in this park, and highly recommend it to anyone visiting the area. That said, even if you don't make it to the falls, the place is worth visiting for the many beautiful views and recreation opportunities.
#27. Smell Pelindaba Lavender Farm
Lavender farms are fairly common in Washington. Why not go check one out for yourself? Pelindaba Lavender Farm on San Juan Island is an excellent example of such a farm, and it welcomes visitors to come check out their organic farm and shop their many lavender products.
#28. Have Fun at the Museum of Pop Culture
Easily one of the best museums in the country, the Museum of Pop Culture focuses on contemporary pop culture. Interactive displays draw visitors in, and the unique topics such as cinema, video games, and literature make it easy to find exhibits that interest you and will stick with you long after your visit.
#29. Go Whale Watching
Washington is famous for its whale sightings. Often, you can even see the magnificent creatures while hanging out on the beach. That said, for the best chance of seeing whales, we recommend going on a whale watching tour with a company such as Maya's Legacy Whale Watching.
#30. Befriend an Animal at Trek Wildlife Park
Curious to know more about the animals that call the Pacific Northwest their home? Trek Wildlife Park is ready to help with that. This beautiful park is home to a huge number of native animals and offers self-guided and guided tours of the grounds.
#31. Stroll Port Angeles Fine Arts Center
A unique and beautiful art museum, the Port Angeles Fine Arts Center is located in the former residence of the Websters. This 1951 home is architecturally interesting, and the surrounding grounds are scattered with sculptures that are absolutely beautiful. Inside the home, fine arts exhibitions are on display throughout the year.
As you can see, finding things to put on your Washington bucket list isn't a problem at all. That said, finding lodging for seeing all of these things might be an issue. That's why we recommend a Washington rental RV.
By heading to Washington in an RV, you give yourself the freedom to wander, checking off bucket list items as you go. Additionally, you'll be able to do and see it all in complete comfort.
Lucky for you, we have tons of Washington RV rental options available. Therefore, it should be easy to find something that suits your needs. Why not book one today so you can check lodging off your planning list and move on to other aspects of the planning process?