Uncategorized
November 12th, 2019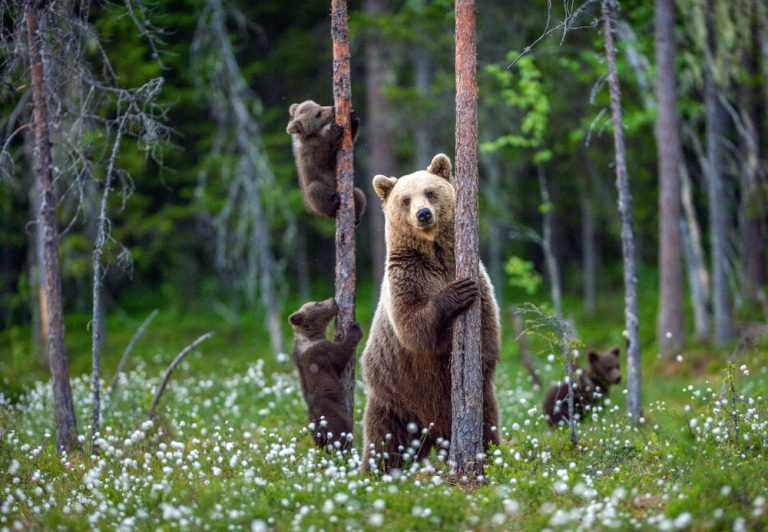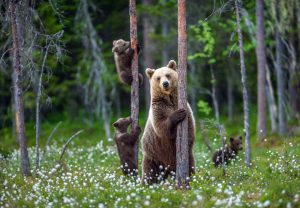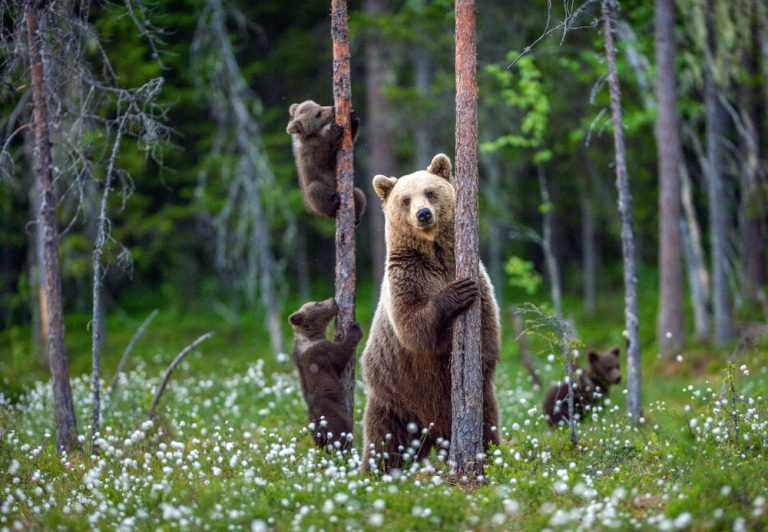 People take up RVing for a wide variety of reasons. But one of the most common causes of camping fever? Seeking out the opportunity to see and interact with wildlife.
There's a huge variety of USA wildlife out there to get friendly with. The thing is, in order to have the best chance of meeting some new four-legged (or two-legged, but flighty) friends, you have to know where you're going. Certain spots are better than others when it comes to finding endemic animal species.
You may already be familiar with wildlife preserves in your area; perhaps you've even run a Google search (or three) for "U.S. national wildlife refuge near me."
But if you're looking for an easy way to organize your upcoming camping trip — and you'd like to make some new animal friends while you're at it — here are some of the very best destinations for getting friendly with the wildlife.
Try These Destinations to Check Out American Wildlife
Want to learn more about American wildlife and experience some close encounters of your own? Try these one-of-a-kind camping destinations.
1. Wichita Mountains Wildlife Refuge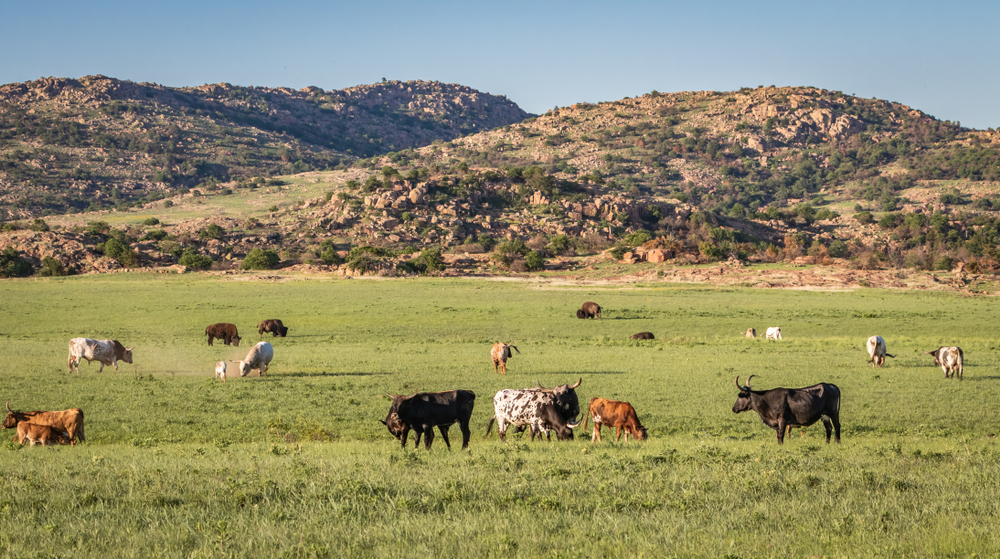 You'd be forgiven for thinking the Great Plains have nothing going on but, well, plains and grasslands. But this wildlife refuge — which is actually located in Oklahoma, lest its name confuse you — proves the stereotype wrong. Consisting of more than 59,000 acres in the heart of America's countryside, the Wichita Mountains Wildlife Refuge is actually the oldest managed wildlife facility in the United States Fish and Wildlife Service system, protecting its local fauna since 1901.
Visitors to this refuge can get up close and personal with bison, prairie dogs, deer, elk, and more; in fact, it's home to more than 240 species of birds, 36 kinds of fish, and 64 different reptiles and amphibians. The mountains themselves are also noteworthy, especially considering their age: they're about 500 million years old.
There are a number of Wichita Mountains camping options, including two developed campgrounds as well as backcountry availability. Some sites even include electricity hookups, as well as amenities like fire rings, picnic tables, and on-site chemical toilets.
Click here to see RVshare rentals near the Wichita Mountains Wildlife Refuge. 
2. Tule Lake National Wildlife Refuge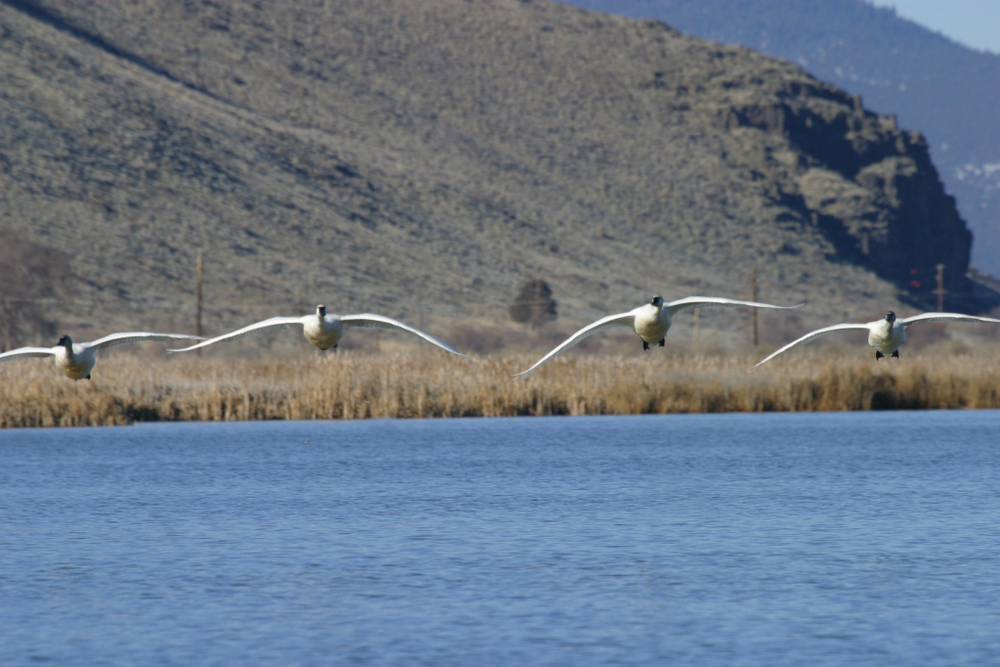 Along the border of California and Oregon, Tule Lake National Wildlife Refuge is a bird lover's paradise. The trees surrounding the lake host eagles, hawks, falcons and more, and the lake itself is home to a wide variety of waterfowl, fish, and amphibians.
These waters are also home to a special creature known as the Lost River Sucker, a bottom-dweller living up to 43 years and reaching up to 1 meter in length. While there are no camping accommodations in the refuge itself, there are a number of nearby options, including Eagles Nest RV Park, Stateline RV Park and Indian Wells Campground, which can accommodate RVs up to 30 feet in length.
Click here to see RVshare rentals near the Tule Lake National Wildlife Refuge.
3. Blackwater National Wildlife Refuge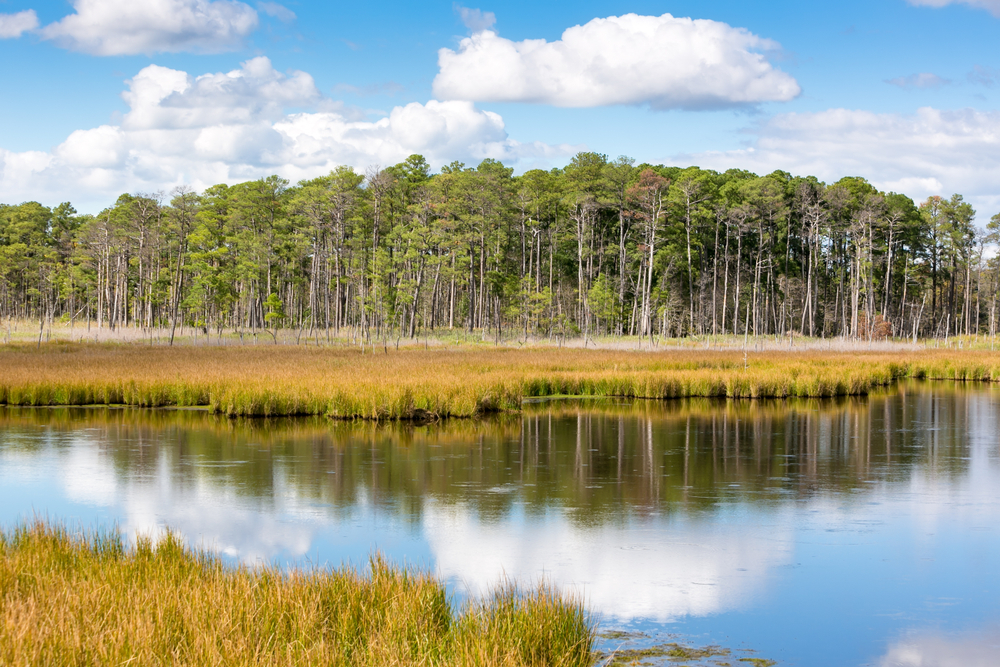 Well-known for its community of migratory waterfowl, Blackwater National Wildlife Refuge was established back in 1933 in Dorchester County, Maryland. It lies along the avian air route known as the Atlantic Flyway, by which thousands of birds, including tundra swans, Canada and snow geese, and over 20 species of ducks make their seasonal migrations.
Blackwater National Wildlife Refuge is also home to bald Eagles, and in fact is the most populated breeding area for these majestic birds on the entire east coast. And don't forget to look down, as well; you can also spot the native Delmarva Peninsula Fox Squirrel, which makes its home amidst the area's mature hardwood and pine forests.
Click here to see RVshare rentals near the Blackwater National Wildlife Refuge.
4. Sheldon National Wildlife Refuge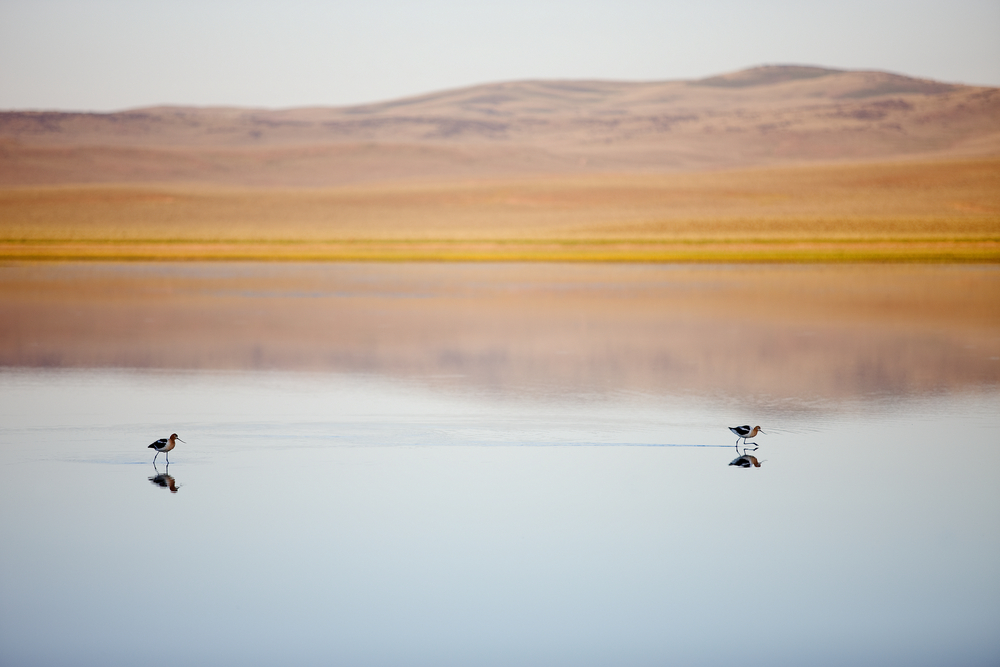 Spanning a massive 573,504 acres, the Sheldon National Wildlife Refuge is tucked in the far northeastern border of Nevada, and some of its property extends into southern Oregon. It's home to a wide variety of fascinating animal species, including the American Pronghorn Antelope, which bears the distinction of being the fastest land animal in North America. (It can run up to 60 miles per hour — pretty impressive, right? It actually evolved that way to outrun predators that used to be endemic to the area, but have long since died out, including cheetahs, short-faced bears and dire wolves.)
Sheldon is also home to sage-grouses, as well as ancient juniper trees, which average between 200-500 years old. They have the unique ability to keep on growing even as their centers die and become rotten, making them almost immortal.
Click here to see RVshare rentals near the Sheldon National Wildlife Refuge. 
Where to see Endangered Species in the U.S.
While wildlife refuges exist in part to protect endangered species in the U.S., the truth is, many of these animals remain threatened. So if you're looking to catch sight of these unique creatures while you still can, consider visiting one of the following destinations.
5. Okefenokee National Wildlife Refuge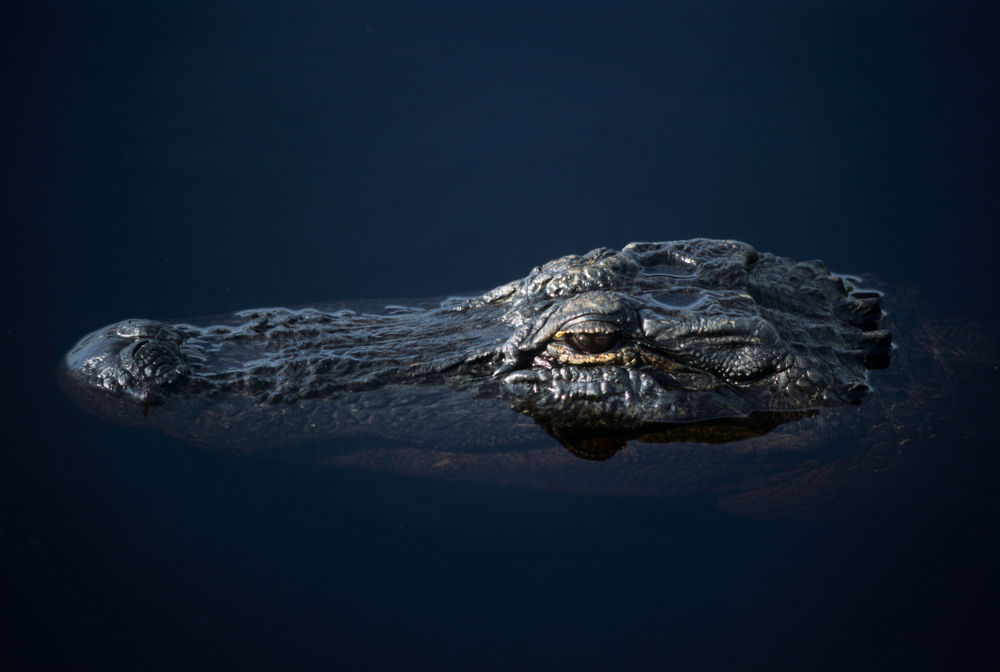 Home to one of the most majestic populations of endangered birds in the U.S., Okefenokee may be hard to pronounce, but it's easy to fall in love with. A 402,000-acre wetlands straddling the border of Florida and Georgia, the Okefenokee National Wildlife Refuge is home to both wading and flighted birds, adorable gopher tortoises, and several types of threatened or endangered animals, including:
Florida panthers
Eastern indigo snakes
Wood storks
Red-cockaded woodpeckers
Oh, right — and alligators.
Along with the wildlife, the plant life in this refuge astounds as well. The longleaf pines that once covered more than 90 million acres of the southeast have largely disappeared, but are here preserved, and provide an idea home for the woodpeckers who carve out their homes inside them.
Click here to see RVshare rentals near the Okefenokee National Wildlife Refuge.
6. Kodiak National Wildlife Refuge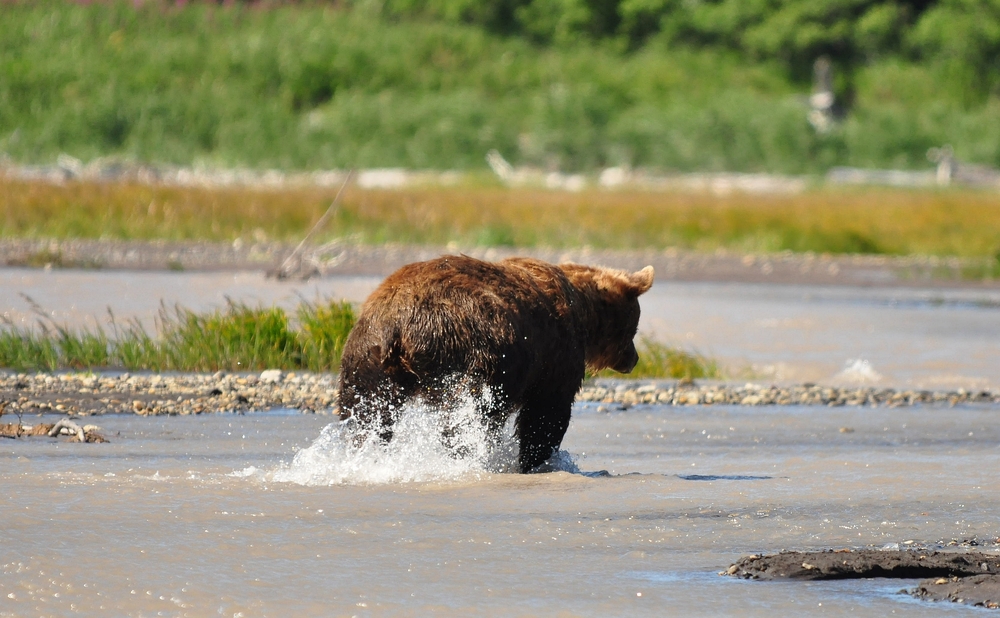 It may not be easy to get to, but visitors who make the trek to Alaska will be rewarded by seeing a wide variety of animals it's hard to find anywhere else — many of which are endangered. From Steller sea lions to grey and fin-backed whales, the Kodiak National Wildlife Refuge provides a home for many American animals that have been chased away from all but this final frontier.
You'll also, of course, have the opportunity to encounter the famous bears that bear (get it?) the island's namesake, as well as bald eagles, Sitka black-tailed deer, red foxes, river otters and more.
Click here to see RVshare rentals near the Kodiak National Wildlife Refuge.
Psst: looking for more endangered species to see while you still can? Check out this threatened and endangered species database, run by the U.S. Fish and Wildlife Service. It lists an array of endangered mammals, birds, fish, amphibians, reptiles and insects, as well as where you can go in the country to visit them.)
Where to see Moose in the U.S.
One of the most sought-after wildlife experiences is also one of the biggest: seeing a moose in the U.S! Here's a spots where you can see these giants — but do keep your distance, as they're not always gentle.
7. Kenai National Wildlife Refuge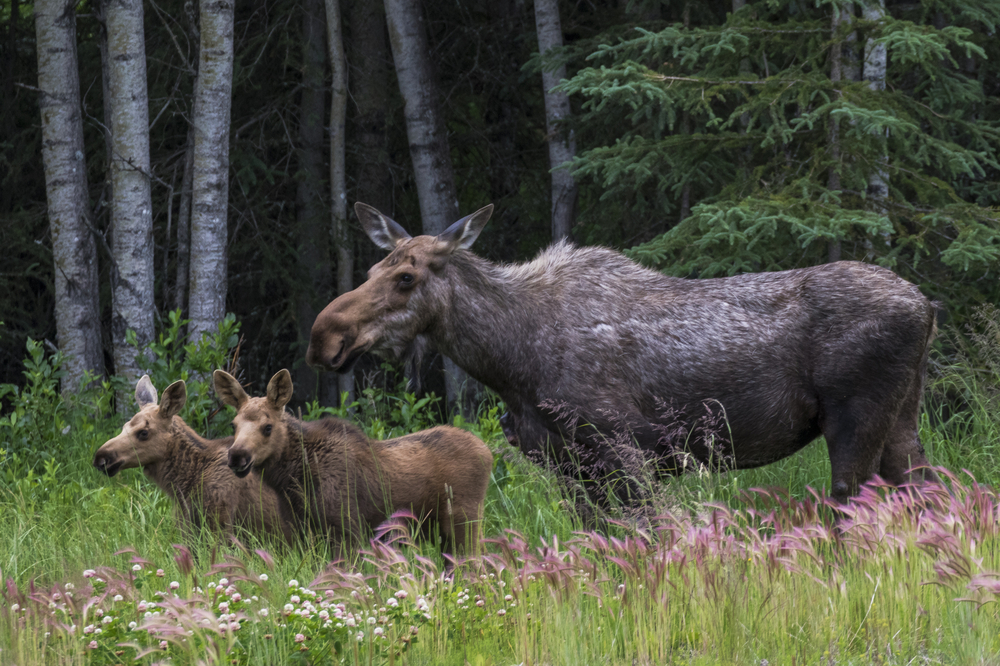 Yes, it's yet another Alaska wildlife refuge… but what can we say? If you're looking to get wild, it's hard to do better than this remote state, whose population of people is far less dense than any other in the nation.
Covering almost 2 million acres, the Kenai National Wildlife Refuge gives visitors a great opportunity to meet some moose, not to mention black and brown bears, eagles, lynx, wolves, and trumpeter swans. In fact, in terms of sheer numbers, this preserve is overwhelming: it's home to about 2,183 species total, including 208 vertebrates, 848 invertebrates, 182 bryophytes, 531 vascular plants, 372 fungi, 27 protozoans, and 15 algae.
Click here to see RVshare rentals near the Kenai National Wildlife Refuge.
Car Camping in Bear Country: What You Need to Know
Psst: if you're going to be camping in areas with wildlife, you do need to know how to stay safe around them. The first step is understanding exactly which kinds of wildlife are around you; for instance, there aren't grizzly bears in New Mexico, but there are black bears!
Staying safe in the wild means knowing how to react when animals make unexpected visits, particularly when you're camping or staying in alternative accommodations. You'll also want to study up on the best hiking habits to minimize your potential of an unexpected adventure… it may be fun to see animals, but it's safest on your own terms.
Check out our guide to staying safe around wildlife here.
And stay wild out there, campers!
This post may contain affiliate links.