RV Parts & Accessories
June 29th, 2019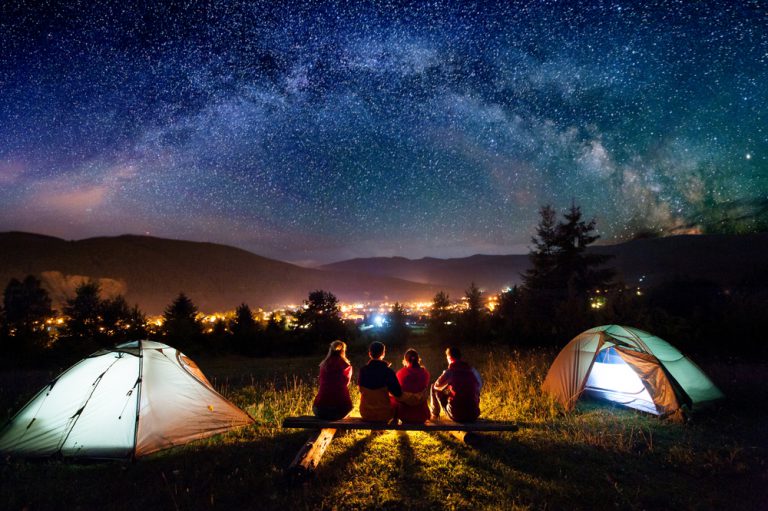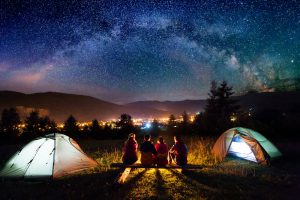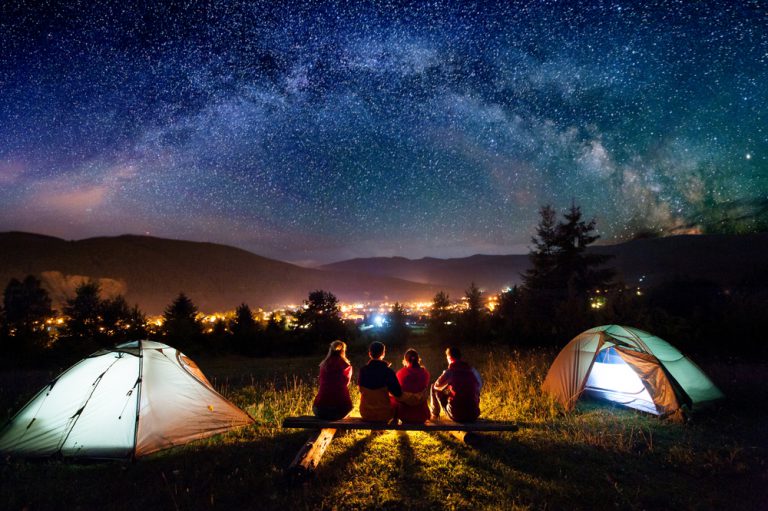 As an RV rental company, we can admit it: we're partial to the motorhome or travel trailer camping experience. It's just so nice to be able to get where you're going and enjoy the great outdoors without having to sacrifice creature comforts.
But most of us campers got our start with more modest accommodations. That's right, we're talking tents! And plenty of us still absolutely love tent camping.
Of course, not all tents are created equally. (Anyone who's woken up in a puddle after a light midnight rain knows that.) So if you're considering adding tent camping to your itinerary this year — or even just setting one up alongside your campsite for the kids to sleep in — here are some of the best camping tents on the market.
Best Camping Tents 2019
We raked the internet for camping tent reviews to find the ones that satisfy campers again and again. Here's what we found.
1. The Coleman Sundome Tent with Easy Setup, in various sizes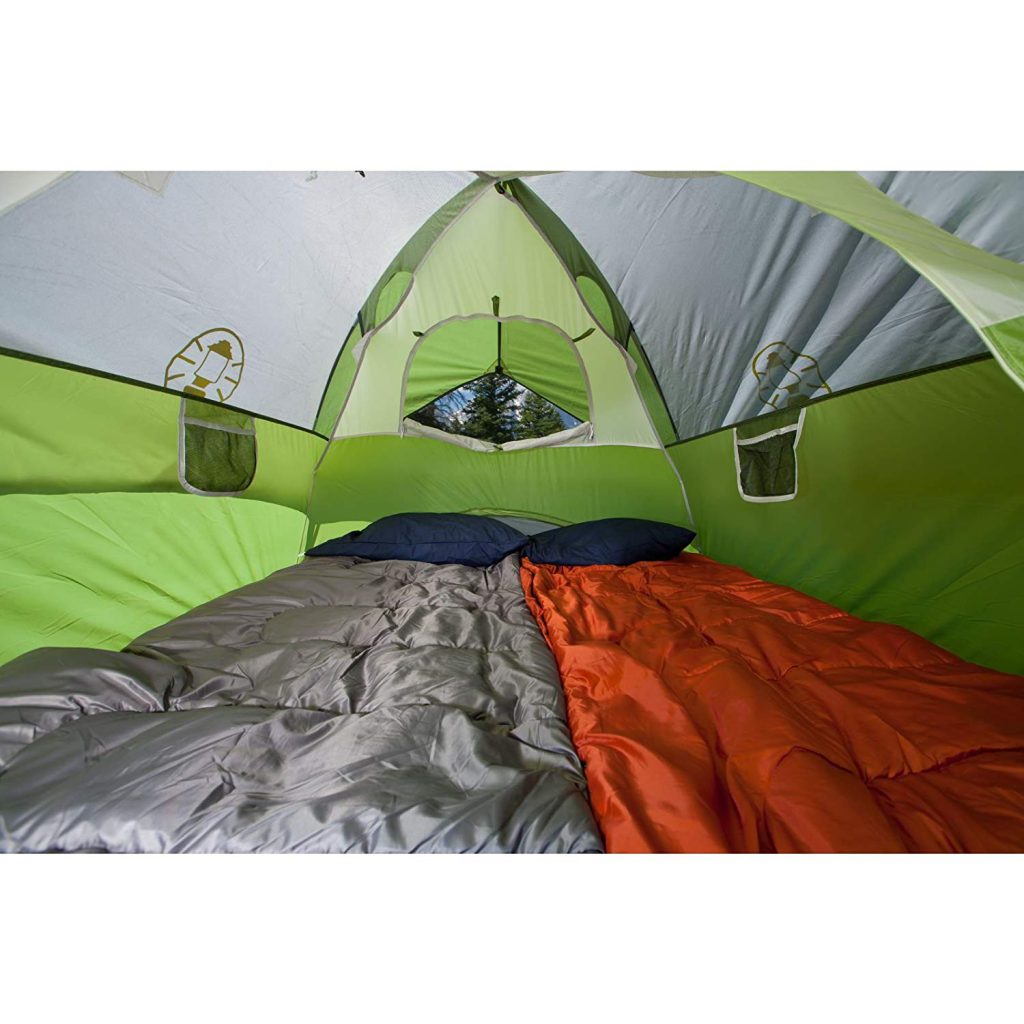 When it comes to camping, Coleman tents are kind of industry standard. They make a huge range of products built to fulfill every camping style and party size, and they're built tough enough to handle all sorts of uses. Coleman uses inverted seams to help keep you dry even during foul weather, yet the large windows and ground vent ensure you'll never feel like the inside of your tent is claustrophobic and stuffy. Thanks to the easy setup system, you can go from packed to pitched in just ten minutes, and the tents come in sizes scaled to suit camping groups of up to six adults. If you're looking for a tough yet affordable family tent, it's hard to beat Coleman — depending on color and size, you can easily find their tents for less than $100 on Amazon!
2. The ALPS Mountaineering Taurus 4-Person Tent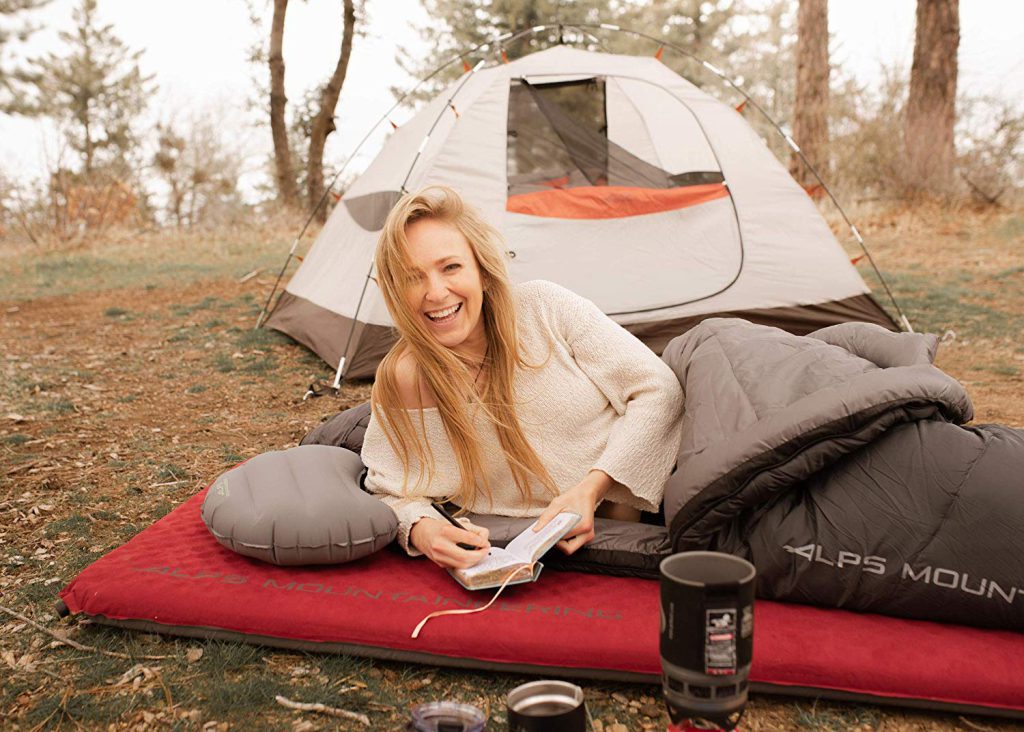 Need something a little bit tougher than your standard canvas tent? The ALPS Taurus is built specifically for mountaineering, which makes it a great winter tent even if you're staying at lower elevations. It's got a free-standing two-pole fiberglass design that makes for easy setup, and the polyester tent fly offers water- and UV-resistance to help keep you safe and protected while you're inside. This waterproof tent still manages to stay cool and fresh inside with its zippered ventilation windows, and it's big enough to sleep up to four adults. All for under $150!
More Fun Camping Tents to Consider
Backcountry camping in a traditional tent may be popular, but there are plenty of other fun ways to get your outside-sleeping on. Here are a few alternative tent types to consider.
3. The SAFACUS Teepee Tent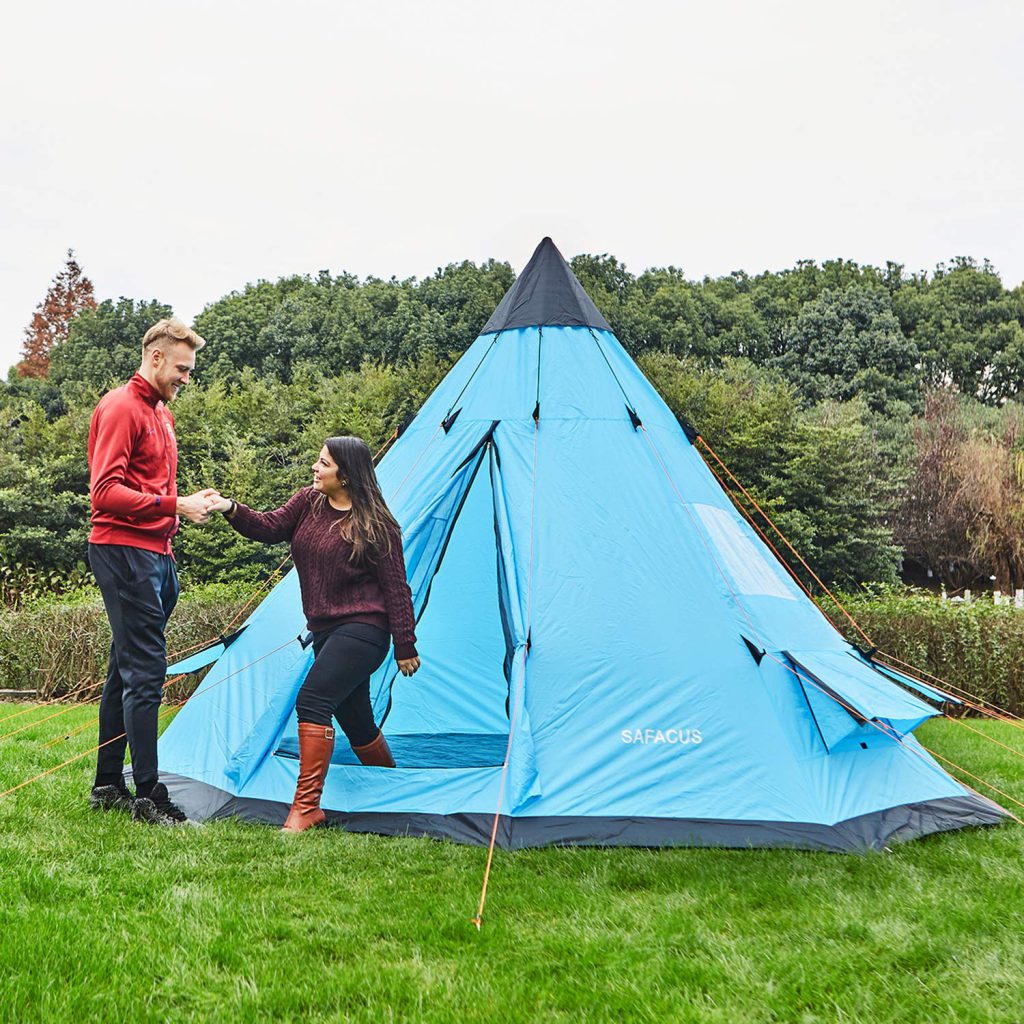 Want to make your next hiking trip that much more memorable? Consider trading in your traditional tent for a teepee tent instead, which adds a touch of style and fun to the normal tent situation. SAFACUS's product is built to hold as many as seven adults, and comes with ventilation windows and a versatile double-layer zipper door to ensure you stay cool and fresh while you're hanging out inside. The tent is waterproof and rated for use in less-than-boiling weather, so feel free to bring it out when temperatures are hovering between 60 and 70 degrees. It weighs just 15 pounds packed up, making it a decent choice if you're traveling light, and the top hood feature mosquito netting to keep you from getting bitten.
4. The Tentsile Connect 2-Person 4-Season Tree Tent Hammock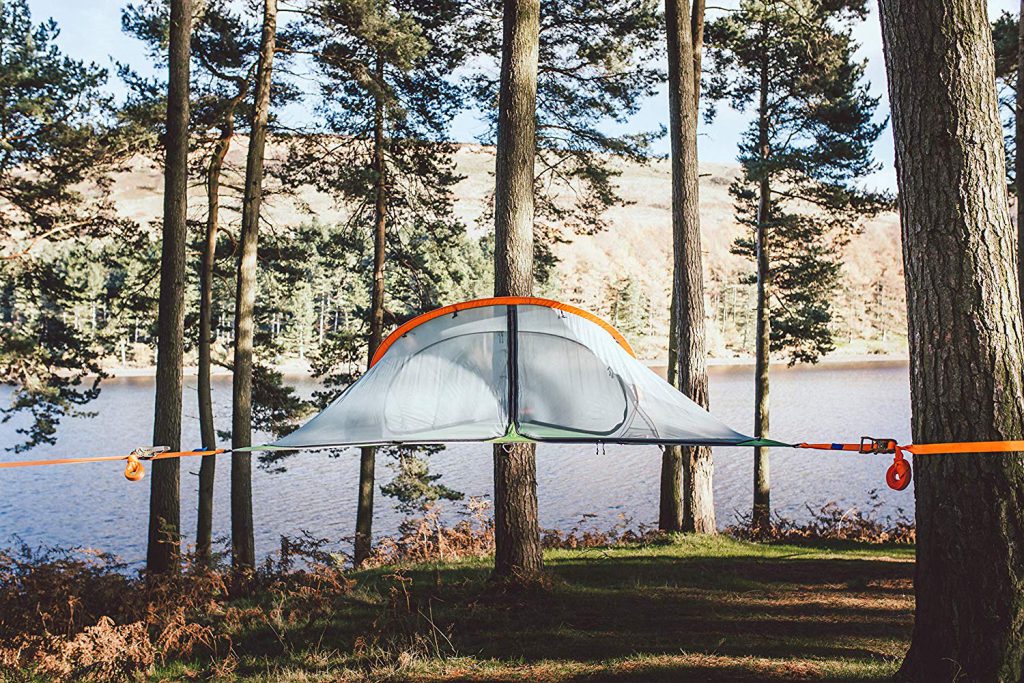 Ever think about getting cozy up in the trees? With this waterproof, four-season tree tent, you can — and you can even bring along your significant other for a suspended snuggle.
Tree tents are a great way to combine comfort with eco-consciousness, since you won't be leaving your literal footprints (and, um, buttprints) on the earth's surface. The Tentsile Connect comes complete with a water- and UV-resistant rain fly, but the see-through mesh allows you to breathe easily and see through to the starlight as you drift off to sleep. It comes in a wide variety of colors and each weighs only 16 pounds, making it a doable backpacking tent, especially for those traveling with company. Best of all, the company plants not one or two but eighteen trees for every tent and hammock their clients buy, so you can definitely feel great about your investment!
5. The HearthSong Go! Hangout HugglePod Hanging Tree Tent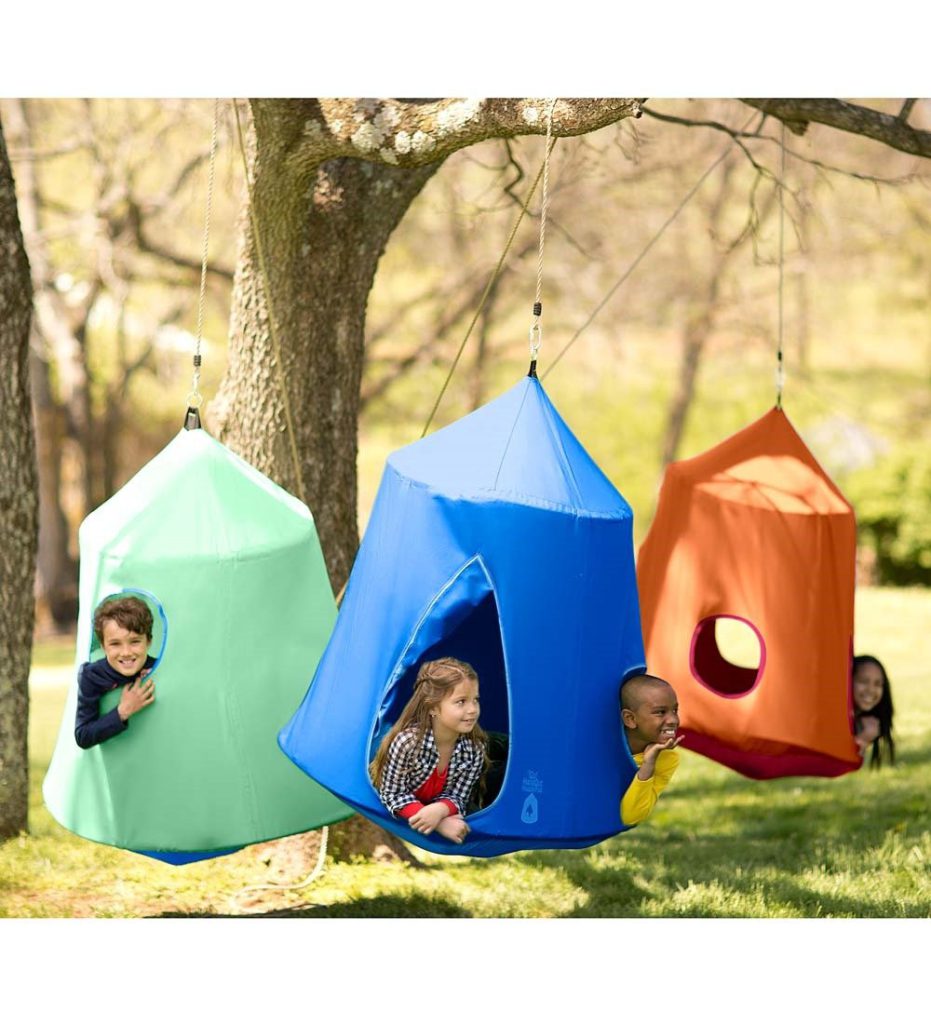 Looking for a family tent that's sure to put a smile on your kids' faces? This hanging hammock tent is unlike any other — lightweight and cozy, perfect for an afternoon spent literally hanging out. With a maximum weight limit of 250, it can hold multiple kids (or you and your child), and makes for a super-fun playspace that would be a great addition to any RV campsite's patio furniture! (Note, however, that it's not designed for backwoods trekking or overnight stays.)
6. The HUKOER Single Tunnel Inflatable Bubble Tent
Ever imagine going to sleep under the stars and waking up to the sunrise, all without the obstruction of that canvas tent material in your way — but also without the risk of getting rained on or eaten up by bugs during your sleep? A transparent bubble tent makes it possible! And HUKOER's product is generously-sized, well-made, and rated for four-season use.
Don't get us wrong, the bubble tent approach isn't really a cheap one. The one we're linking costs upwards of $1,300, and that's pretty typical for what we've seen as we've shopped around. That's because these bubble tents are connected to mechanical blowers, which have to keep running all the time to keep them inflated. But that means a constant supply of fresh air inside, as well as protection from wind, moisture, and gnats!
Do keep in mind that bubble tents may not offer sun protection, so you'll still need to use sunscreen and other measures to keep yourself from getting burned if you spend time in one on a sunny day.
7. The White Duck Outdoors Premium Canvas Bell Tent
If you're looking for the best of the best in glamping tents, look no further than the White Duck. This four-season tent is four-season rated and offers protection from water, UV rays, bugs, and even conflagrations — it's treated with a fire retardant finish to make you feel just a little bit safer while you sleep. With a maximum height of nine feet, the space feels generous even for taller campers, and with a total of seven windows, you certainly won't get claustrophobic! This is the perfect item to set up in the backyard for those nights when you just have to get outside, even if you're not on a full-on camping trip. You could even turn it into an Airbnb to make a little extra pocket money for your next adventure.
Pop-Up Tents
Pop-up tents make it super easy to erect a functional structure with minimal effort. Here's one of our favorites!
8. The Coleman 2-Person Pop-Up Tent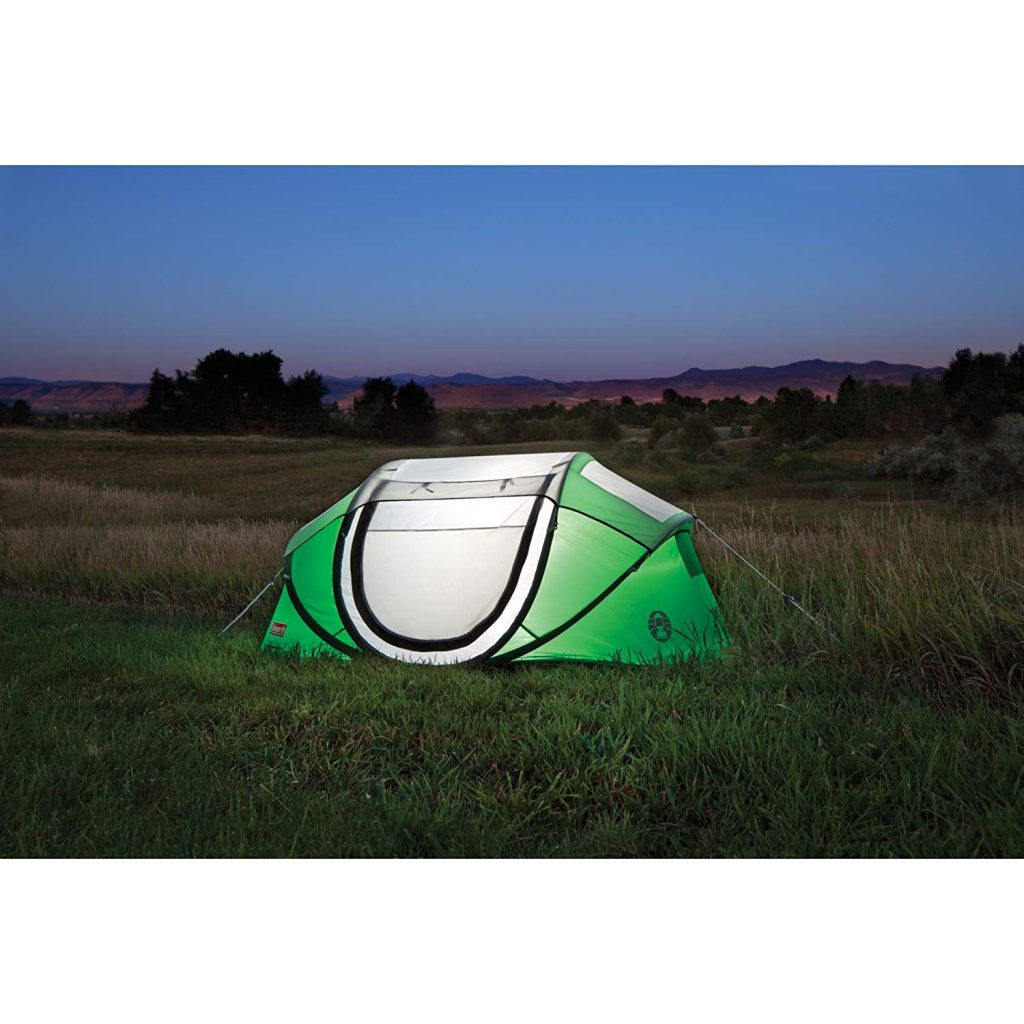 Combining pop-up ease with fire- and water-resistant toughness, Coleman does it again with their 2-person pop-up tent. This lightweight tent assembles in a record-breaking ten seconds, and the versatile rain fly makes it simple to balance ventilation and protection. Best of all, it's available on Amazon for under $50. Can't beat a deal like that!
Truck Tents
Not ready to buy an RV, but want to turn your truck into a mobile camping haven on wheels? Introducing the truck tent, a large tent that can turn your car into a caravan.
9. Rightline Gear Truck Tents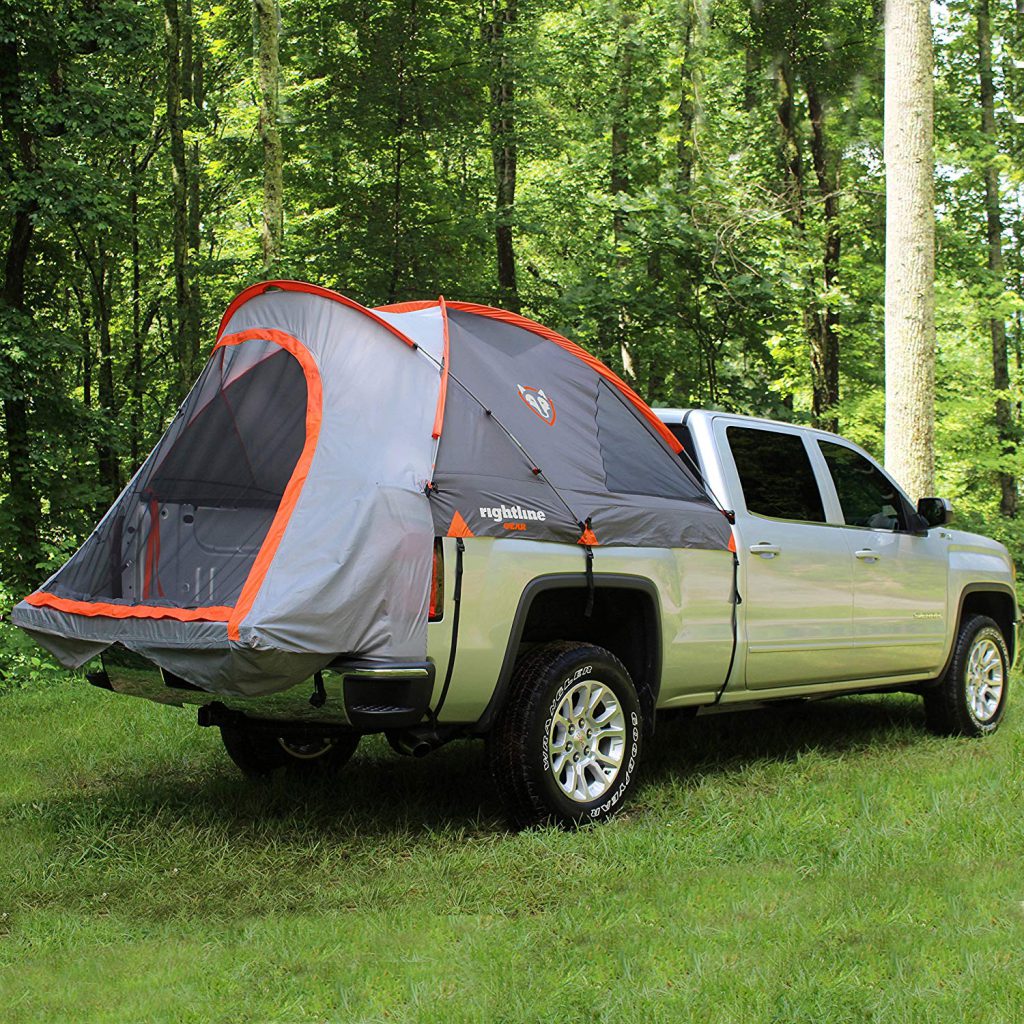 Truck tents are one of those ideas that made us go, why didn't we think of that? They take the existing space of your truck bed and turn it into a camping tent, turning your vehicle into a fold-out camper on the go. They're easy to install, offer heavy-duty water resistance, and are big enough to sleep two people. And when you go with Rightline, you even have the added reassurance that the straps and buckles won't damage your precious truck's finish!
Truck tents come in a variety of sizes for different styles of truck bed, whether you're driving a full-size, mid-size, or compact truck — so be sure you order the one that'll fit your baby.
Whether it's in a pop-up tent, truck tent, or even an RV, just make sure you get outside and enjoy the great outdoors this summer, campers!
This post may contain affiliate links.