RV Parts & Accessories
March 27th, 2019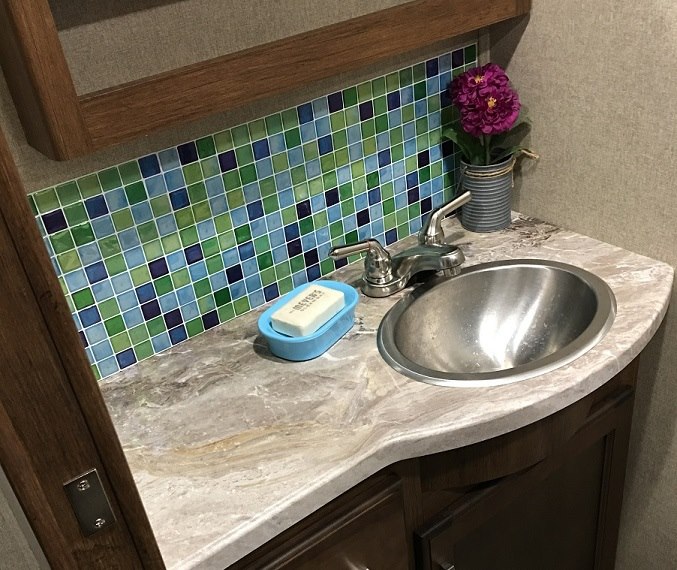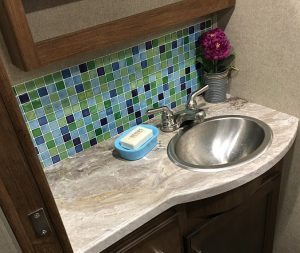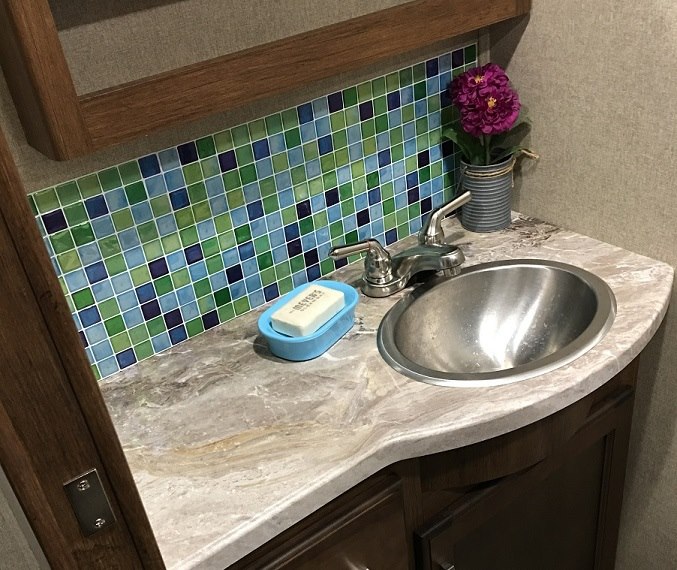 When you've gotta go, you've gotta go… so you may as well make the going as easy as possible!
When it comes to your RV bathroom, the correct accessories can do a lot more than create a comforting environment. They can transform your camper shower from a torture chamber to a delight, or make a relaxing spa out of your cramped RV shower/toilet combo.
Of course, you need the right equipment to make those transformations possible, which is why we put together this post suggesting some of the best RV bathroom accessories on the market. From clever storage solutions to stylish towel sets, here's what you need to make "going" into more than just a necessity!
Bathroom Sets
First things first: you can't properly use your bathroom if you don't have certain must-haves, like hand towels, toiletries, and more. Here are some bathroom accessories sets that'll ensure you have everything you need from the get-go.
1. A dedicated set of towels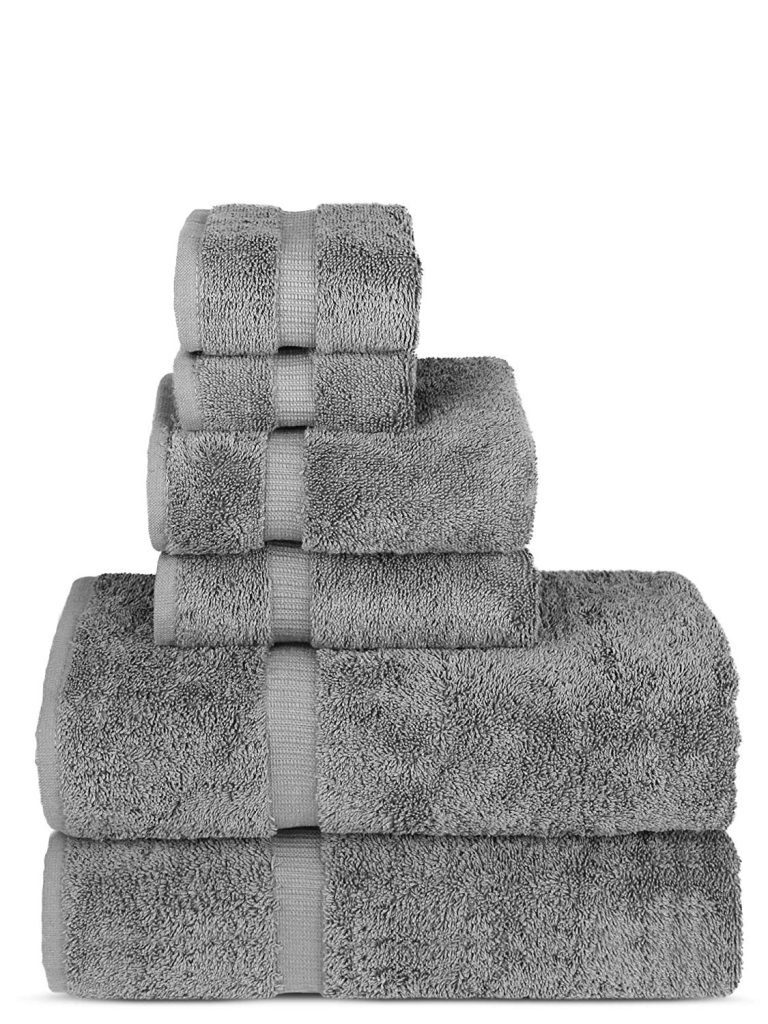 Know what's not an exciting part of packing for an RV trip? Making sure you've got the home essentials, like bedsheets, cookware, and towels, that you need to turn your RV from a living space on wheels into an actual mobile home.
That's why it's good practice to purchase a set of each of these must-haves ahead of time for each of the rooms in your rig. You'll thank yourself when you don't have to worry about stripping the bed or raiding your home kitchen cabinets every time you're getting ready to set out on an RV trip.
A set of bathroom towels, including both large bath towels and small hand towels, is no exception. Don't forget washcloths, too! You can find pre-made, matching sets cheaply online, and set them aside in your home to have them always ready for your next adventure.
2. A self-care kit (for everyone in the family)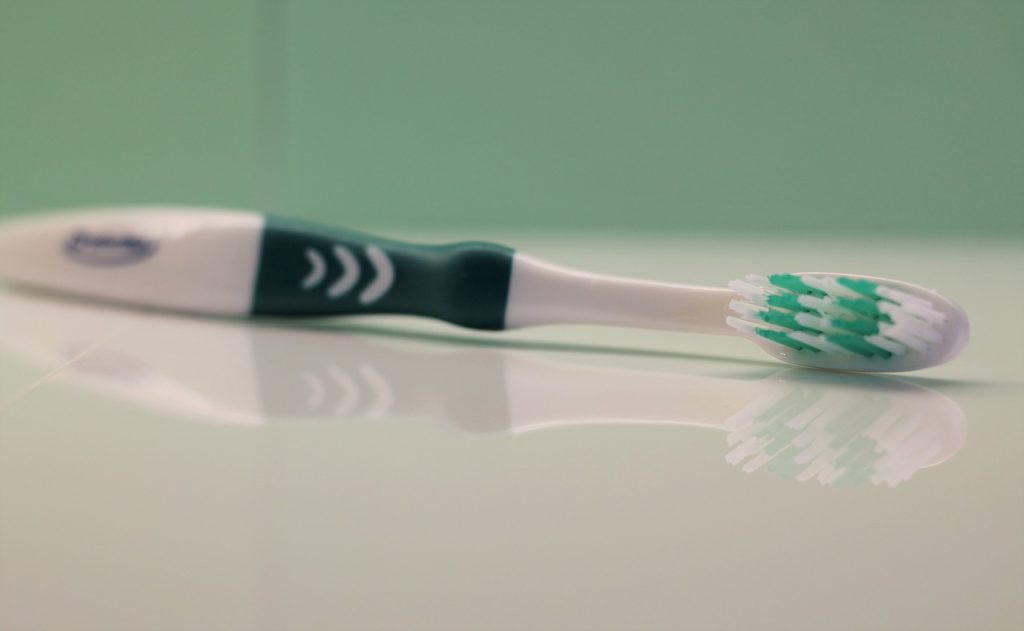 What's worse than showing up at your destination only to realize that you've got to get right back in the car and head to the store, because you've forgotten your toothbrush? (Or razor? Or favorite soap?)
Okay, a lot of things. But that still doesn't mean it's a fun or ideal scenario! Why not avoid it by making sure you've got everybody well stocked well ahead of time?
Before you even think about heading out on your next camping trip, create a self-care kit for you and everyone in the family, and leave it on your RV. That way, you won't have to even worry about keeping "toiletries" on your must-pack list; they'll already be in the RV, waiting!
If you're renting an RV, you could instead create self-care kits in handy, go-ready tote bags. Get a travel-ready toiletry bag and head to Target to grab your essentials. You'll never have to face that frustrating "ugh, I forgot" scenario ever again!
Bathroom Storage: Hooks, Magnets, and More
Storage is one of the most challenging parts of RVing, and that's true no matter what room you're talking about. The bathroom, though, might just be the worst — after all, its usually one of the smallest spaces in the entire RV interior!
Here's how to maximize that small space without sacrificing style.
3. An RV-friendly shower caddy
How do you keep all of your shower goodies organized at home?
Between shampoo, conditioner, face wash, body wash — and the additional set of all these your teenage daughter insists on — you can end up with some pretty crowded shower shelves. And that kind of lackadaisical storage situation just isn't going to fly in the limited space of an RV bathroom.
Plus, even if you only have a few toiletry items, they're liable to fall over in a traditional shower caddy, potentially creating a frustrating mess to clean up as soon as you're parked for the day. Avoid all that hassle and increase your shower storage tenfold with a mesh shower caddy like this one, which will keep all of your items held nice and tight for the duration of your camping trip — while still keeping them easily accessible!
4. Under-sink toothbrush storage
In RVs with small bathrooms, you don't always have the counter space to keep everything up top. (Besides, you might not want to just for aesthetic — or sanitation — purposes.)
That's why we love this clever idea to store your family's toothbrushes underneath your RV sink, created by Stephanie who blogs over at Crafting in the Rain. Better yet, it makes for a fun, DIY-able project the whole family can help out with, so it's perfect for whiling away a rainy day of camping! Hrmm, maybe that's how she got her blog's name? ?
The project itself is easy-peasy, calling for little more than PVC pipes and command hooks. You can add in the fun monograms by using stickers, or maybe you could even paint your pipes — the choice is yours and comes down to your own creativity!
Bathroom Decor
It's not all about utility. Style matters, too! Here's some bathroom decor that won't break the bank — or your back.
5. Cute (and easy!) backsplash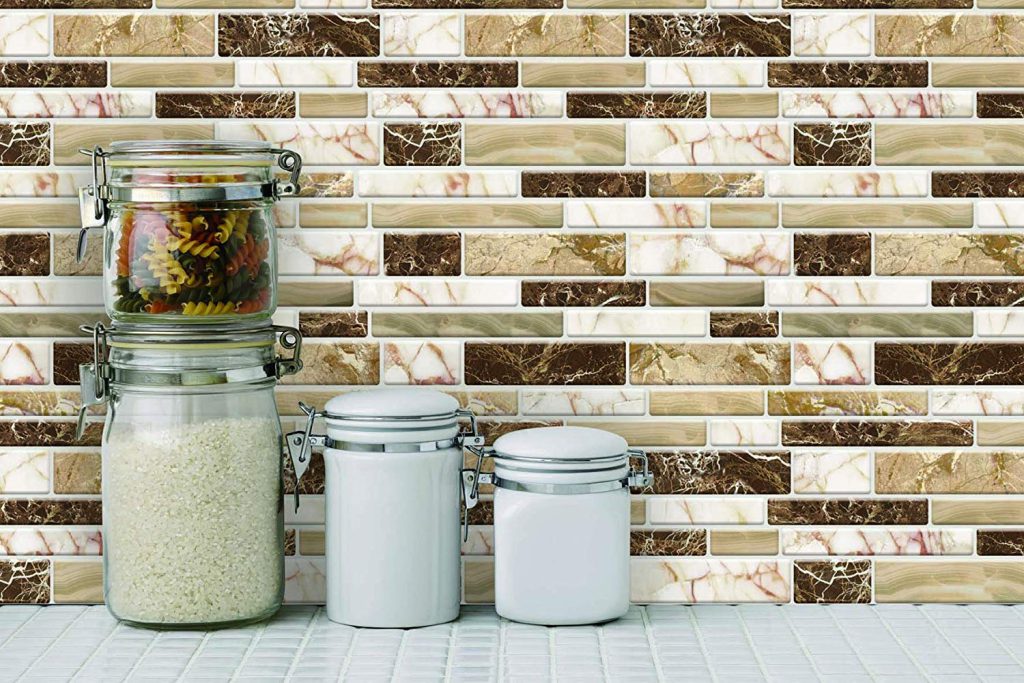 If you've been reading the blog for a while, you've probably seen one or more of our posts on amazing camper renovations. Nothing makes us smile quite as hard as a freshly-redone RV interior… but those transformations are hard work, right?
Well, in many cases, yes… but thanks to innovations like stick-on-able backsplash, they don't have to be! If your RV bathroom is in need of some major pizazz but you only have a minor amount of elbow grease to spare, consider purchasing some peel-and-stick backsplash. (Yes, it's pictured above in a kitchen setting, and it'll work there, too.) It's affordable, crazy easy to install, and you can clean it just as you would real tile. Boom: instant upgrade!
RV Shower Curtains and More
Not all campers include a shower — but if yours does, chances are you don't relish bathing in it quite as much as you do your shower at home. Here are some accessories that can make your camping bathroom nice enough that you won't be limited to campgrounds that offer a bathhouse.
6. RV shower curtain clips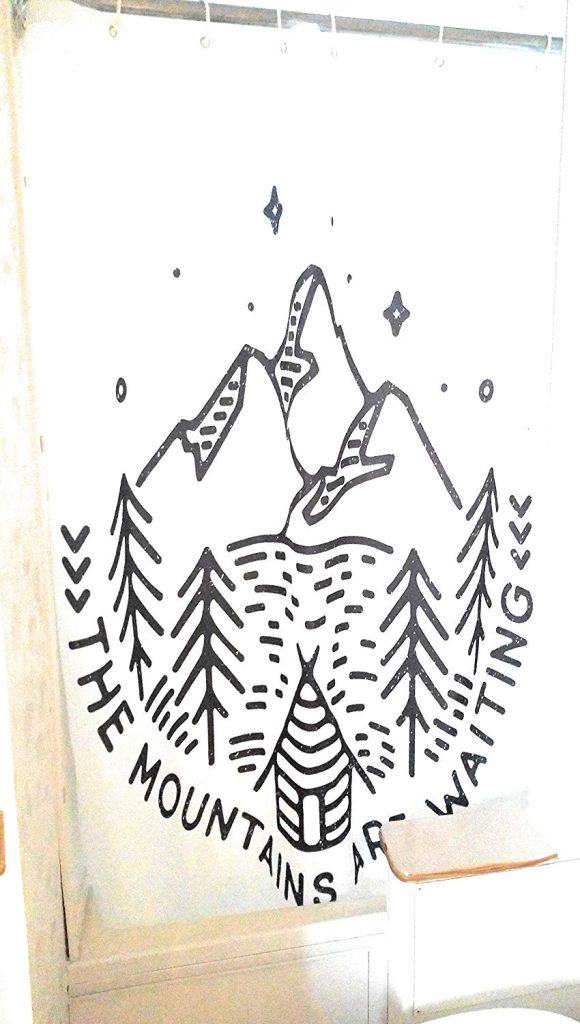 If your RV bathtub or shower doesn't have a solid door, you'll have to use a curtain (and we recommend you get a cute, thematic one like this guy). And as you know, your RV has this tendency to move from time to time — at least under ideal circumstances.
Normal shower curtain hooks are not exactly designed for serious movin' and groovin'. So unless you want your shower curtain falling down all the time, you'll need to invest in some serious business shower curtain clips. That way, you won't have to worry about re-curtaining your shower as part of your camp set-up ritual.
7. Improved water flow shower head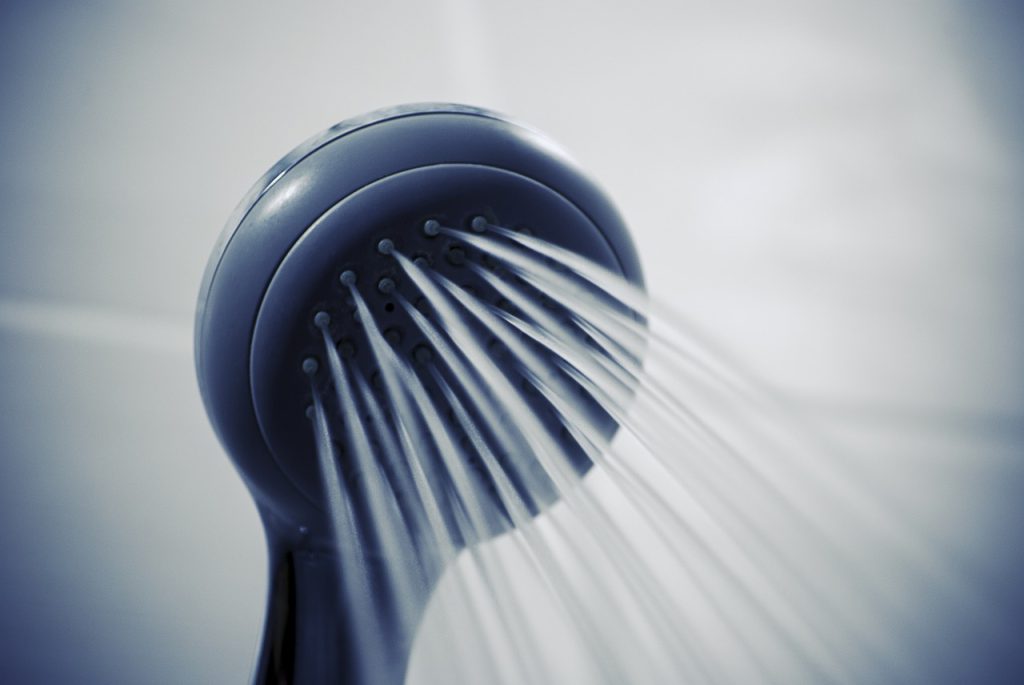 RVs come in all shapes, types, and sizes, but there does seem to be one unfortunate thing they share in common: crappy showers. (Seriously, how can one of the most innovation-focused industries in the world get one of the simplest pieces of technology so wrong?)
Whether you're in a modest travel trailer or a fancy Class A motorhome, chances are your RV shower could use a little bit of extra oomph. And fortunately, this is one of the easiest common RV problems to rectify. You can get an improved RV shower head for under $20, and it'll help you out in two very important ways: by increasing your water pressure and simultaneously reducing your total water usage by implementing a more efficient flow. That's a definite win-win, especially if you're into boondocking, where saving water is of tantamount importance. (Although, we'll be frank… most boondockers we know eschew the shower altogether. In which case… baby wipes!)
No matter where you go in your RV, these accessories will make the "going" a little bit easier. But there's a lot more to a great RV trip than a stylish and functional bathroom!
That's why we here at the RVshare blog prioritize bringing you the best RV-related content across the board, whether you're struggling to choose your next destination or just wondering what the heck to add to your packing list in the first place.
For more information on the best RV tips, tricks, and secrets, keep your eyes trained right here on the blog. And if you've yet to experience this unique travel lifestyle, why not check out RVshare listings near you? Your next adventure is waiting?
This post may contain affiliate links.