7 RV Accessories for the Ultimate Adventurer
RV Parts & Accessories
October 27th, 2019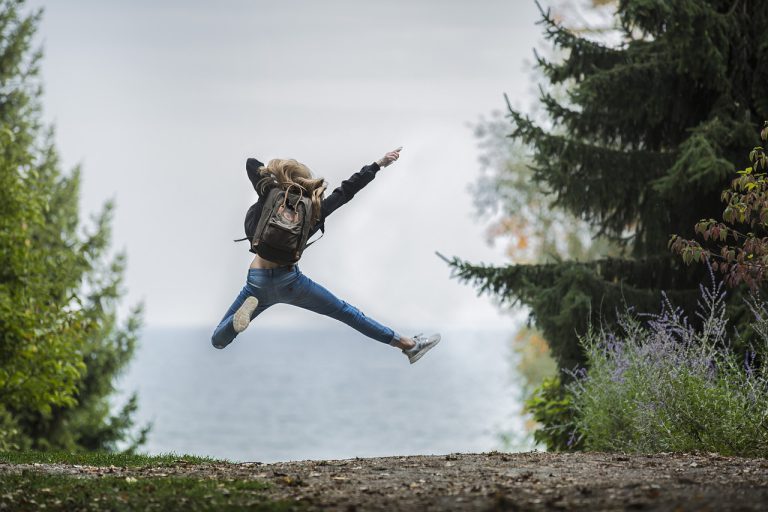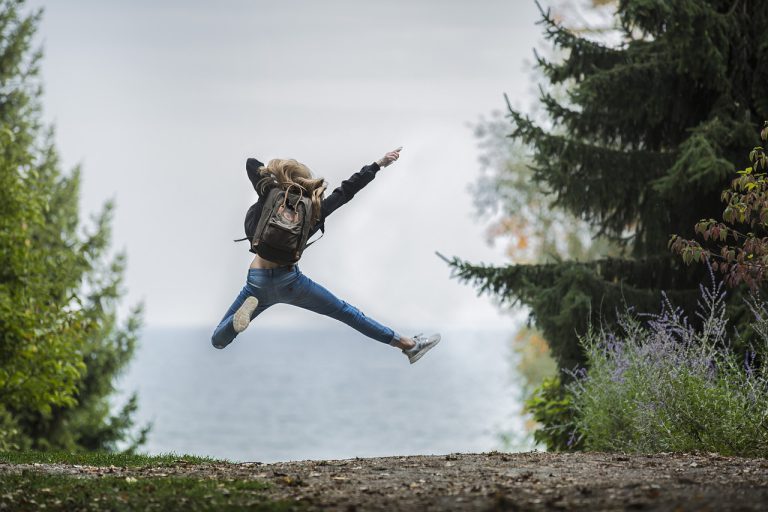 Most of us don't get into RVing just for the heck of it. Rather, traveling by motorhome or travel trailer is a means to an end — and that end is an adventure.
Whether you're looking to tackle some epic outdoor climbing or you're content with simply wandering in the woods for a while, if you're in this camping thing to get outside and get active, you're going to need some extra accessories and gear to make it happen. Adding the right items to your packing list can mean the difference between a successful venture and a flop — so read on to learn about the adventure gear and accessories that we swear by here at RVshare HQ!
RV Camping Accessories for the Wild Wanderer
Some of your adventure gear will be all about the actual activities. Equipment like hiking boots and mountain bikes is what makes it possible to actually get out and go.
But it's important to ensure your home base is well outfitted, too! Here are some RV camping accessories that'll make your adventuresome trips a whole lot more rewarding, safe, and comfortable.
1. Wheel Chocks
This item may seem like a no brainer — and given that you can get them for about $5 a piece at Walmart, you likely already have them on board.
But to illustrate the importance of these seemingly-insignificant portions of plastic, let me tell you a personal story wherein I learned from experience exactly how critical they are.
I started traveling in a 17-foot Casita travel trailer last summer, and was meandering around the country mostly staying in developed campgrounds. But one afternoon, I pulled into a site in a Kansas City campground that was paved in concrete… and on an ever-so-slight incline. It wasn't until I'd already disconnected my trailer that I realized I'd forgotten all about chocks — and meanwhile, the trailer was trying desperately to roll away from me!
Clutching the tongue and setting all my weight against it, I was luckily able to kick the drop-down wheel at an angle, and that kept the trailer from rolling back. I frantically went to work putting down my rear jacks to create some stability… and once I'd gotten things settled, immediately went out to Walmart to grab those chocks. I've used them faithfully ever since. There are some adventures you definitely DON'T want to have!
Whether you're in a developed campground or boondocking, wheel chocks make your trailer safer and more secure, as well as making it easier to level your rig without it rolling around. And as mentioned, they're super affordable — so don't leave home without them!
2. Heated Water Hose
Adventurous types are a lot less likely to be miffed by cold weather. In fact, some of the best adventures around involve snow — specifically, skiing or snowboarding down slopes of it!
But if you'll be bringing your trailer into freezing-cold weather, you'll need to make some preparations to ensure everything stays ship-shape. One of the most important pieces of snow camping gear: a heated water hose, which will ensure you don't wake up one morning with frozen water lines (and, thus, no water). Trust us, we've been there, and it's no fun.
Heated water hoses are a little bit pricy, yes, but some of them include fancy thermostats that keep your overall electric bill low. Plus, it's a whole lot less of a pain in the neck than wrapping your hoses in protective tape. This version from Camco is available in both -20 Fahrenheit and -40 Fahrenheit… although, if it hits -40 while you're camping, you might have bigger problems than fresh water. 😉
Adventure Accessories
Here's some more adventure equipment to add to your to-pack list for your upcoming journey.
3. Mobile Battery Charger
For boondockers and even just campers who find themselves venturing out on prolonged outdoor excursions like backpacking trips or lengthy day hikes, keeping your mobile device charged can be a serious challenge. That's why we never leave home without a mobile battery charger, which ensures your smartphone, tablet, and other devices are juiced up and ready to be used, even if you're in the middle of nowhere.
You can even find versions of this product that run on solar, if you're really planning on spending some serious time away from shore power. And as much as we all want to take the time to disconnect from our ever-present screen life, let's be frank: some of us wouldn't be able to find our way home without our favorite map app (self included)!
4. Propane Space Heaters
If your adventures will lead you somewhere chilly, don't come unprepared. Packing extra propane space heaters can make the difference between a cozy interior and frozen pipes in your rig — which lead to both a mess and a repair deal that we're sure you don't want to deal with. And many are safe for both indoor and outdoor use, which means you can stick a few on your patio to make it that much more inviting!
Many RVs do come with propane furnaces pre-installed as part of their HVAC systems, but if you're in a large RV or your rig is set up in such a way that some pockets remain cooler than others, some extra heaters can't hurt. And if you'll be camping somewhere with hookups during the winter, extra electric space heaters can also be a good investment. It all depends on your specific plans!
5. Extra Potable Water
Boondockers know that, although there are a variety of ways in which being off-grid is "roughing it," the factor that really makes the decision on when you'll be forced to come home comes down to one simple word: water.
That's why you should always carry extra potable water when you'll be away from civilization for a while, both for drinking and for basic household and hygiene chores like brushing your teeth or washing dishes. We recommend foldable water bladders, which can be stored in a small space yet expand to carry an ample supply of additional water. That said, we recommend you don't actually fill them until you're at or near your destination, because water adds a lot of weight to your setup!
Outdoor Adventure Gear
Once your campsite is covered, you've still got the actual necessary outdoor adventure gear to consider! Here are the items not to leave behind when you're in a rush to hit the road.
6. Kayaks, Canoes, and Paddleboards
Looking to get out on the water? There's nothing like seeing a new place from a river or lake — and kayaking, canoeing, and paddleboarding are all great ways to get some healthy exercise while also enjoying the sunshine and the view. Although these items are notoriously expensive, they're also great to own for yourself rather than renting, because you'll know exactly how well your vessel has been cared for (and you'll never have to worry about showing up before or after the rental place has opened). Plus, many of them come in more affordable, inflatable versions, which are not only cheaper, but easier to store! For instance, this inflatable two-person kayak is less than $100, and even includes an air pump and set of oars.
7. Plain Ol' Hiking Boots
Climbing and mountain biking are great, for sure, but there really is something about getting out and seeing a place from your very own two feet. It doesn't require much setup and is relatively inexpensive to get into, especially if you're hiking in temperate areas: just get some sturdy boots, a backpack of some sort to carry your water and snacks, and maybe a set of trekking poles for good measure, and you're good to go!
Of course, if you get into more technical hiking, you'll want to invest in upgraded gear. For instance, hiking in ice or snow is totally miserable without some sort of traction added in, which you can get by wearing microspikes. And long, arduous hikes require serious water, which makes a hydration backpack ideal. And you'll definitely want to invest in some moisture-wicking clothes!
More Fun RV Accessories
Looking for even more fun RV accessories to add to your list?
Here are a few more RVshare posts to check out while you're in shopping mode!
Now get out there and find your next adventure! It won't wait for you forever.
This post may contain affiliate links.