RV Parts & Accessories
May 4th, 2017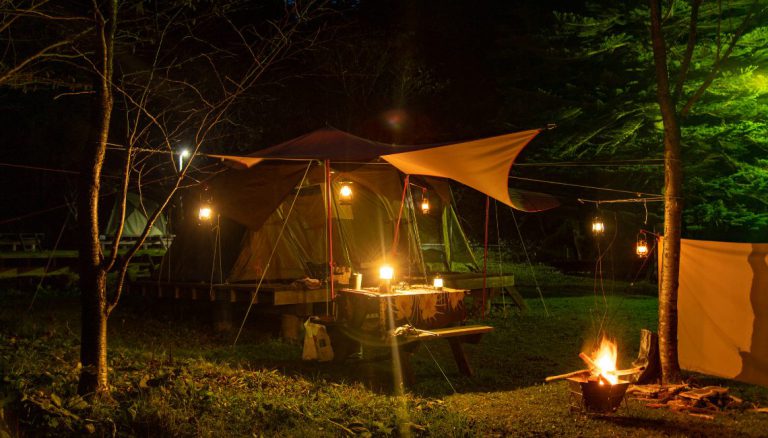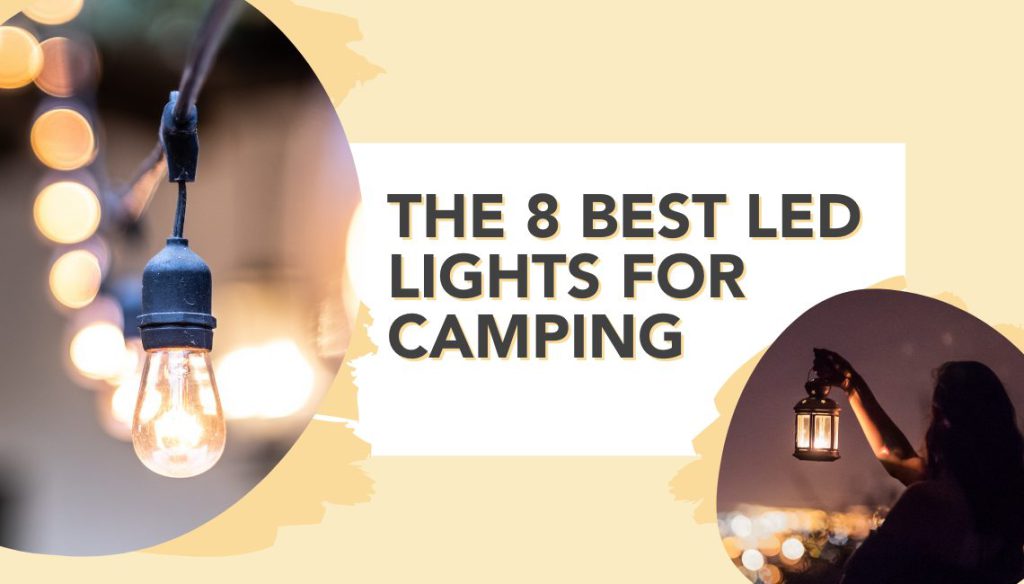 Maybe you're the kind of adventure-seeking camper who loves to discover picturesque, remote boondocking spots, far away from the pollution of artificial lights.
Or maybe the luxury resort campground you've chosen for the weekend, which comes complete with a rec room, a swimming pool and a weekly ice cream social, just happened to lose its power for a night.
No matter what your camping style or where you're headed, it's always a bright idea (get it?) to have some extra light on board. It doesn't take up much room and you never know when it might come in handy. LED bulbs are especially useful as camping lights since they're so efficient; if properly taken care of, they'll last just about forever, and they draw almost no power to get charged up in the first place. And in the majority of cases, you don't need to worry about plugging anything in at all— you can find many solar-charged and battery operated options when seeking LED lights for camping.
In fact, there are so many options, it can get a little daunting trying to choose!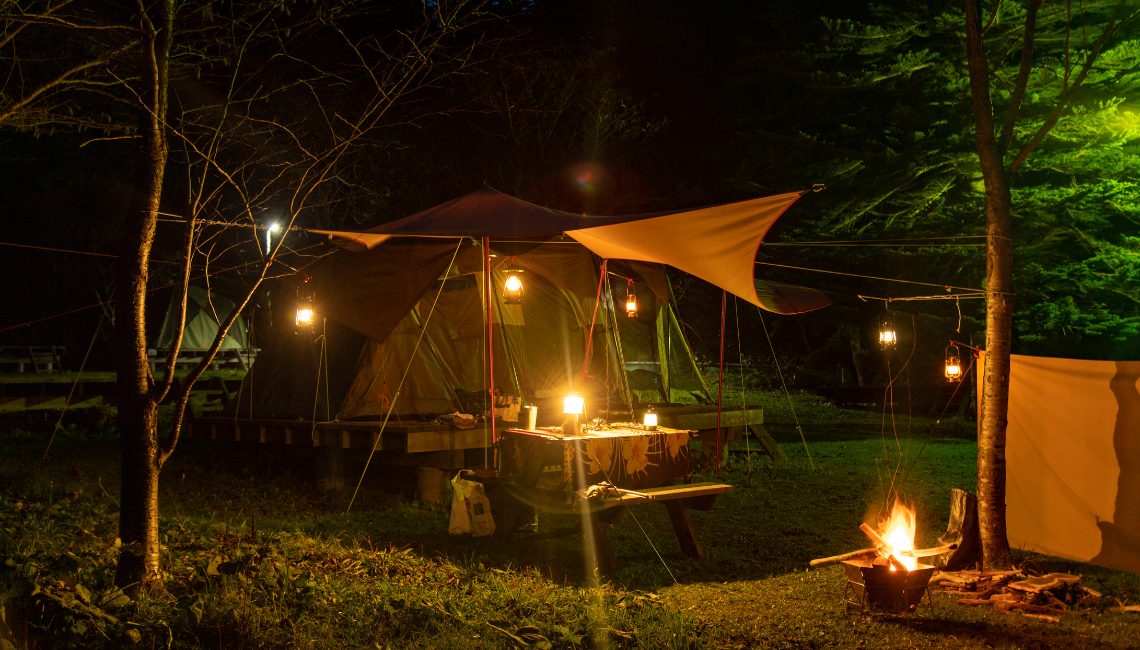 Types of LED Camping Lights
First, think about what type of lights you'd like for your outdoor space. You might want string lights that can hang from your tent or awning to another spot, creating a perfect little area to pull up a chair and relax. Or maybe you want a lantern that you can bring with you from your campsite to the trailhead for an early morning sunrise hike.
Once you've determine which type (or types – every camper needs plenty of light!) of outdoor lights you'd like to purchase, you'll want to decide how to power them. It's likely that you'll be able to find one style powered in a variety of ways. The most common include solar powered, battery powered, or rechargeable. Keep in mind, there are different lengths of time that each device stays charged.
8 Best LED Camping Lights
So, without further ado, here are a few of our favorite outdoor camping lights to help keep your campsite bright and shining!
Although many modern RVs' awnings come pre-equipped with LED rope lighting, if yours doesn't, you can always provide the same effect yourself.
This strip of LED rope light emits a soft, natural glow that will make your outdoor area feel much more inviting; and it's dimmable so you can adjust the brightness to your needs. It's also waterproof and battery powered, making it easy to use anywhere else you might imagine, inside or outside your RV.
This collapsible camp lantern can be charged by micro USB or the good old power of the sun. No matter which method you utilize, no worries about overdoing it — the lamp includes a Smart Protection Chip to safeguard you against overcharging.
Once it is charged up, you can pick it up by the convenient handle to take it along for a nighttime walk to the bathhouse, or set it up at base camp to help you find your way around your motorhome. You can choose from three light settings: low, high, and a blinking SOS signal for emergencies.
As its name suggests, the Moji lantern does look just a little bit otherworldly, and that might just be appropriate — because as far as outdoor camping lights go, this lamp's simply stellar.
The frosted globe design brings bright, ambient light whether you're at your campsite, vehicle, or picnic table. It also comes equipped with a fully dimmable switch, allowing you to adjust the brightness as needed.
As a final cherry on top, the lantern comes in six different colors, so you can pick the one that works the best with the rest of your outdoor camping decor.
One hundred percent solar powered and super lightweight and collapsible, this inflatable lantern is a perfect emergency light source. One seven-hour solar charge will provide half a day of bright light, and at 4.4 ounces, the lantern is easy to clip to a backpack or hang in a tent.
The lantern is also totally waterproof and submersible. In short, you're not going to find a way to ruin this thing!
All the fun of string lights with all the nostalgia of an authentic-looking Coleman lantern… but miniature sized! Adorable, right?
This kitschy string of lights operates on three triple-A batteries, and it's super easy to set up and take down. Sling it along your awning or set them up in a line on a surface. You'll get 20 hours of bright light — and endless conversation and envy — with each fresh set of batteries.
If you're looking for simple reliability, it doesn't get much better than this.
UST's 60-day lantern is so named because it does just that: last for 60 full days on one charge, if it's kept in its "low" setting. One charge will get you 41 hours of the "high" setting, with a bright 1200 lumens.
The lantern's also water resistant and rubberized, making it difficult to break, and the whole thing weighs less than a pound altogether.
Want to bring some color to your trip?
These portable, rechargeable, multicolor camping lamps are perfect to stick on the picnic table or set next to the cooler while night fishing. They're even magnetic, so you can stick them directly to your vehicle in a pinch. They charge quickly and easily via a USB cable, and, of course, have a variety of settings — including a fun multicolor glow perfect for nighttime campsite gatherings.
Last on our list are these oh so cool, battery-powered tent "lightbulbs". They come in a pack of four in several different colors, and each have a clip which allows you to hang them in more than one spot. Whether you're playing a game of cards, diving into a good book, or going for a starry night walk, these little lights are the perfect addition to any campsite. The portability and small size also make them super easy for kids to carry and grip!
Final Thoughts
These are a few of our favorite LED camping lights for the great outdoors, but there are endless variations and types. So if the right lights for you aren't on this list, don't be afraid to ask your campground neighbors for advice, especially if they have lights you admire.
And don't forget — when worst comes to worst, you likely have an emergency light handy already, waiting in your pocket. Most smartphones have a quick and easy "flashlight" app built right into their default setups nowadays. And barring that, there's always the best, most genuine campground standby… a good, old campfire, of course.
Stay safe out there and happy camping!
This post contains affiliate links. RVshare may receive compensation if you make a purchase after clicking on a product link.