Uncategorized
May 28th, 2020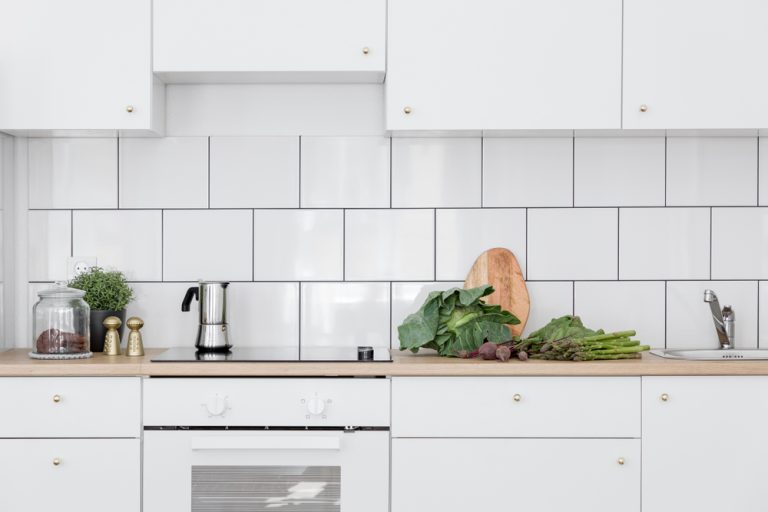 The kitchens that come stock in an RV are generally just so-so. If they function, that is of course most important. But sometimes, an updated kitchen can have us feeling more inspired to cook or feel more at home in our RV. Luckily, you can easily update your kitchen by upgrading the backsplash! And since there isn't much cover, this is a pretty cheap DIY that will make your RV cozier to you as well as potential renters. 

Easiest DIY RV Backsplash
The good thing about a standard RV kitchen is that you won't typically find it has tile backsplash that needs removed. This means you can quickly get to work with making it your own! Before you can work on updating the backsplash, remove the existing wallpaper, then decide where you want to go from there.

Wallpaper
Replacing wallpaper with wallpaper? Hear us out! Modern day wallpaper is back on trend between amazing designs and even a variety of textures. Plus, it's not as hard to install – or remove. What you'll find today is not the same wallpaper as decades ago. In fact, you can find wallpaper that looks like faux brick or tile, like this adorable cooking nook from @hvidstens_ventures. Recreate the look with this peel and stick wallpaper.

Peel and Stick Tile
Nearly just as easy as wallpaper is peel and stick tile. You can find loads of styles, like glass, ceramic, stone, or vinyl. When applying, you'll want to make sure the surface is clear of any debris or uneven texture. Spritz a little soapy water on the back to give you extra seconds to make minor adjustments. There are so many designs to choose from, but we love the look of classic white subway tile as well as the hexagon tiles.
Traditional Tile
The last easy way to update your RV backsplash is by traditional (non-peel and stick) tile. While it might be a little more work to do this DIY, remember – you're not working with much surface area! Depending on what style you're after, going this traditional route may give you a little more freedom to handpick which tiles you want, as well as the amount you'll use. We really love this modern and minimalist row of tile from @mtnmodern.airstream, as well as the colorful tiles @_slowyourroll_ has. Recreate a similar look with these tiles.
There you have it! Some beautiful backsplash inspiration for your next DIY. Other easy kitchen updates include painting your cabinets and updating the hardware. These simple changes make a big difference in your RV!
This post may contain affiliate links.