Travel Inspiration
Last updated on November 16th, 2022. Originally published on January 25th, 2017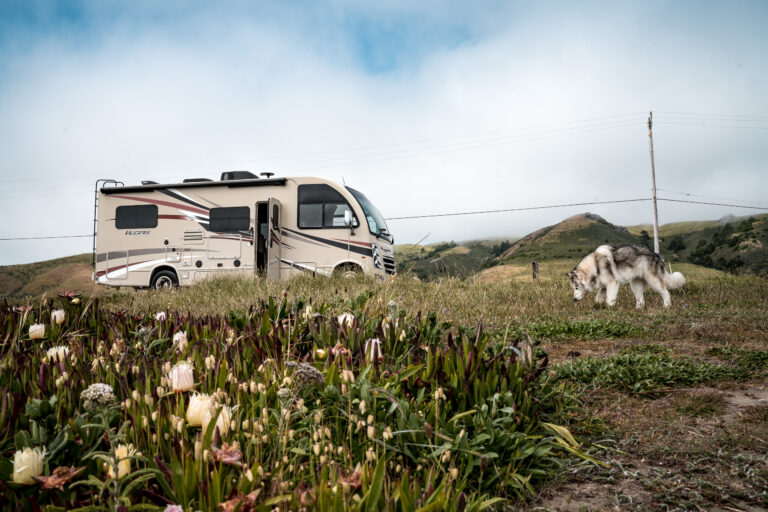 2016 was a great year for all things RV. From new models to new gear, we've been impressed with all of the new and forward thinking RVs we've seen rolled out last year. This year, we can't wait to see what else will be in store for us. Here are five 2017 RV shows you should consider seeing if you're thinking of getting a new RV this year.
1. Florida RV SuperShow
The Florida RV SuperShow will be held on January 17 to the 22nd in Tampa, Florida. The show is boasting its 32nd year running, welcoming all sorts of campers to join in the fun. The SuperShow will hold daily seminars, 450 vendor booths, and over 1400 RVs spanning 26 acres! This is definitely an expo you won't want to miss, as they're known for being one of "the greatest RV shows in the country." Plus, who wouldn't enjoy some Florida weather in the middle of January? Prices start at $10.
2. Good Sam RV SuperShow
If you're a true RV enthusiast, then the name "Good Sam" may mean a lot to you. As the largest international organization of RV owners in the world, anything they put out is worth taking a look. The show will be held on February 23rd to the 26th at the Phoenix International Raceway, in Phoenix, Arizona. By attending, you'll be making history as you join Good Sam during their inaugural RV Show! Here, you won't only get booths and displays, you'll have kids activities, music, and fun. Members of the Good Sam Club are eligible to receive a discount.
3. Indy RV Expo
Located at the Indiana State Fairgrounds in Indianapolis, the Indy RV Expo will feature over 120,000 square feet of the latest and greatest RVs. The top 60 name brand manufacturers will be on display, all offering special show rates, in-house financing, and other incentives, all under one roof. This expo will be held on January 7th to the 15th, with tickets starting at just $6! Act quickly, though, because, for a limited time, tickets buy one, get one free.
4. Washington Camping RV Expo
The Washington RV expo has been the go-to RV show in the DC area for 31 years now. They're bringing in dealers from Virginia, Maryland, and other nearby states to show you the latest Recreational Vehicles that fit every budget. This will be an exciting expo featuring not only great RVs but also other fun vehicles (like ATVs). You can even enter to win a 2017 Coleman Travel Trailer! The Washington Camping RV Expo will be held on January 13th to 15th with tickets starting at $10 for adults and free for kids under 12.
5. St. Louis RV Vacation and Travel Show
Now celebrating 40 years, the St. Louis RV Vacation and Travel Show is held in downtown St. Louis on February 2nd to the 5th. It is one of the largest RV shows in the country, taking up a whopping 260,000 square feet of brand new RVs. There will be over 300 units on display, showing off the latest in tech, design, and travel destinations. Regular admission starts at $10.
Maybe you're not quite in the market to buy your very own RV. You can still pick up great nuggets of information, have a lot of fun, and maybe, find some inspiration. If you'd like to have your own RV adventure without purchasing your own RV, check out RVShare. We have rentals starting at $10/day!