How To Make the Most of an RV Show
How Tos & Tips
February 22nd, 2019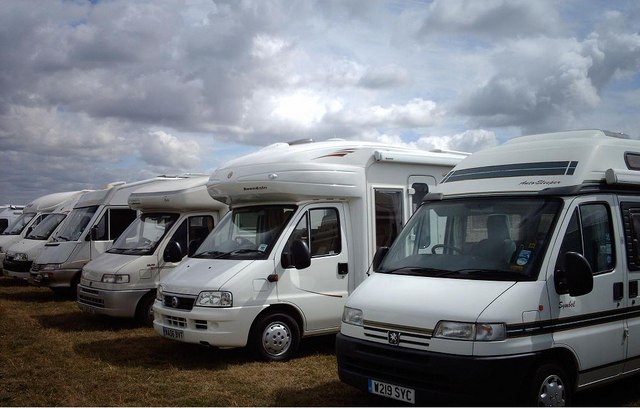 Heading to an RV show soon? Good call! Not only is a camping show an excellent way to get your feet wet before jumping into the world of RVing, it's also a ton of fun.
Of course, you will want to make sure to get the most out of your fun, meaning you'll want to have a plan of attack going into the trailer and motorhome show. Fortunately, this is easy enough to do, and you've come to the right place to learn how.
Below are our best tips for getting the most out of an RV show.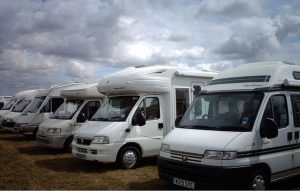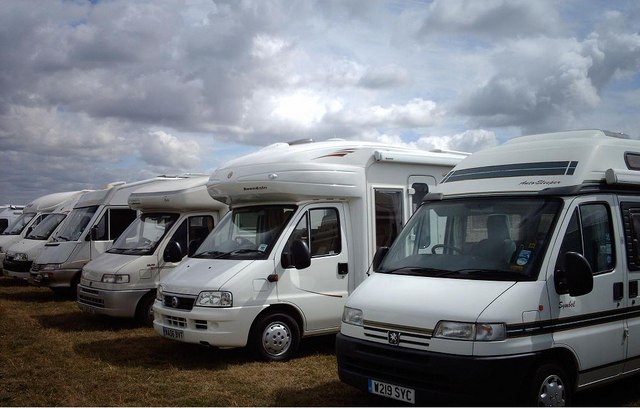 Learn About the Various Types of RVs
The number one reason people attend an RV expo is to learn about the various types of RVs out there. These shows are the perfect opportunity to get an idea of the type of RV you might want to purchase, and if you find the rig of your dreams, you may even be able to buy at a discounted RV price right there at the show.
That said, the larger RV supershow events feature so many different RV dealers selling different types of RVs, it might be a good idea to do a bit of research beforehand.
This will allow you to know the kind of thing you're looking for and avoid rigs that won't suit you, saving you time when there are literally hundreds or even thousands of RVs to look at. It will also give an idea of the price point you're looking at. Don't buy without knowing you're getting a good deal!
Check Out RV Accessories
While a recreational vehicle show obviously features plenty of RVs, some people are unaware that there are other things to look at.
Most boat and RV shows give shoppers the opportunity to see a variety of ingenious camping, boating, and RV products in person. Many of these are products you'd never know existed otherwise, and because so many of them can completely change the way you camp, you will want to make time to see the RV accessories area.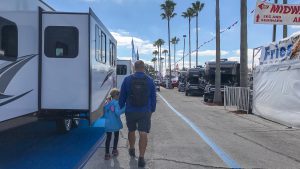 Tips and Tricks for Visiting RV Trade Shows
Before you head to an RV show, there are a few things you'll want to know. Here are some of our very best tips and tricks:
Arrive early — Get to the RV show as soon as it opens on the first day if possible. This ensures you have first pick should you wish to purchase something off the lot.
Pack snacks — As mentioned earlier, some shows are enormous. This means hanging out for long periods of time. While there are usually food stands at the bigger events, packing snacks of your own will help save you time and money. If the show doesn't allow outside food, eat a big meal beforehand.
Wear comfortable clothes and shoes — You'll be doing a lot of walking and climbing up and down steps. Dress accordingly.
Avoid impulse buys and settling — Give yourself time to think about your options before buying anything, and make sure you're 100% satisfied.
Attend seminars — Many RV shows offer seminars and other similar events. Check the schedule and make a point of attending these.
Talk to people — An RV show is the perfect opportunity to make new RV friends and learn from the RV experts. Ask questions, make connections, and ask for phone numbers or email addresses. If you have specific questions, write those down beforehand so you don't forget to ask!
Skip the weekends — If possible, go to the show during the week. Weekends are super crowded, making it more difficult to see what you came to see.
How to Find RV Shows Near Me
Now that you know how to prepare for and get the most out of an RV show, you need to find one you can attend. Luckily, there are tons of options across the US, meaning there will be one near you sooner or later.
One of the best websites for locating RV shows is Go RVing. That said, there are dozens of other sites that offer show listings, and checking more than one can be helpful.
This post may contain affiliate links.