14 of the Best Camping Spots in Missouri
Travel Inspiration
September 1st, 2015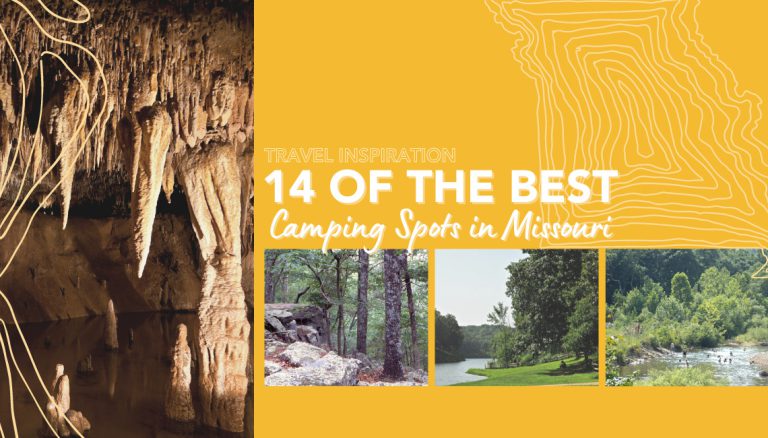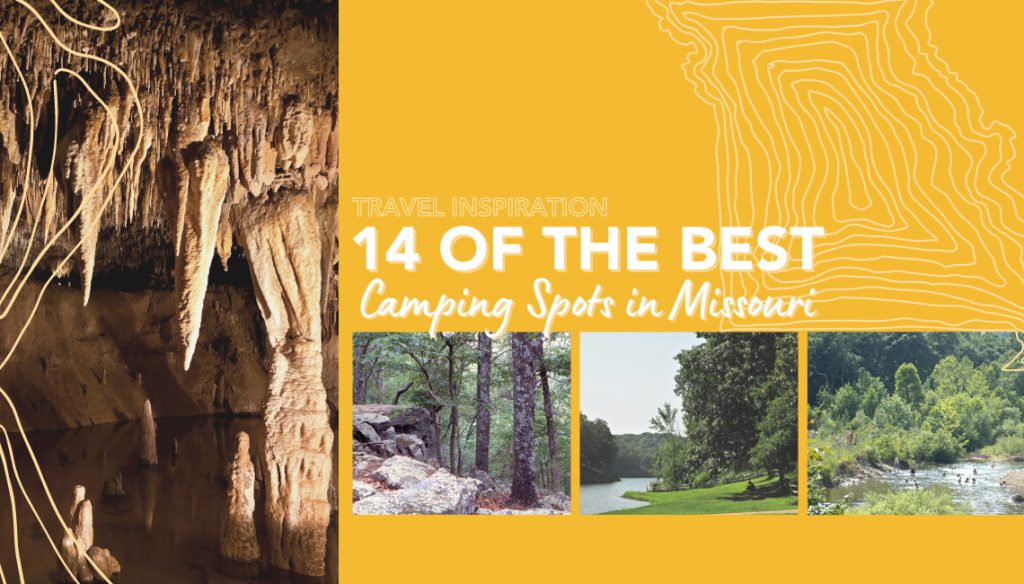 Are you looking for a new place to go camping in Missouri? This state is one of the best for camping due to its numerous waterways and varied landscape. Campers have an almost endless list of camping spots to choose from.
Interested in learning more? Check out 14 of the best camping spots in this fair state.
This campground features RV hook-ups, a sheltered pavilion, riverfront campsites, and more. They also offer a concession stand, showers, and a restroom. Their seasonal dates run from April to October. While at the campground you can enjoy many activities including a tour of the caverns, a canoe trip down the river, or a wild ride on the zipline course.
Big Creek Park offers something for everyone. They have around 50 camping sites with amenities like Wi-fi, Cable TV, and water. This park also features coin laundry, a pool, private showers, and more. Located 5 miles from Annapolis on the Black River this park is the perfect place for fishing, floating, or simply enjoying the sound of the water rushing past.
The campgrounds at this park offer equestrian/electric/water sites, a special use site, and more. Amenities include showers, a dump station, water, laundry, a campground store, and a wood lot. With hiking trails, great swimming areas, and tons of natural beauty, this park is a great family weekend destination.
Cuivre River State Park is located only a short drive from St. Louis which makes it is an excellent place to get away from the hustle and bustle of the city.
This site offers equestrian camping locations, electricity, sewer, and water. On-season services include ice, firewood, laundry, water, showers, and a dump station. They also have a special use site, organized group camps, and family campsites. Activities are numerous including hiking in the forest, swimming in the natural sinkholes, or fishing and boating on the lake.
Have you ever wanted to visit Branson and take in the shows and activities that the city has to offer? A stay at this state park offers the opportunity to be close enough to the city to enjoy all it has to offer while remaining far enough away to fully immerse yourself in nature.
A camping trip to Table Rock State Park offers a variety of activities including biking and hiking trails, and boating, swimming, and even scuba diving in the lake. This campground has sites with lake access as well as sites with electricity, water, and sewer. They even have family sites for larger groups.
Table Rock State Park has two camping locations. One is open all year, and the other from March to November. Amenities include a dump station, water, and showers.
If you love water sports, then Long Branch is the campground for you. With three boat ramps, a swimming beach, and a fishing area this lake-side campground is a true gem.
There are 80 campsites offering either electric hook-ups or dry camping. They also have special use areas and family sites. The park is open from April to October and amenities include water, a dump station, and showers.
If you love fishing then Roaring River State Park is the ideal destination. Located on a high cliff overlooking a natural spring, this campground contains one of the premier trout fisheries in the nation. They offer three camping areas — two that are open from the end of February to October, and another that is open all year round. During their season, amenities include laundry, showers, a dump station, water, and more. They also have family sites available.
Another great state park for all those fishermen out there. Located on the beautiful Pigeon Creek Basin, this is one of the Midwest's premier trout-fishing destinations. Choose from electric, family, and basic campsites. Amenities include water, electricity, laundry, showers, and more.
This campsite is a bit more upscale than the others on this list. It features 500 large RV pull-up sites, 100 other campsites, and cabins. Amenities include a bait shop, laundry, and shower facility, convenience store, and more. They also have golf cart rentals, a humongous pool, and a full-service restaurant. They even have an internet cafe so that you can surf the net or check your email.
This scenic campground is situated on Pomme de Terre Lake. It has two campgrounds that are open year-round. Amenities for both campgrounds are available from April to October. They include a dump station, showers, and water.
The Pittsburgh site also offers a full-service marina that is available year round. The Hermitage site features a laundry room, picnic area, trails, and a large beach.
This campground offers family, electric, and basic sites. Their season runs from April to October and they offer many amenities including laundry, showers, a dump station, water, and firewood. Set amid a forest and prairie environment with a babbling creek, this park is perfect for those who enjoy hiking, biking, or fishing.
Hawn State Park offers both electric hook-ups or dry camping along with amenities such as showers, laundry, a dump station, and reservable sites. Geology buffs will enjoy Pickle Creek for the number of exposed rock types, hikers will enjoy a stroll through the Whispering Pine Wild Area, and bird watchers will love the variety of birds in this park.
If you are intrigued by American Indian history, then this is the perfect campground for you. A trip here provides the opportunity to explore the ruins of the Missouria Indian Village. You can also learn more about its inhabitants at the American Indian Culture Center.
The campsites have either electric hook-ups or dry camping. Their season runs from April to October and amenities include water, showers, and restrooms.
This park is located on Big Creek and the St. Francois River and offers three camping sites. They include two regular campgrounds and an equestrian campground.
Campground 1: It is open from April to October. It features both electric and basic sites, shower houses, restrooms, and a dump station.
Campground 2: It is open all year round and offers showers, a restroom, a dump station, and a laundromat.
Equestrian site: It is open from March to November. It features a vault toilet and basic and electric sites.
What did you think of this list? Did I leave any out? Feel free to share your thoughts in the comments below. Happy Camping!
For more, check out boondocking in Missouri and the Top 10 Places To Go Camping This Summer.