RV Owners
Last updated on February 24th, 2023. Originally published on July 12th, 2015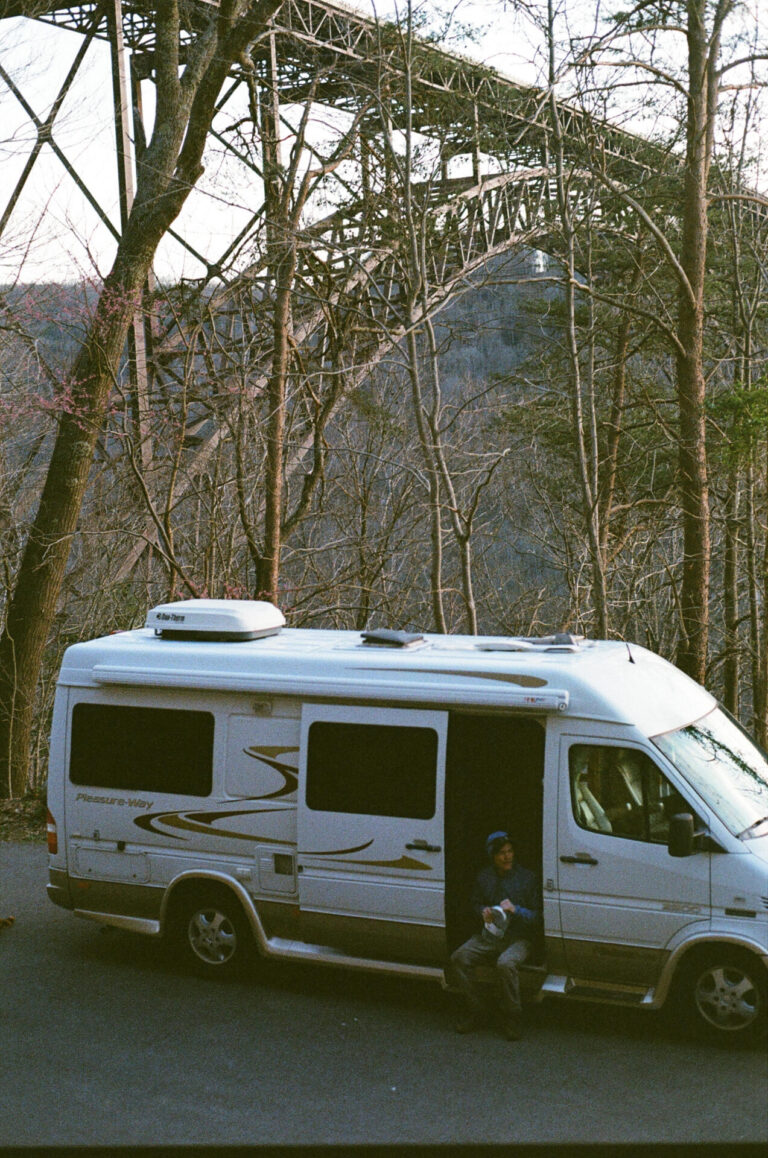 Are you looking for an RV that provides better fuel economy? Many RV enthusiasts who want to save some cash think that they should downsize but, you may find that this is not a wise decision.
The tank on my first RV held 100 gallons. With diesel gas prices rising to approximately $4 a gallon my wallet took a serious hit every time I pulled up to the fuel pump. In fact, I found myself paying about $400 every time.
That's a lot of money to someone like me who, unfortunately, has not yet reached their dream of becoming a wealthy writer. But, before I delve further into the story, let it be known that I learned my lesson and I don't mind that cost as much anymore.
You see, after my experience last summer when I downsized my RV, I have decided that each RVer should buy an RV that suits their specific needs. In other words, you shouldn't worry about the number of miles per gallon that your motorhome will be getting.
To provide some history, I bought my first RV a little over a decade ago. It was a 30′ class "A" motorhome with all the normal amenities. It didn't have any slide-outs, but it was used for a few comfortable vacations filled with many fond memories.
Unfortunately, when the gas prices started to climb, the motorhome was used for local weekend outings only. I had to stretch my recreation dollars and didn't have the time or the cash to go on a rolling retreat. It got so bad that last year, my neglected RV wasn't used once. I didn't even turn the wheel.
I'd gotten accustomed to spending a specific amount of money on traveling. So, when it became obvious that my modest budget had to be recalculated, I chose to stay at home.
This was a hard decision to make. I loved life on the road and I wasn't going to let gas prices prevent me from a pastime that I'd grown to love. By the time spring came around, I'd made the fateful decision to sell my beloved motorhome. Just a few weeks later, my trusty RV was headed to Canada to be with a family that would enjoy it as much as I did.
Once the sale had been finalized and I had a few extra thousand dollars in my pocket, I began looking for something smaller. My goal was to tow it behind my Dodge Caravan, which was rated to pull a trailer up to 3,500 pounds.
Unfortunately, I hadn't realized how much my old rig had spoiled me for other RVs.
I'd gotten used to her amenities and the idea of going without them didn't make for happy thoughts. I ended up buying a 13′ trailer. It had a lot of the amenities that I couldn't live without like a shower, air conditioning, and normal kitchen appliances.
It was tall enough that I could stand up in it, and with my only companion being my dog, I thought that it would be comfortable.
They say that life is what happens when we are busy making other plans, and boy did my big master plan have a major flaw. For my inaugural trip, I asked my best friend to come along with me. I didn't realize that fitting two people in this already cramped trailer was going to be such a feat.
For one thing, I soon realized that only one of us could stand up at a time. For easy maneuverability, one of us had to lay on the bed or sit at the dinette. But that's not all, I also found out that my humble Caravan wasn't able to handle the drag of this trailer. I would have to buy something that could.
After considering several options, I chose a Jeep Cherokee with a tow package that was rated to pull 5,000 pounds. Although it did a decent job of pulling the trailer, I had to lock out overdrive, which made the handling less than ideal. No more speeding on the highway, I had to drive around 60 MPH like an old lady. Needless to say, I was not a happy camper, not by any stretch of the imagination.
I took one trip with the Cherokee and my trailer and I complained the entire time. The cramped accommodations and the uncomfortable conditions made me unhappy. But, believe it or not, this wasn't the straw that broke the camel's back. That came when I tallied up the average MPG that I got while on my trip.
My beloved 30′ Class "A" motorhome managed to get approximately 10MPG on average. Guess how many the Jeep Cherokee got towing a small, cramped 13′ travel trailer? You guessed it, a whopping 10 MPG! Turns out, I sacrificed my comfort and hadn't gained a single MPG for my effort.
As soon as I returned home, I put the small travel trailer up for sale. Later that same summer, I came across what would become my current RV — a 1993 Pace Arrow Turbo Diesel. Although it's a little old, it was one of the best rigs on the road back in its heyday and it is a solid vehicle.
It's running gear can go for about 500,000 miles before it needs any major repairs and, when I bought it, this baby only had 70,000 miles on it. In other words, even if I use this RV every day for the next five years, I will still not wear it out.
It is 37′ in length, 7 more feet than my old beloved camper, and it's significantly more comfortable to drive. My dog and I travel in complete comfort now and both of us couldn't be happier. It averages about 10 MPG, but I've been fully chastised and have learned my lesson well.
This rig only proves my original hypothesis. When you are buying an RV, get the one that suits your needs the best. Keep the fuel economy out of the equation or you might end up making a big mistake like I did.
No matter which motorhome you decide to buy, it's going to cost you at least $.50 a mile to drive it around. Because of this fact, you might as well buy the RV that fits you and your budget the best. Happy Camping!