Top RVs Nearby
Short Term or Weekend RV Rental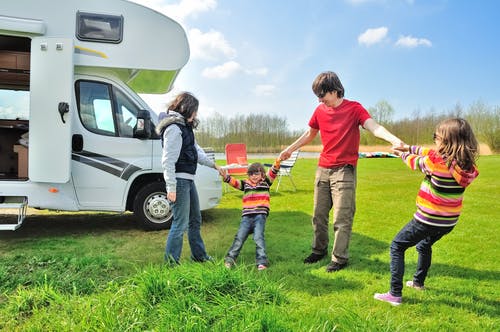 Perhaps you've got plans to take an RV to your family's house for a quick visit. Maybe you're spending a few nights at an RV park and need a rig for the weekend. Whatever the case, RVshare can help! We've got thousands of listings all across the country if you're in the market for a short term camper rental.
Keeping Distance in Mind
When planning your trip, one of the first things you need to consider before you rent an RV is how far you're going and how long you're going to need the unit. For example, whether you need a rental for an entire week or just a weekend makes a difference in not only total pricing, but also nightly rates as well.
Some of the short term RV rentals USA have a minimum night requirement, although they're usually not any more than a few nights.
Short Term RV Rentals by Owner
RVshare has changed the game of RV rentals by providing incredible choices, great customer experiences, and the best rates in the market. Let's learn a little more about how we deliver the best of the best to our renters.
RVshare, of course, is part of the new P2P (peer-to-peer) economy. That means that instead of renting from our company, you're actually renting from RV owners themselves. By doing so, it gives renters the opportunity to enjoy benefits that other places simply cannot provide, starting with our endless choices.
While doing your planning, you probably noticed that there are many different RV options out there. From small campers to large buses, the possibilities are endless. Where some dealers only carry a few particular RV classes, we carry every single one of them. It could take you hours to search through everything we've got, just in your state, let alone all over the country. Thankfully though, with our detailed search features, you can find what you're looking for, fast.
A second reason that RVshare disrupts traditional dealers is because of how well we take care of our renters. From browsing, to booking, to customer care, there's absolutely no need to get up from your couch. Everything, including legal documents, is done over the internet.
As soon as you log into our platform, you'll instantly notice how user-friendly it is. You can easily search through hundreds of listings with just a few short strokes. Even though typical dealers attempt to use the internet for bookings, they don't always do a great job at making sure their listings are up to date.
Another issue with dealership sites is that they might say that a certain rig is available, but you won't find out until the day of rental that the unit you were looking at is actually located in one of their other locations. Our listings are constantly updated so you know that what we show you is exactly what we've got. With our handy calendar feature, you can see which dates are available and which aren't at a glance. No need to play a guessing game.
Instead of dealing with pushy salespeople or unhelpful customer service reps, our renters deal directly with owners. Dealing with owners allows you to get to know the story behind your rental rig, while it also makes sure that you have someone knowledgeable to tell you everything you need to know about the RV. Who better to give you a tutorial on how to use every feature in the RV than an experienced RV enthusiast himself?
The third way that using RVshare for a short term RV rental beats dealers is our guaranteed low prices. Our rates start as low as $10 per night. Because we cut the middleman out, there are fewer people to pay. As a customer, you get all the benefits of it. There are no hidden fees, so what you see is what you get. The only additional money you'd be paying is for security/damage deposits, or fees for bringing pets. Other than that, you'll need to pay Uncle Sam, but that's about it. The total rental price after everything will be disclosed to you upfront before you even request to book.
Short Term RV Rentals Near Me
As promised, the rental process is extremely easy. These are the basic steps to rent an RV via our platform.
Type in where you're located or where you plan to pick up an RV, then. It helps to be flexible with your dates, as peak seasons or holidays can cost you more.
Search through hundreds of listings in your area. You can filter your search using our detailed search options. Choose to view models based on class, size, the number of passengers, year, or price.
Select an option and view pictures, a detailed description of the RV, and read through the short term RV rentals reviews.
If you like the model and the price fits your budget, request to book. A message will be sent to the RV owner where you can contact them with any questions or requests.
When booking a short term RV rental, you'll be able to choose between a few insurance options, you'll have a $10,000 peace of mind guarantee, and you'll be provided 24/7 roadside assistance.
Average rates really depend on which RV class you're looking to rent, which days you're renting, and how long you're renting for. The longer you rent for the cheaper your nightly rate may become, but here's a quick overview of what you can expect to pay.
Nightly Rates
Class A - $200
Class B - $100
Class C - $150
Weekend Rates (3 nights)
Class A - $600
Class B - $300
Class C- $450
Weekly Rates (6 nights)
Class A - $1200
Class B - $600
Class C - $900
Taxes are subject to the state the RV is located in.
Short Term RV Rentals USA
So as you can see, using RVshare for a short term RV rental may be your best bet. If you value having options, getting a great renting experience, and renting for the lowest rates in the industry, make an account today! Thanks for choosing RVshare and happy travels!