Jumbo Mini Storage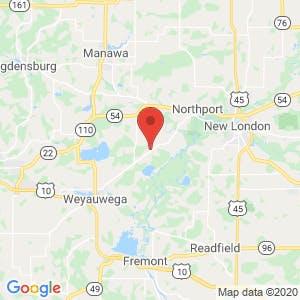 If you like to take RV trips to Green Bay and other spots along Lake Michigan, Jumbo Mini Storage is a convenient choice. It sits about 77 miles from Wausau in Weyauwega. This facility offers a range of large indoor units up to 50 feet long, as well as affordable outdoor parking.
Why You'll Love Jumbo Mini Storage
With its tall doors and spacious units, Jumbo Mini Storage has space for big rigs and small trailers alike. Rates start at $290 per month for six months, with discounts for full-year leases.
Jumbo Mini Storage Information
Location
7354 County Highway X
Weyauwega, WI 54983
JAZ Storage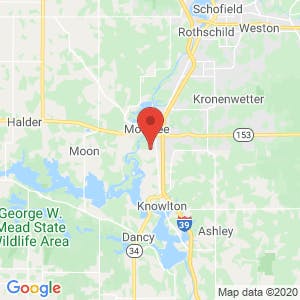 If you're looking for a premium RV storage facility, the newly constructed JAZ Storage has you covered. In addition to simple indoor warehouse storage, it offers large, heated indoor suites, each with electricity, lighting, skylights, and cement floors with drainage. This facility sits about 17 miles south of town, just seconds from I-39.
Why You'll Love JAZ Storage
In addition to its secure construction, this facility offers automatic garage doors, private entrances, and 24-hour surveillance. Heated units are $400 per month with a four-month minimum and $350 per month with an annual contract. Winter storage varies, but rates start at $180 per month.
JAZ Storage Information
WW Self Storage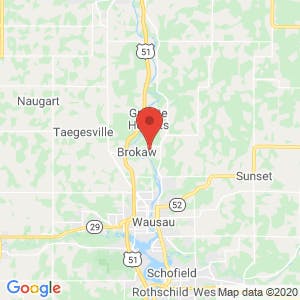 Locally owned and operated, WW Self Storage is known for its friendly service and exceptional security. Most RV sites here are located in the indoor warehouse, which has a pull-through configuration for easier parking. This facility is located northwest of town in a quiet, low-traffic area.
Why You'll Love WW Self Storage
The indoor parking spots protect your RV and keep the finish safe from the sun and the winter snow. Rates start at $4 per foot for indoor storage and $2 per foot for outdoor parking spots. Keep in mind that there's a six-month minimum for indoor options and a three-month minimum for outdoor spaces.
WW Self Storage Information
Location
7220 Steel Lane
Wausau, WI 54403
Weston 29 Storage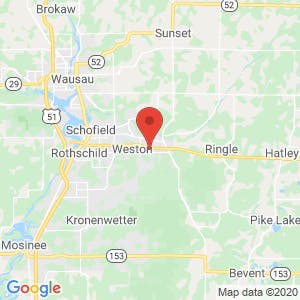 Located west of town, Weston 29 Storage sits close to Highway 29 and many of the top local campgrounds. It offers some of the biggest indoor RV storage in Wausau, WI. Choose from units that are 14 feet wide and either 40 feet or 45 feet long.
Why You'll Love Weston 29 Storage
With their tall access doors, the Weston 29 Storage RV units are easy to access safely. Indoor RV units are $170 or $185 per month, depending on the size you choose.
Weston 29 Storage Information
Location
7903 Service Lane
Schofield, WI 54476
Mid-West Mini Storage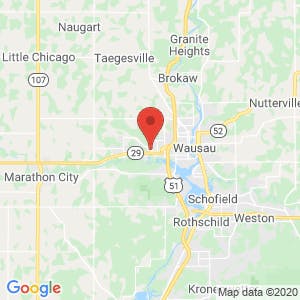 Mid-West Mini Storage is a full-service storage facility that offers outdoor parking for RVs. Your motorhome will be protected by 24/7 video surveillance and friendly staff. It's located west of town on Highway 29, so you can be on your way to the mid-Wisconsin campgrounds in just a few minutes.
Why You'll Love Mid-West Mini Storage
If you're looking for the lowest Wausau, Wisconsin, RV storage rates, head straight for Mid-West Mini Storage. Outdoor parking spaces start at just $20 per month.
Mid-West Mini Storage Information
Location
4305 Stettin Drive
Wausau, WI 54401
USSAM Self Storage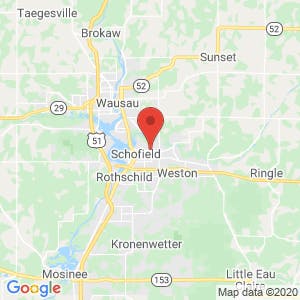 When you need outside RV storage in Wausau, USSAM Self Storage has the space. However, this business is actually located in Weston, which is about 5 miles southeast of Wausau. The facility accommodates RVs up to 40 feet long in its massive outdoor lot.
Why You'll Love USSAM Self Storage
The storage lot is protected by a fence, coded gate, and excellent lighting. Surveillance cameras run around the clock for extra security. Rates vary, but you can save money by choosing a yearly lease over a month-to-month arrangement.
USSAM Self Storage Information
Location
3107 Concord Avenue
Weston, WI 54476
Office Hours
Monday – Friday 10:00 am – 5:00 pm, Saturday and Sunday by appointment
In Summary
A Wausau RV self-storage unit offers the perfect way to free up space in your driveway between camping trips. At the aforementioned facilities, you can rest easy knowing that your vehicle will be safe and protected. In the summer, get in and out quickly by choosing an outdoor parking space. If you need to maintain your battery during the chilly Wausau winters, look for a unit with power hookups. Whether you need premium indoor storage at JAZ Storage or affordable parking at Mid-West Mini Storage, there's an option in Wausau for any budget.
Access hours: 24/7