Travel Inspiration
Last updated on February 9th, 2023. Originally published on May 20th, 2015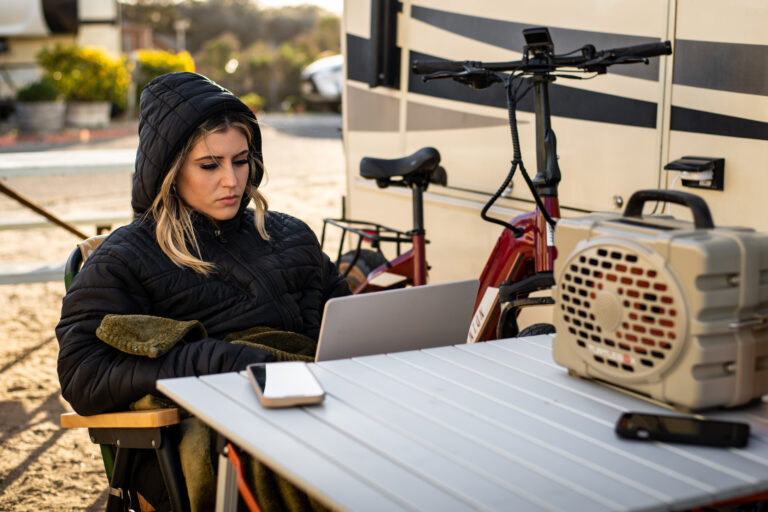 Wanderlust is a strong force in the hearts of many. We aren't meant to be anchored down and tethered to just one place — we want to be free to roam and to experience everything there is to see.
But then reality sets in. You have a job, a mortgage, a car loan, and lots of bills. But what if you could quit that job? Ditch the mortgage, and car, and bills? What if you could live in your RV, going wherever the road takes you and seeing the country one stop at a time? What if you could earn enough money doing odd or seasonal jobs, or even running your own small business venture from the inside of your camper?
What if you didn't need the trappings of what most people consider a normal life? What if you could be free?
The truth is you can. Really! It's a relatively new trend that's growing in popularity among dedicated RVers, and it's called workamping. The name is odd — a portmanteau of work and camping that doesn't fully describe the ethereal, deeply satisfying feeling that accompanies the freedom it affords. But it's an increasingly viable way to live life and do everything you can to satisfy that primitive urge of wanderlust.
It's a Living
As much as it would be great to simply hop in your RV and live off the land, the reality is that you are still going to incur some expenses. You will need a place to park your RV, food to eat, fuel to get around, funds for vehicle upkeep, and whatever modern conveniences you deem necessary. So, you've got to work…which brings us to the first part of Workamping.
Most workamping arrangements involve individuals trading their labor and skills for a comfortable place to park their camper.
Many work at parks and RV sites doing all sorts of jobs, mostly on a part-time basis, in exchange for a site and often a small paycheck. When the job is done, or when the need to move on strikes, they're free to go.
Redefining Normal
For many people, workamping is the ideal way to see the country, earn enough money to live on, and not be tied down to the "normal" way of living. They get to be a true nomad while at the same time not worrying where their next meal is coming from. It's a bit of a hobo way of living for sure, but it offers a minimal amount of security, as well as a whole lot more friendly interaction with others.
If you're wondering how much money you can make in a workamping lifestyle, the answer is pretty simple – enough. No, you won't get rich. You will, however, have rich experiences, and that's something you simply can't put a price on.
Want to Try Workamping?
If you think that workamping might be the right lifestyle for you, either for the season or for an extended period, there are some great resources you should know about.
A Viable Lifestyle
While it's not completely clear how many people are full-time workampers, the Recreational Vehicle Industry Association (RVIA) estimates that it's at least half a million. These are folks from all walks of life. From retirees with minimal commitments who want a little income, to younger people who are unwilling to settle down before they scratch their travel itch. There are even traveling families who want to offer their kids a different way of life.
Simply put, workamping is becoming increasingly popular and increasingly viable.
Seasonal workers are in demand everywhere, so there's no shortage of employment. Is workamping for you? Maybe! Do you love to travel? Are you comfortable with leading a simple, possibly frugal, life?  Workamping could be a great way to spend a summer, a year, or more.
Let us know what you think in the comments below. Would you, or have you tried workamping?