RV Owners
Last updated on February 2nd, 2023. Originally published on April 20th, 2015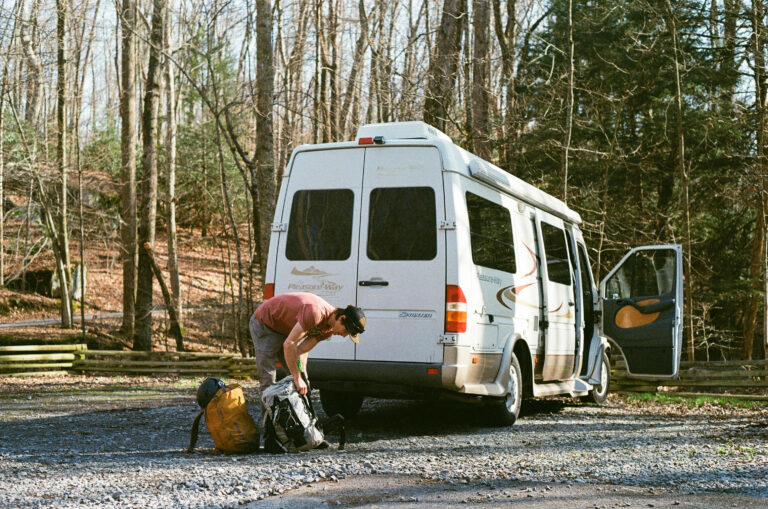 All RVs are not created equal. In fact, there are three types (or classifications) of motorhomes, and they are as follows:
Type A: This is the biggest. They usually are between 30-45 feet long, and look like luxury buses. Very well-appointed, these RVs typically have slide-outs, to make them even larger when they're parked.
Type B. These are the smallest type of RVs, and usually look like big vans. They range from 17-19 feet long.
Type C: These are in-between Types A and B: bigger than the large vans that comprise the Type B category, but not nearly as enormous as the Type A RVs. They measure between 20-30 feet long.
It goes without saying that Type A RVs are pretty cushy, and Type Cs are not without their charms either. With both of these, you get a lot of space, and amenities, and you rarely feel cramped. However, they're not without their drawbacks. Both Types A and C are fairly expensive vehicles. They also use more gas than Type Bs, and because they're so big, they don't always fit in campsites, or on smaller roads.
Type B RVs are definitely smaller, but for many travelers, they offer a lot of significant advantages over their two larger counterparts. If you're in the market to purchase an RV, here are nine reasons to seriously consider a Type B RV.
1. They're relatively affordable. A new Type B RV starts at around $40,000. That's at least $10,000 less than a Type C, and at least $20,000 less than a Type A. Buy your Type B RV used, and you'll save even more. Their more reasonable price also puts them more in reach for most people, because they're less of a luxury purchase.
2. They fit pretty much anywhere. Roads, garages, campsites, driveways — if your car can go there, chances are good that your Type B RV can go there, too.
3. They get pretty decent gas mileage. Most come in at around 20 miles per gallon, which is right around what a mid-to-large-size SUV or minivan gets. If you're looking for an RV with good fuel economy, you definitely want to go with a Type B.
4. You can actually use a Type B RV as a car. Because they get reasonably good gas mileage and are relatively small (as far as motorhomes go), there's no need to park it out back for most of the year, like you would a Type A or C.
5. They're easier to drive than their larger counterparts. Driving a huge RV can be intimidating for drivers who are used to tooling around in sedans. Plus, some states require a separate license for driving such a large and heavy vehicle. (Check with your own state's motor vehicle bureau to see if yours does.) Driving a Type B RV, however, is a lot like driving an ordinary van.
6. They keep your camping experiences simpler. Because a Type B RV doesn't have the storage space of a Type A or Type C, you won't feel tempted to over-pack. In fact, you'll have to make some choices about what you truly need to bring with you. Less stuff is always simpler.
7. You won't be tempted to just sit around. There's not a ton of space in a Type B; there's usually just enough for sleeping, and maybe a few little things, such as very basic food prep. As a result, you'll be motivated to get out and explore — which is probably a big reason why you bought an RV in the first place.
8. They're extremely versatile. Type B RVs are small enough for day trips, but comfortable enough for longer vacations.
9. Set up is minimal. Hookups are easy, and there's just not as much to unfold and pop out, as there are with larger RVs.
If money is no object, if you need room to spread out, and if you don't mind driving and storing a large vehicle, then Type A and Type C RVs are certainly lovely. However, for most individuals, couples, or even small families who love to get out and go camping, a Type B RV is exactly what they're looking for. Hopefully, the nine points listed here have you convinced that a Type B RV is for you.