How Tos & Tips
Last updated on November 28th, 2022. Originally published on June 13th, 2017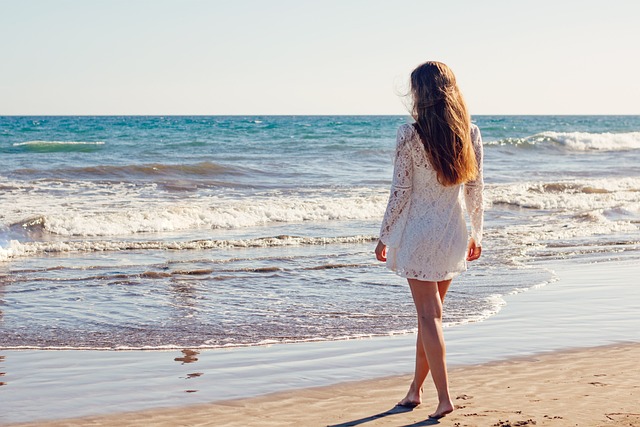 It's an undisputed fact: Weekends are pretty much the greatest.
After all those long hours at work, you can finally relax and enjoy some well-deserved time to yourself. You'll kick back, sip some tea (or, let's be real, something stronger), and catch up on that stack of novels on your bedside table. And you definitely, absolutely, totally won't spend every waking weekend hour running around, trying to get to all the errands you didn't have time for while you were staying late at the office.
Sigh. Maybe it's high time you took some real R&R, huh?
If you want to upgrade your weekend in a flash, a quick getaway is a great way to do it — and what better way than to hit the open road in an RV? No matter where in the country you are, there's something beautiful to see and fun to do right around the corner. And when you're traveling by camper, you can tackle it at your own pace, knowing you have the conveniences of nice, comfy bed and full-sized kitchen to return to.
But especially when you're planning a trip at the last minute, it can be easy to leave an essential or two behind. And if you've ever gotten yourself all decked out for a beach day only to realize you'll need to make an unplanned stop to stock up on sunscreen or buy yet another beach towel, you know how pricey and inconvenient those little, "Oops, we forgot!" moments can be.
That's why it's essential to keep an updated travel checklist handy. If you do, you'll always be ready for a road trip — which is a wonderful thing to be ready for.
But what items should always make an appearance on a road trip travel pack list? What things, specifically, should you bring along when you're traveling by RV? How does your checklist change if you're journeying as a couple, with kids, or alone?
Not to worry — no matter your circumstances, here's how to make a travel checklist that won't leave you disappointed at your destination.
Family Travel Checklist
First things should come first, and we know what comes first: Safety.
Especially if you're bringing along other people whose health and wellness you're responsible for — i.e., children, and in some cases, spouses — it's essential to make sure you've got any medications or other special needs items those people require. For instance, if one of your travel companions has diabetes, you'll need to add insulin and glucose testing equipment to your checklist, as well as any other medications she uses to manage it; if a family member has specific medical equipment or dietary needs, be sure to factor these in when you're packing up.
And if you're traveling with pets, don't forget fido! You'll want to make sure to include all of your furry friend's needs on your checklist, as well, whether you're traveling with a cat, dog, or something more exotic (a traveling goat, perhaps? We've seen weirder!). That means you'll need to add pet food, pet bowls, toys, and perhaps a pet bed to your checklist to accommodate your animal's needs.
Last Minute Travel Checklist
If you like the idea of taking a last-minute weekend trip as described above, it's a good idea to create a travel goodie bag ahead of time so you won't have to scramble to get packed. But what do you put in a ready-made travel kit?
Basically, your kit will contain essentials you'll always need, but don't necessarily want to have to pack each time. For instance, personal hygiene items, like soap, shampoo, and a toothbrush are great to travel kit essentials — they don't go bad, and you won't have to worry about packing up your own when you're ready to hit the road in a hurry. Just grab your bag and be on your way.
You can also include fun stuff in a travel goodie bag, whether it's for adults or for children. For instance, maybe you can keep your favorite deck of cards or a package of your favorite candies in your bag, so you know you'll be ready for just that much more indulgence on any given vacation. And in a kid's bag, you might include favorite toys or a movie they've been meaning to watch.
Vacation Travel Packing List
Although you'll need to customize your list depending on the factors we've discussed above, there are some great, free RV travel checklists available from a variety of online resources. These can ensure you'll cover the bare basics of what you and your family will need on the road.
We've gathered a few of the most helpful free checklists from around the web to help you figure out which are the most essential things to pack for a road trip, or any time you're traveling:
Good Sam Club has a whole database of checklists for everything from RV essentials to first aid
Go RVing Canada's list is extensive and comprehensive
This San Diego KOA's list includes some great ideas to help keep the kids occupied
RV Camping Checklist has an interactive list that goes down into the nitty gritty, even including specific food items
Here's our pared-down, essential RV camping travel packing list — but before you leave, make sure to go over the extended travel checklist you'll create on your own.
Health and Safety
medicines and other special needs items (see above)
first aid kit
emergency tools and equipment — see our handy guide for what to keep on board
extra potable water
sunscreen of SPF 30 or greater
appropriate clothing for your destination and planned activities
important documentation, including passports if crossing borders
cell phone or other safety communication device (such as a satellite tracker if you're going off-grid)
RV House Stuff
cookware such as pots, pans, spoons and

utensils

dishware such as plates, bowls, forks, knives and spoons
glasses, cups, and mugs
food staples (can also be purchased at your destination if you don't want to travel with the fridge on)
coffee
bedclothes and linens including sheets, blankets, pillows, and pillow cases
towels — bath, face, hand, and beach
Personal Items
toiletries and hygiene needs such as shampoo, conditioner, soap, face wash, body and hand lotion, and sanitary items for women
toothbrush, toothpaste, and mouthwash
eye and ear care, such as contact lenses and ear plugs
clothing — if you're going somewhere chilly or damp, remember to avoid cotton and dress in layers!
appropriate shoes for your destination and planned activities
entertainment items such as books, games, toys, and music
personal

electronic

devices (cell phones, laptops) and chargers
Obviously, this list is just the tip of the iceberg, and your list will be influenced by how much you're willing to "rough it" and how long your trip will be.
For instance, if you're taking a quick weekend to a local state park, you might be able to get away without bringing along your favorite Russian novel — or even your laptop. (Imagine that!)
Finally, ensure you have enough goods on board to supply everyone coming along for the trip. That means that, ideally, each person should have his or her own checklist, so as to avoid any obvious oversights.
Custom Travel Checklist
It's always the best idea to create your own travel packing list from scratch, using your existing knowledge about your personal travel style. It's easy to create a template in Google Sheets or an Excel spreadsheet, and you can also utilize apps like RV Checklist, which will help you customize and keep not just your packing list, but also everything else you need to remember to make your trip go smoothly, in one place.
Here's to getting organized — so you can get away! Happy weekending.