Travel Inspiration
October 21st, 2019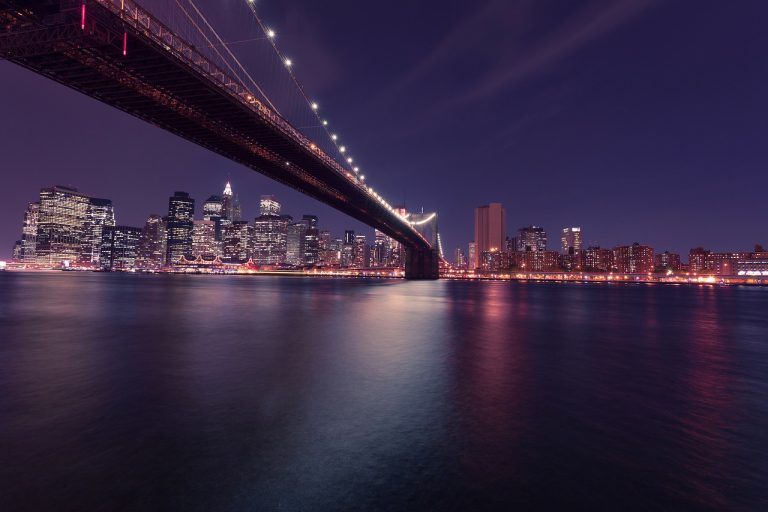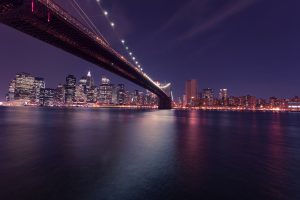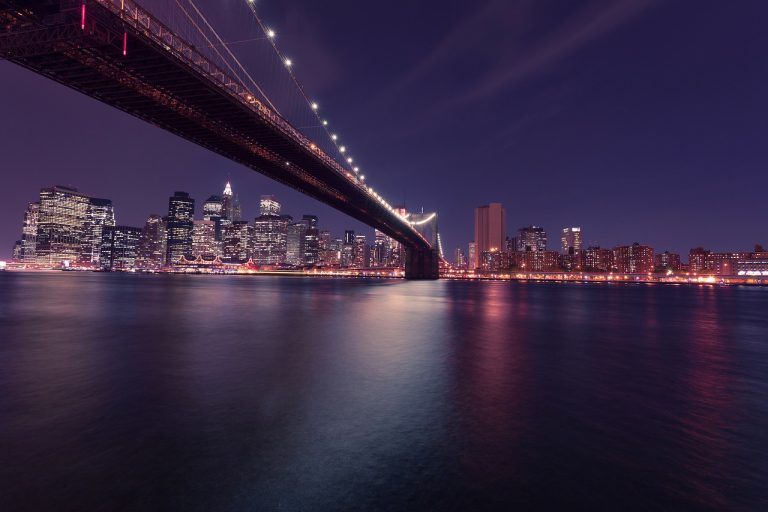 When you read a list of top RV destinations, chances are you have certain types of spots in mind. Wildernesses, national parks, and other outdoor areas frequently sound their clarion calls to those who travel by motorhome and travel trailer.
But as it turns out, some of the best places to go RV camping are also the most popular, period. We're talking about major U.S. destinations that people usually fly into… and pay an arm and a leg for a hotel room in, as well.
The best thing about RVing is the flexibility and comfort it offers. When you're traveling in your own bungalow on wheels, you don't have to worry about shelling out crazy money for a hotel room, not to mention unpacking and repacking all your stuff every time you move. Instead, you can just move your goodies into your rig, put the key in the ignition, and take to the road to discover the super hot, must-see spots everyone else is battling the TSA line to explore.
And as it turns out, although all of the national parks have their charms, certain ones are even better for RVers: offering lush on-site accommodations open year-round, giving you front-row seats to all the action.
So without further ado, here are some of the best places to go RVing you might not have considered putting on your RV travel bucket list.
Best Places to Go RVing
Not all the best RV vacation spots are the ones you might first imagine. Here are a few we swear by — even when people give us a funny look!
1. New York City, New York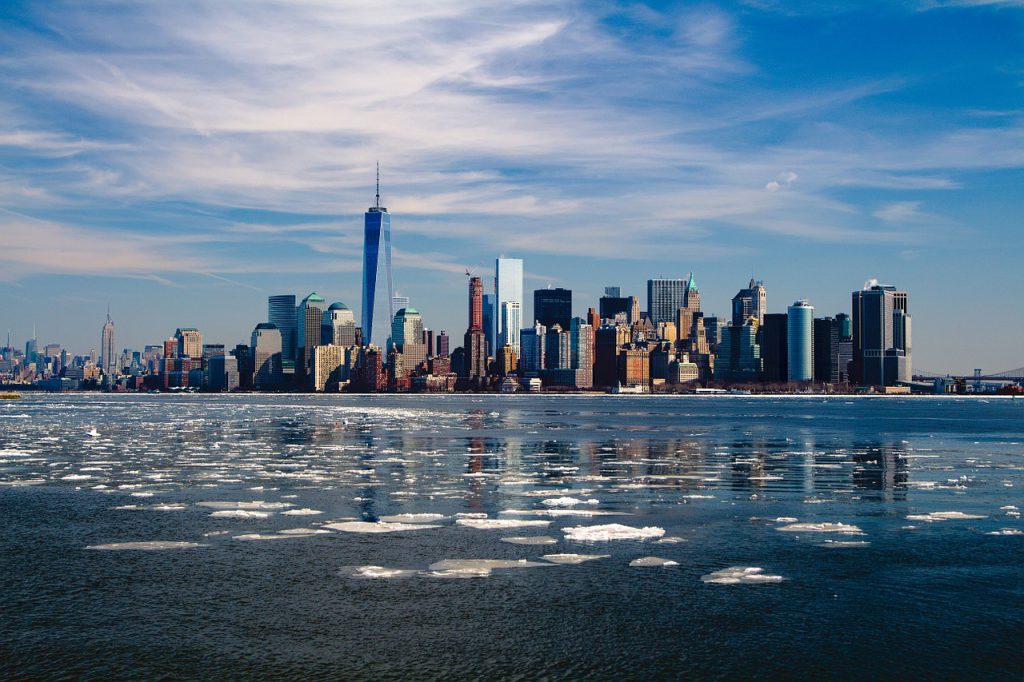 As high as New York City might be on your travel bucket list, it might not appear on your RV camping travel bucket list at all — and understandably. Even parking a car in the city costs hundreds of dollars, let alone a travel trailer or motorhome.
But there actually are workable camping options in the Big Apple — or at least a stone's throw away. You can stay across the water in Jersey City at Liberty Harbor RV Park for just over $100 per night. (Try finding that kind of price for ANY New York hotel room!)
Along with giving you the flexibility of traveling in your mobile bungalow, RVing in New York also gives you a great place to take respite once you're done with the bright lights and traffic. Just take the train or ferry across the river and find yourself in your comfy, cozy rig with a once-in-a-lifetime view, all for the price of staying in a much cheaper destination.
Click here to see RVshare rentals near New York City, New York.
2. Las Vegas, Nevada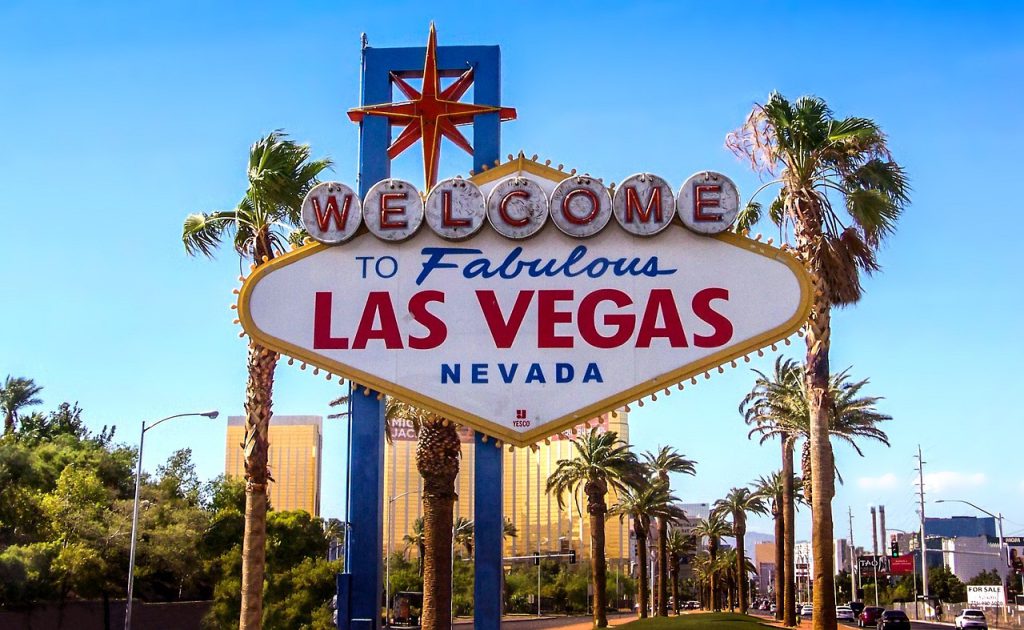 Looking for the kind of bright lights that are going to set your soul on fire — or maybe just the opportunity to win it big? There's no place like Las Vegas… and if staying on the strip sounds a little overstimulating, you'll be happy to know it's a prime location for RV campers.
Don't get us wrong, the downtown area is going to be a zoo… though you can find RV camping accommodations surprisingly close to the heart of it all. But if you'd prefer a slightly more balanced Las Vegas experience, don't forget that you're just minutes away from some of the most dramatic outdoor landscapes in the country including many of the southwest's most prized climbing and hiking destinations. Try Red Rock Canyon National Conservation or head out to Lake Mead for all sorts of not-so-urban adventure opportunities — and dazzling night skies that'll give those Vegas lights a run for their money.
Click here to see RVshare rentals near Las Vegas, Nevada.
Best National Parks for RV Camping
The national parks are uber popular, and it's no wonder why. These unique landscapes are so breathtaking, they've been specifically set aside for posterity.
Honestly, we don't think you can go wrong with a visit to any NPS property… but a few of them are simply built for RV travel.
3. Grand Canyon National Park, Arizona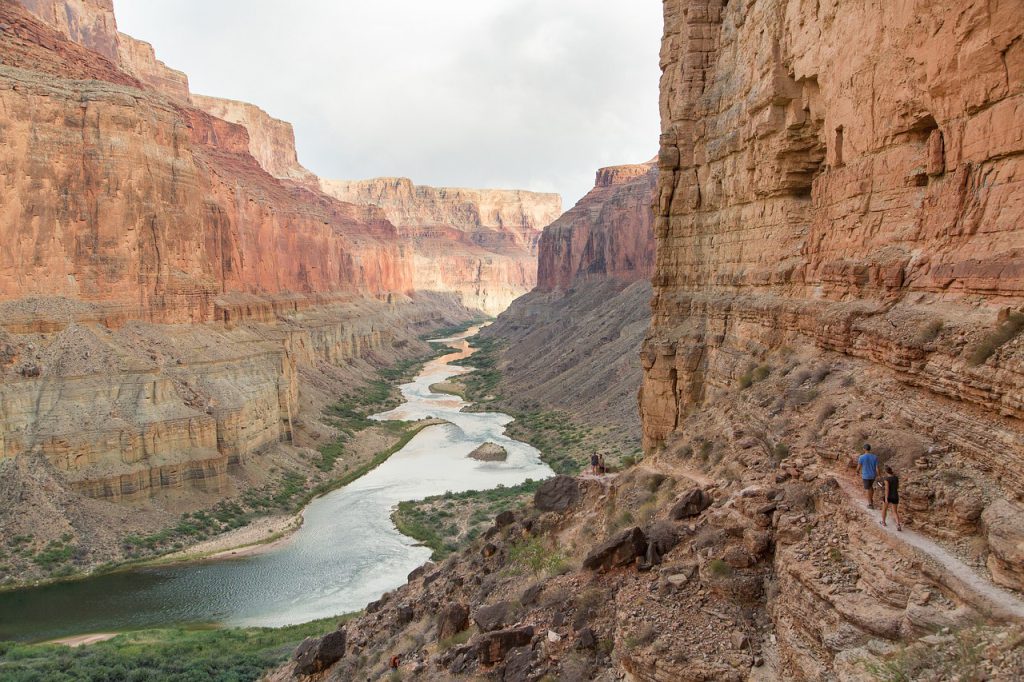 The Grand Canyon is a classic destination for a lot of great reasons. But for those traveling by motorhome or travel trailer, it's even better: there's an on-site campground complete with full hookups, and it's open all year round.
Although many consider the Grand Canyon the ultimate summer vacation getaway, we think it's one of the best national parks for RV camping in the fall and even the winter. After all, those triple-digit summer temperatures don't exactly make for the most comfortable hiking experience, and all those large groups with their big families full of kids home for summer break make it downright difficult to get a good photo. (Plus, if you've yet to see red rock outlined in snow, you really haven't experienced the southwest.)
Psst — check out our comprehensive guide to the Grand Canyon — and our guides to all the other national parks, as well!
Click here to see RVshare rentals near Grand Canyon National Park in Arizona.
4. Olympic National Park, Washington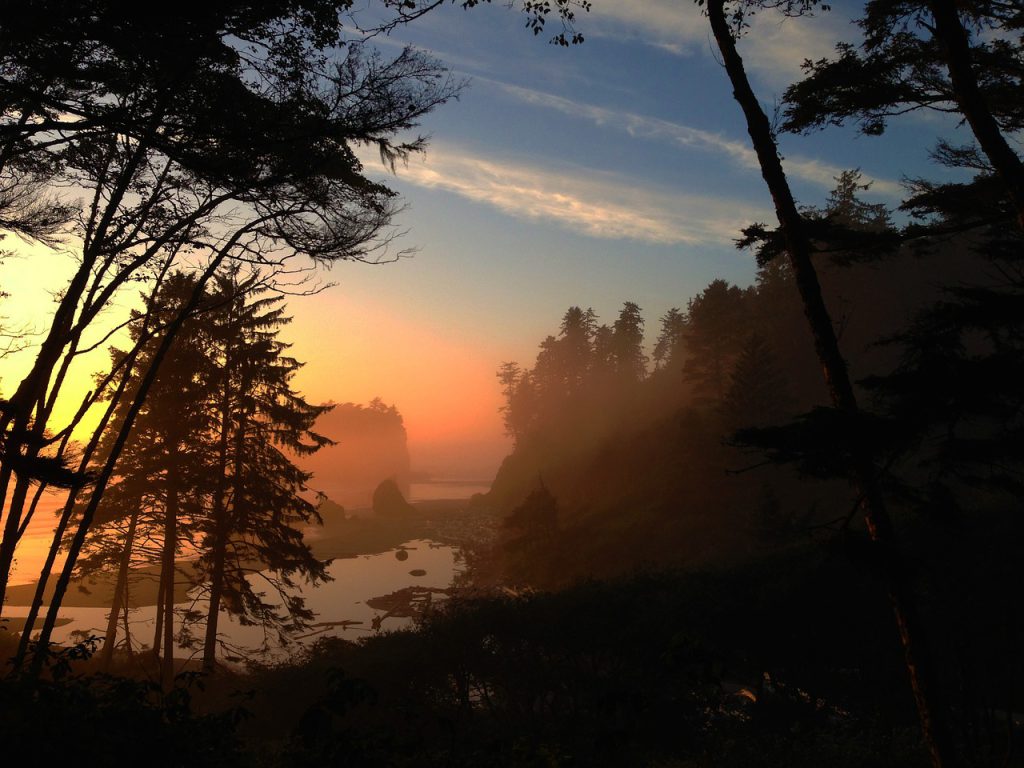 Given its proximity to the major metropole that is Seattle, it's kind of insane that Olympic National Park is one of the least-visited in the register. It's little more than a ferry ride away from town… though it does take a bit of driving to see any appreciable percentage of this massive landscape!
That said, it's well worth the money you'll pour into your gas tank to do so. Olympic National Park is one of those places where you can be on a snow-capped mountain at morning only to sunset by a sandy beach, and even pass through a temperate rainforest on the way down if you like. And the nearby communities are just as charming as you can imagine, bursting with independent bookstores, small cinemas, and, of course, coffee shops (it is the Seattle area, after all). And promise not to spread the secret, but all that rain they get on the mainland? Well, yeah, it's drizzly sometime, but a lot of the Olympic Peninsula is actually in a rain shadow, leading to unseasonably temperate and dry climes year-round. No wonder Washington is considered one of the best states for full-time RVers!
Click here to see RVshare rentals in Olympic National Park in Washington.
Most Popular RV Destinations
Here's one more of the most popular RV destinations that are also simply the most popular destinations, period!
5. Orlando, Florida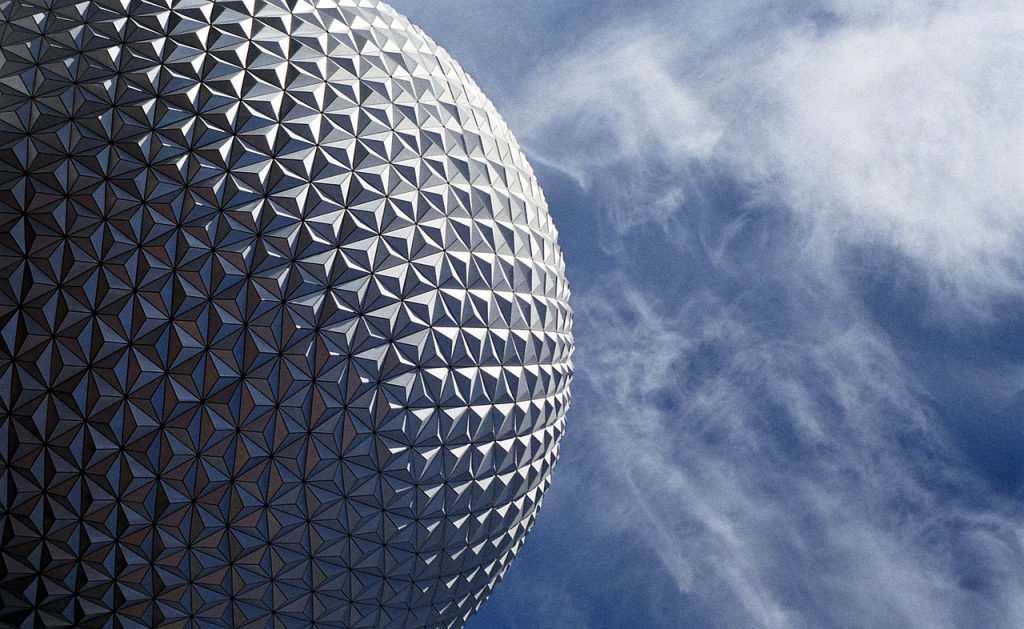 Even if you don't have kids, it's hard to argue against a trip to Disney World. The park is well known for its adult-friendly features and events, including the Epcot International Wine & Food Festival, which is going on through the end of November.
What's more, the House of Mouse is easily one of the best places to visit in an RV, thanks in no small part to its on-site campground, the Fort Wilderness Resort. These generous sites include full hookups, concrete pull-through pads, and a whole heap of stuff to do without ever leaving the property… although of course, you'll likely want to, given that Epcot and the Magic Kingdom are both just a short ferry ride or monorail venture away.
Even if you're not into Disney, there's plenty to see in this central Florida city, whether you're into museums, music, nightlife, food, or a mixture of all of the above. You've also got great proximity to the rivers and springs that characterize the center of this sea-level state: perfect places for a leisurely float, a fishing trip, or just to kick back with a cold one.
Click here to see RVshare rentals near Orlando, Florida.
Looking for even more of the best places to travel in an RV — and more hints, tips, and tricks on how to make the trip as smoothly and cost-effectively as possible?
Well, as far as the easiest way to go about it, you probably know what we're going to say: renting on the peer-to-peer RV rental marketplace through RVshare is one of the best ways to save money while still traveling in a well-maintained, reliable vehicle, full of unique touches and character!
But if you're still hunting for your next destination, don't worry; we've got you covered on that front, too. Here are a few more RVshare blog posts to drool over while you're brainstorming:
Happy camping — no matter where the road may lead!
This post may contain affiliate links.