Travel Inspiration
Last updated on June 16th, 2022. Originally published on July 3rd, 2021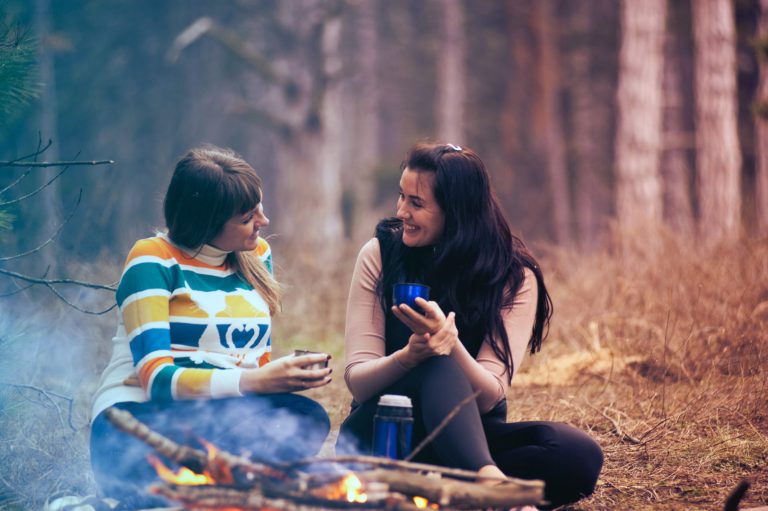 Camping can be a wonderful way to get out into nature, relax, meet new people, and generally hit the reset button on a busy life. There's nothing quite like taking to the open road in an RV or travel trailer for some time camping to soothe a stressed-out soul.
Top LGBTQ+ Campgrounds in the U.S.
There are LGTBQ+friendly campgrounds throughout the country that can connect travelers and offer a place to reconnect with nature. Whether you're interested in meeting new people at organized social events at camp, or you want to spend some time in solitude, there's sure to be a campground that suits your needs!
Along with these top US LGBTQ+ campgrounds, there is a great wilderness program for LGBTQ adults, teens, and families that is worth checking out. The Venture Out Project organizes hikes and camping trips around the country, and has discussions around the campfire on topics like parenting and queerness. They provide all the gear participants need and their goal is to help families and communities come together, meet, and have real conversations without the distraction of cell phones and technology.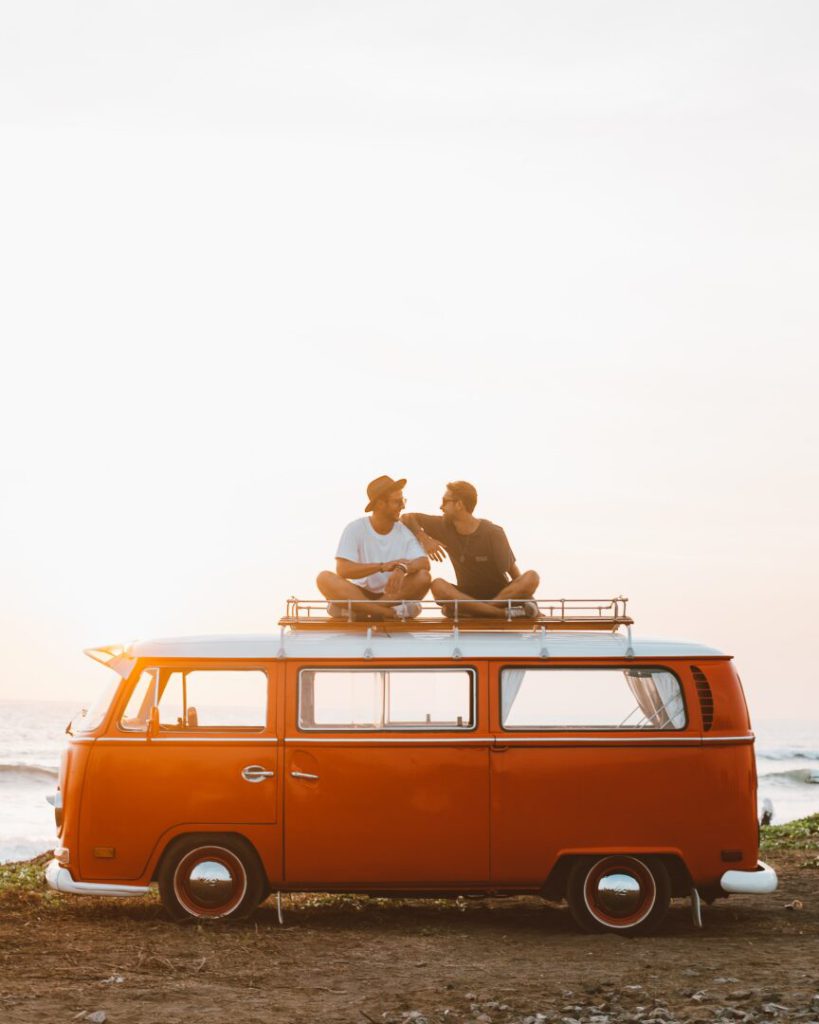 LGBTQ+ Campgrounds in the West
Camping in the Western United States can be a wonderful, year-round option in many places. The Pacific Northwest has wonderful summer weather after the rainy season, and the desert regions of California, Arizona, and New Mexico are pleasant in winter when much of the country is freezing. The scenery throughout the west is breathtaking as well, from desert landscapes in shades of red, blue, and purple to the rising peaks of Mt. Rainier or Half Dome to the coast of the Pacific Ocean. Whether you prefer verdant green meadows or sandy beaches, you can find a place to camp and appreciate nature in the west.
As a general rule, KOAs are wonderful campgrounds for families and most have full RV hookups, along with cabins and tent sites. They usually also have a pool and playground. However, Ventura Ranch takes family activities to a whole 'nother level.
This KOA features a 1,400-foot zip line, and a ropes course for the adventurous. They also have a large jumping pillow, arts and crafts, a rock-climbing tower, gem mining, and the Bigfoot Watering Hole. The Ventura Ranch KOA World Labyrinth is a wonderful spot to decompress and meditate, and the Topatopa Mountains surround guests making this a beautiful retreat. Guests can stay in cabins, teepees, or glamping tents, or you can bring your RV or tent along.
This resort in California's Russian River Wine Country, about ninety minutes north of San Francisco, has cabins or scout tents for a glamping experience. Mature redwood trees tower over guests at this year-round resort, and although there is WiFi the cabins do not have TVs in an effort to encourage guests to get offline for their stay.
The resort is open to straight and LGBTQ+ guests, and the nearby town of Guerneville is a popular spot for the area's gay nightlife.
Copper Cactus Ranch is an all-male, clothing-optional retreat for gay, bi, and straight men who are 21 or older. The ranch is one hour east of Phoenix, in a valley tucked in to the Superstition Mountains, and has bed and breakfast accommodations along with camping options. This gay campground has a hot tub and pool, a community fire pit, a BYOB saloon, karaoke, a restaurant, and 40 acres of trails. Dogs are allowed if they are on a leash.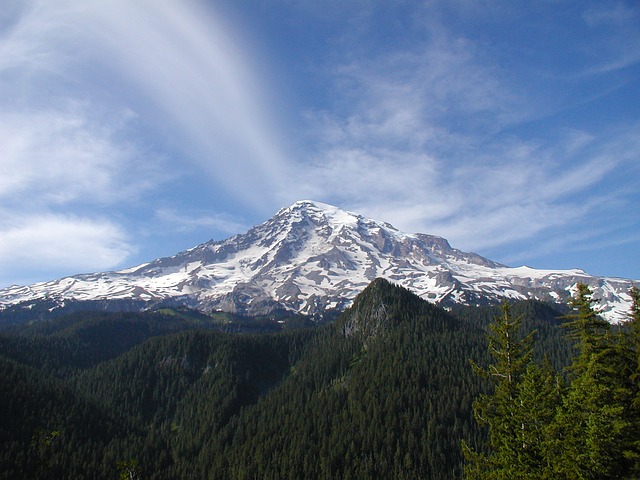 Triangle Recreation Camp was established in 1975, and is a premier campground "that is Gay, Lesbian, Bisexual, Transgender, and Queer owned and operated" in the Pacific Northwest. The camp is open from mid-April to October and offers tent or RV camping, along with a day-use pass. The camp is in the foothills of the Cascade Mountains and is 21 miles east of Granite Falls.
TRC has 80 acres to hike and experience nature, although trails can take you off camp land and into the surrounding forest. It is for campers 21 and older, and is clothing optional.
This LGBTQ+ friendly RV park is near a sacred mesa and guests can explore El Morro National Monument or the El Malpais Lava Tubes, or go rock-climbing, mountain biking, hiking, caving, and more. There are also shops, galleries, a sculpture garden, a labyrinth, and a Spiritual Healing Center within walking distance. Guests can stay in cabins or at RV or tent sites.
This family-friendly RV park ranks highly on the Rainbow RV Camping Club website, which is North America's largest gay and lesbian RV camping club. Woodland RV Park is in Colorado Springs, with gorgeous views of Pikes Peak. Families can easily explore Colorado Springs attractions like Garden of the Gods or the Cheyenne Mountain Zoo, or head to Florissant Fossil Beds to learn more about what Colorado was like long, long ago.
LGBTQ+ Campgrounds in the Midwest
The Midwest has plenty of creeks, lakes, and other outdoor areas for fishing, swimming, and camping! Here are a few of the best campgrounds for the LGBTQ+ community in the region.
This campground is for men 21 years and older. It's clothing-optional and guests can hike, swim, fish, or relax in the hot tub. There are also float trips on the river, canoeing, and other boating options. The camp has a full-service cafe.
The campground offers dorm-style rooms and sites for tents or RVs with full hookups available.
This resort in the thumb of Michigan is an adults-only, women-only camp that is female owned and operated, and where guests can hike, swim, golf, boat, fish, and try other water sports. There are Friday night campfires and special planned events on weekends. The camp is also close to many quaint small towns, wineries, and other fun places to visit.
Campers can tent camp, bring an RV or trailer, or rent one of the cabins on-site for their stay.
This small, adults-only campground in Coggon, Iowa prides itself on being inclusive and welcoming to everyone. The campground features RV sites, tent sites, and small and large cabins for guests, and there are various themed weekends for guests (some of those weekends are "men only" so be sure to check before you plan your trip.) The Big Gay Campout at the end of August is open to everyone.
SuBAMUH is a women-centered, LGBTQ-focused land trust with campgrounds, off-the-grid cabins, and RV camping (with electric hookups only). The campground is open to LGBTQ+ people and allies, and there is hiking and swimming on the property. SuBAMUH also hosts workshops focusing on feminist and ecological issues, along with special events for women, LGBTQ+ people, and allies.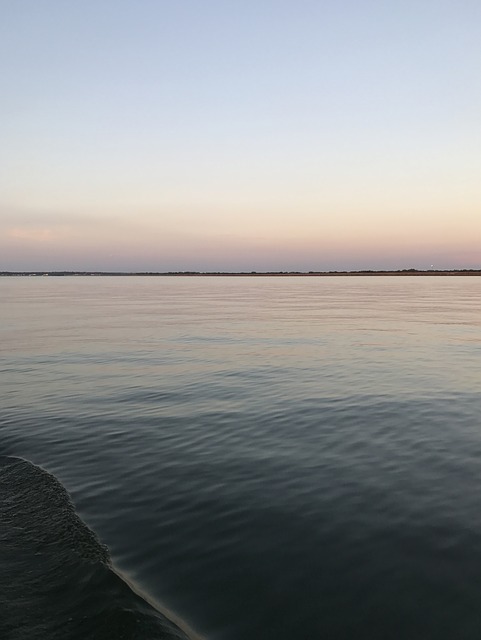 LGBTQ+ Campgrounds in the South
This Galveston Island RV campground is also highly rated on the Rainbow RV Camping Club site. It's family-friendly, close to the beach, and provides beautiful views of Galveston Bay and the Gulf of Mexico. There are over 100 pull-through sites with full hookups, two pools, an indoor hot tub, and a miniature golf course.
The Sawmill Camping Resort calls itself the "premier gay and lesbian community in the Southeast." The camp is open to those 21 and older, and is a membership club. Guests can relax in the heated clothing-optional pool, walk around Ricki Lake, or explore everything from zip lining to antiquing in the nearby towns. On-site, visitors can check out Woody's Nightclub, hang out at the Cigar Bar, or take in a show on the Main Stage.
Thanks to Florida's incredible weather, the resort is open year-round. Choose from RV sites, tent campsites, or fully furnished cabins.
This is a family-friendly, LGBTQ+ friendly campground in the foothills of the Blue Ridge Mountains. Campsites are within walking distance of the river and the campground rents tubes for floating for just $5 per person.
There are RV and tent sites available at this campground, and the RV sites have full hookups.
The Starlight Trailer Lodge has RV campsites with full hookups, cabins for rent, and tiny homes for sale. The campground is owned by Perry and Clay and caters to the LGBTQ+ community. Guests can relax by the fire at the lodge, swim in the pool, or enjoy the nearby river. The campground does allow children and many guests have children and grandchildren, but it is tailored mainly for adults.
LGBTQ+ Campgrounds in the East
The East Coast has its own share of amazing scenery and activities. The rocky coast, leafy drives, and history of the area mean that everyone will find something to interest them!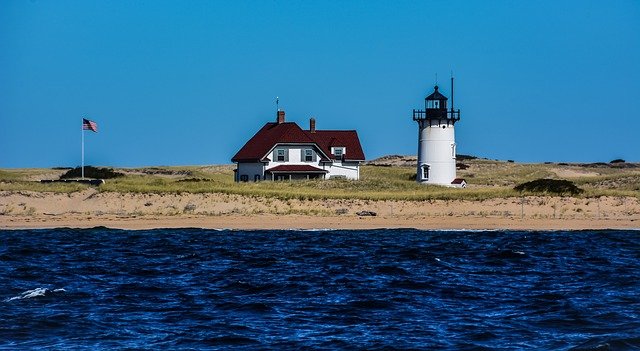 This Cape Cod campground near Provincetown is family-friendly and LGBTQ+ friendly. Visitors can camp along the coast at either tent or RV campsites, and can spend the day on the shore, take a dune buggy ride, go whale watching, or head into town to see the arts district and do some shopping.
This is the oldest continuously-operated LGBT campground in the country and has been in operation since 1980. Guests can enjoy two ponds, a pool and hot tub, a nightclub, and evening campfires. There are tent and RV sites available for campers. The campground is clothing-option and for guests 21 and up.
This LGBT-friendly campground is nestled in a white pine forest where campers can go hiking, mountain biking and enjoy family-friendly activities like the group campfire at night. There are lots of breweries nearby, along with other places to visit on your trip. Also, this is an excellent place to stay in fall and watch the changing colors of the leaves.
The campground features full hookups for RVs, plus tent sites.
Whether you're looking for a West Coast desert campground, or a campground among the greenery of the eastern states, you're sure to find somewhere LGBTQ+ friendly to travel in an RV! If you need to rent an RV for your trip, check out RVshare to find the perfect rental for you!