Amusement Parks
January 21st, 2022
It may be America's final frontier, but make no mistake about it: Alaska has some excellent amusement parks to keep you occupied, whether you're a resident or a visitor looking for things to do between intense bouts of Mother Nature. Here they are:
1. H2Oasis Indoor Waterpark
2. Mukluk Land
3. Pioneer Park
Alaska Amusement Parks
Here are all the details you need to fully enjoy a day (or three) at the best Alaskan amusement parks.
1. H2Oasis Indoor Waterpark – Anchorage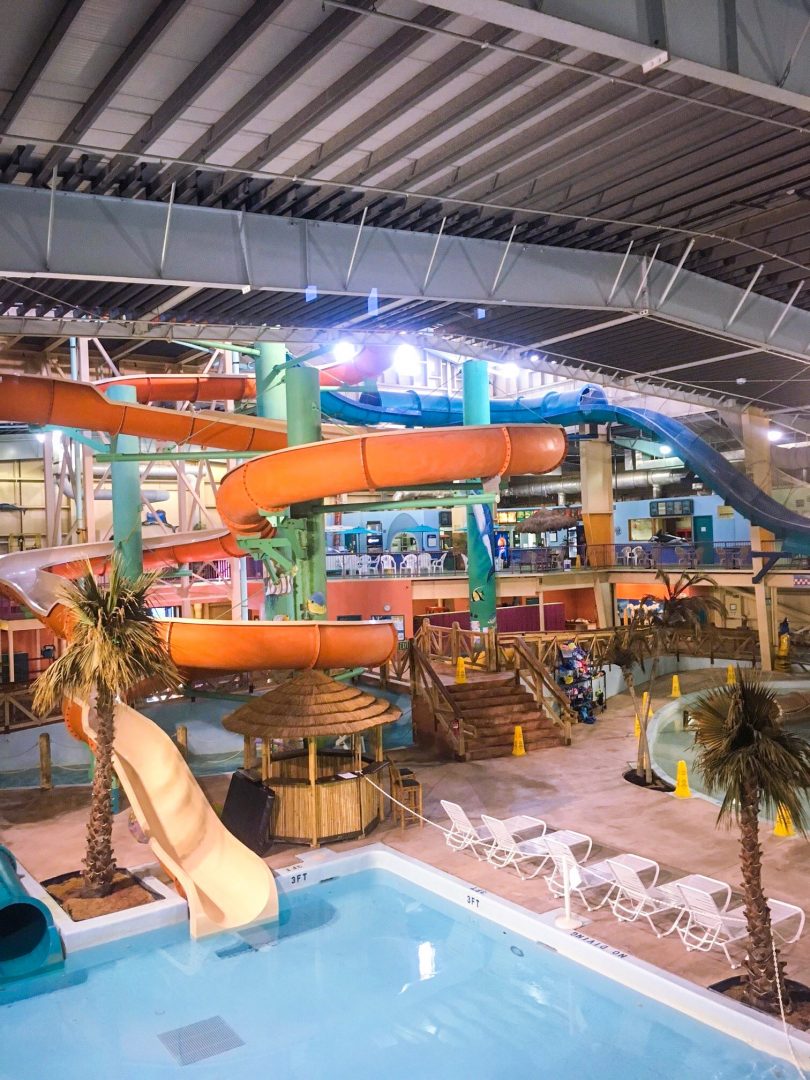 If you're looking for a tropical island getaway that doesn't require an extensive flightpath out of Alaska, Anchorage's H2OAsis Indoor Waterpark is likely your best bet. Comprised of a 56,000 square foot facility in Alaska's largest city by population, this is the fifth-largest waterpark in the United States and has plenty of different attractions to offer the entire family. Whether you're whisking your way down a thrilling flume ride or languidly floating on the lazy river, this indoor water oasis will have you feeling miles away from winter's grasp. They also offer weekly activities to get the family moving year round, including Toddler Time, a River Walk event, and Water Aerobics!
RV Camping Near H2Oasis Indoor Waterpark
Anchorage is an incredible place to play and stay, whether you're planning a trip to the waterpark or not (though we suggest you do!). We've gathered a list of the top 10 RV parks and campgrounds in Anchorage, but here are a few to choose from without needing to click through:
Anchorage Ship Creek RV Park is an excellent option that's right in town, within walking distance of many Anchorage attractions. There's also an on-bike rental service available so you can peddle yourself to places further afield.
Golden Nugget RV Park is our go-to option for campers traveling with big rigs, but can accommodate those in smaller RVs too — especially since they offer free, hot showers. Live entertainment is regularly offered on-site, too!
Finally, if you're looking for a low-cost option on public land, the Russian River Campground is an excellent one to consider. Backing up to hiking trails and other natural areas, this is the place to go if you're hoping to wake up in the middle of the night to see bears or moose by your site.
Don't forget to check out these excellent RVshare rentals available near Anchorage!
Planning Your Trip to H2Oasis Indoor Waterpark
If you're planning to head to H2Oasis Indoor Waterpark more than once this year, you might consider upgrading to the Annual Pass Membership, which will make it more economical to come back for some wet-and-wild indoor fun several times over the seasons. Additionally, keep in mind that this amusement park offers birthday parties and group rates — just be sure that you call ahead to verify availability!
2. Mukluk Land – Tok
Tucked into the tiny town of Tok, which you might drive through en route to Fairbanks, Mukluk Land offers a unique and compelling combination of education and entertainment. Visitors can learn more about Alaskan history thanks to the park's many interpretive signs and museum exhibits, but also enjoy the simple fun of activities like throwing skeet-ball, jumping in a bouncy house, putting mini golf, playing tetherball, or batting away at a round of wack-a-mole — and more.
Open seasonally during Alaska's gorgeous summers, and only in the afternoons when the sun is highest and hottest, Mukluk Land offers affordable entry rates: $5 for adults, and $2.50 for children 3-19. (Seniors get in for $4.50.) Next time you're traversing the Alaskan interior, be sure to stop over — it's truly a unique experience!
RV Camping Near Mukluk Land
While the town of Tok might be small, that doesn't mean it doesn't have some incredible options when it comes to RV camping! Here are some options to consider if you're hitting the Alaskan highway in your rig:
Psst — don't have an RV of your own? No problem! Check out some of these RVshare rentals in the Tok area.
Planning Your Trip to Mukluk Land
When it comes to the Alaskan interior, season matters — during the winter, most of this area is completely snowed over. That's why Mukluk Land is only open from June 1 to August 20. The season is short, but extremely sweet — so get yourself there!
3. Pioneer Park – Fairbanks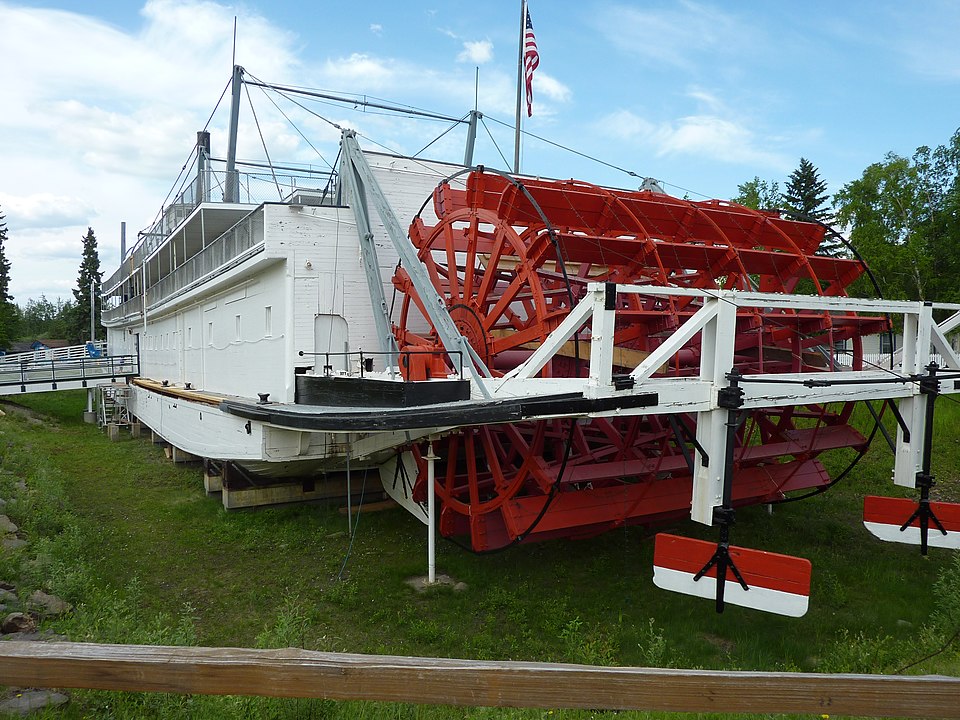 Less theme park than a massive, living, walk-through museum, Fairbanks' Pioneer Park allows visitors to take a stroll down memory lane… for memories they very likely weren't yet alive to make in the first place. A recapitulation of Alaskan life 100 years ago, Pioneer Park features original Fairbanks buildings that have been moved and rearranged, as well as reconstructed and restored buildings that give you the sense of walking down a Gold Rush street circa 1896.
Of course, there's no shortage of plain old fun, either: the park offers a carousel, a train that runs the perimeter of the property, and plenty of shopping and dining options to keep visitors entertained all the livelong day. There's also a three-hole disc golf course as well as opportunities for kayaking and canoeing. In short, you won't get bored!
RV Camping Near Pioneer Park
Fairbanks is such a unique city: situated deep in the heat of interior Alaska, it's the kind of place where you can wander down big city streets but also see the Northern Lights at night, depending on when you show up. We've gathered this list of the top 10 campgrounds in Fairbanks, but here are a few to get your brainstorming process going:
River's Edge Resort RV Park is, as its name implies, located right on the banks of the Chena River, making for a scenic stay. It's also close by to many Fairbanks attractions — the best of both worlds!
The Tanana Valley Campground and RV Park is a favorite among locals and visitors alike, offering extra amenities like fire pits, coin-operated laundry, and campground-wide internet access.
If you're looking for a public option, the Chena River State Recreation Site might be just the ticket: slower-paced and tucked into a wilderness area but still not far from town, the campground offers more than 60 sites that can accommodate vehicles, almost a dozen of which offer full hookups. (Other electric-only sites are available, as is on-site drinking water.)
Don't forget, too, that you could fly in and rent an RV in Fairbanks!
Planning Your Trip to Pioneer Park
Once again, when you're this deep into the heart of Alaska, the time of year you visit matters — a lot. Parts of Pioneer Park, and many of the campgrounds listed above, are only open during the relatively short summer season when long days make this part of the world not just accessible, but swathed in stunning sunshine. However, the historic parts of Pioneer Park remain open during the winter, and there's even a ceremonial tree lighting ceremony on the Saturday after Thanksgiving each year!
Even More Alaskan Fun
Looking for even more to do in Alaska? Check out these must-sees:
Enjoy your trip to America's final frontier, no matter what you end up doing there!