Waterfalls
November 4th, 2021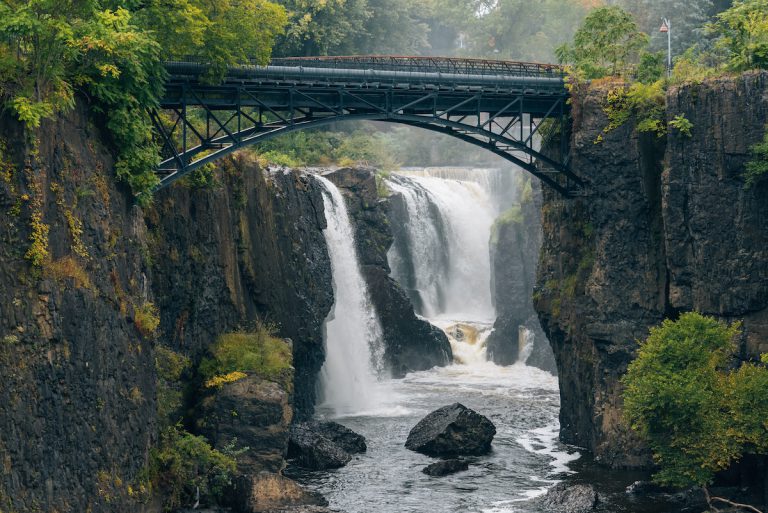 You probably think of oceanfront beaches or industrial towns when you picture New Jersey, but there are many beautiful waterfalls to explore in this state! The state parks and forests offer great hiking trails to woodland waterfalls that are just waiting to be discovered.
Waterfalls in New Jersey
1. Buttermilk Falls
2. Boonton Falls
3. Paterson Great Falls
4. Hemlock Falls
5. Chikahoki Falls
6. Tillman Ravine Falls
7. Greenbrook Falls
8. Dunnfield Creek Falls
9. Hacklebarney Falls
10. Ramapo Falls
Visiting Waterfalls in New Jersey
Here are 10 popular waterfalls to visit the next time you take an RV trip to New Jersey.
1. Buttermilk Falls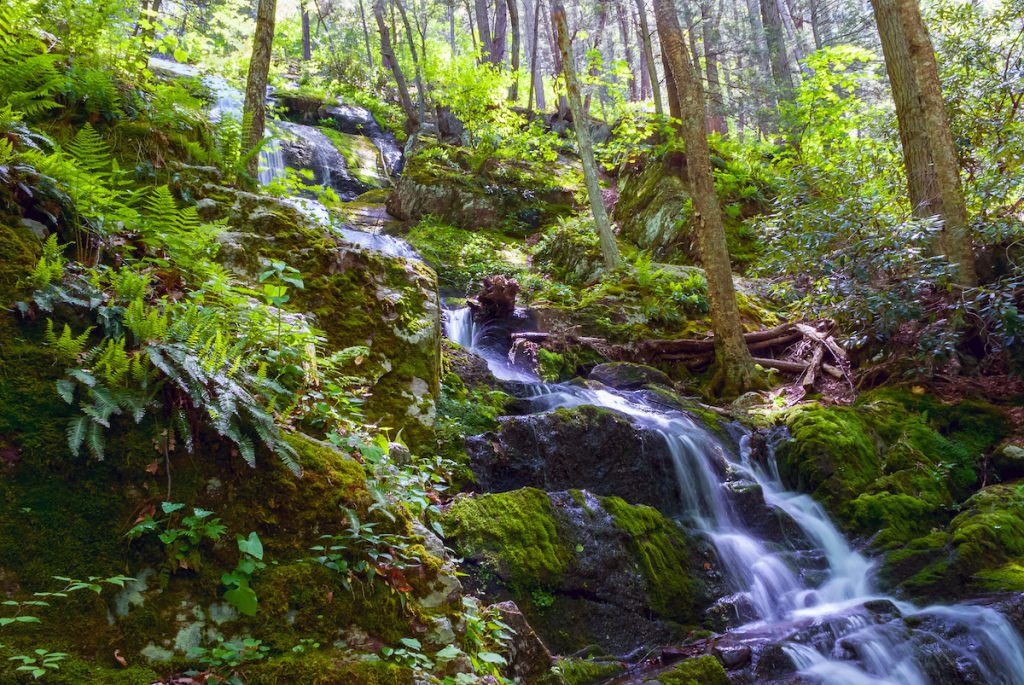 Buttermilk Falls is a beautiful waterfall located in the Delaware Water Gap National Recreation Area. It's the tallest waterfall in New Jersey and can be seen from several vantage points. It's even located right off the road so you don't need to hike if you don't want to. Head from the parking area up the stairs to the wooden observation deck to watch the water cascade down 90 feet of rocks. There's also a trailhead that starts from the top of the falls and connects to other trails in the area, including the Appalachian Trail.
Things to do near Buttermilk Falls: Hiking enthusiasts will probably want to spend the day exploring some of the local trails in the Delaware Water Gap National Recreation Area. If you're looking for another waterfall, number 6 on our list, Tillman Ravine Falls, are just a few miles down the road and make for an easy side stop.
2. Boonton Falls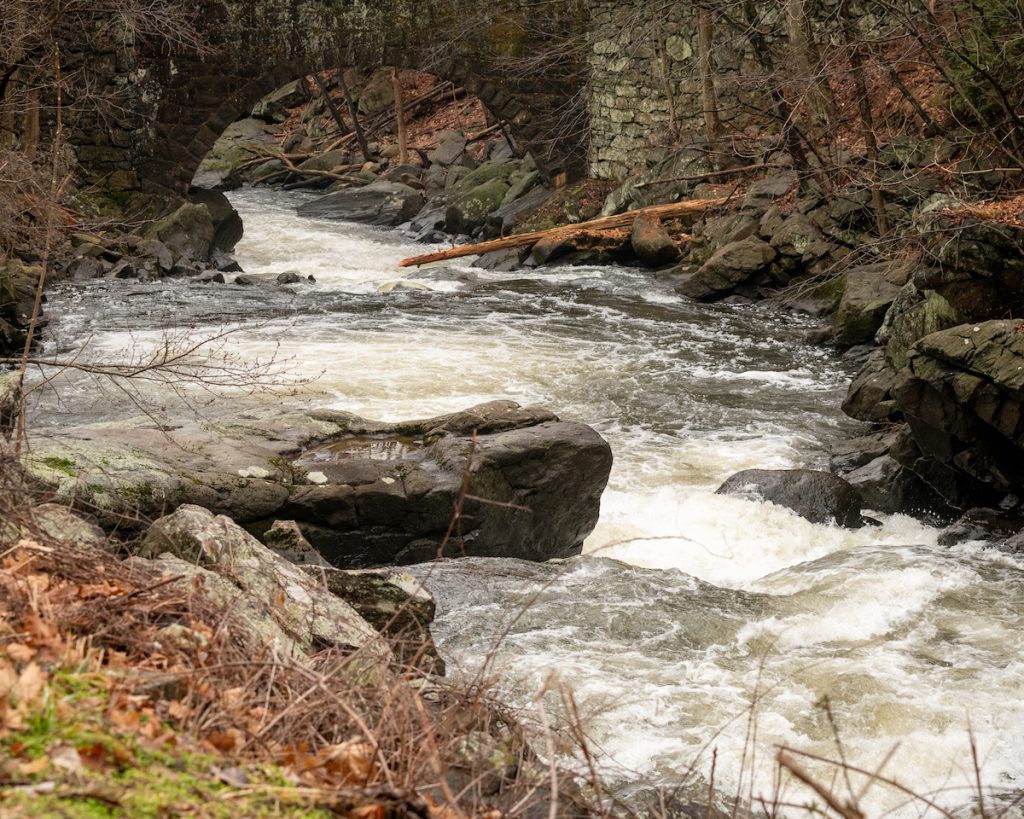 These lesser known falls are located right in the town of Boonton. Head to Grace Lord Park off Main Street and follow the trail through the woods. The path takes you along the Rockaway River past remnants of local history such as the remains of an old railroad bridge and turntable as you head to the waterfall. It's the perfect walk in a park and a great place to stop for the afternoon to enjoy the sounds of rushing water. If you're looking for the most impressive time to visit, the falls are at their strongest in the spring.
Things to do near Boonton Falls: If you're looking for some great local hiking, check out Great Piece Meadows, Farny State Park, and Great Swamp National Wildlife Refuge. And if you're looking to head into town, Newark is located 20 miles to the southeast. We've got a local's guide to the city to help you find the best things to do.
3. Paterson Great Falls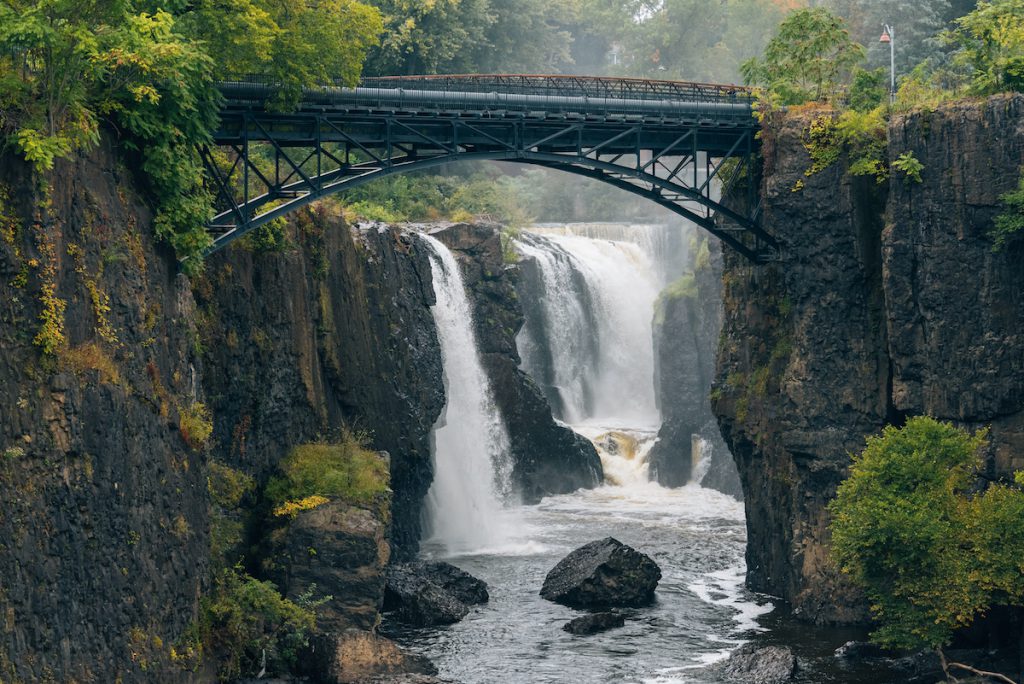 The Great Falls is an impressive 77-foot-tall waterfall along the Passaic River in Paterson, New Jersey. This 260-foot wide historic waterfall helped Paterson become the nation's first planned industrial city. Today you can view the waterfall from several points and stop by the visitor's center to learn about the waterfall's local history of manufacturing. The area is a National Historic Park and you can visit the NPS website to learn about activities and programs.
Things to do near Paterson Great Falls: This national historical park is located just 15 miles north of Newark. We have a local's guide if you need ideas of what to eat, do, and see. We also have you covered with local RV rentals. And if you're looking to spend the day in the Big Apple, you're only 20 miles from New York City.
4. Hemlock Falls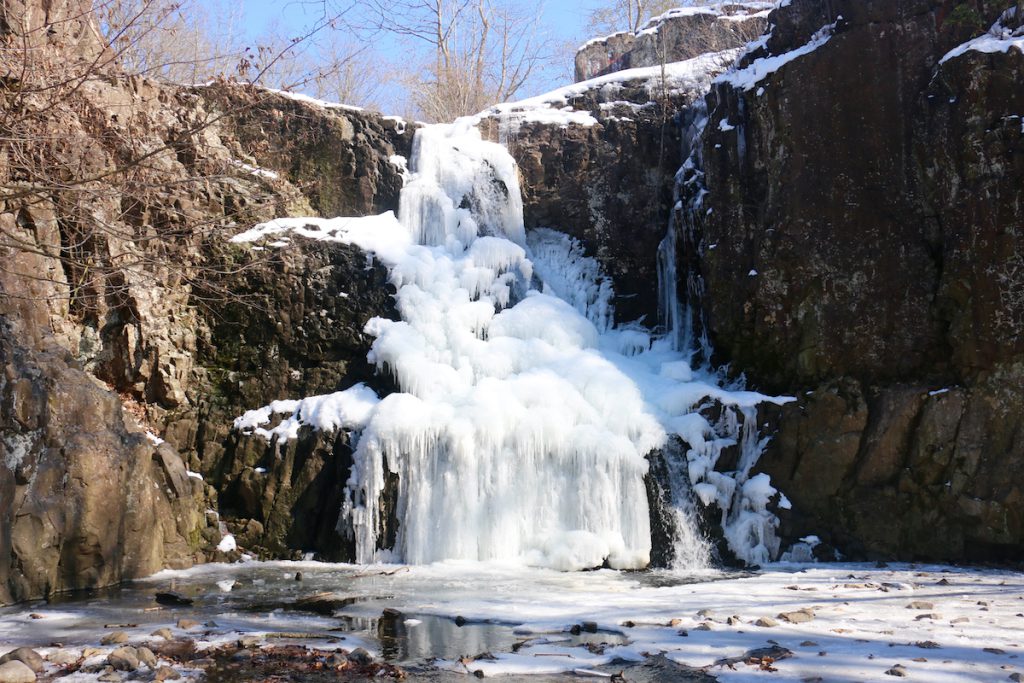 Hemlock Falls is located in South Mountain Reservation near Millburn, New Jersey. You'll have to hike to see it, but there are several great trails you can take to view the 25-foot-tall cascade. There's a shorter, 1.2 mile trail to the waterfall, or you can take the longer Hemlock Falls Loop trail to view another smaller waterfall in the park. This is a great hike to do in winter, as the water freezes into beautiful ice formations and the hike isn't too long.
Things to do near Hemlock Falls: Explore the rest of South Mountain Reserve! This 2,000 acre public park has plenty of hiking, a zoo, and a fishing pond. You're less than 10 miles from Newark, and it's easy to see several other waterfalls on our list like Paterson Great Falls and Boonton Falls.
5. Chikahoki Falls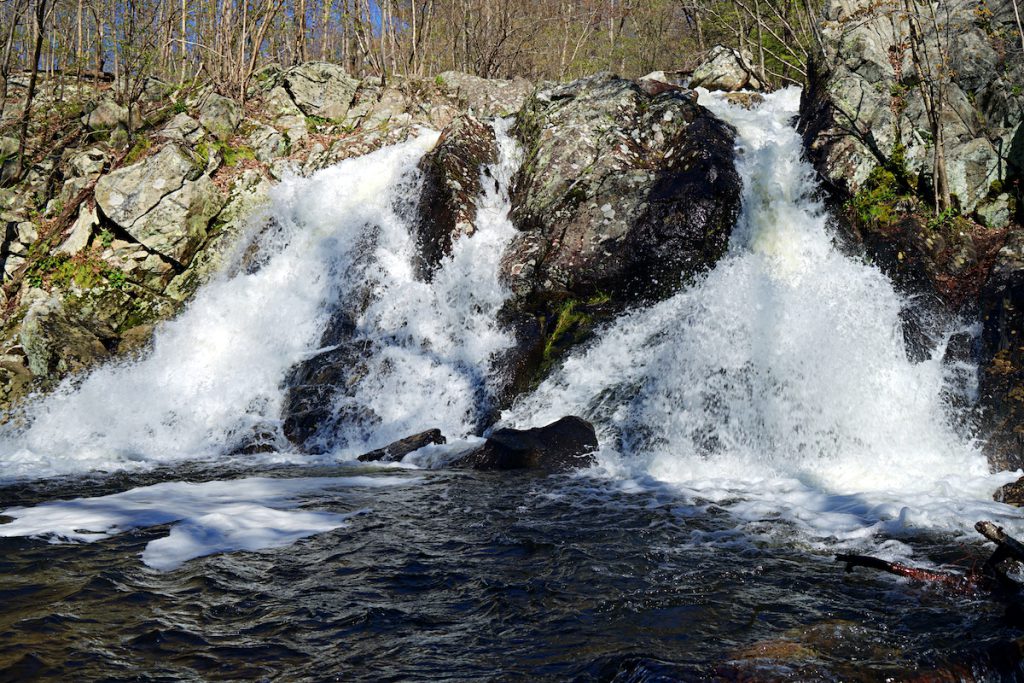 While some waterfalls in New Jersey are located right off the road, you'll have to hike to this beautiful waterfall. Chikahoki Falls is located in the Norvin Green Forest and provides visitors with a spectacular forest scene as a backdrop to the falls. The challenging trail loops takes you through the forest for about 4 miles, but you'll have beautiful views the entire way. While Chikahoki Falls isn't the largest waterfall out there, it's very pretty and the perfect place to stop and rest on your hike.
Things to do near Chikahoki Falls: Norvin Green State Forest has many great hiking trails, as well as boating and fishing opportunities. And don't miss hiking to Wyanokie Hi Point for sweeping views of the area.
6. Tillman Ravine Falls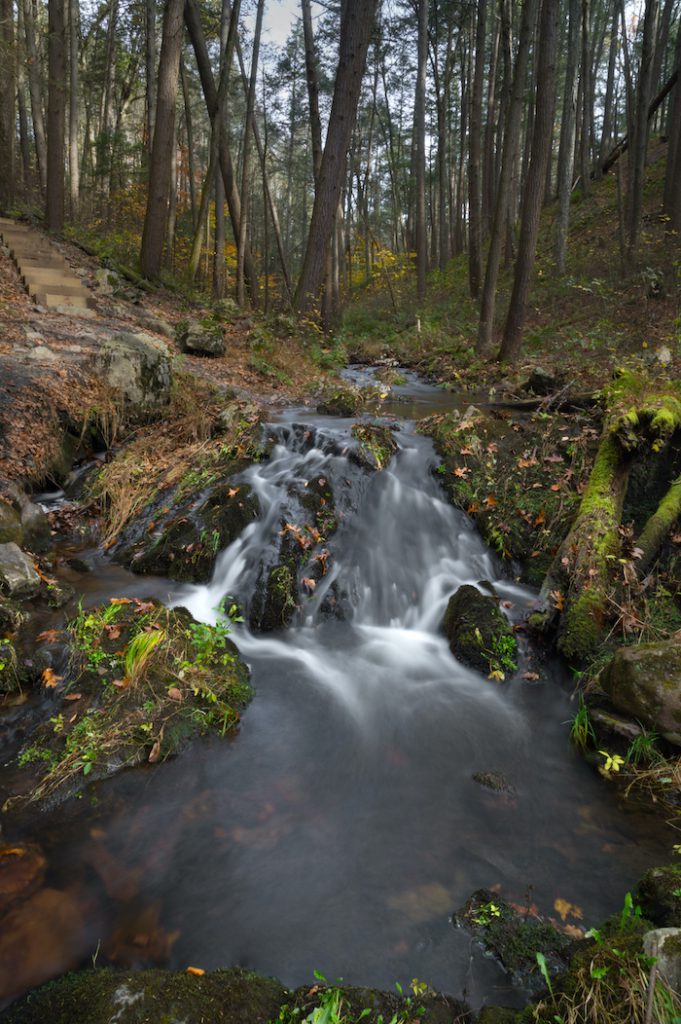 This small but beautiful waterfall is located in the Tillman Ravine in Stokes State Forest. Follow the forest trail through Tillman Ravine to this woodland waterfall. The trail meanders through the woods over wooden bridges and along the river. There's also a side trail to the historic Walpack Cemetery which dates back to the 1800s.
Things to do near Tillman Ravine Falls: Stokes State Forest is a beautiful place to explore in northwest New Jersey. You're also right near Buttermilk Falls, and another waterfall, Silver Spray Falls.
7. Greenbrook Falls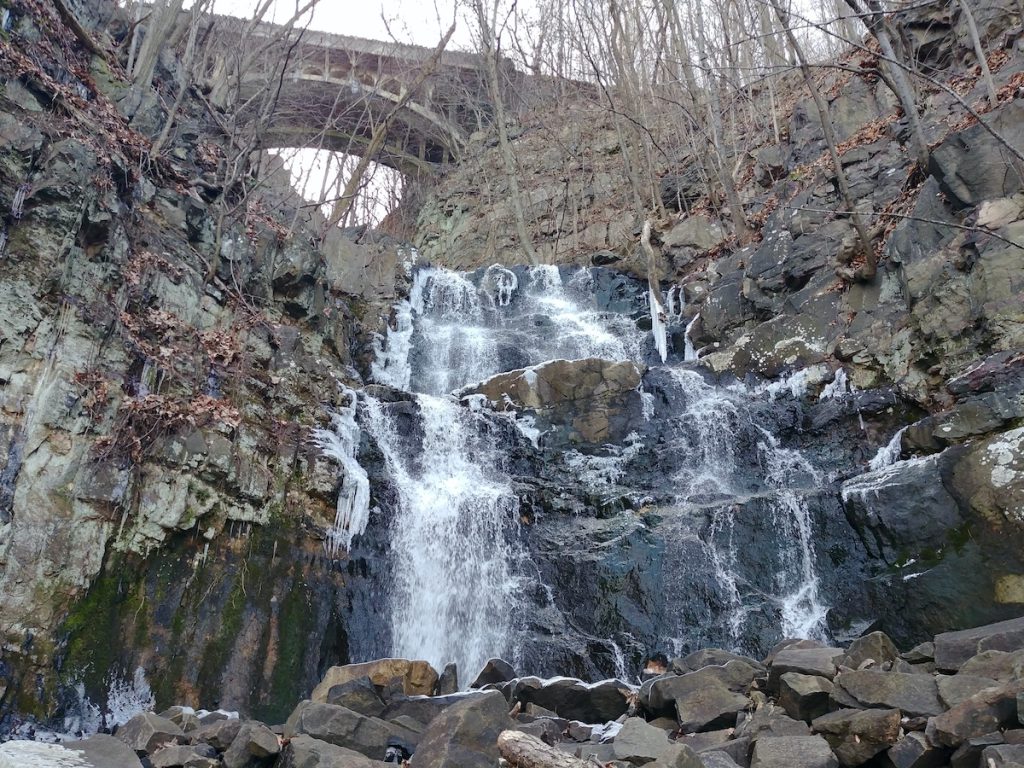 Our next waterfall is located in the Greenbrook Sanctuary in Palisades Interstate Park. While it requires a membership fee to see the falls, membership is open to the public. So even though you have to pay to view this 250-foot waterfall, it keeps the crowds down and the 165-acre sanctuary land preserved. Greenbrook Falls cascades down Palisades of the Hudson River in a series of drops and can be seen after a short hike.
Things to do near Greenbrook Falls: Explore the rest of the trails in Greenbrook Sanctuary and you'll be rewarded with views of both the Palisades and the New York City skyline. Newark is 22 miles south and New York City is 17 miles away.
8. Dunnfield Creek Falls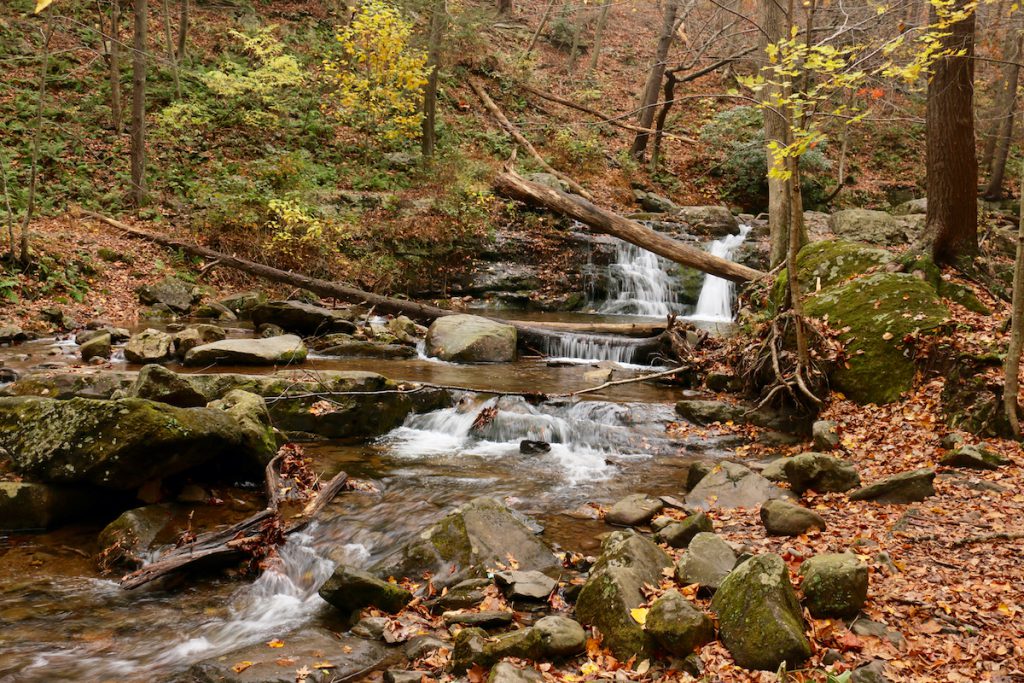 New Jersey has some great state forests, and Worthington State Forest is no exception. This state forest is home to Dunnfield Creek Natural Area which offers several smaller but very scenic waterfalls. Start from the Dunnfield Creek parking lot and head through the forest along the creek. The water is also a designated trout stream, so those who love to fish will want to bring their fishing gear!
Things to do near Dunnfield Creek: Explore Dunnfield Creek Natural Area for more great hiking. You're also near Delaware Water Gap National Recreation Area and part of the Appalachian Trail.
9. Hacklebarney Falls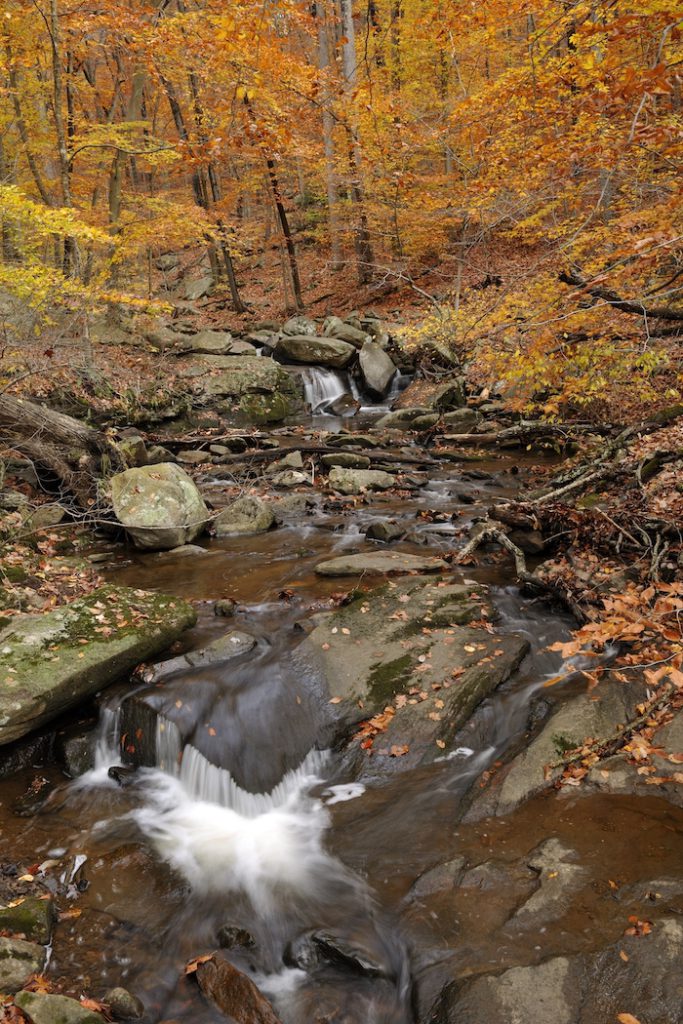 Hacklebarney Falls is a popular waterfall located along the Black River in Hacklebarney State Park. The park has 6 miles of trails to explore that go through the forest, along the river, and past several waterfalls, including the largest one on Trout Brook. The Waterfall Trail will take visitors along the river past these beautiful falls. This park really shines in fall when the trees turn colors, but it's a very popular destination, so come during the week or early on the weekends to avoid the crowds.
Things to do near Hacklebarney Falls: The historic Cooper Gristmill is located just to the north, as well as the Black River Wildlife Management Area with more trails to explore the local natural landscape. Trenton, New Jersey is located about 45 miles south and Newark is 40 miles east.
10. Ramapo Falls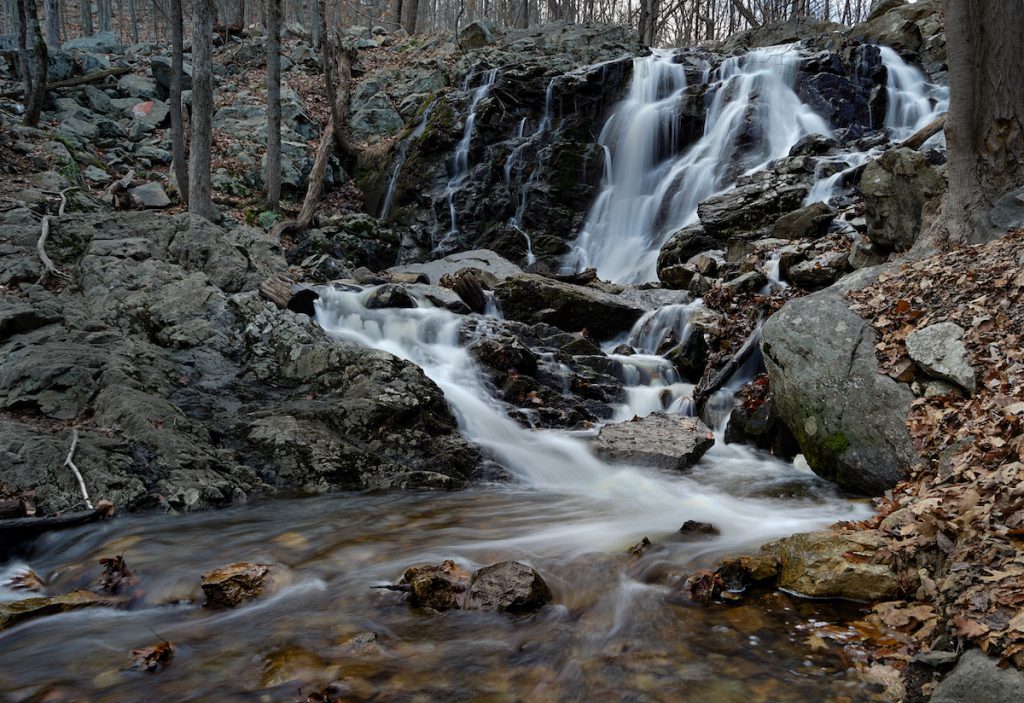 Ramapo Falls is located in the Ramapo Valley Reservation, a 4,000-acre county park. There's a series of trails that run throughout the park and connect with the adjacent state park trails. Taking the Vista Loop Trail (marked with yellow blazes) will take you to Ramapo Falls. Other trails in the forest will take you to the lake and the overlook. The best time to go is in spring when the water is flowing strongly. It tends to shrink to a trickle in the fall months.
Things to do near Ramapo Falls: Ringwood State Park is located right next to Ramapo Valley Reservation and there are many great hiking trails throughout both areas. You can also cross the state border and head into New York to the Dater Mountain Nature Park, which offers swimming, camping, and 200 miles of hiking trails.
Planning an RV Trip to New Jersey
An RV trip is an excellent way to see the amazing waterfalls in New Jersey, and we've got all the resources you need to plan a perfect vacation.
Here are guides to some of the best state parks in New Jersey, as well as all the national parks in the country. And as always, we're here to help when it comes to finding the best campgrounds and RV rentals.