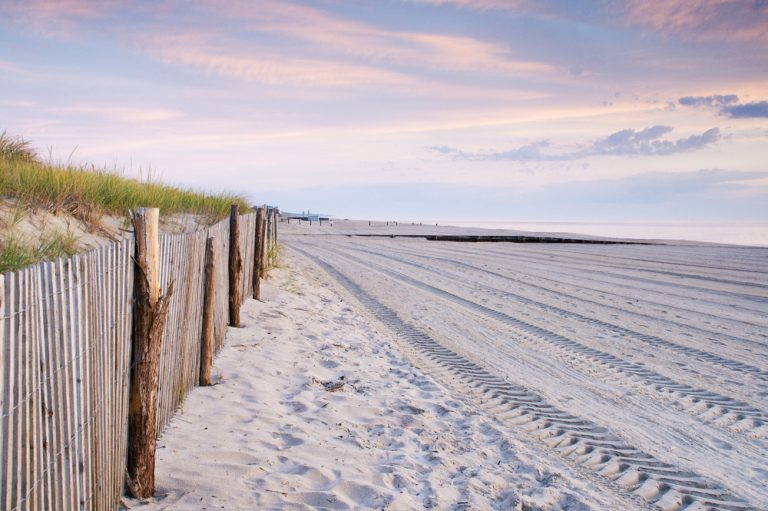 What are the Most Popular Beaches in Delaware?
Delaware may not be the biggest state in the union — but it certainly packs a punch when it comes to stunning stretches of shoreline. With some of the most scenic sections of the Atlantic seaboard to its name, Delaware is the perfect place to plan a beach day — or a whole beach vacation. Here are the ones you don't want to miss.
Top Beaches in Delaware
1. Slaughter Beach
2. Broadkill Beach
3. Lewes Beach
4. Cape Henlopen State Park
5. Rehoboth Beach
6. Dewey Beach
7. Delaware Seashore State Park
8. Holts Landing State Park
9. Bethany Beach
10. Fenwick Island State Park
Delaware Beaches
Without further ado, here are the top 10 Delaware beaches you don't want to miss!
1. Slaughter Beach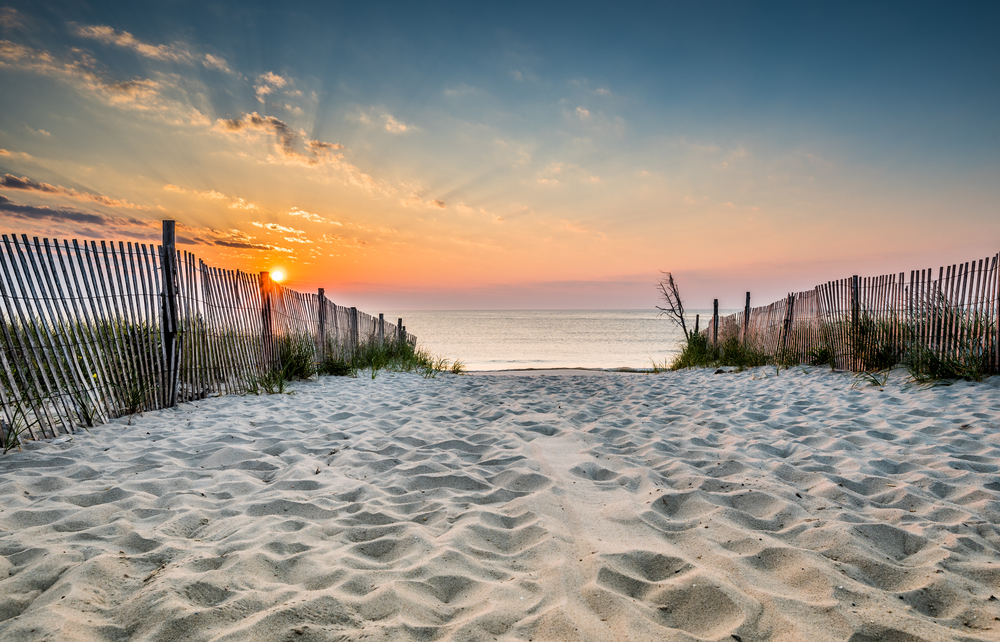 It may have a dark name, but you're sure to enjoy bright days at this wide, sandy stretch — which is also a designated sanctuary for horseshoe crabs. Think less bustling boardwalk and more quiet, serene nature adventure — the perfect place to get away from the crowds and enjoy some time bird watching or beachcombing. Do be aware that hermit crabs call these shallows home, so you'll want to watch out for them when you're wading; the fairly rough, gravelly footing here may require you to invest in some beach shoes for the adventure. You can also relax at the nearby picnic area that also includes restrooms and showers.
Things to do near Slaughter Beach: The nearby town of the same name is small but sweet, with a population of only 207 per the 2010 census. However, it's only half an hour away from the city of Dover, which may only have 40,000 residents but counts as a major metro in Delaware. It's also an easy drive to Killens Pond State Park — here are some local RVshare rentals to make it into a weekend adventure!
2. Broadkill Beach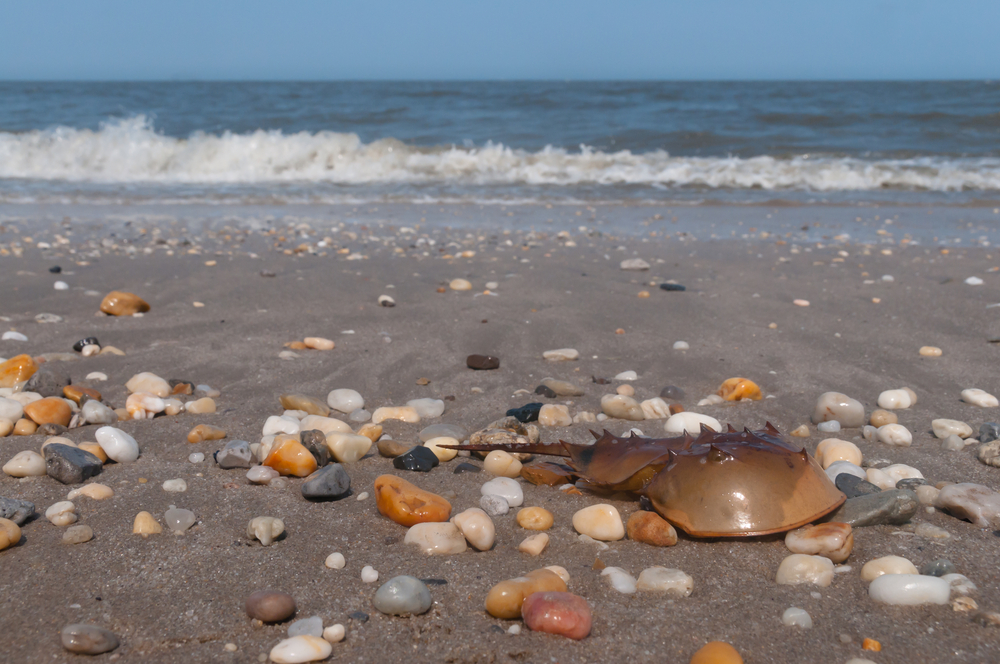 Broadkill Beach has been a Delaware destination for a good, long time — but particularly after the 2016 replenishment project in the area, this stretch of coastline has drawn plenty of visitors, and for good reason. Along with the stunning views and serene, sandy shoreline to relax on, Broadkill Beach also boasts plenty of wildlife, including shorebirds and, yes, horseshoe crabs. Amenities are limited, but there are a few port-a-potties available as well as a small convenience store with snacks and necessities.
Things to do near Broadkill Beach: Along with the lovely beachside, this area also offers access to lots of wilderness landside as well, such as the Prime Hook National Wildlife Refuge Great Marsh Preserve and the Great Marsh Preserve. Here are some local RVshare rentals to make your getaway cozy and convenient.
3. Lewes Beach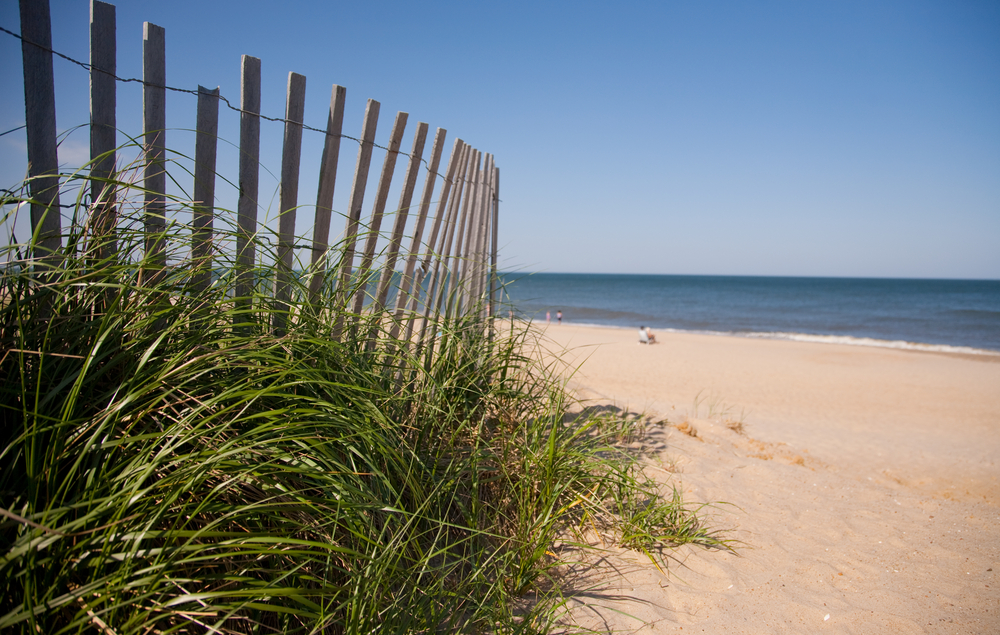 Easily one of the most recognizable names in the state of Delaware — and all of the northeast, for that matter — Lewes Beach is a great destination for families traveling with young children, thanks in no small part to its gradual slope of soft sand and its gentle surf, which makes it easy for young ones to meander around in the water without putting themselves in danger (though, of course, supervision is always required). Concession shops and ice-cream stands within easy reach make this a classic summertime family getaway, and the nearby town is stocked with boutiques and cafes that make for a great romantic weekend if you want to leave the kids at home.
Things to do near Lewes Beach: Sandwiched in between venerable outdoor destinations like the Prime Hook National Wildlife Refuge and Cape Henlopen State Park (which we're just about to talk about in more detail), Lewes Beach offers a great combination of indoorsy and outdoorsy fun to find. Here are some local RVshare vehicles to help you make it into a longer getaway if you want!
4. Cape Henlopen State Park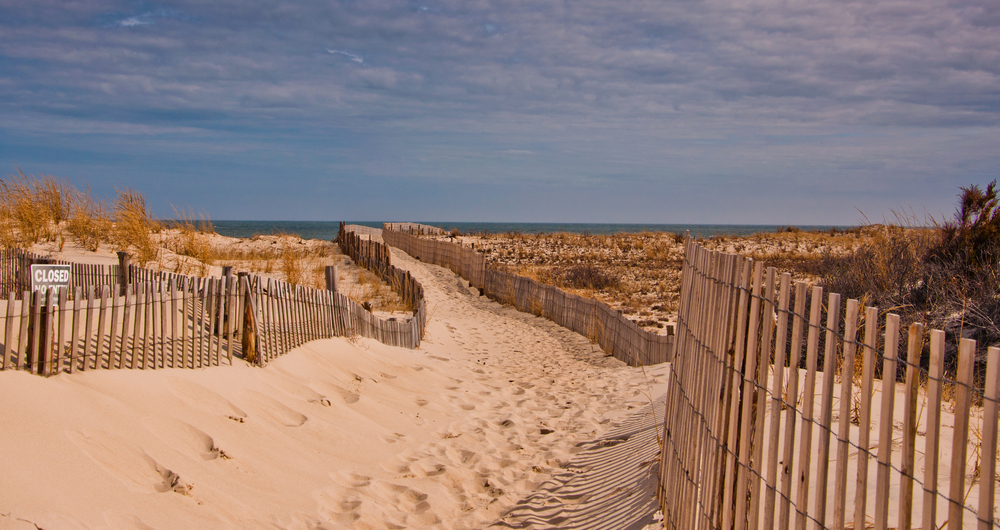 State parks are such incredible resources: beautiful natural areas that have been preserved for posterity and which often offer affordable entry and camping fees? Sign us up! Cape Henlopen State Park in particular is a stunner, so much so that it was first set aside as a public land as far back as 1682, making it one of the oldest places we've set aside for enjoyment and recreation in all of America. Along with sunbathing and ocean swimming, this park is popular for boating and kayaking, and offers hiking and camping opportunities landside. It also has a unique Mobi-Mat system that makes the beach accessible to those in wheelchairs and power chairs, which we think is a pretty darn awesome development.
Things to do near Cape Henlopen State Park: What is today Cape Henlopen State Park was once a military base, which means the communities in this area are well-stocked with stores, restaurants, bars, entertainment, and other options to keep you busy even if you get rained out at the coast. If you're willing to take a short ride inland, Redden State Forest offers a tree-covered getaway; click here for some local RVshare rentals.
5. Rehoboth Beach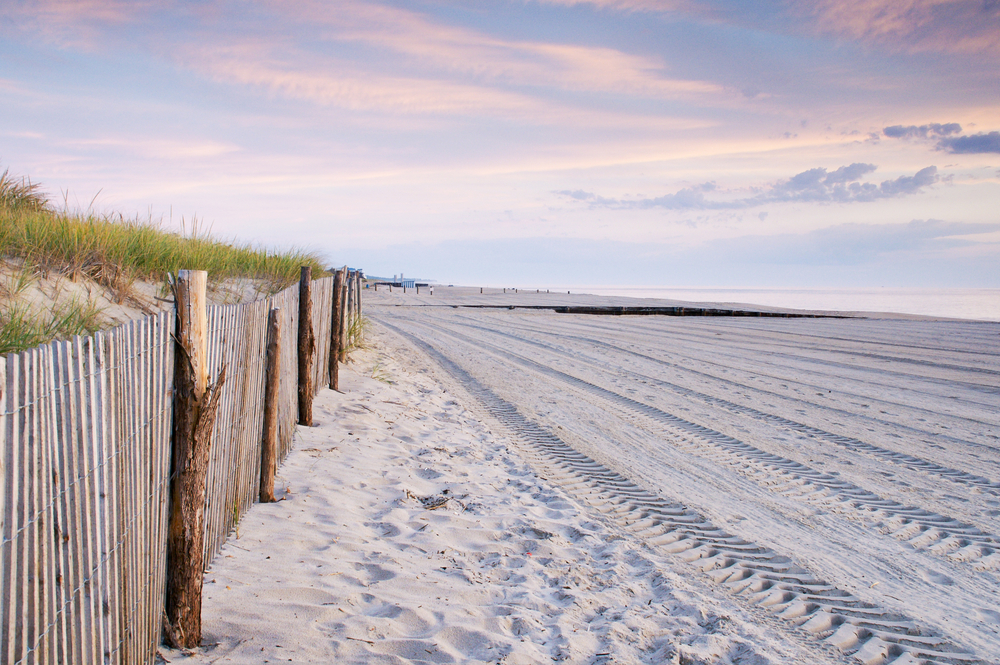 Another uber-famous seascape, Rehoboth Beach is one of the first hits you'll get if you simply google "Delaware beaches," and after one visit you'll surely understand why. Both a seashore and a town, Rehoboth is a classic summer getaway — the kind of place with a theme park right there along the water. The beach itself is known for its clear waters and clean sands, and for these reasons (among others) has become a popular destination for families on vacation. Swimming, sunbathing and paddling are common pastimes, but you can also take a break to stroll along the boardwalk and enjoy the many amenities that have sprouted up around this famous waterfront.
Things to do near Rehoboth Beach: If you're visiting with the kids in tow, there's no way you can avoid a trip to Funland — not that you'd want to. High-flying thrill rides, fair food, and games are just as fun for adults as they are for the kiddos! But if you're looking for a more laid back vacation experience, head inland to the Rehoboth Beach Historical Society, where you can learn more about the history of this unique area. Here are some local RVshare rentals to browse.
6. Dewey Beach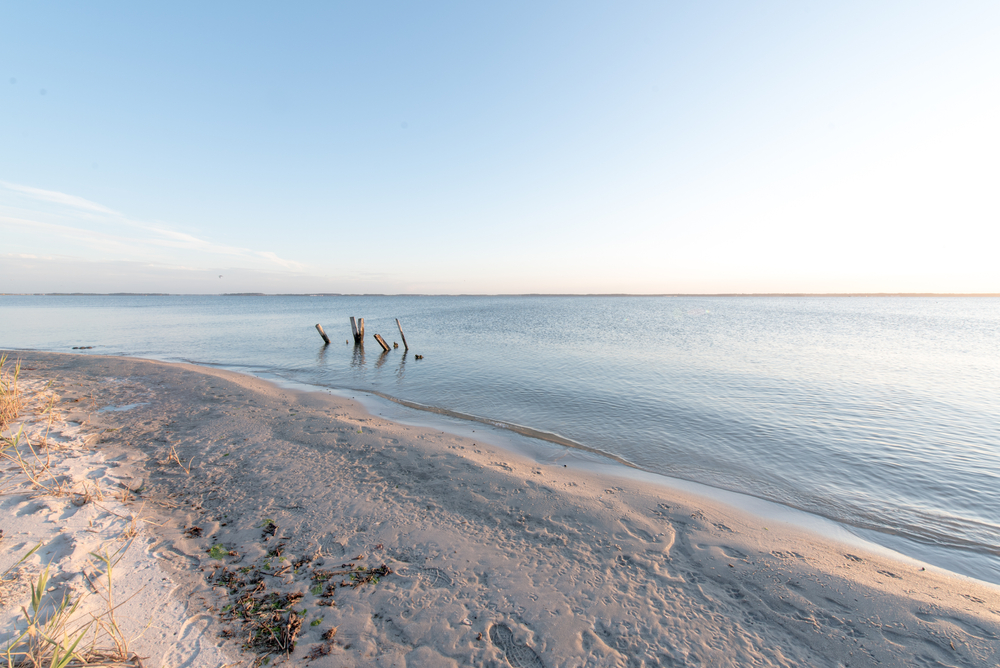 If you're looking for the quintessential beach town, this is it: the village goes by the slogan, "Dewey Beach: A Way of Life," and its water quality has been rated five stars by the Natural Resources Defense Council. It does have a bit of a rowdy reputation, but if you're looking for a quieter experience, there's room for that too — plenty of families make their way here for vacation. Come during the summertime to regularly enjoy live music as well as orchestrated movie nights and bonfires, many of which are totally free to attend. You can also rent paddleboards, kayaks and other vessels nearby to take to the water, and given that you're walking distance from Rehoboth Beach and Delaware Seashore State Park (which, again, we'll talk about in more depth in just a second), you can truly turn this into an epic getaway.
Things to do near Dewey Beach: This seaside town may look small and quaint — and it is, but it's also well-known for its thriving nightlife scene with plenty of bars offering live music and dancing. In the daytime, meander with the kids in tow through its cute shops and variety of eateries, or just lay back and enjoy the beach. Here are some local RVshare rentals to choose from!
7. Delaware Seashore State Park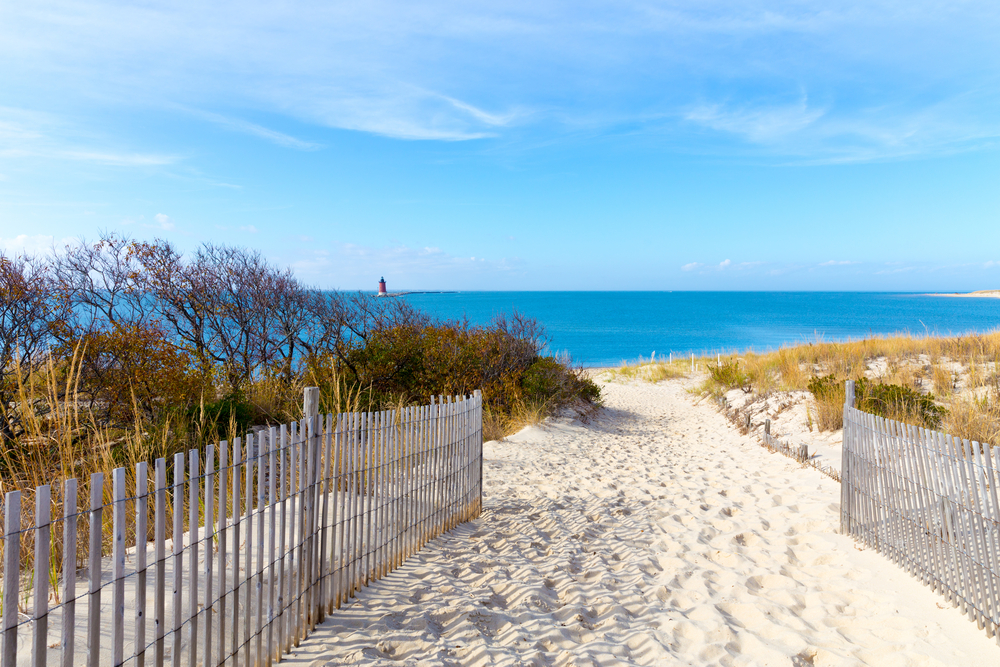 Boasting a status as not just one of the most popular beaches in Delaware, but one of the most popular destinations in the state, full stop, Delaware Seashore State Park measures almost 3,000 acres in its entirety and, since it's on a barrier, is surrounded on all sides by waterfront. In other words, if you're looking for a beach, this place has got it in spades! Along with its sheer natural beauty, this state park also offers history buffs some interest and intrigue: in the late 1800s, it was used by the United States Lifesaving Service to respond to nearby shipwrecks. You can still visit the restored remains of the Indian River Life-Saving Station today, kept as it was in 1905.
Things to do near Delaware Seashore State Park: With six miles of coastline and plenty of hiking available, too, you probably won't want to venture far from the state park itself… but if you do find yourself in need of some urban adventures, it's a very short commute to the towns of Dewey Beach or Bethany Beach. Here are some local RVshare rentals for a cozy, convenient adventure.
8. Holts Landing State Park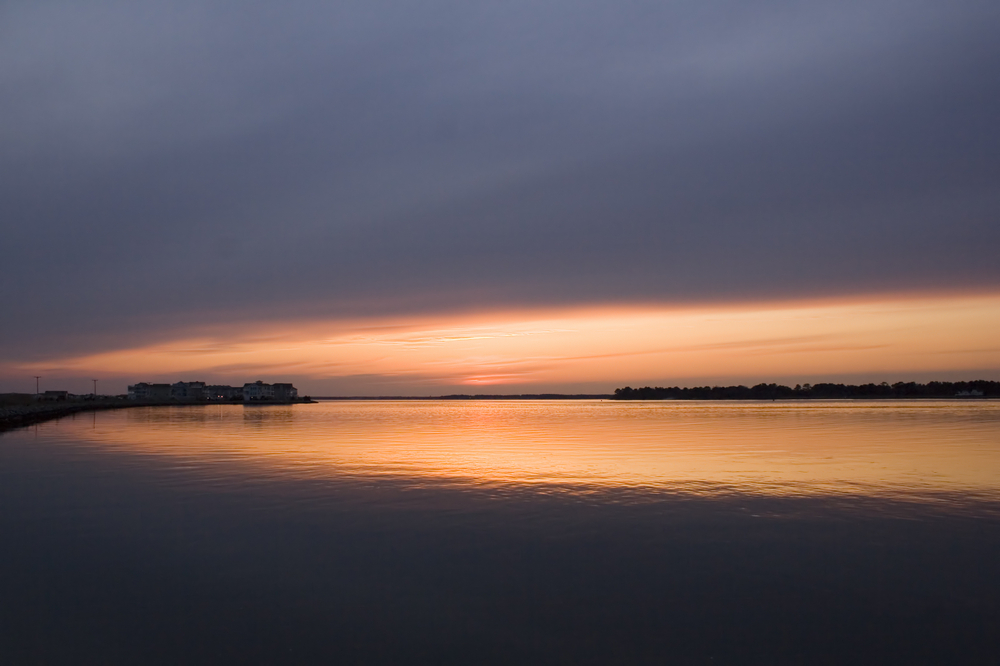 Just in case you need a break from Atlantic Ocean waterfronts, we offer this very worthy backup option. Off the beaten path — one might even venture to call it a hidden gem — Holts Landing State Park is small, but beautiful, covering approximately 200 acres of land along the Indian River Bay. Offering both sandy beaches and forested hiking trails, the park also includes picnic areas and a crabbing pier for those looking to capture some dinner. It's a great choice if you're looking for a slightly different Delaware beach experience.
Things to do near Holts Landing State Park: The state park backs up directly onto the Cripple Creek Golf and Country Club if you're looking to grab your irons and try out your short game. Towns like Millsboro inland or Bethany Beach along the shore offer plenty of resources and recreational opportunities — and we've got plenty of RV rentals in the area to make it into a comfortable getaway!
9. Bethany Beach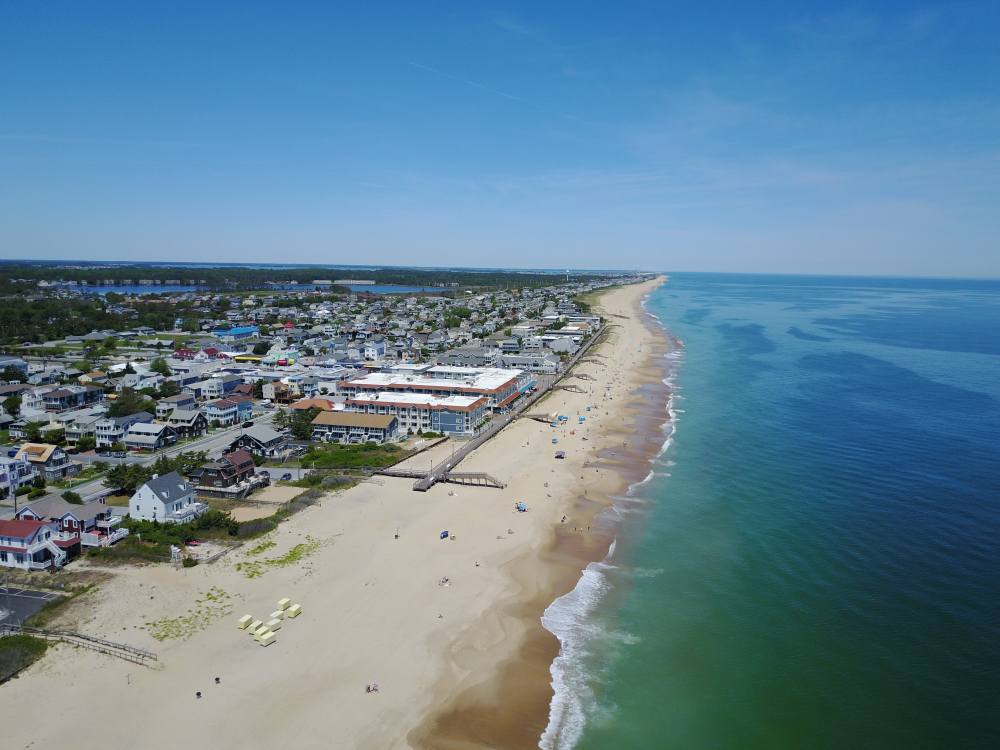 A broad stretch of sand punctuated with grassy sand dunes, all overlooked by a wooden boardwalk just begging to be slowly strolled along — these await you at Bethany Beach, which pairs its stunning untouched natural landscape with plenty of convenient developed amenities, like foot-washing stations, nearby jet ski rentals, restaurants, ice cream stands, bicycle rentals and so much more. Bethany Beach, as well as the final beach destination on our list, Fenwick, are known among locals as "The Quiet Resorts," so if you're into the idea of a more serene, solitudinous vacation experience, this is the perfect option.
Things to do near Bethany Beach: The Chief Little Owl monument is worth a visit and a photo, and the famed Assawoman Wildlife Area is just a few miles further south. Here are some local RVshare rentals to check out.
10. Fenwick Island State Park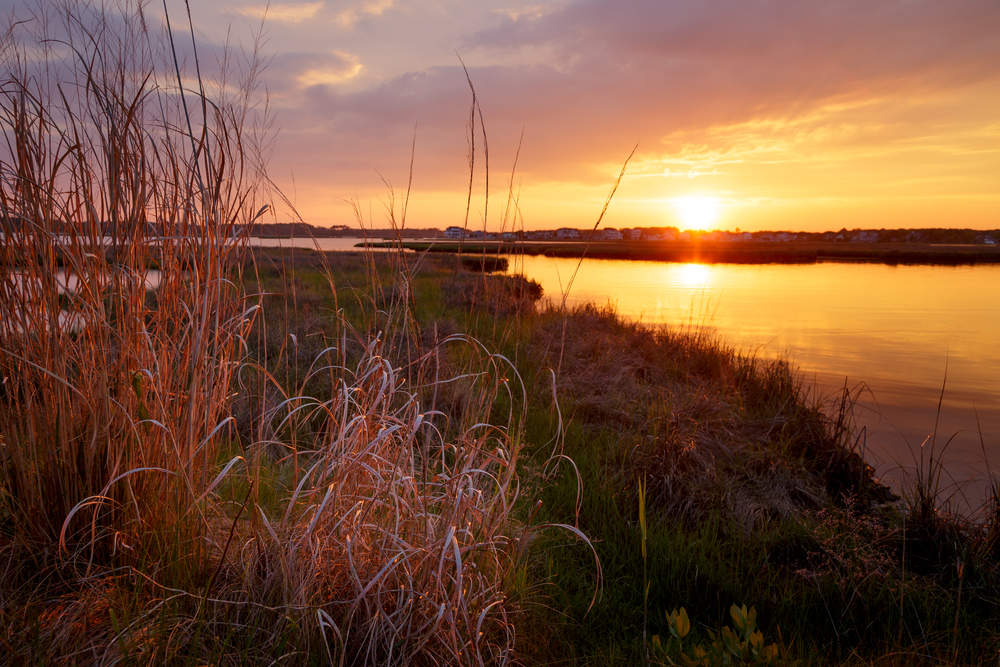 It's technically located on a peninsula, but we'll let it slide — precisely because Fenwick Island State Park is such a beautiful beach destination. Encompassing about 350 acres of shoreline, this state park features designated surfing spots so you can hang ten without worrying about running over the kids paddling happily in the shallows or their parents swimming laps (all of whom have their own part of the beach to play in). Only minutes from the Maryland state border (a state which offers plenty of its own gorgeous beaches), this is the premier beach getaway in southern Delaware.
Things to do near Fenwick Island State Park: Honestly, in this part of the state, there are so many beaches strung together you could spend a lifetime sunbathing with ease — but if you're looking to change it up, head inland and northward to forest destinations like Redden State Forest. Either way, there are plenty of RVshare rentals to get you where you're going!
Planning an RV Trip to Delaware
Beaches are just the beginning of the fun must-sees in Delaware — but no matter what draws you to the state, we've got everything you need to see it in style!
For starters, of course, we've got plenty of cozy peer-to-peer RV rentals in Delaware to choose from, and we've also covered the best state parks and campgrounds in the state to stay in and explore. We've got guides to Dover and Wilmington, as well… and plenty of other content here on the blog and elsewhere to help you feel like the RVing pro we know you are! Enjoy your trip!
Planning on staying in Delaware? Check out this article on boondocking in Delaware!