National Parks
January 6th, 2022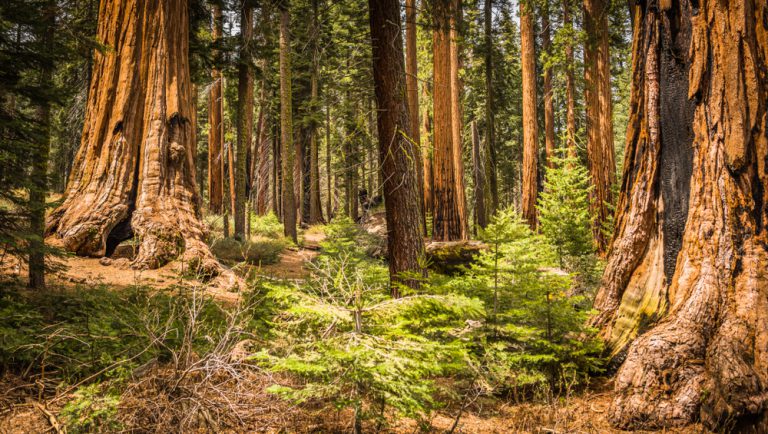 Set into the scenic vista of interior California, Sequoia National Park (along with its nearby neighbor, Kings Canyon National Park), is a truly once-in-a-lifetime vacation destination: immensely tall trees pull visitors into a forested wonderland, populated by colorful wildflowers, lush understory plants, and a variety of animals it's hard to find in such proximity in many other places. The Southern Sierra Nevada range, of which this scenic landscape is a part, has been a human touchstone and gathering place since time immemorial — and unsurprisingly, once you see for yourself how beautiful it is.
Today, that human gathering looks like an annual visitorship of just over 1 million tourists who flock to this park for hiking, fishing, river travel, wildlife spotting, and other outdoor adventures. Wilderness permits are available for those who want to brave the great outdoors for a night or two outside, and developed campgrounds are also available for those who want a bit more access to modern creature comforts.
But in days gone by, human gathering in this part of the world looked a lot different. The landscape that is today known as Sequoia National Park is the historic homeland of the Mono (Monache), Yokuts, Tübatulabal, Paiute, and Western Shoshone people. These Indigenous forefathers and foremothers can teach us a lot about what a healthy relationship with the earth and its resources looks like.
The Indigenous History of Sequoia National Park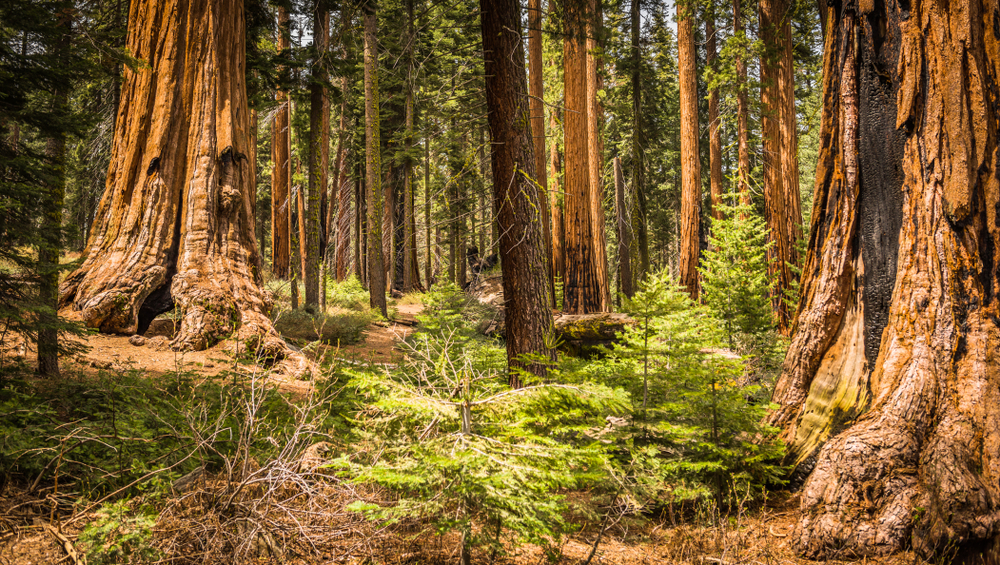 The Native Americans who have long lived in this part of the country found innovative ways to live alongside the land, utilizing the many bountiful resources it offers without ever trespassing into overuse or abuse of its gifts. While each of the above-mentioned tribes has its own specific culture, language, and traditions, they were all bound together by this attitude of respectful stewardship, creating a symbiotic, two-way relationship with the earth.
The materials these Indigenous people used for daily life were gleaned from the forests, streams, rivers, and hills that characterize the Sierra Nevada, though they also traveled in order to find the most favorable conditions for hunting, gathering, and foraging throughout the year. Although the Sierra Nevada is undeniably rugged territory, there are innumerable life-sustaining resources here for those who know what they're looking for, as these tribes did: big game animals like deer, elk and antelope provided large feasts, while smaller catches like birds, turtles, and rabbits added to the plate. Fish and mussels were also important protein sources, as were larval wasps. The Native Americans who lived here crafted weaponry to help them in their hunting process, including bows and arrows, as well as weaving intricate baskets for the longer-term storage of gathered foodstuffs, including manzanita berries, pine nuts, and seeds, as well as tobacco, which they domesticated and grew agriculturally.
Today, the National Park Service maintains relationships and affiliations with local federally and state-recognized tribes whose ancestral history links back to the park grounds. The descendants and current members of these tribes, which are listed at the National Park Service website, still live in the areas surrounding the park (and beyond), and keep their cultural traditions and stories alive today in community.
Paying Respect to the Land
Educating ourselves about the First Peoples who lived on, traveled through, and took such good care of these lands is the first step toward fully understanding our place on that land in context. After all, they were here long before westerners even conceived of these places, let alone stood on them.
Along with finding information like this blog post on the internet on your own time, you can also look into the information and interpretive services available from the National Park Service itself — or whichever bureau oversees the wilderness you're in. And keep in mind that it's not just wildernesses that have important, and often unheard, Indigenous history; many American cities also trace back their lineage to Native American communities, or are otherwise situated on lands that Native Americans have inhabited and cared for. You can always check out whose ancient stomping grounds you're occupying by checking in with Native Land, an excellent free online service that also links out to the contemporary tribal websites to give you even more context and educational opportunity.
But education can only go so far — and if we're truly committed to paying respect to both the land and the people who have so long inhabited it (and who were cruelly displaced from it by settlers), we must also take up the mantle of stewardship for ourselves, even as visitors.
Working in general towards a more sustainable and green lifestyle is important and useful no matter who you are or where you live — after all, each of us is a child of the same Mother Earth. But when visiting a national park in particular, there's a great resource that offers codified principles to follow that will help ensure you're traveling as lightly on the landscape as possible: Leave No Trace.
Committed to outdoor ethics, Leave No Trace asks explorers to pack out all the garbage and gear they pack into an area, build campfires only in designated campfire locations, and pay attention to the durability of the surfaces on which they hike, camp, and perform other human activities. You can learn more about all seven Leave No Trace principles here, and once again, thank you for taking the time to educate yourself about the Indigenous history of the beautiful Sequoia National Park. We truly hope it adds to your experience!