National Parks
January 4th, 2022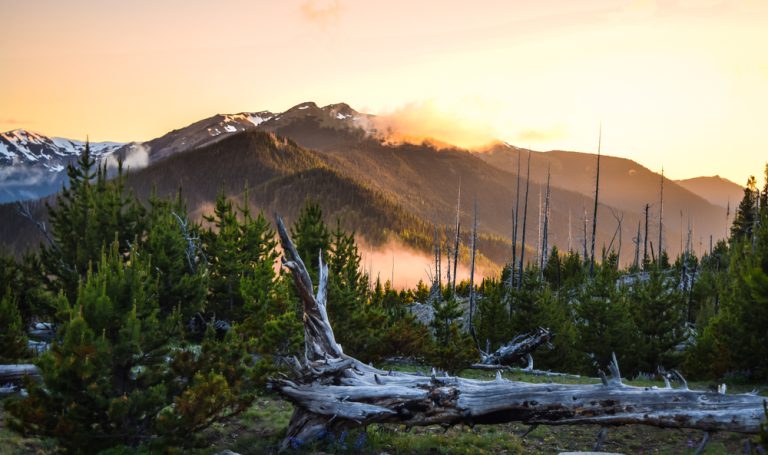 With a name like Olympic National Park, you know you're dealing with a landscape of truly epic proportions — and given that it takes up nearly all of the stunning and massive Olympic Peninsula, nothing could be closer to the truth. Located surprisingly close to — but a world away from — Washington's capital city of Seattle, Olympic National Park is known for its incredible diversity: in just a few hours of driving, you could find yourself at a salt-washed, rock-strewn beach or high atop an alpine peak. In between these two extremes, some of the densest, richest, most beautifully populated rainforests. Olympic National Park truly has something for everyone.
And it's been that way since long before the park was officially established back in the 1930s, or even when it was designated as a national reserve in 1909. Indigenous peoples have traversed, lived on, and provided stewardship to this land since prehistoric times, millennia before western settlers ever came here. Evidence shows that ancient Native Americans hunted here as long as 14,000 years ago, and the park service recognizes the importance of the Lower Elwha Klallam, Jamestown S'Klallam, Port Gamble S'Klallam, Skokomish, Quinault, Hoh, Quileute, and Makah tribes, each of whom have significant ancestral and traditional history on this land. 
The Indigenous History of Olympic National Park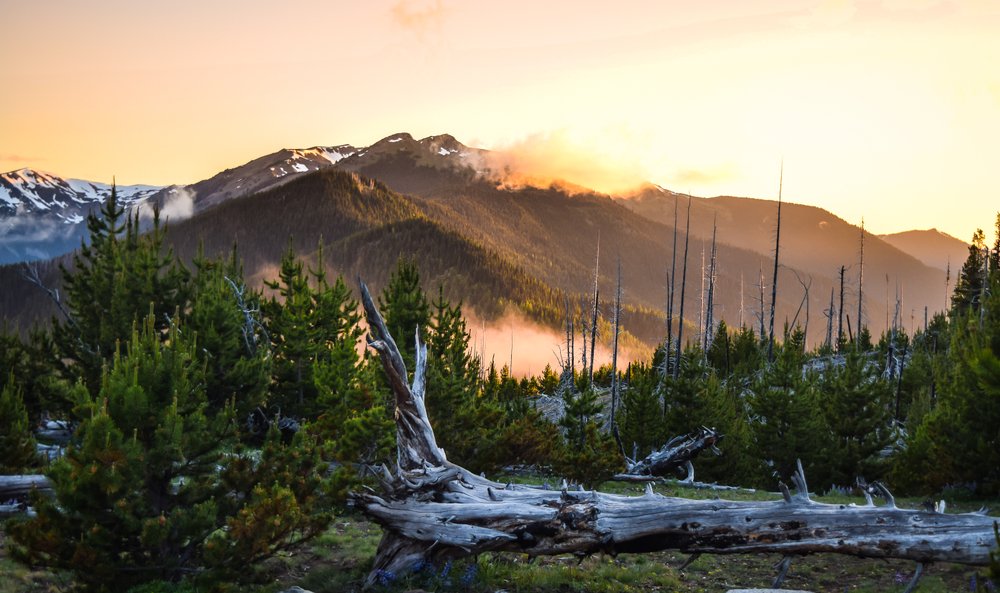 The small town of Sequim, Washington, just outside of the park's boundaries, might not seem like a big deal to the uninitiated — but it holds a fascinating secret, a piece of evidence that points at the vast untold human history of this part of the world. There, researchers and archeologists unearthed the remains of a mastodon, an ancient large-game animal, with a spear point embedded in its ribs. The creature is dated to 13,800 years ago, meaning even all those millennia ago, human beings were here, living with the land, fighting to survive and thrive in what can be a harsh, though beautiful, landscape.
Other archeological evidence, as well as the oral storytelling traditions of the tribes named above, tells us that these ancient peoples, and the later bands of Native Americans that followed, subsisted largely off the fruits of the ocean here, as well: Indigenous people fished for salmon and other small fish as well as large sea mammals such as whales and fur seals. They lived in cedar-plank houses crafted from the forests surrounding them and characterizing this part of the country, and were able to rely on the gifts of the sea, which helped them move from a highly mobile hunter-gatherer lifestyle, which involved traveling seasonally to find the best resources, to a more stable and settled one.
The descendants of these people still live in the areas surrounding the national park and far beyond, and their cultures and traditions are kept alive today in community gatherings and events. You can learn more about the rich history and culture of Olympic National Park at the National Park Service website, and feel free to ask a park ranger for any additional interpretive signage, exhibits, or events they may have on the subject.
Paying Respect to the Land
Learning more about the Indigenous history of a given wilderness is an essential first step toward understanding our place on that land in full context — which is to say, an essential first step toward paying respect to both the land itself and the people who so long kept it thriving, people to whom we owe so much.
This write-up, and other information available on the Indigenous history of Olympic National Park, can serve as a starting point. Additionally, you can always refer to the free online service Native Land to learn more about whose lands you're standing on, no matter where in America (and many other parts of the world) you may be.
But as important as it is, self-education is still just a first step. We stand to learn so much from the Native Americans and First Peoples who preceded us on these lands — most importantly, how to travel through them with minimal impact, ensuring they're kept thriving and green for the generations that will come after us. While we can enact these principles as residents of whatever lands we're on, as visitors to a preserved wilderness, there's a special set of rules to follow that makes it easy to ensure you're traveling lightly: the seven Leave No Trace principles.
Leave No Trace offers excellent insight into the easiest ways to reduce your impact, such as packing out all the garbage and gear you pack in and avoiding taking any natural artifacts home with you as "souvenirs," as tempting as it may be to do so.
Now, with additional context and knowledge on how to do so as respectfully and appreciatively as possible, enjoy your journey to Olympic National Park — it's truly a one-of-a-kind destination.