National Parks
December 13th, 2021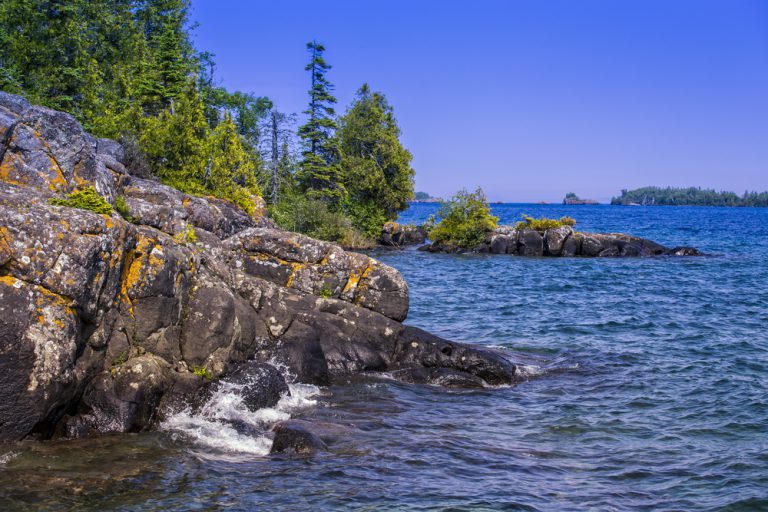 Rugged, remote, one-of-a-kind and absolutely unforgettable for those who make the venture out to see it, Isle Royale National Park is situated on an island tucked north of Michigan's Upper Peninsula in the reaches of Lake Superior just shy of the Canadian border. Accessible only by seaplane and ferry and largely undeveloped, this landscape serves as a haven for outdoor sports enthusiasts of all types, but especially those who are eager to get off the grid and into the backwoods for activities like backpacking, hiking, boating, and even SCUBA diving.
But long before westerners even conceptualized the stunning island now known as Isle Royale, it served as an important touchstone for the Grand Portage Band of Lake Superior Chippewa's (Ojibwe) tribe. Its ancestral name is Minong, and was part of their long-standing traditional hunting, trapping, gathering, trading and spiritual practices.
The Indigenous History of Isle Royale National Park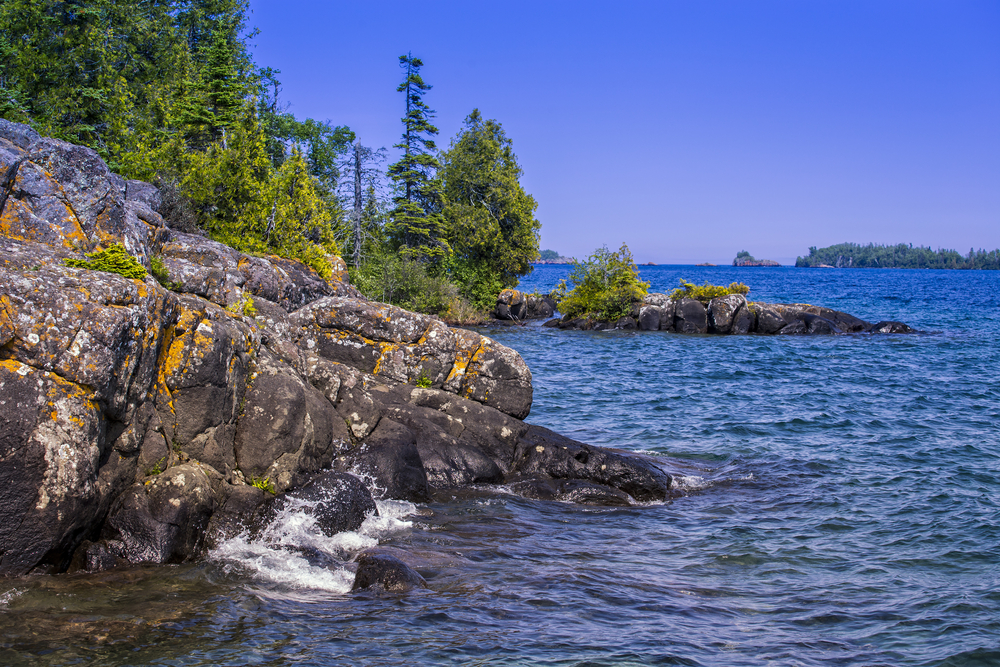 Minong, though remote, was a land rich with opportunities for the Chippewa (Ojibwe) tribe. Its land offered maples for sugaring, as well as other edible plants and plants that could be used for medicinal purposes, and was also a fruitful hunting ground for beaver and bear. Because of its life-sustaining properties, the Native Americans viewed it as an important place on the spiritual plane, as well, and today, descendents of these Indigenous peoples still come here both to observe that sacred spirit as well as to fish the waters surrounding the island for sustenance.
In addition, visitors should heed well the ancient lore of Mishipeshu, an underwater lynx said to prowl the waters surrounding the island. With great power comes great darkness as well, and this manitou, or dangerous spiritual entity, is widely feared and respected by the Ojibwe people.
Today, the Grand Portage Band of Lake Superior Chippewa tribe lives on in the landscape surrounding the park. The Grand Portage Indian Reservation sits at the furthest northeastern extremity of neighboring Minnesota, and per the 2000 Census had a population of just under 600 people.
Paying Respect to the Land
As westerners, it's critical for us to fully understand our place, in the larger historical and cultural context, on any ancient American wilderness — of which all of America really is. Whether you're on National Park Service land, BLM land, or even in a concrete jungle city, you're standing on someone's ancient, historic stomping grounds, and too often, their stories have gone unheard for centuries.
Reading a write-up like this one is a great first step, so we commend and thank you for doing so! The national parks themselves also often have interpretive signage and other information available at their museums and visitor centers, so be sure to swing by and ask questions of the Park Rangers as well.
Additionally, no matter where you are on U.S. soil (and in many places across the globe, for that matter), Native Land can help you learn more about whose ancestral, tribal grounds you're occupying, and also offers helpful links to the contemporary tribal websites, all for free.
Still, learning about the Indigenous history of a landscape is just the starting block. To fully extend our respect to both the land and the people who have served as its stewards for centuries, we must also enact that stewardship ourselves in the best way we can.
As a visitor, it's always imperative to move along the land with as little impact as possible. Some of that's down to common sense, but if you're looking for an easy-to-reference set of steps to ensure you leave a place as beautiful as — or even better than — it was when you arrived, we recommend checking out Leave No Trace. This organization offers seven simple principles that will help all of us band together to keep the places we love inhabitable and lovable for future generations. While you can get the full details at the LNT website, here are the seven principles in brief:
Plan ahead and prepare
Travel and camp only on durable surfaces
Dispose of waste properly (pack out everything you pack in)
Leave what you find (we know it's tempting, but take only photos!)
Minimize campfire impacts
Respect, and keep your distance from, wildlife
Be considerate of other visitors
We hope that these principles and the greater Indigenous context makes your visit to Isle Royale National Park even more memorable. Enjoy your time at this, one of our most remote and untouched wildernesses — and don't forget to send a nod toward the people who kept it that way for so long before us.