How Tos & Tips
November 10th, 2019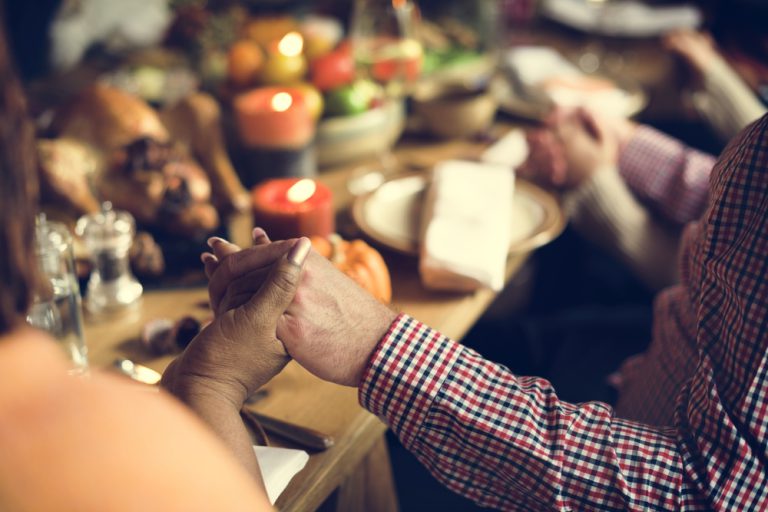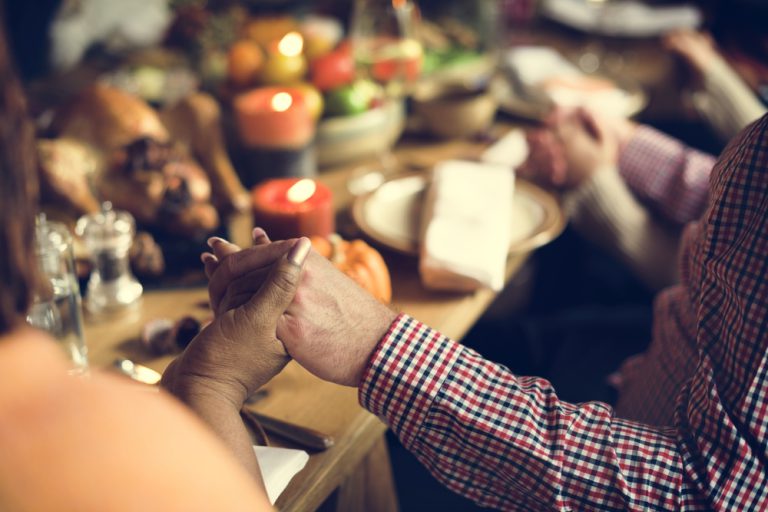 Thanksgiving is a wonderful holiday in many ways. It's time to gather up the family, eat delicious food, and remember the many blessings in your life you have reason to be grateful for.
But it's also one of the busiest travel days in the entire year. And if there's one thing it's decidedly hard to be thankful for, it's sitting in traffic.
Although your individual Thanksgiving travel plans will almost certainly be influenced by where your family lives, we used this post as a chance to look into Thanksgiving traffic patterns to try and mitigate the worst of the road rage on this special November day. After all, it's no good trying to digest a feast like that when you're shaking with post-traffic stress and anger — this whole "holiday" thing is supposed to be fun!
So hang on tight. In this post, we'll go over general Thanksgiving traffic trends and also name some specific sites that might make for a perfect, low-crowd gobble getaway… as well as a few places we'd recommend you steer well clear of.
Thanksgiving Traffic Patterns
If you're planning a road trip this Thanksgiving, you're definitely not alone. In fact, in 2018, the American Automobile Association — which you may better know as AAA — projected that approximately 54 million Americans would take to the road, which was up a full 4.8% from the year before.
In fact, Thanksgiving road trips are so popular, the date usually battles with a few other major holidays, like Christmas and New Years, for the busiest travel day of the calendar year. In many cases, travel is fueled by families who live in distant cities trying to reconnect to spend some quality time (and share some killer mashed potatoes) together.
Here's Where Thanksgiving Traffic is Worst
As cool as it is to make a list of the best places to visit for Thanksgiving, it's just as useful to name some places to avoid on Thanksgiving, too — at least if sitting in bumper-to-bumper traffic isn't on your list of preferred holiday festivities. Here are some destinations where the Thanksgiving traffic is sure to be downright overwhelming.
1. New York City
Don't get us wrong — being in the Big Apple for the Macy's Thanksgiving Day Parade is a pretty cool travel bucket list item. But checking that box does require dealing with some of the worst traffic not only in the county, but the world.
Of course, as an RVer, you might have a slight advantage — if you get there a few days early and stay a few days late. If you avoid the major rush into town and set up camp across the water at Liberty RV Park, on the day of the parade, you could simply take the train or ferry across without having to worry about driving a car (or even worse, an RV) in the actual city!
Click here to see RVshare rentals near New York City, New York.
2. Orlando, Florida
Given the cooling temperatures in most parts of the country, it's no surprise that a fair amount of travelers want to head south to spend their Turkey Day thawing out. November in Orlando means 70-degree days and 60-degree nights, if not warmer; it's the perfect place to enjoy an extended summer without having to deal with the actual, smothering heat of a real Florida July.
What's more, Disney's epic theme park keeps its doors open on Thanksgiving Day, and a variety of its restaurants put on special Thanksgiving feasts. But all those incentives mean you're sure to be dealing with out-and-out chaos on the I-4. (Trust me; I'm a Florida native.)
Click here to see RVshare rentals near Orlando, Florida.
3. Dallas/Fort Worth, Texas
The major cause of traffic in the Dallas/Fort Worth area is likely less to do with its being a hot destination, and more with it being a prime place to get away from.
That is, the DFW Airport is easily one of the busiest in the world, let alone the country, and around Thanksgiving, droves of people drive to it in order to jet away to their final destinations.
If you have family in this part of Texas, it would be wise to get there fairly early — and plan to stay quite a few days after the big day itself. Fortunately, you can find plenty to keep you busy. Head to one of the Daily Cattle Drives in old Cow Town, or take a drive out of town to Dinosaur Valley State Park to see actual dinosaur footprints stomped into the riverbed. After all, traveling out of town probably won't be too much of an issue!
Click here to see RVshare rentals near Dallas/Fort Worth, Texas.
Destinations to Avoid Traffic on Thanksgiving Day
Now that we've discussed where not to take your turkey trot, let's flip the list around! Here are some of the best places to go for Thanksgiving, where you hopefully won't find such crazy crowds.
1. The Pacific Northwest
While Portland and Seattle will always have more traffic than the surrounding wildernesses, for most RVers, those surrounding wildernesses are a whole lot more tempting — and at the end of November, shorter, drizzlier days will keep the majority of tourists at bay. If you're comfortable layering up and have a solid rain shell, the Pacific Northwest can be a great place to spend Thanksgiving. Even in the rain, it's hard to beat the beauty of tall, green trees and snow-capped mountains in the distance.
Click here to see RVshare rentals near Seattle, Washington.
2. Montreal
Canada celebrates its own Thanksgiving Day in October — and by the time November rolls around, this beautiful Quebecois city is cold and quiet. Fortunately, its massive underground makes it possible to travel around town without exposing yourself to the frosty temperatures, and you're bound to enjoy the lack of crowds and the chance to get an authentic taste of local life. Just be sure your RV is rated for four-season travel and that you've made the proper preparations. A heated water hose is key!
Click here to see RVshare rentals close to Montreal, Canada.
3. Wherever your family is!
At the end of the day, the best place to spend Thanksgiving is wherever your family is. And although you don't have much control over where that might be, the good news is, traveling by RV makes it possible to enjoy the best parts of road trip travel without some of the major hassles experienced by those driving in cars.
After all, if you're traveling in a motorhome, you don't necessarily have to commit to a lengthy stop every time a passenger needs to run to the bathroom. And sitting in traffic is a whole lot less frustrating when someone nearby can run to the kitchen and make you a sandwich!
Even in a travel trailer, the flexibility of having your own accommodations along with you makes Thanksgiving travel a lot more comfortable. For one thing, you won't have to sleep on the couch at your parents' house… though we highly recommend you don't dump your black tanks into the street sewer!
Click here to search for RVshare rentals near you.
When's the Best Time to Travel for Thanksgiving?
When it comes right down to it, the best Thanksgiving RV destinations are whichever ones bring you closest to the people you love — even if they live in high-traffic areas. But the good news is, you can mitigate a lot of the traffic problem by being strategic when planning your travel dates.
For example, driving on Thanksgiving Day itself might not actually be that terrible, since most people try to arrive on Wednesday or even Tuesday. In fact, day-before-Thanksgiving traffic tends to be a lot worse than traffic on Thanksgiving Day itself in most areas.
Traffic after Thanksgiving is also worth giving a second thought to, as getting home can be even more frustrating than getting to your destination. (After all, all you have to look forward to is getting back into your routine and back to work, which is decidedly less exciting than stuffing yourself with pumpkin pie.)
Wondering when the best time to travel on Thanksgiving is? Well, specific Thanksgiving traffic patterns vary by city, and the best time to drive for Thanksgiving will depend on where you're going. We recommend you check with locals if it's a distant destination, or check out travel forecasts like AAA's. That kind of insight can save you a heap of headaches… and that's certainly something to be thankful for!
This post may contain affiliate links.