RV Owners
Last updated on January 17th, 2023. Originally published on April 24th, 2019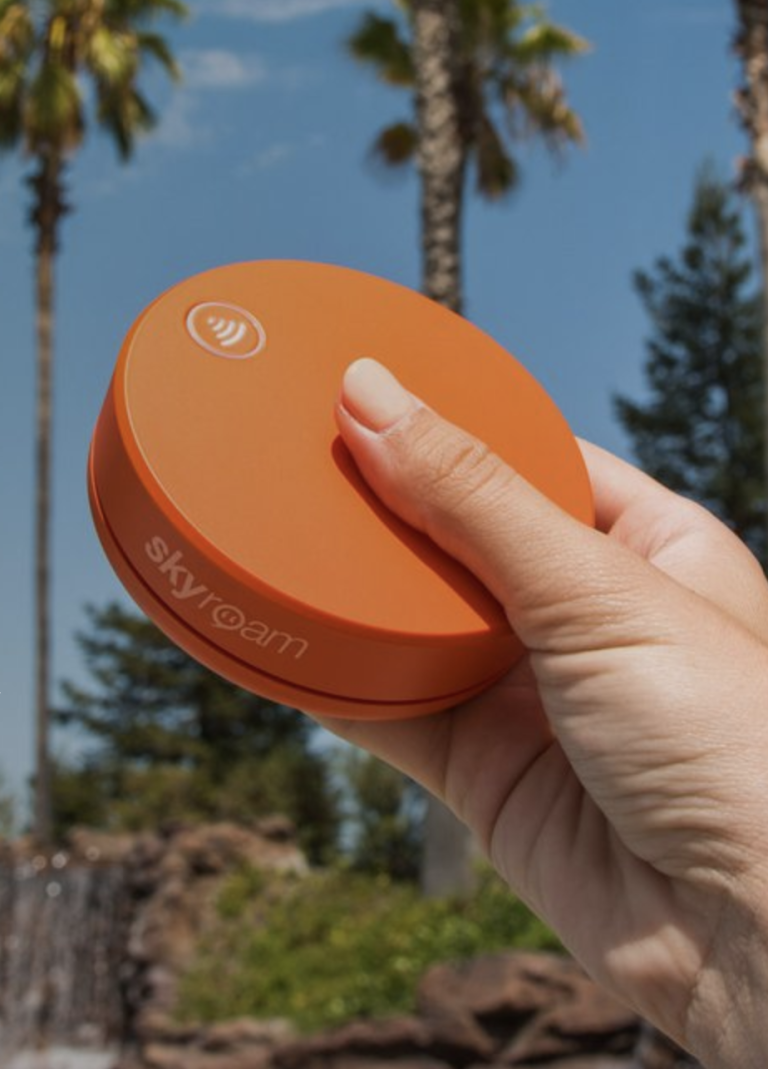 While we are all for taking the time to completely unplug while you're on the road, we know that's not always possible. Whether you are working while traveling or just need to do an internet search for the best restaurant nearby, having WiFi in your RV rental may be a must-have for you. Since we are always striving to make sure you have the best rental experience with us, we wanted to make it as easy as possible to stay connected while you're traveling, so we partnered with Skyroam.
What does Skyroam do?
Skyroam ensures super-fast portable WiFi and power charging for your entire trip! When you rent a Skyroam unit you get:
Charge multiple devices: Charge your gadgets on-the-go with embedded 6000 mAh power bank and latest USB-C connection.
Easy to use: One-touch access to unlimited WiFi in over 120 countries – no SIMs needed!
Sharable: Connect up to 5 gadgets at once. Keep your travel buddies online too!
Blazing Fast Speeds: Get the fastest 4G LTE mobile WiFi speeds worldwide.
Portable Global Smart Hub: Keep your phone, laptop, and IOT devices online everywhere.
Long Lasting: Stay powered-on all day long with 16+ hours of WiFi battery life.
Renting a Skyroam Unit
Renting a Skyroam unit is super easy, check out www.skyroam.com/rvshare to get started! You'll rent the device on Skyroam's website and enter in the dates of your trip. Then the unit will be mailed to you. Once you turn it on you'll be charged on a nightly basis for the duration of your trip. After the trip is over, you simply mail it back to Skyroam in a pre-paid envelope that is enclosed in the initial shipment. Renting a Skyroam is $10 per day and allows for unlimited data use and up to 5 devices.
The Skyroam 4G LTE WiFi hotspot and power bank take the hassle out of struggling to find an internet connection on your trip. We know that a road trip can take you to some pretty remote destinations – that's half the point of RV travel after all! – and we're here to make it easy for you to stay connected. No more SIM-swapping, no risky public WiFi, just bring the portable Skyroam Solis with you anytime you're on the go – at a local café, at the airport, at a conference, or exploring a new city. Simply power on, activate WiFi, and connect!