Travel Inspiration
Last updated on July 10th, 2023. Originally published on February 21st, 2021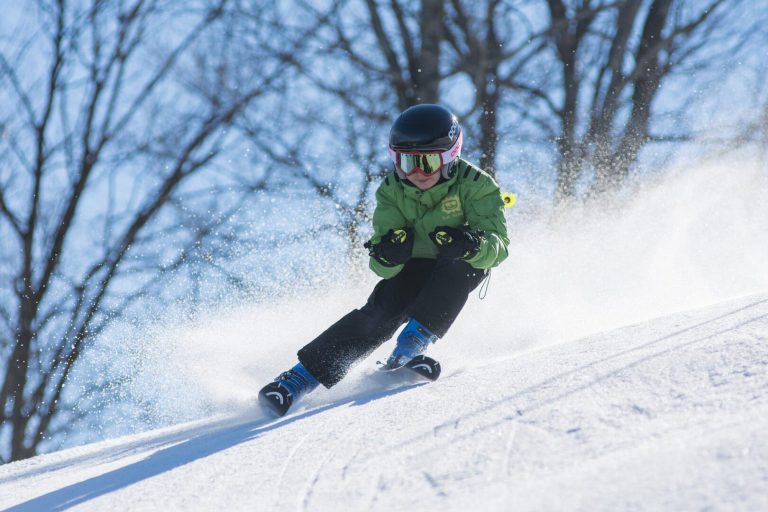 Want to experience a Salt Lake City ski trip? If you hurry, you might be able to squeeze in a trip this year before the snow melts away. Even if you don't, planning for next season is always tons of fun. 
That said, many people have no idea where to begin when planning such a trip. This is where our article comes into play. Below we've included our top tips for planning a Salt Lake City ski vacation so you can have the wintery getaway of your dreams. 
Choose Dates
The first thing you'll need to do when planning your Salt Lake City ski trip is choose your dates. You'll want to pick wisely in order to ensure you arrive during ski season, which falls between late November and early March. 
While these are the typical dates, nobody can control the weather, and snowfall and temperatures will vary from year to year. For this reason, we really recommend planning your Salt Lake City ski trip between early December and early March just to ensure you'll be able to ski while in the area.
Where to Stay
Once you know when you're going, the next step is figuring out where you're going. That is, where you will stay once you arrive in Salt Lake City.
Fortunately, since there is a lot to see and do in the area, it is home to tons of fantastic places to stay, including rental homes, hotels, and resorts. That said, our recommendation is to take an RV and stay in one of the many area RV parks or campgrounds.
Staying in an RV during your ski trip is more relaxing because it allows you to be in your own space and truly let go during your time away. It's also great because it means you'll have a full kitchen, nature right outside your door, and the ability to move during your trip should you choose to do so.
All that said, if you plan on camping during ski season, you will want to ensure you take a winter-friendly rig with an enclosed underbelly, a furnace, and good insulation. Additionally, if you aren't accustomed to driving big rigs, you might want to have the RV delivered in order to avoid driving it in the snow. If you choose to drive in the snow, be sure you have chains and know how to drive safely.
Wondering where to park an RV in Salt Lake City? We have a whole list of awesome options right here. Some of our favorites for ski trips include:
Park City RV Resort
Mountain Valley RV Resort
Koa Brigham City/Perry South
Where to Ski
Unfortunately, there are no ski resorts with RV parking in the Salt Lake City Area. This means you will have to drive to a ski resort or ski area in order to experience this winter sport. Fortunately, driving a passenger vehicle in the snow is much easier than safely driving an RV in the snow. Still, it's a good idea to have chains on hand and review safety tips for driving in the snow.
Not sure where to drive in order to hit the slopes? Some of our favorite ski resorts include:
Brighton — Affordable and beginner-friendly.
Snowbird — Open the longest, so it's good for beginning or end of season skiing.
Deer Valley Resort — Luxury resort where celebrities usually choose to ski.
Park City-Canyons Resort — Huge and well known around the world. Great for a multi-day ski experience.
Schedule Lessons
If you're trying to save money, it can be incredibly tempting to put on your skis and jump in without any lessons. That said, this is likely to be a huge mistake that could ruin your whole trip. After all, nobody wants to spend their ski vacation laid up with a broken leg.
For this reason, we highly recommend working the cost of ski lessons into your budget. Not only will you want to budget for these lessons, you'll also want to schedule them in advance in order to ensure the resort of your choice can fit you in.
Find Equipment
At this point you know 1) when you're going, 2) where you're saying, 3) where you're playing, and 4) you even have a lesson or two on the schedule. Next, you will need to find ski equipment that you can use for the duration of your trip.
We really like Ski 'n See as they tend to have good equipment and competitive prices. That said, if this doesn't seem like the option for you, you can always run a search for "ski rentals Salt Lake City". This should turn up a variety of results that you choose from based on pricing, availability, and reviews. 
Other Things to See and Do
Yes, you are taking a Salt Lake City ski trip, and that means you'll likely spend the majority of your time skiing. That said, it should be noted that there are several other options of things to see and do in the Salt Lake City area. 
If you plan to take a day or two off from skiing and want some fun ways to fill your time, try one of the options below.
Winter Sports
Skiing isn't the only winter sport Salt Lake City has to offer. Why not get in some more wintery fun while the snow is still on the ground?
You might try:
Snow Shoeing
Cross Country Skiing
Tubing Hills
Snowmobiling
Sports Events
If you're a sports fan, you'll be happy to learn that there are some sporting events in Salt Lake City. See if you can catch an event featuring one of the teams below:
Utah Jazz Basketball
University of Utah Gymnastics
Utah Grizzlies Hockey
Sights and Attractions
Finally, there are the many sights and attractions in Salt Lake City. Whether you're looking to learn about the culture or the city, entertain kids for a while, or sneak in a theater performance, there is something for you.
Temple Square
Utah Museum of Natural History
The Gateway Children's Museum
Eccles Theater
Now that you know the ropes, it's time to start planning and making reservations. Check out some of the available Salt Lake City RV rentals here so you can choose the perfect tiny home-on-wheels for your ski adventure.