RVing With Kids to Yellowstone – All You Need to Know with Project Trek
Travel Inspiration
September 30th, 2021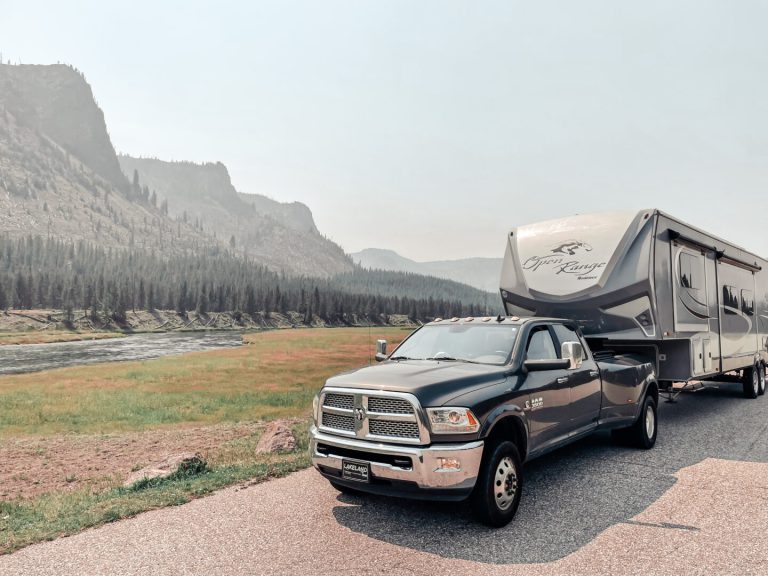 Yellowstone National Park is a United States National Park that spans the borders of Wyoming, Idaho, and Montana. It was established in 1872 as the first national park in the world. It is known for its wildlife and many geothermal features, especially Old Faithful Geyser. Yellowstone has over 2,500 species of animals (including grizzly bears and wolves), which makes it one of North America's richest ecosystems. The park covers an area of nearly 9,400 square miles (23,200 km2).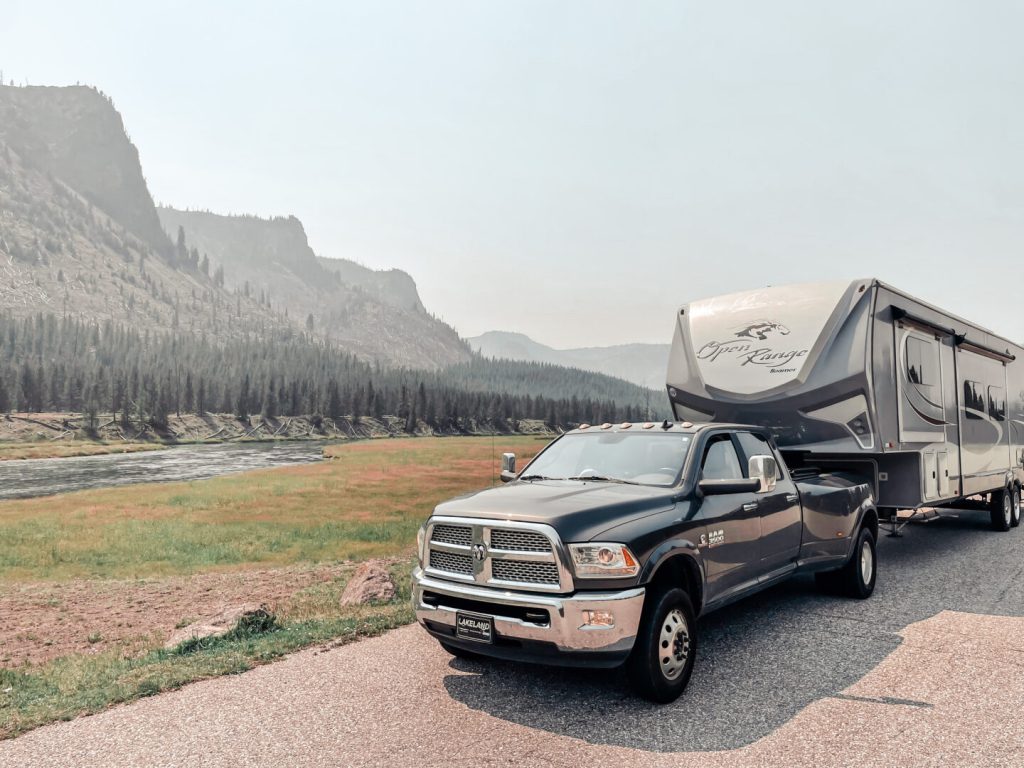 Exploring Yellowstone with your family is a once-in-a-lifetime opportunity in itself, but RVing in Yellowstone was a bucket list experience for us. This summer we spent an entire month exploring the park and it's a memory that I'll carry close to my heart forever, (yeah, it's that amazing)! After spending a month In Yellowstone, I feel well-oriented with the park and feel confident sharing a little information with you guys!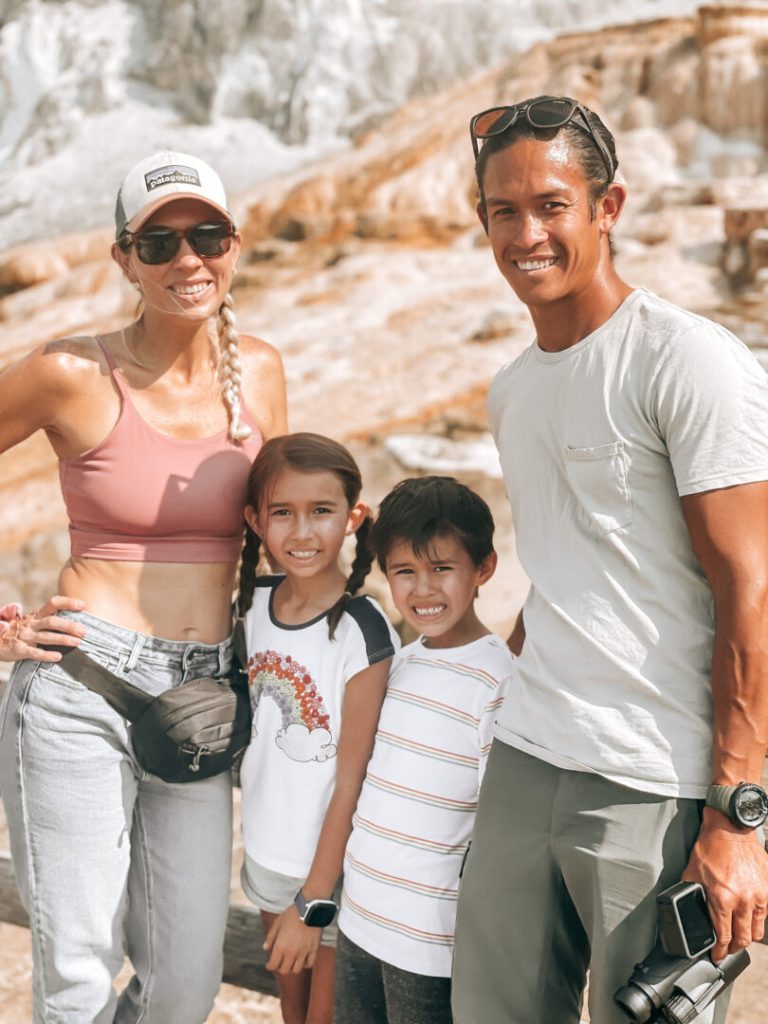 Where to Stay:
First things first, I must let you know that I personally had no clue how expansive Yellowstone is until actually visiting. I was amazed at how large the park is. It's not something that can be fully explored in just one visit, so you'll have to keep going back 🙂 You will need to plan your time if you want to hike or visit particular features, as the driving distances from your RV may be longer than expected.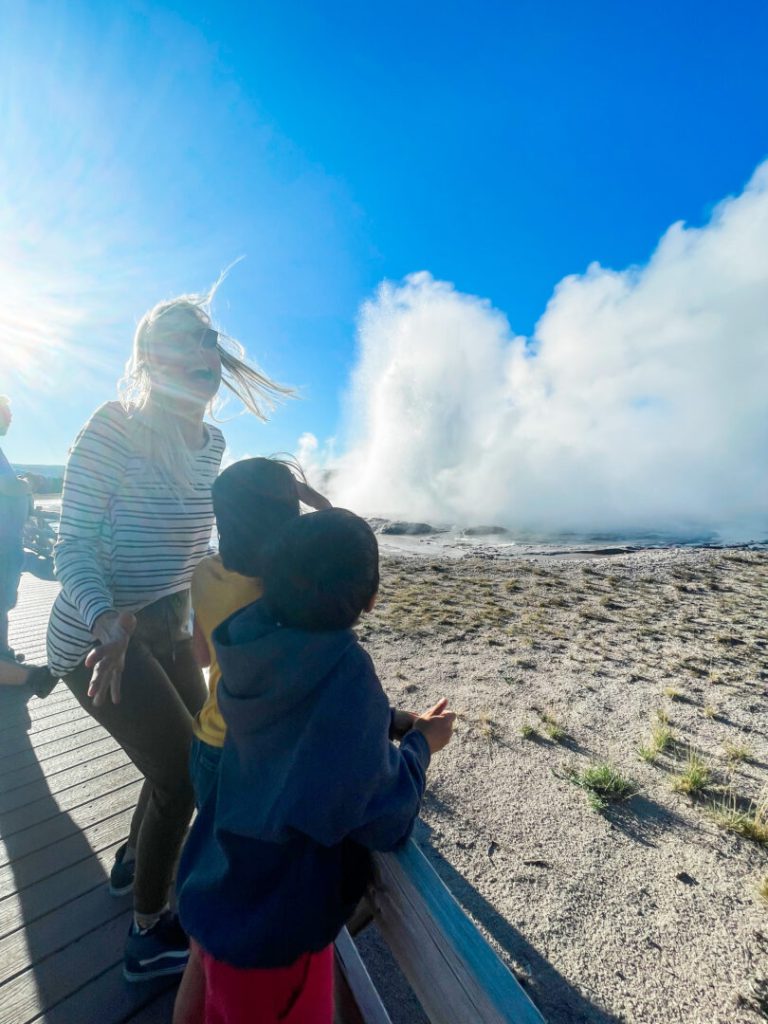 You can RV in Yellowstone and I've got a few places that you might want to consider checking out:
Bridge Bay Campground-$28/PN is located in Yellowstone National Park. Bridge Bay is located near Yellowstone Lake, one of the largest, high-elevation, fresh-water lakes in North America. The sites are tight but honestly, to have even fit in this campground was fortunate being that our rig is 41 feet. Ensure that the site length is appropriate for your RV.
Grant Campground-$28/PN is located in Grant Village, just off the Grand Loop Road at the south end of Yellowstone Lake. It is one of the larger campgrounds in the park. Our site was close to Yellowstone Lake so we enjoyed walking down and letting the kids splash in the water. The sunsets were breathtaking!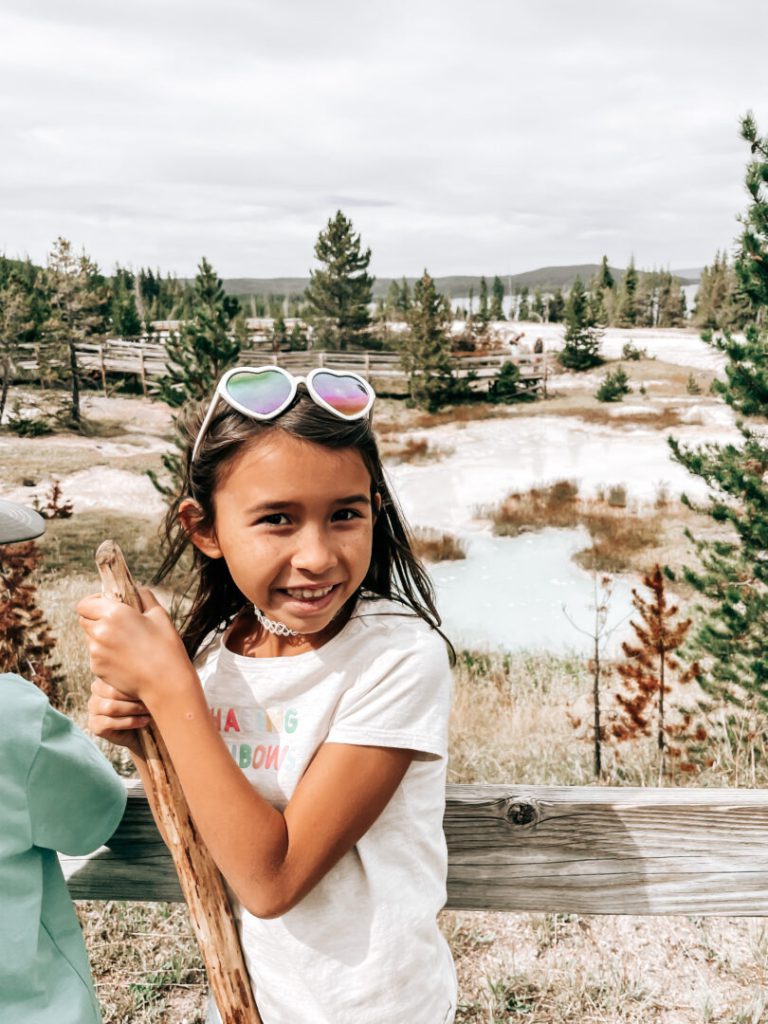 Best Time to Visit:
Yellowstone National Park is a great destination in the summer and spring, but off-peak times will be less crowded and ideal for families. Peak season is from June to August when the natural wonders may still be snow-covered. Spring and Fall seasons offer fewer crowds, pleasant weather, and a chance to see the changing landscape. We arrived at the end of peak time, mid-August. The crowds weren't bad at all and when you're staying within the national park it becomes even easier to explore more of the park.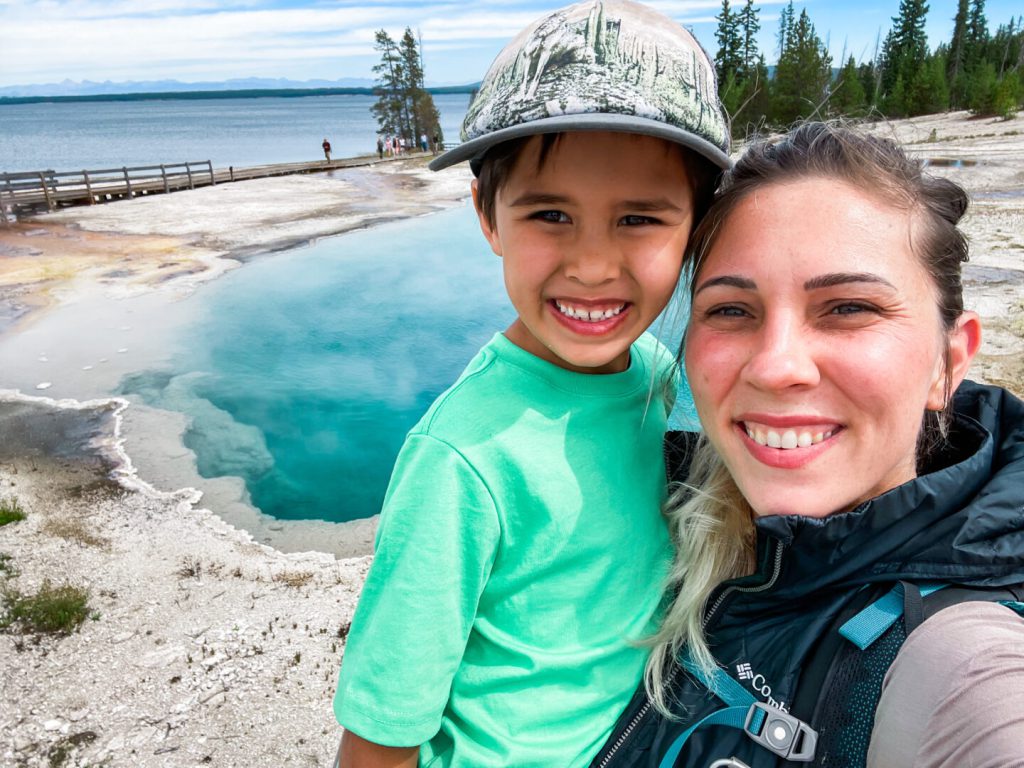 Trip Highlights:
The Lamar Valley, Yellowstone National Park is a great place to watch wildlife with kids. The Lamar Valley has a variety of wildlife from elk, bison, deer, and coyotes. One can also see wolves in this area. We had the amazing opportunity to hike into the backcountry and camp for the night. It was an amazing experience!
The Grand Canyon of the Yellowstone is one of the most popular attractions in Yellowstone National Park. This canyon covers a distance of 15 miles and is a major attraction for tourists. Tourists can view this canyon from a variety of different points while walking or driving on the only two roads that lead into the canyon. We hiked the 4-mile Clear Lake trail, plunging down into the Grand Canyon of the Yellowstone and provided spectacular views! This hike is appropriate for ages 4+.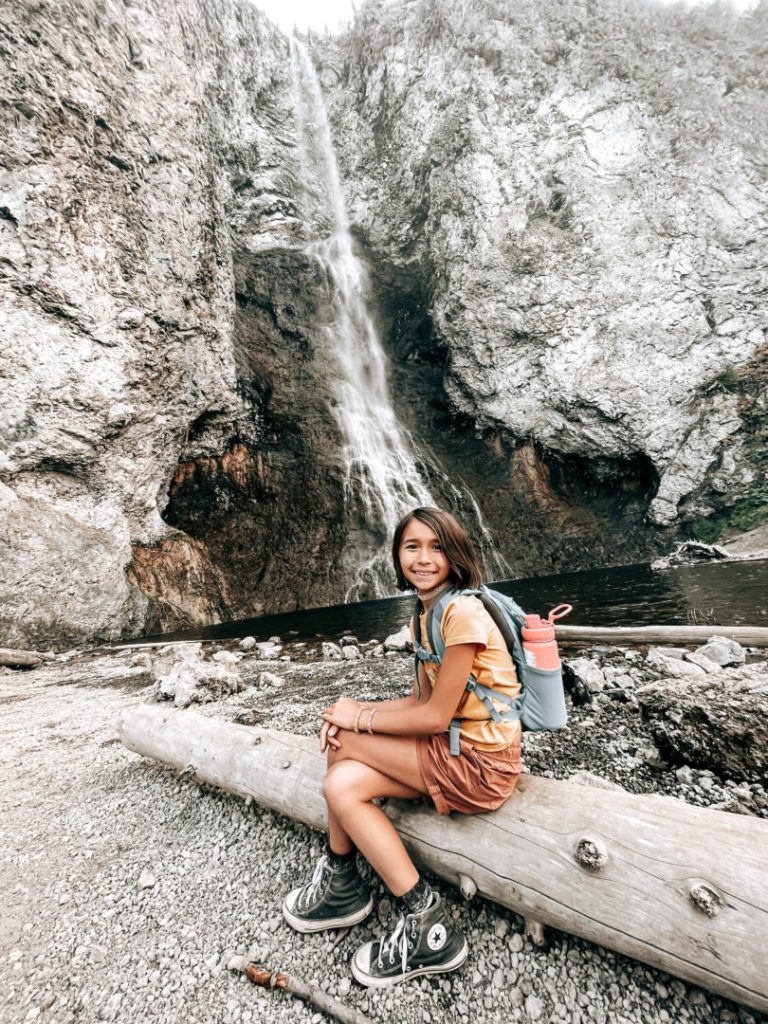 The Grand Prismatic Spring overlook is on the Fairy Falls Trail, about 3.5 miles from the parking lot. This is one of the most popular attractions in Yellowstone National Park and it's easy to understand why. It's an amazingly beautiful waterfall with the most drastic plunge that makes you feel like you're on another planet or in a FAIRY tale! See what I did there.
Mammoth Hot Springs is one of the most popular destinations by tourists because it contains beautiful blue pools with vivid pink edges and unusually perfect formations which have attracted people for centuries. These mineral-rich waterfalls are located 8 miles below the surface and are heated by magma coming from under them.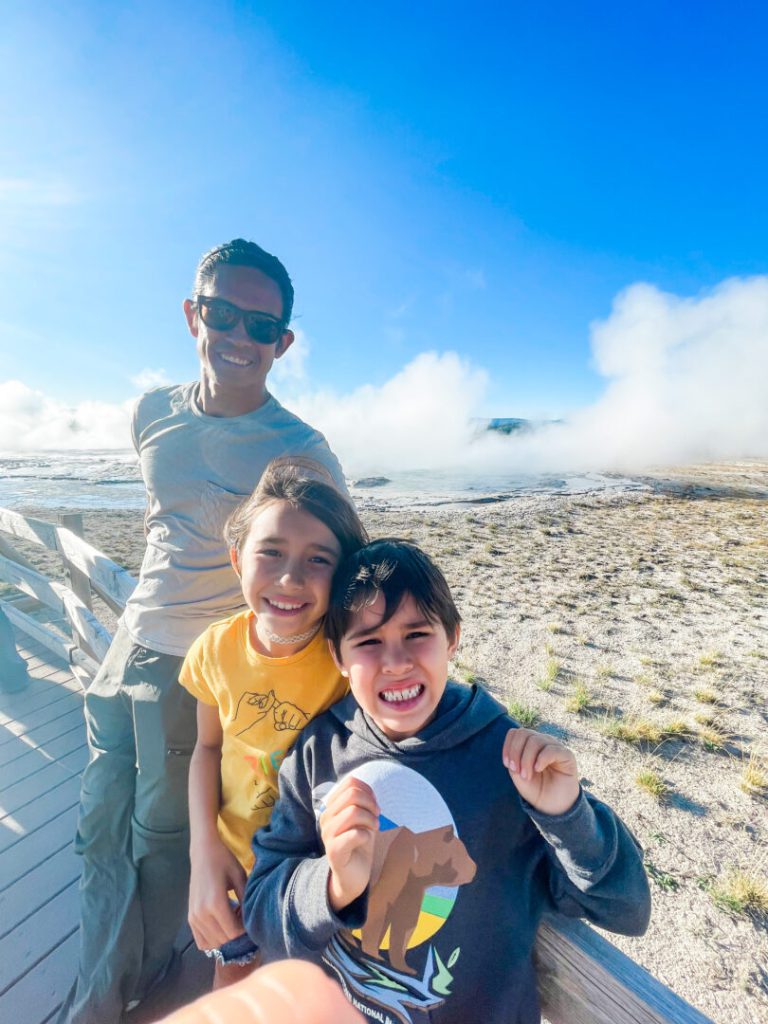 Here are some tips for planning your days in Yellowstone:
-Review a map of the park and decide which area you'd like to visit. To make the most of your trip and consider Mammoth Hot Springs as your first destination!
-Plan your route to make use of the free shuttle service offered by The National Park Service. Shuttles run throughout each day providing access to major attractions while allowing you time for hiking/exploring
-Download offline maps before arrival as cellular services in the park aren't reliable.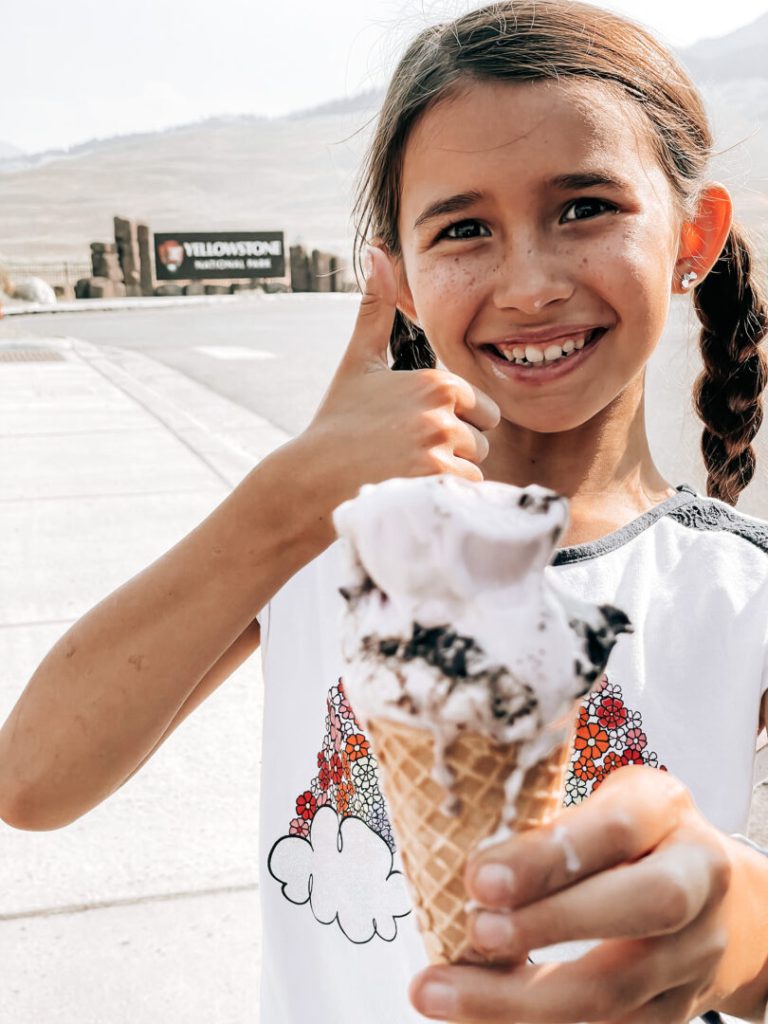 -Bring snacks and water every time you get in your car. It's not uncommon for bison traffic to leave you sitting.
-Be prepared for a variety of weather conditions. It can be hot during the day but cold at night, so you'll need warmer layers or light jackets in addition to sunscreen and hats.
Okay, I know that was a lot of information but if you're planning on RVing in Yellowstone, hopefully this will help you get started! We had an amazing time exploring the park and look forward to going back again soon.
Thanks for reading guys!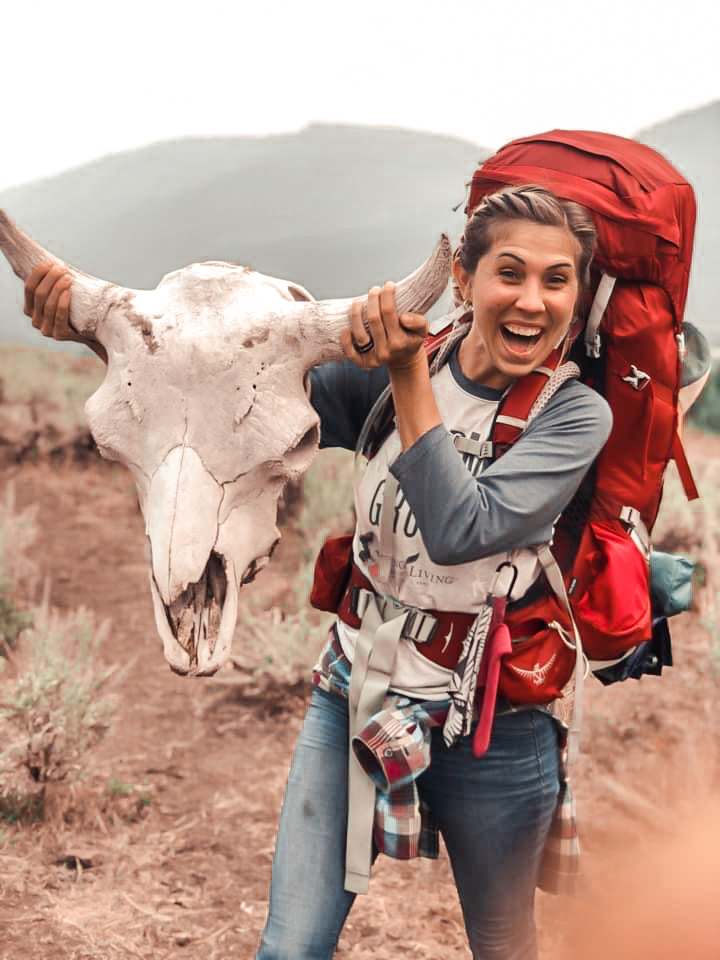 About the Author
We are the Axness family; Nate, Christian, Ella, and Andersen. Five years ago, we sold everything, quit our nine-to-fives, started working for ourselves, and began traveling full-time in our RV. Our goal in sharing our story with you is to encourage you in your pursuit of long-term family travel.
We have been so positively impacted by nomadic life and believe that travel has not only brought us closer together as a family but also made us better citizens in our ever-changing community. We look forward to speaking life into your dreams of travel, helping you navigate the difficulties that travel can inevitably bring, and inspire you to embrace the RV lifestyle. Follow along with our adventures on Instagram @ProjectTrek.