Sewer/Plumbing
September 6th, 2019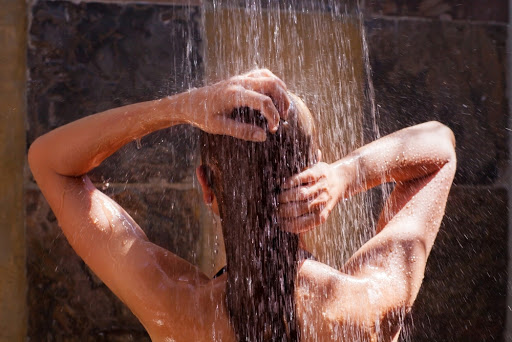 Here's What You Need to Know About an RV Water Pressure Regulator, RV Water Pressure Gauge and More
When you arrive at a campground, there is no telling what kind of water pressure you will find. If you're experiencing RV low water pressure, you may not be able to complete a simple task like washing dishes. And if you've ever taken a shower with low water pressure, you know that it's something you'll never want to do it again! If your RV water pressure is too high, you could actually damage the plumbing system in your RV and cause burst pipes or water leaks.
 Luckily, a small, simple part of your RV water system can ensure your water pressure is at just the right level, making for happy campers everywhere! The RV water pressure regulator keeps the psi of the water entering your RV at a safe level. Campground water pressure is typically very high, and the recommended water pressure for RV is 60 psi for newer RVs, and 50 psi for older RVs. 
Another helpful piece of equipment to utilize, especially if you're having RV water pressure problems, is an RV water pressure gauge. This can measure the psi level of the water pressure, and can let you know if you need to use your RV water pressure regulator. 
To use the RV water pressure regulator, simply attach it to the campground water supply before using the water. Make sure you don't attach the regulator to your RV, as the connection hose can burst if the pressure is too high.
If you love a shower with great water pressure but your traveling partners don't, a great option is an adjustable RV water pressure regulator. This small RV accessory allows you to control the pressure and flow of water into your RV, and can easily be adjusted with a flathead screwdriver.
RV water pressure regulators are typically an affordable purchase. Standard models can be found for under $20, and adjustable models under $60. Major manufacturers include the Watts RV water pressure regulator and the Camco RV water pressure regulator.
Be sure to keep in mind that if your RV has a water pressure regulator that is a little older, it may need replacing. A regulator that is older or not working properly due to kinks or cracks can affect water pressure, too.
Trust us, for a reasonable cost, an RV water pressure regulator can make your camping experience much more enjoyable! There's nothing like the perfect pressure in your shower after a long day of enjoying nature, and a water pressure regulator can ensure it's just the right pressure, every time.
This post may contain affiliate links.