How Tos & Tips
Last updated on November 27th, 2022. Originally published on June 14th, 2017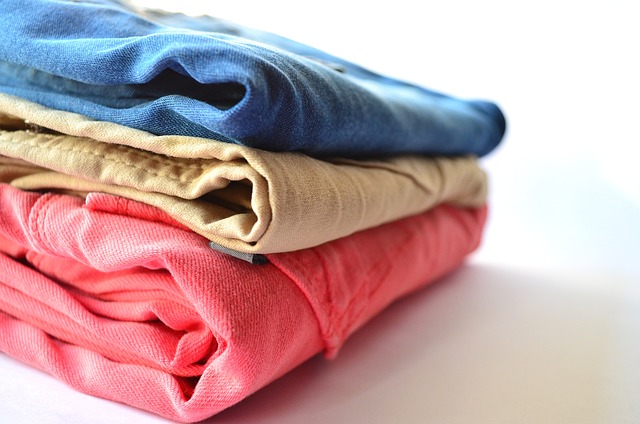 No one wants to spend hours of their vacation cooped up in a laundromat.
But if you're going on a lengthy RV trip, chances are, you're going to need to wash your clothes at some point — especially if you're taking on fun (but sweaty) outdoor adventures.
Luckily, it is possible to avoid this tedious coin-laundry fate. How, you ask?
You can ditch the laundromat and enjoy an endless supply of clean clothes on your own time by adding a washer and dryer to an RV. Yes, it's possible. Here's how.
RV Washer and Dryer Units
First things first: You need to choose the right washer and dryer unit to make sure it'll work for your RV. Obviously, space is at a premium in a motorhome, so it's critical to choose a compact washer and dryer. For instance, you may want to use a washer/dryer combo, which performs both functions with only one machine.
Some stackable washer and dryers might also work, depending on their size and necessary amperage. Always be sure to double check with your manufacturer to ensure that the washer and dryer unit you're considering is compatible with your rig.
Installing the washer and dryer in your RV might actually be much easier than you imagine, as many RV models now come with a pre-existing washer/dryer hookup tucked away in a cabinet or closet. Usually, these hookups will only be appropriate for a mini washer and dryer or combo, and may require a ventless setup made specifically for RVs and other enclosed spaces.
If your rig doesn't come pre-equipped for an RV washer and dryer installation, you may have to do some retrofitting work to make your laundry unit fit. Obviously, the specifics of this operation will depend not only on your RV and washer/dryer model, but also on your rig's footprint and living space. For the best results, you may want to at least consult with an RV contractor — preferably one who's done aftermarket RV modifications and perhaps even RV washer/dryer installations in the past.
When choosing the unit itself, consult with the contractor and the manufacturer, because the best all-in-one RV washer and dryer combo will depend, again, on your rig and your laundry needs. For instance, it might be worth upgrading to a larger stackable laundry machine if you're traveling with lots of rambunctious kids, but not so much if it's just you taking on the road alone.
RV Washer Dryer Combo Ventless
As much as it'll be nice to save your quarters, you might be wondering how much this project might cost.
It's true: RV washers and dryers aren't inexpensive. In many cases, you could be looking at spending about $1,000 for a reliable combination washer and dryer model, and that's before any labor cost if you have it professionally installed.
You should also keep in mind that all-in-one washer and dryer combos are sometimes less effective than laundry machines that perform each function separately. Additionally, ventless systems sometimes lack the power of their vented counterparts, which means you may want to perform a dryer vent installation on your RV, which can be both work intensive and expensive.
Portable RV Washer and Dryer
One of our best tips for RVers who want to do laundry on their own time, but don't necessarily want to invest the time and work into installing a full-size washer and dryer in their RV: Consider a portable washing machine, which you can often purchase for less than $100. These standalone laundry machines don't have quite as much capacity as larger, automatic washers and dryers, but they still offer a way to wash your clothes on the road without visiting the laundromat (or using your kitchen sink). Then, simply hang out your clothes to dry on a clothesline — which is better for the fabric and elastic, anyway!
RV Models with Washer and Dryer
If you think you're going to want to have your own laundry facilities available during your RV trip, or if you're going to be full-timing, the best bet is to purchase an RV that already has a washer dryer hookup — or even one that already has a washing machine and dryer included. These features are becoming more and more popular in RVs today, especially in high-end, premium models.
A few brands that offer models and floor plans that include a washer and dryer or preparation for them to be installed include Newmar, Jayco, Tiffin, Forest River, and many others. However, the inclusion of laundry machines varies greatly depending on RV size and individual floorplans, so you'll need to state ahead of time to the dealers you're working with that this feature is something you're looking for.
You can also find travel trailers and fifth wheels with washer and dryer prep. In fact, it's sometimes easier to locate these models, since fifth wheels and other large travel trailers don't have to devote any of their floorspace to a cockpit and thus have more room to add in large appliances. However, keep in mind that these large trailers are also very heavy, which means you'll need to have a capable tow vehicle in order to haul it — and those tow vehicles can be incredibly expensive in their own right.
Whether your find an RV that already includes a washer and dryer, utilize existing hookups and buy your own, make do with a smaller portable washer, or suck it up and head to the laundromat, one of our other best tips for RVers is to travel as light as possible and make everything you bring last as long as possible. For instance, unless you're spending a lot of time outdoors in the dirt, you can probably wear that pair of jeans for a few different days — especially if you're out in the boonies away from cities and public places! As long as you keep your body clean and your camping buddies don't mind a little dirt, there's no reason you need a brand-new, freshly-laundered outfit every single day.
After all, camping is about getting back in touch with nature, right? And we can assure you, the trees don't care about the mustard on your t-shirt.