Illinois has something for everyone. Whether you love the hustle and bustle of a big city or the solitude and nature of a quiet park, you'll find something you love to do on an Illinois RV vacation. If you're traveling with children, Illinois has museums and history and parks for them to explore. If you're traveling solo, or with a group of adults, there are more mature activities to pursue like wine tasting or golfing. However you want to spend your time, you'll find something exciting to do with it — and RVshare can help you find the perfect vehicle to pursue your interests!
1.) Chicago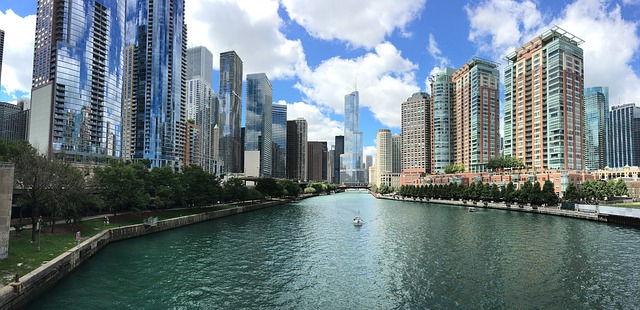 A good Illinois RV trip planner should start, of course, with a trip to Chicago. You could spend an entire trip just seeing the sights of The Windy City. If you're traveling with kids, be sure to spend some time at Millennium Park, where you can see incredible architecture, beautiful landscaping, and public art in an area that provides free cultural programs like concerts and exhibitions. Splash in the Crown Fountain, and don't miss the Cloud Gate sculpture…more commonly known as "The Bean." It's just a short walk from Millennium Park to the shores of Lake Michigan, and definitely worth the stroll. Save a little time to walk along the path along the lake and admire the view! You can also stop at the Navy Pier for live music, movies in the park, and performances just for kids.
While you're in Chicago, you'll want to check out the Willis Tower (formerly known as the Sears Tower) as well. The tallest tower in Chicago, and the second tallest in the country, Willis Tower originally served as the central office space for the many employees of Sears Roebuck and Company when it was finished in 1973. The tower now has a sky deck that allows visitors to stand on The Ledge — a glass balcony extending four feet outside the 103rd floor, for truly breath-taking (and stomach-dropping!) views.
If you're traveling with children, also make time for the Shedd Aquarium, where they can investigate more than 32,000 animals in exotic settings. Visit the Caribbean reef and get acquainted with the green sea turtle Nickel, or see the sea jelly exhibit near the Wild Reef. Kids can also visit the sturgeon touch pool in the Great Lakes exhibit, the Polar Play Zone touch pool in the Abbott Oceanarium, or the outdoor Stingray Touch.
Chicago
Website: choosechicago.com
Where to Stay
The Chicago Northwest KOA is close to Chicago and O'Hare International Airport. The campground has planned activities on weekends from Memorial Day through Labor Day, including wagon rides, movies, face painting, and more. There is an on-site pool, pull-through RV sites, and complimentary wifi. Camp Bullfrog Lake is a 30-minute drive from Chicago, and offers scenic camping along the lake, along with canoe rentals and fishing.
2.) Starved Rock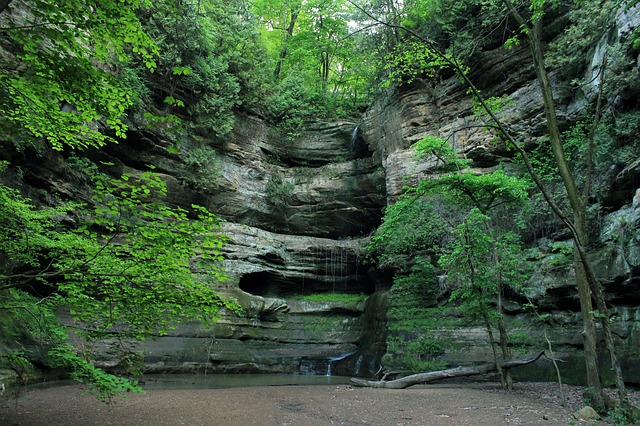 Starved Rock State Park was voted the #1 attraction in the state and is a wonderful Illinois RV trip idea. Waterfalls are active in spring and after heavy rains, and the park has 13 miles of trails, along with access to the Illinois River with its fishing, boating, beautiful views, and even ice fishing in winter. The lodge showcases the largest two-sided fireplace in all of Illinois. Begin at the Visitor Center and see their interactive displays and videos about the park. Grab a hiking map…and stop in after a long hike for an ice cream treat!
Starved Rock State Park
Address: 2668 E. 875th Road. Oglesby, IL 61348
Contact: (815) 667-4726
Price: Free
Website: starvedrockstatepark.org
Where to Stay
Camping is available at Starved Rock State Park, with a campground store nearby as well. The Hickory Hollow Campground is also close, and has a swimming pool, playgrounds, a game room, a general store, and free wi-fi.
3.) Giant City State Park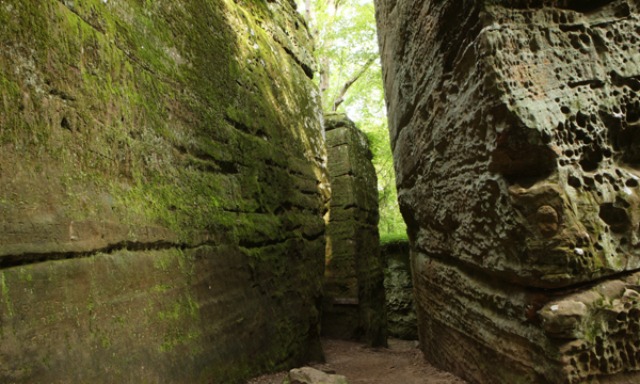 Giant City State Park gets its name from the huge bluffs of sandstone that look like they form streets for giants. The park is home to fern, moss, flowering mint, and hundreds of species of wild flowers and trees. Stop in at the Visitor Center to see interpretive displays on the geology and history of the park, as well as to learn about the plants, animals, and history of the park. Visitors to the park can practice archery at the range, go hiking, go horseback riding, or rock climb in designated areas.
Giant City State Park
Address: 235 Giant City Road, Makanda IL 62958
Contact: (618) 457-4836
Website: dnr.illinois.gov/parks/pages/giantcity.aspx
Where to Stay
You can camp at Giant City State Park. The Class A campground has water, electricity, showers, and sanitary facilities for trailer and tent camping. Little Grassy Lake Campground is also nearby and sits on Little Grassy Lake, offering opportunities for boating and fishing.
4.) Cache River State Natural Area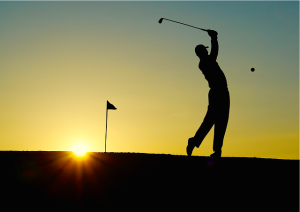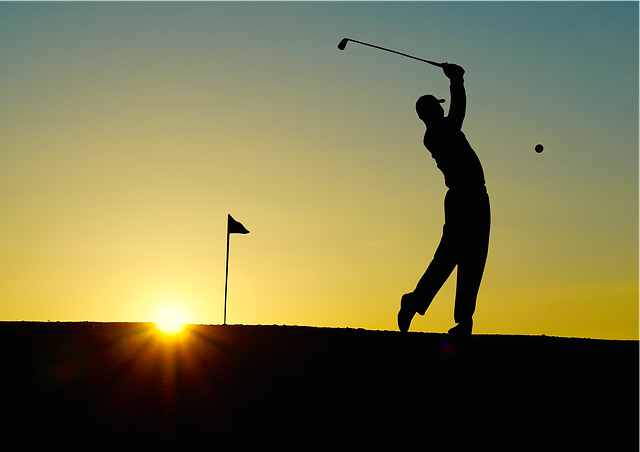 The Cache River State Natural Area in southern Illinois is on a floodplain carved by the glacial floodwaters of the Ohio River. Visitors to the Cache River — which seems more like a bayou than a river — may see rare wildlife, migratory waterfowl, and shorebirds. The area provides food, cover, and water for these plants, animals, and birds, more than 100 of which have been listed as endangered or threatened by the state of Illinois. Impressive cypress trees can grow to over 40 feet wide, and many are more than 1,000 years old. For an even more in-depth look at the Cache River, book a tour with White Crane Canoes and have an experienced guide accompany you as you paddle around. It's a great way to ensure a memorable Illinois RV trip with kids!
Cache River State Natural Area
Address: 930 Sunflower Lane, Belknap, IL 62908
Contact: (618) 657-2064
Website: dnr.illinois.gov/parks/pages/cacheriver
Where to Stay
Camping is available at Ferne Clyffe State Park, where campsites at the Deer Ridge campground have gravel pads with electricity, cooking grills, showers, and a sanitary dump station. Dixon Springs State Park is also near the river and has a Class B trailer camp area with a sanitary dumping station and electricity available.
5.) Golf Vacation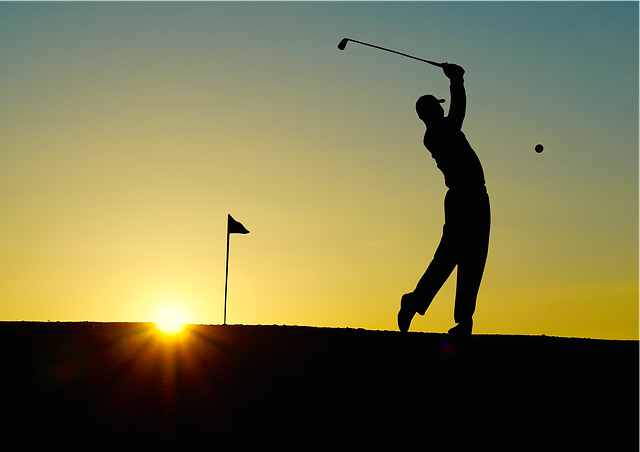 An excellent way to spend an Illinois RV vacation is touring the various golf clubs and resorts in the state. The Eagle Ridge Resort & Spa in quaint Galena has four championship golf courses and is considered the premier golf destination in northern Illinois. Harborside International Golf Center in Chicago is the only facility with two of Golfweek's "Best Courses You Can Play in Illinois," and is home to the most expansive driving range and practice facility in the state. The Aldeen Golf Club in nearby Rockford was named one of Golf Magazine's top 50 courses in the country under $50. Finally, the Mistwood Golf Club brings a feeling of Scotland to the Midwest with 20 St. Andrews-style sod wall bunkers…and a Scottish tavern where you can celebrate the end of a game well-played.
Golfing in Illinois
Websites:
Eagle Ridge Resort & Spa:eagleridge.com
Harborside International Golf Center: harborsidegolf.com
Mistwood Golf Club: mistwoodgc.com
Where to Stay
The Palace Campground is two miles from Galena, near the Eagle Ridge Resort & Spa and features mini golf, swimming, movies, and food on-site.  The Chicago Northwest KOA is close to Chicago and is a good option if you golf at Harborside and Camp Bullfrog Lake is about a half hour drive from Mistwood, and offers camping next to the lake, with plenty of water sports and outdoor activities available for visitors.
6.) Springfield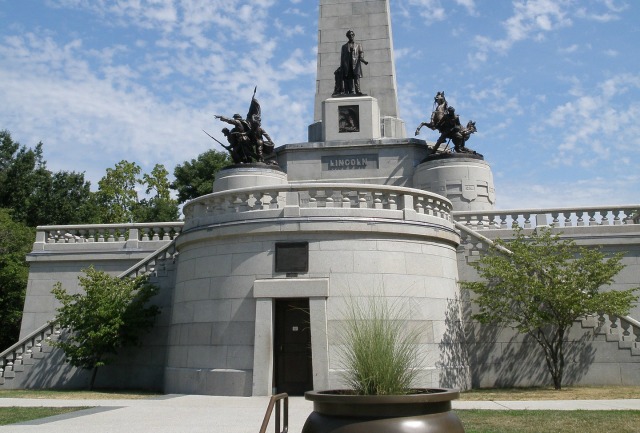 An Illinois RV vacation wouldn't be complete without a trip to Abraham Lincoln's hometown to learn about the country's history and his legacy here. Begin with the Abraham Lincoln Presidential Museum to get a good overview of the life of the nation's 16th president. The museum features high-tech exhibits, interactive displays, and a reproduction of the White House as it looked in 1861. The Presidential Library holds a collection of preserved Lincoln documents and artifacts, including more than 12 million items from the Illinois State Historical Library. You can also visit Camp Butler National Cemetary, once the site of Illinois' second-largest Union Army training camp and a Confederate POW prison. Over 25,000 people are interred in the cemetery, including 866 Union and 776 Confederate soldiers who died at the camp.
You can also see the Frank Lloyd Wright-designed Dana-Thomas House, which has over 100 pieces of original Wright-designed oak furniture and more than 250 examples of art glass light fixtures. The barrel-vaulted dining room and ballroom are two of the most photographed places in the history of American architecture. Stop in for a bite at the Cozy Dog Diner along Old Route 66, and have a hot dog on a stick at the place where it was invented.
Abraham Lincoln Presidential Museum
Address: 212 N. Sixth St., Springfield, IL 62701
Contact: (217) 558-8844
Price: $15 for adults, $6 for children 5-15
Website: presidentlincoln.illinois.gov
Where to Stay
Riverside Campground in Springfield has campground hosts always available on-site to assist guests. 87 campsites have access to a dump station and shower house. The Springfield KOA has mini golf, a pool, and bike rentals along with wifi and Kamp K9 for your furry camping companions.
7.) Wine Country Tour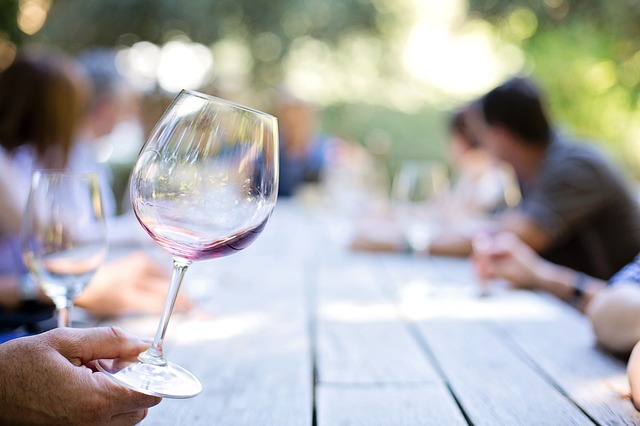 A wine tour is a lovely addition to your Illinois RV trip itinerary. The Illinois wine scene has grown exponentially over the past twenty years, from 14 wineries in 1997 to over 100 today. Try a few wines — maybe even try some from different regions of the state to compare how they taste. It's quite a delicious bit of research you're doing here.
If you're near Chicago, visit Cooper's Hawk Winery & Restaurants in Oak Lawn, Lynfred Winery in Roselle, or Valentino Vineyards & Winery in Long Grove. A Fox River wine tour could take you to the Illinois River Winery in Utica, the Prairie State Winery in Genoa, and the Waterman Winery & Vineyards in Waterman. Or you could take a tour of northwest wineries and stop in at Creekside Vineyards Winery & Inn, the Famous Fossil Winery & Vineyard, and Massbach Ridge Winery in Elizabeth.
Wineries in Illinois
Websites:
Cooper's Hawk Winery & Restaurants:coopershawkwinery.com
Lynfred Winery: lynfredwinery.com
Valentino Vineyards & Winery: valentinovineyards.com
Illinois River Winery: illinoisriverwinery.com
Prairie State Winery: prairiestatewinery.com
Waterman Winery & Vineyards: watermanwinery.com
Creekside Vineyards Winery & Inn: creeksidevineyards.com
Famous Fossil Winery & Vineyard: famousfossilwinery.com
Massbach Ridge Winery: massbachridge.com
Where to Stay
If you're touring wineries near Chicago, stay at the Chicago Northwest KOA. Mallard Bend Campground is a nice option if you're visiting wineries along the Fox River, and Shabbona Lake State Park has RV camping if you'll be in northwestern Illinois.
8.) Apple River Canyon State Park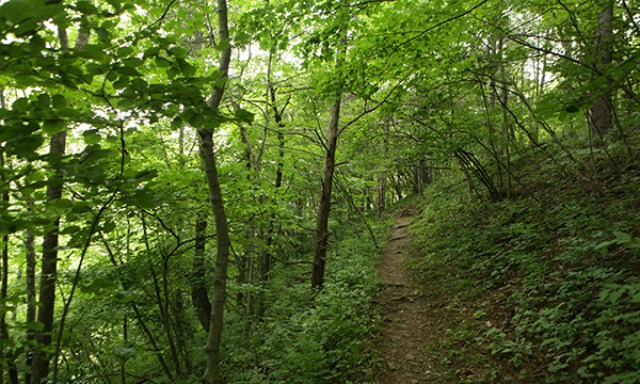 Apple River Canyon State Park is off the beaten path — but all the better for it. After all, a good Illinois RV road trip should include a chance to get out of the crowds and cities and back to some quiet nature. Apple River is in the hilly northwest corner of Illinois, near Wisconsin. Its limestone bluffs and ravines are picturesque and show the area's history as part of a vast sea floor that stretched across most of the middle of the country. You can fish in the park, or hike and appreciate the solitude.
Apple River Canyon State Park
Address: 8763 E. Canyon Rd., Apple River, IL  61001
Contact: (815) 745-3302
Website: dnr.illinois.Parks/Pages/AppleRiverCanyon
Where to Stay
Camping is available just over the border at Wolf Creek Campground in Wisconsin. Campsites have water and electricity, a bathroom and shower facility, fire pits and grills, a bridge to the local park, and two playgrounds for kids to enjoy. Mississippi Palisades State Park is also nearby and has electrical hookups, water, and sanitary dump stations.
9.) Galena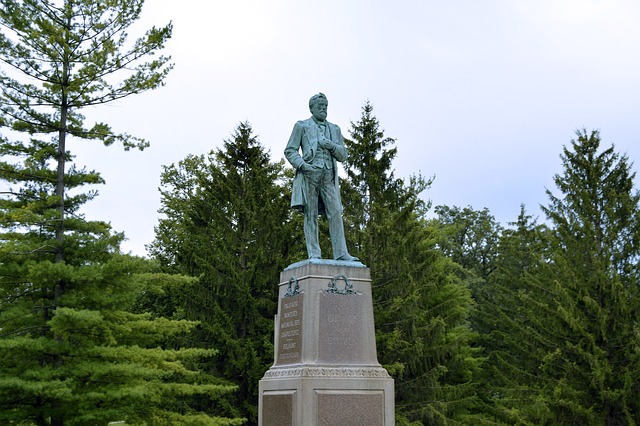 Stop for a day or two in the serene little town of Galena. Wander along Main Street and browse through art galleries, antique stores, and local shops. Hike or kayak near the Galena River Trail. Check out the Apple River Fort, a reconstructed Black Hawk War site, or visit the Galena & U.S. Grant Museum to learn more about the home of President Grant. If you're traveling through town in winter, do some downhill skiing or snowboarding at Chestnut Mountain Resort.
Website: visitgalena.org
Where to Stay
The Palace Campground is two miles from Galena and features mini golf, swimming, movies, and food on-site. Vel Terra Ranch is a country campground with a western flair, nestled in 103 acres of hills, trees, and abundant wildlife.
10.) Discovery Center Museum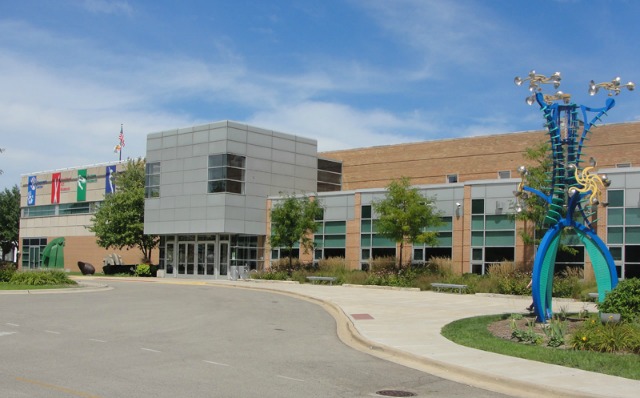 If you're traveling with children, make this one of the best RV trips to Illinois by taking them to the Discovery Center Museum in Rockford. The Discovery Center is a hands-on children's science museum with over 300 exhibits in 23,000 square feet. Various galleries focus on the body, color & light, astronauts and more. There's also an art studio and planetarium, along with the outdoor Rock River Discovery Park — the first community-built outdoor science park in the country. Rock River has a dinosaur dig pit, a maze, a water play area, and a secret garden.
Discovery Center Museum
Address: 711 N Main St, Rockford, IL 61103
Contact: (815) 963-6769
Website: discoverycentermuseum.org
Where to Stay
You can camp at Blackhawk Valley Campground on the outskirts of Rockford. The campground has a playground, pedal carts, mini golf, and basketball available for guests.
Final Thoughts
Illinois has so many opportunities for beauty. From the shores of Lake Michigan to the jaw-dropping limestone bluffs of Apple River Canyon, you may be in danger of wearing out your camera battery before you finish your trip! With museums and historic sites and aquariums to boot — everyone in the family will have a wonderful time. RVshare can help you find the RV rental you need for your trip, and you can try these ideas if you need a few more suggestions on RV parks or places to stay as well.