Toilet
September 11th, 2019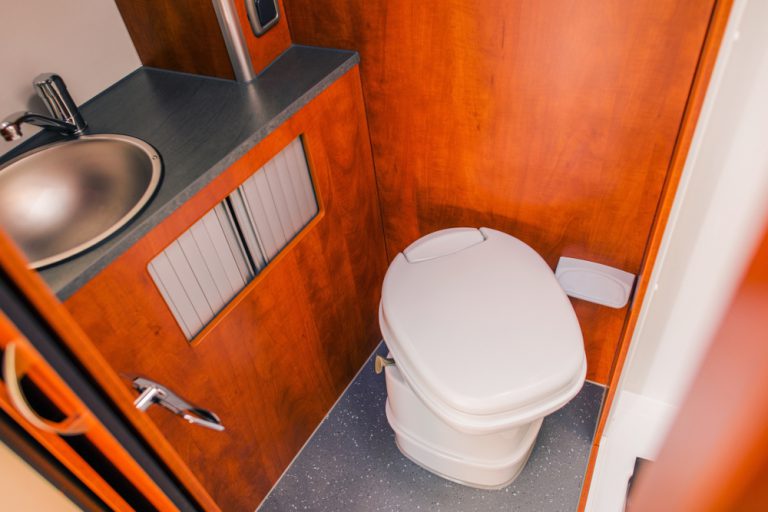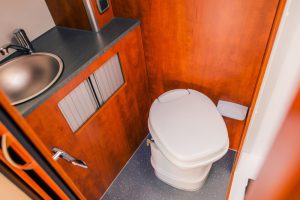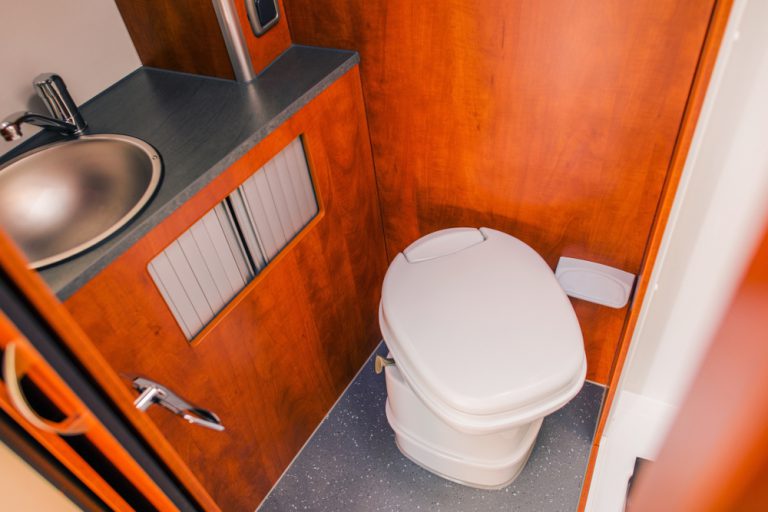 Has your RV toilet seen better days? Maybe the seat is cracked, or perhaps it's leaking. Whatever the issue, a broken toilet means it's time for a replacement, and that means you're likely looking for RV toilets for sale. 
Fortunately, finding a replacement RV toilet is not difficult. What is more difficult is deciding what kind of toilet you'd like to put in. There are far more options than you might imagine, and sifting through them all can be overwhelming. 
Toilet Options
Your options include:
Gravity Flush Toilets
These toilets are what most would consider traditional RV toilets. They use gravity and a small amount of water to flush waste into your gray tank. There are many different types of gravity-flush toilets, but in general, we prefer porcelain over plastic, and a long bowl as long as it will fit properly.
The Dometic 320 fits this description and tends to be well-reviewed.
Portable Toilets
If you own a smaller RV such as a pop-up camper or campervan, there's a chance it didn't come equipped with a toilet. In these cases, a portable RV toilet can be really handy. The cassette toilet is one version of this, but we much prefer the more elaborate portable toilets that actually flush waste away.
Our favorite? The Thetford Porta Potti Curve (550E).
Composting Toilets
The third type of toilet you're likely to come across is the composting toilet. Composting toilets do not dump into the black tank, but instead, bury waste under a covering of sawdust or something similar.
Some composting toilets do separate liquid waste from the solids and hold them in two small respective tanks, which must be emptied occasionally. Surprisingly, these toilets do not smell any worse than a traditional toilet would, and they are great for boondockers who need to use as little water as possible.
Our favorite one of these is the Nature's Head Composting Toilet. 
Used RV Toilets
People who wish to save money may consider purchasing a used RV toilet. This is not a bad option if you are able to find a used toilet in good working condition. Just be sure all parts are functioning properly, and don't forget to sanitize the toilet well. 
Wondering where to find a used toilet? A junkyard is not a bad place to begin. You could also watch local "for sale" pages such as Craigslist for listings, as well as eBay. 
With this information in mind, you're ready to go out and make an informed decision about your RV toilet purchase. Happy shopping!
This post may contain affiliate links.