Covers
September 13th, 2019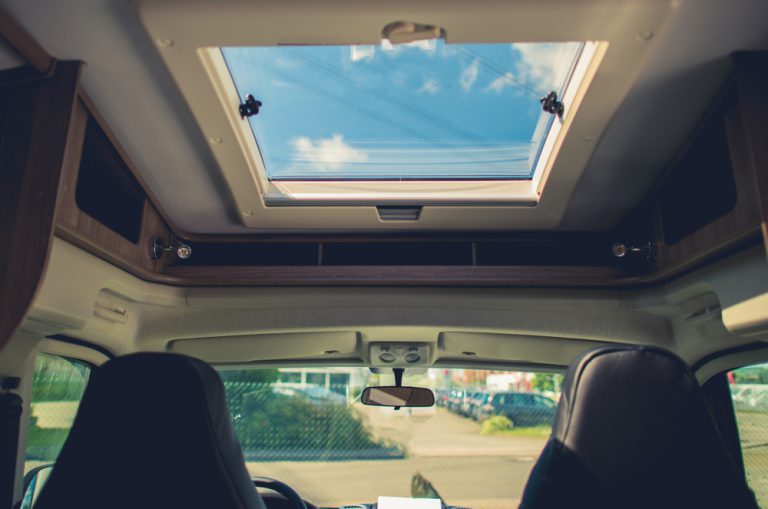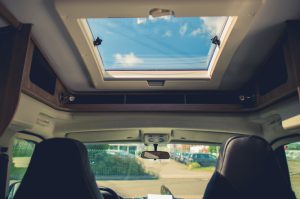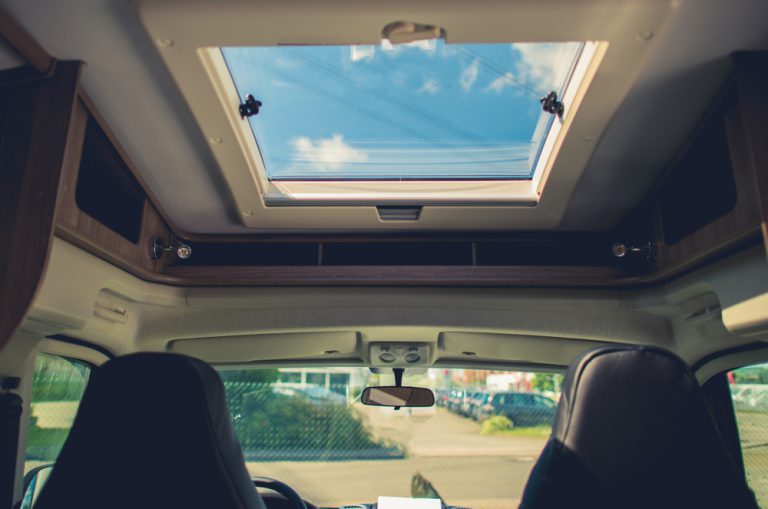 Some areas of your RV just naturally dark, and can make them uninviting, which isn't necessarily what you want after a long day of traveling or enjoying the outdoors. An RV skylight is a great option that can be added to any RV, providing natural light. But like many RV accessories, especially those located on your rig's roof, proper care and maintenance is extremely important. It can help ensure that you are maximizing the life of your RV skylight.
Typically, an RV skylight is made of two pieces: an inner liner that has a clear cover and a plastic frame that is screwed to the ceiling and the RV skylight dome, also sometimes known as an RV skylight cover, which is located on the outside of the RV.   
If you're looking for an RV skylight cover that isn't a part of the skylight system, but is a cover that goes over an existing skylight, those are an option as well! Many RVers utilize an RV skylight cover to stop ultraviolet rays from entering their RV. These types of RV skylight covers fit snuggly into the vent opening and can help keep your RV cooler in the summer and warmer in the winter.
To properly maintain the RV skylight cover that is a part of the skylight, you'll want to climb up on to the roof of your RV once or twice a year and do a visual check. Check to see if it looks good overall, paying special attention to any cracks from age, flexing or bubbles, as they can lead to cracks or leaks. You'll also want to check the sealant around RV skylight covers, because if the sealant isn't working properly, water can leak into your RV.
Resealing your RV skylight cover once or twice a year is a good task to complete, because once sealant begins to crack, tear or just not work anymore, leaks can occur in a very short period of time. Keep in mind that extreme weather and temperatures, both hot and cold, can lead to sealant having a shorter lifespan. If you're traveling often in extreme temperatures, you'll want to make sure you're checking your sealant more often. 
If you want to purchase RV skylight covers, the most important task is to measure the existing skylight dome, to ensure you're purchasing the right sized accessory. Make sure you jot down the size of the dome itself as well as the width of the flange where the screws fasten the dome to your RV roof. Once you know the measurements, it should be easy to find a replacement RV skylight cover or system.
If you're having trouble finding a perfect fit, you can choose a replacement RV skylight dome that is different than what is already there, but it has to be larger. You want to also make sure that the flange of the RV skylight cover is either as wide or wider than the original. It's important that it at least covers the original screw holes.
Natural light from a skylight is always a great addition to any space, whether it's a home or your trusty RV. Make sure you're keeping up with proper maintenance for your RV skylight cover and you'll always be able to enjoy the beautiful light! 
This post may contain affiliate links.