Sink
September 13th, 2019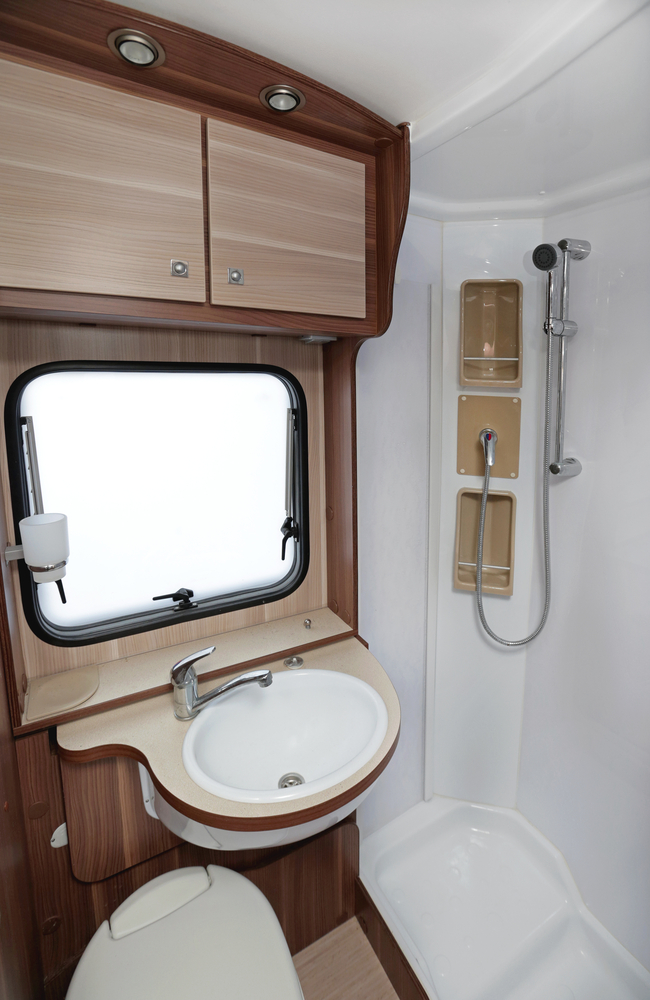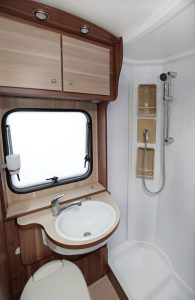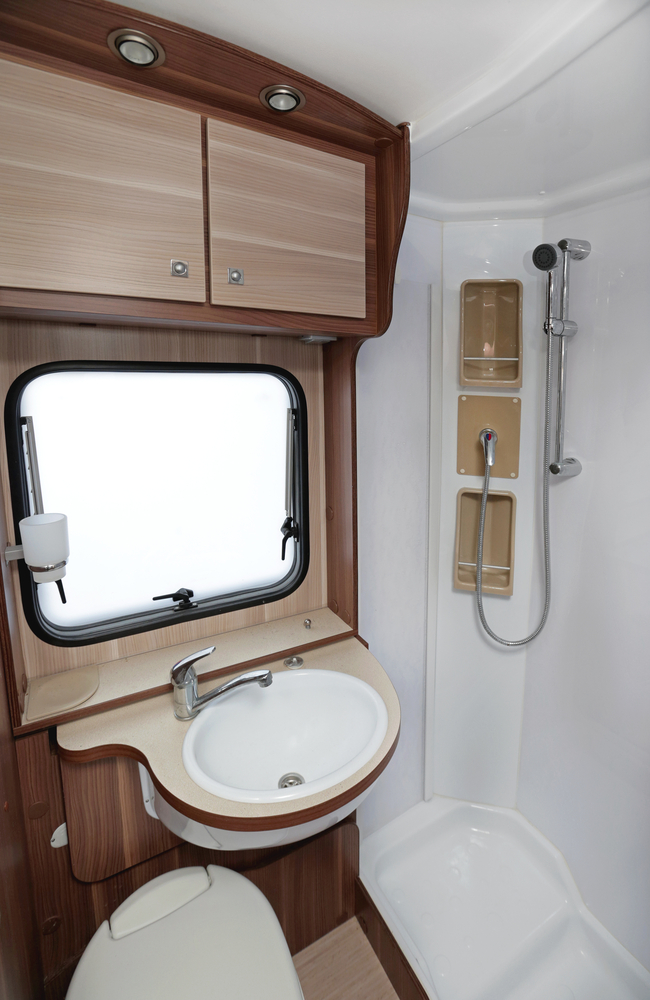 Did you know you have options as far as your RV sinks and faucets go? You can replace these items just as you might in a house, and doing so can make all the difference in the world. 
Why RVers Replace RV Sinks
Wondering why someone might want to replace their RV sink? There are many reasons one might choose to do this:
A plastic RV sink is a common thing to find in a trailer or motorhome. Unfortunately, these sinks get chipped, cracked, and stained easily, and aren't the prettiest to look at. Therefore, a camper may be looking for another option.

Some people might replace their sink for the sake of weight. Stainless steel sinks are heavy and can be replaced with something lighter in order to stay within a GVWR.

A few ambitious remodelers might simply be looking for a different kind of sink. A small RV sink could be replaced with a bigger one for instance, or a double sink could replace a single. In another type of remodel, the RV vanity sink and countertop are removed and replaced with a new countertop and an RV corner sink to save counter space.
RV Sink Material Options
Fortunately, there are plenty of material options when it comes to RV replacement sinks, meaning RV owners can get exactly the look they want.
The four basic RV sink materials are as follows:
Plastic

— Cracks and stains easily; inexpensive and lightweight

Stainless Steel

— Heavy and more expensive; easy to clean; looks amazing

Acrylic

— Heavy; a step above plastic; resists stains and dings

Solid Surface

— Most expensive; residential feel; resists stains and dings
Add-on RV Sink Parts
With your new sink installed, you'll probably want to make sure you have all the bells and whistles to go along with it. These are the accessories we recommend:
RV Sink Cover

— RV sink covers are great for creating extra work surfaces when sinks are not in use. 

RV Sink Strainer

— A good strainer is essential in the kitchen in order to keep food from going down the RV drain and into the gray tank. 

RV Sink Stopper

— You may want to make sure you have a stopper that lives in the bathroom sink. This helps prevent things from falling down the drain and provides a way to fill the sink should you need to. 
Why RVers Replace RV Faucets
Now we know why some RVers choose to replace their sinks, but why would they replace faucets? Again, there are a few reasons:
An RV sink faucet may need to be replaced in order to match a new sink.

Some choose to replace their RV sink faucets due to the poor quality of the stock faucets.

Those who boondock regularly may prefer an RV sink pump faucet that is run on hand power rather than city water or electricity.

RV shower faucets break easily and may need to be replaced pretty early on.

An RV shower faucet does not always provide adequate water pressure, and often uses too much water, especially for the amount of pressure it has. 
RV Faucet Options
Once you've decided you'd like to replace one or more faucets in your rig, you'll want to consider your options. 
Sink Faucets
Sink faucets are made from one of two things: stainless steel or plastic. In some cases, you might find a faucet made from a combination of the two. 
Plastic is nice because it is lightweight and inexpensive. However, stainless steel is much more durable, making it the ideal choice for those who spend a lot of time in the their RV. The choice is yours, and neither is right or wrong. 
Hand Pump Faucets
Hand pump faucets are best for those who do a lot of off-grid camping. They require more effort to use, but do not require electricity or a pressurized city water system. These pump faucets tend to be made of stainless steel and look quite nice, but are typically on the small side. One of our favorite hand pump faucets is the Valterra Rocket Pump. 
Shower Faucets
Finally, there are shower faucets. These too come in plastic and stainless steel options. When shopping for an RV shower faucet, it's good to look for a product that can provide good water pressure while using very little water. The Oxygenics line is perfect for this and therefore quite popular with RVers. 
Knowing these things, you should be able to make an educated decision regarding your RV sinks and faucets. No matter what you choose, we're sure you'll just be glad to have access to running water while spending time in nature.
This post may contain affiliate links.