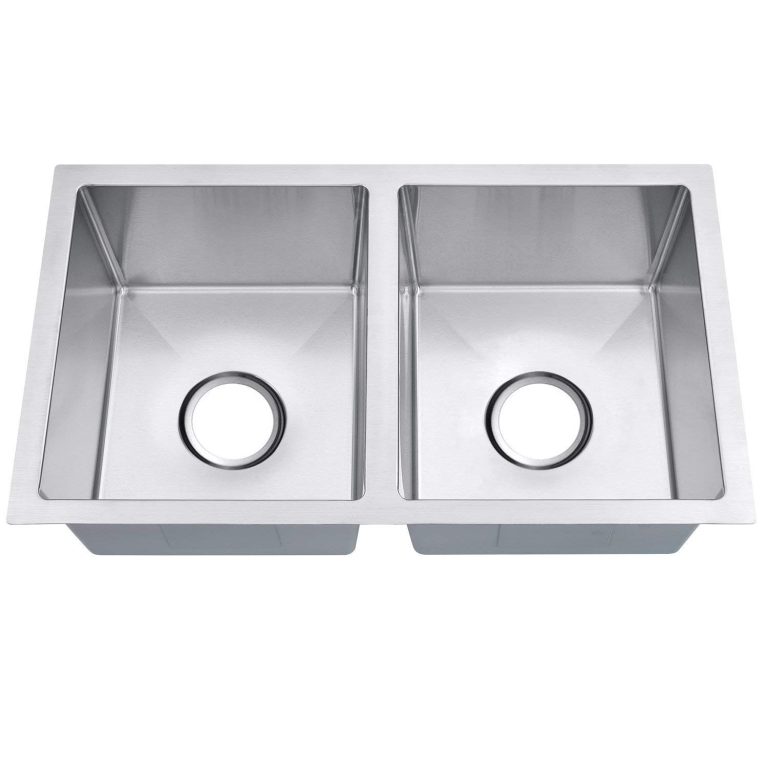 At some point during the life of your RV, you may want to consider replacing your sinks. You may have cheap, plastic sinks whose color has faded or that have cracked. You may have sinks that don't work well anymore. Or you may just want a style upgrade.
Stainless steel RV sinks are a great, popular option for motor homes. They're easy to clean, they're available in a variety of shapes and sizes, and they're easy to sanitize so your food is kept clean. Here are a few things to keep in mind when shopping for a stainless steel RV sink.
Why you may want a stainless RV sink
Along with being easy to keep clean and sanitized, an RV stainless steel sink will last longer than materials like plastic. They can take a lot of wear and tear, and if you're going to be using your RV a lot, or if you have a bigger family that needs a serious sink for all your dishes and cooking, stainless steel RV sinks will hold up. 
An RV stainless sink also helps your motor home look more like an actual home. It looks inviting and stylish in your kitchen. They do cost a little more than plastic sinks, but the durability and quality of a stainless RV sink make them worth it.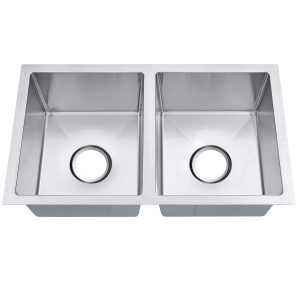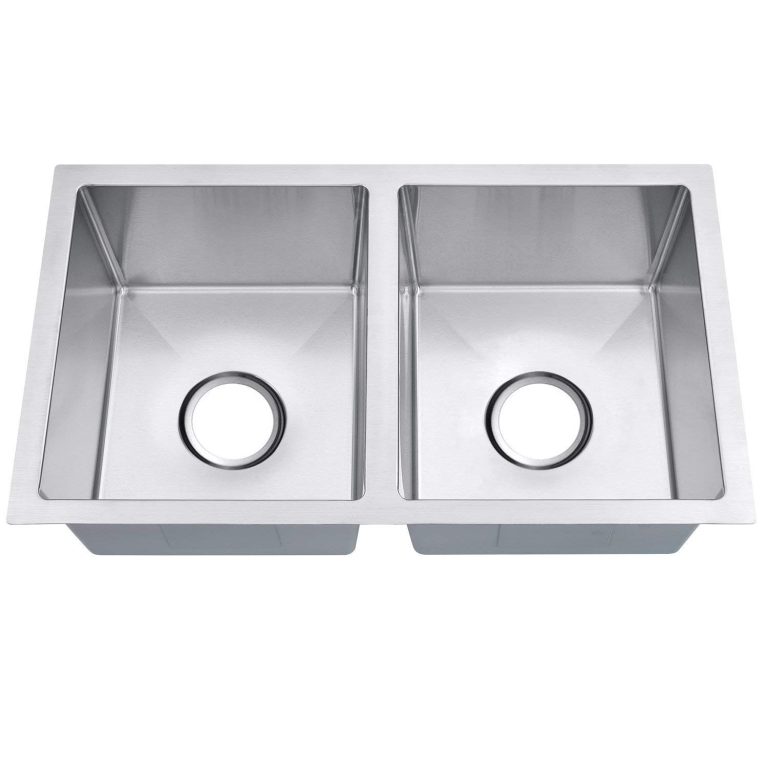 What to look for with a stainless steel RV sink
RVs come in many different sizes and styles…and so do their sinks. The size of your kitchen is going to vary depending on the size and class of your vehicle. Chances are, a Class A RV will have a much bigger kitchen than a Class B or a trailer…and, therefore, will need a larger sink. Make sure you choose a sink that fits in your kitchen and is convenient for your layout. You can choose from single or double sinks, squared sinks or rounded ones, or even corner-style sinks. 
Also, keep in mind that just because your RV currently has a single-style (or another style) sink doesn't mean you have to stick with that. You may be able to put a larger sink in, and you may enjoy that a lot more. Double sinks are convenient for handwashing dishes, or you may want a deeper sink. RV corner sinks are great if you have an L-shaped or back corner kitchen, and may allow you to access the sink from several different directions.
How to care for an RV stainless steel sink
Stainless steel sinks use metals like nickel to protect them. The sinks are stain-resistant, but they can get scratched, or even dented on occasion. They also require a special stainless cleaner so be sure to check the ingredients on any cleaners you purchase to make sure they're okay to use with your gray tanks. 
You may also want to consider an RV sink cover. Not only will it protect the sink, but it will also give you more counter space on top of the area where your sink is.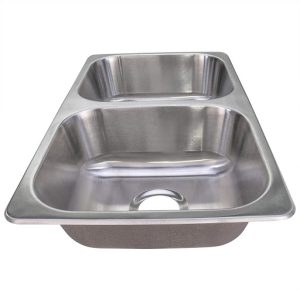 Where to get stainless steel RV sinks
You can likely shop for RV stainless steel sinks with the dealer who sold you your vehicle. There are also other RV dealers who specialize not only in selling RVs, but in selling sinks and furniture and all the other specialized appliances and devices that RVs require. You can even shop online for a stainless steel sink for your RV. Regardless of where you choose to purchase, make sure you have the make, model, and year of your RV on-hand so you know you're getting the right size sink. Also, it's a good idea to do some research ahead of time. Look up reviews of the dealer or product, talk to people you know or people in RV forums who have experiences with the sink you're looking to buy. You can even research the company who makes the sink you're interested in, to be sure they're reputable.
Once you have your sink, there's a good chance you can install it yourself. Replacing RV sinks is a fairly straightforward DIY job, and you'll find lots of advice on those same RV forums and from those same friends. You may find that choosing the sink itself was the hardest part of the job!
This post may contain affiliate links.