RV Seat Covers – Don't Buy One Until Your Read This
Seating
September 13th, 2019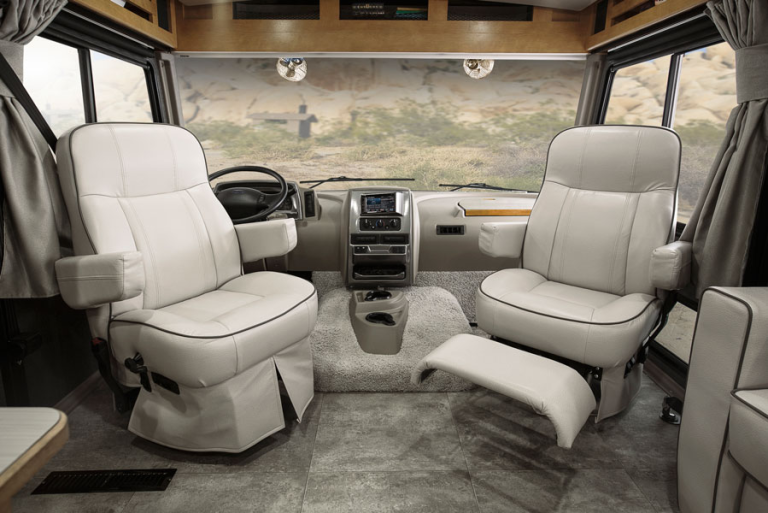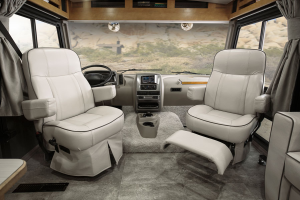 We all love that feeling of sitting in your RV's captain chair as you enjoy a front-row seat to the unfolding scenery. Therefore, it's understandable that you would want to ensure you're looking after your RV's seats, including protecting them from wear and tear.
The best way you can do this is with RV seat covers, as they provide a think, durable, and comfortable layer of protection, helping your seats to stand the test of time.
Today, we're going to tell you everything you need to know about RV seat covers to help you make the right decision.
The Benefits of RV Seat Covers
RV seat covers pose a number of benefits to RV owners, including:
They prevent grime and dirt from staining the seats
They add an elegant touch to your RV
You can choose a design based on your personal style
They help retain the value of a vehicle and keep it looking great
They protect your seats from fading caused by UV rays
They prevent warping of your existing seat's material (especially leather), caused by excessive movement
Flexsteel RV Seat Covers
If you've done even a small amount of research on seat covers, then you've probably stumbled upon numerous websites talking about Flexsteel RV seat covers. Flexsteel has been a popular brand within the RV industry for many years now and they have built an excellent reputation based on high-quality craftmanship, durability, and good value for money.
Flexsteel RV seat covers come in many different choices for all types of RVs and can be purchased via their website. Be sure to keep an eye on websites such as Amazon and eBay for good deals on these products too.
Where Can You Buy an RV Seat Cover?
Where you buy your RV seat cover from will largely depend on whether you're purchasing brand-new or used products. There's a wide range of companies specialising in RV seat covers, both online or in your city. You can also pick up some great prices on Amazon (like these RV captain chair seat covers starting from just $37.00).
Be sure to do your research when purchasing an RV seat cover and read as many relevant reviews as you can find. We also recommend you triple-check your seat's measurements to ensure your desired cover will fit correctly. After all, correctly fitted seat covers last longer when compared to improperly fitted covers!
Are you ready to hunt down your perfect RV seat covers? Not only are they a great way to add extra comfort to your captain seats, but they're also perfect for keeping them in top condition for longer!
This post may contain affiliate links.