Tips for Setting your Rental Business up for Success this Year
RV Owners
January 16th, 2018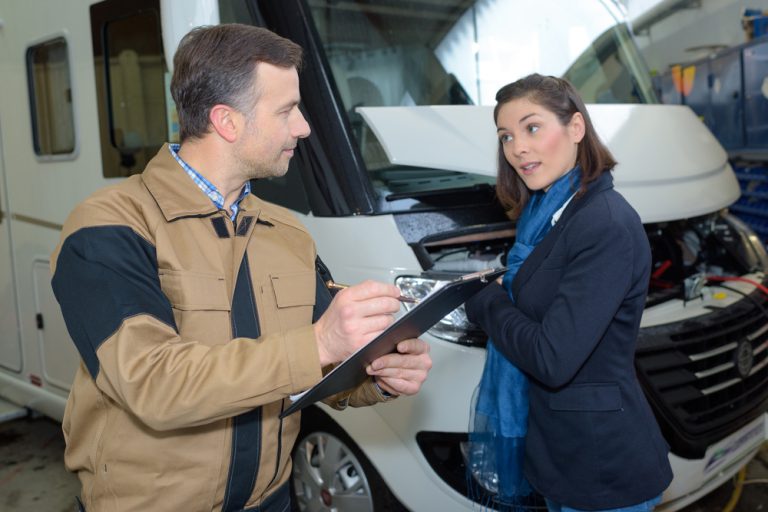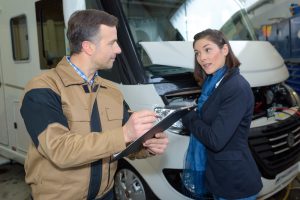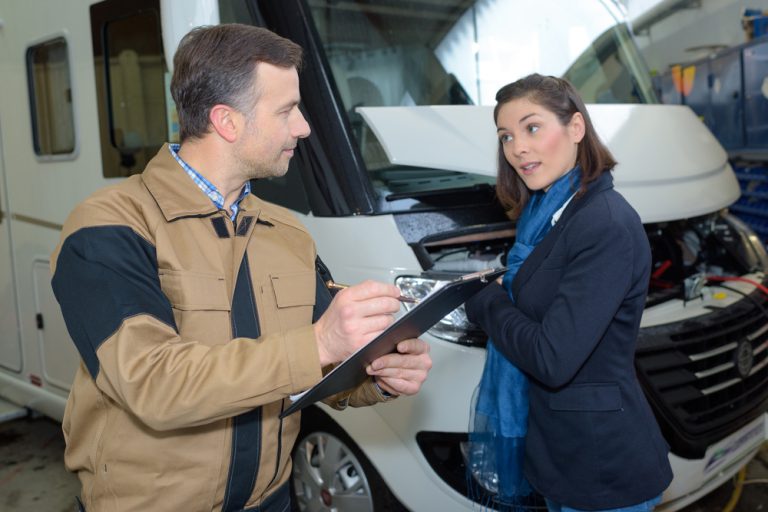 New year, new you… new way to make money?
If you've been dusting off your entrepreneurial skills or you've recently picked up a copy of The 4-Hour Workweek, you may be excited to make 2018 the year you finally start working for yourself. There's nothing like ditching the office in favor of earning your living in a self-directed way — or at least making a few extra bucks to help pad out your bank account.
Oftentimes, RVers focus on saving money on camping rather than using this unique travel lifestyle to earn themselves more cash. And don't get us wrong, that's a great tactic! With so many savings tools and discount membership clubs, like Passport America, there are tons of ways to hack your RV travel budget.
But if you really want to take it to the next level, turning your motorhome into a moneymaker is the way to go.
"But should I really rent out my RV?" you may be wondering. "Doesn't it constitute taking a pretty serious risk? And is by-owner RV rental even profitable?"
Well, you've come to the right place. We're here to tell you everything you need to know about renting out your travel trailer or motorhome, including just how much extra cash it can put into your pocket. Heck, some RVers even use RV rental to make their full-time living!
So, ready to learn more about how to put your motorhome to work for you? Read on.
Can You Make Money Renting Your RV?
Let's get one thing straight right off the bat: renting out your travel trailer isn't just profitable. It can actually be extremely lucrative if you do it right.
That's because when you rent on the peer-to-peer market, like right here though RVshare, you benefit from being able to offer some of the best RV rental deals on the market. Here's how it works: when you're renting out your privately-owned rig, you have relatively few overhead business expenses. In fact, if you weren't renting out your rig, it would probably just be sitting there empty in your garage or driveway, collecting dust and depreciating in value.
So when you list your RV for rent, you're able to undercut commercial dealerships' RV rental rates significantly — which is a big incentive for thrifty renters to turn to your rig when they're scoping out their options. Renters also love how straightforward and simple the RVshare rental process is, without the pesky hidden fees or fine print they often find at a traditional rental agency.
And even if your rig doesn't cost as much per night to rent, you'll still be making a significant profit. After all, your only expenses are the regular maintenance you'd normally be putting in to assure the health and longevity of your vehicle, as well as mileage and wear-and-tear you can build into your RV rental's price!
How to Run an RV Rental Business
Whether you've got a Class A, Class B, or Class C RV, RVshare makes it super simple to get your rig out there in the rental market. In fact, you can list your rig for rent in just a few minutes' time. You've just got to snap a few photos, input some information, set your rental guidelines and prices, and voila!
And the best part of the whole thing is, you always have absolute control over who can rent your rig. Age limits, pet restrictions, excess mileage fees — you name it, RVshare makes it simple to implement the exact guidelines you need to ensure you feel safe and secure throughout the rental process.
On top of that, both sides of the agreement will benefit from RVshare's unique matrix of rental benefits, including 24/7 roadside assistance as well as full comprehensive and liability insurance coverage on every rental. Plus, all communication and payments are done through the platform, so you can feel confident about maintaining your privacy and safety throughout every rental interaction.
RV Rental as a Business
As RVing becomes a more and more popular travel style, motorhome hire is increasing in demand. In fact, in some markets, traditional RV rental facilities struggle to keep up with all the RV rental requests on a day to day basis.
That means running an RV rental business is an excellent way to turn a profit, and relatively reliable — especially as far as nearly-passive income goes. In fact, the majority of owners who rent their rigs through RVshare report earning at least $5,000, and up to $30,000, annually, just by renting out their RVs when they'd otherwise be sitting empty. All you've got to do is list the rig, respond to prospective renters, and, of course, make sure the RV gets a good cleaning in between each venture — a process that takes much fewer than the traditional 40 hours you'd spend in the office during a regular workweek.
It also helps to make your rig as comfortable and cozy as possible, a feat that can be easily achieved with a few simple touches. For example, purchasing some decorative throw pillows or soft, cozy blankets to add to the bedroom can turn an anonymous RV into a motorhome in the truest sense of the word. You can also add inexpensive accessories like decorative flowers or scented candles. Here's a whole post full of ways to make sure your renters are the happiest campers in the park!
Starting An RV Rental Business?
Running an RV rental business is the perfect way to start earning money on your own schedule, and 2018 is the perfect time to jump into the world of being a business owner and entrepreneur. We know you can achieve the goals you're dreaming of through the surprisingly simple (and rewarding!) process of peer-to-peer RV rental, and we're happy to be here to help you at every step along the way.
So what are you waiting for? List your RV on RVshare today, and start watching your bank account grow — instead of watching your RV sit there sad and lonely!
This post may contain affiliate links.