How Tos & Tips
May 3rd, 2021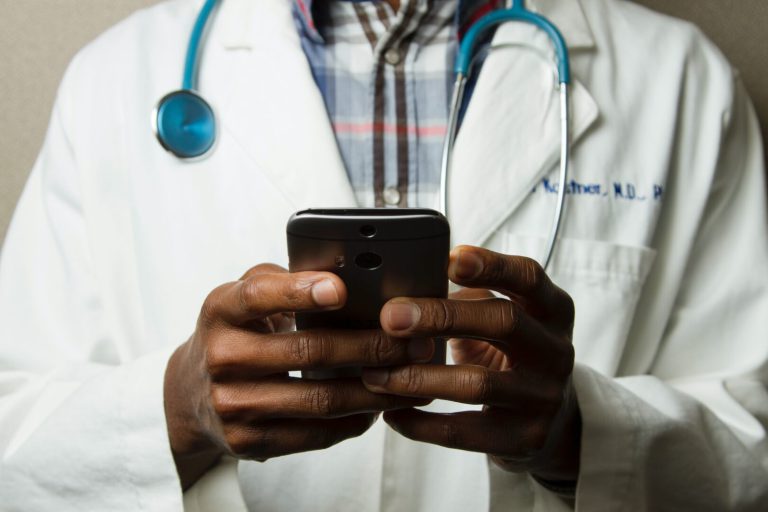 Many people wonder how to handle medical needs while traveling via RV. The truth of the matter is, the answer to this depends on how often you travel, as well as your current health situation.
For instance, if you travel full-time in your RV, you will need to do a lot more to prepare for medical care on the road than you would if you were only planning to travel for a week or two. Meanwhile, those traveling for several months will need to make more preparations than the casual vacationer, but may make some different decisions than the full-time RVer.
No matter what your situation is, we have some advice for you. Below we share our top tips for how to be medically prepared on an RV trip.
How to Prepare for Your Trip
Before we discuss what to do while traveling, let's talk about the preparations you might want to make before hitting the road. By taking these simple steps before you leave home, you could avoid major problems down the line. Therefore, these are definitely things you'll want to add to your to-do list.
Talk to Your Doctor
First and foremost, you will need to speak with your doctor, dentist, and even the vet who cares for your pets. Make sure there are no medical reasons you might want to avoid travel at this time, and ask if there are any special steps you should take in order to be medically prepared for your RV trip.
Carry Medical Documents
We highly recommend keeping a digital copy of important medical documents on hand at all times.
For people, this might include documentation of allergies, vaccinations, dental x-rays, prescriptions, and known medical problems.
For pets, it might just be vaccination documentation.
These documents can help tremendously should you or your pet experience a medical emergency.
Invest in Your Health
Before leaving home, make sure your insurance provider will cover you out of state. If not, try searching for nationwide coverage as soon as possible, so you can rest easy while traveling.
You might also consider a subscription to a virtual doctor program for yourself and your pets. Additionally, many RVers find that a subscription to Medjet (so they can fly home quickly should an emergency arise) gives them peace of mind. 
Stock Up on Prescriptions
If you have prescriptions you must take on a regular basis, be sure you stock up on those before you leave. You'll want to have plenty for the entire trip, plus some extras in case getting home takes longer than anticipated.
Plan Your Return Home
If you plan to be out for a long time, you might want to plan your return home before you even leave. This would involve making medical appointments that you will be due for, so you can get the cleanings, checkups, and medications you need as soon as you return.
This step is especially important for full-time RVers who may only return to their "home" once a year for a short period of time.
Finding Needed Support on the Road
Now that you have the preparations out of the way, you might be wondering how to handle medical needs on a road trip should they arise. The tips below can help you navigate these situations, which can be tricky in some cases.
Find a Community
There's safety in numbers. This is one of the many great reasons to find a community on the road.
RVers are great people. Make connections with folks in your campground, attend RV rallies, and make a point of making friends wherever you go. You never know when a helping hand from a neighbor might be just what you need. This can be especially true in a medical emergency.
Turn to Online Therapy
Those who will only be gone for a couple of weeks don't really need to worry about missing out on their usual therapy sessions. That said, if you'll be gone for months, you might want to look into virtual therapy options. Many therapists are offering an online option these days. There are also apps that offer therapy for free.
See a Digital Doctor
Some doctor's appointments can also be carried out online. There are a number of virtual doctor programs and apps out there (we've listed some of our favorites in the section at the bottom of this article) and most offer a way to speak with a doctor, get prescriptions, and even get lab testing if needed.
Virtual vet visits are also available through similar tools, so be sure to find one of these if you plan to take furry friends on your RV adventures.
Use Online Search Tools
If you need to see someone in person, you might be wondering how in the world to find a doctor wherever you land. In this case, we recommend using a search tool such as Zocdoc to find a well-rated doctor who will accept your insurance plan.
If a dentist is what you're looking for, try checking out the website of your dental insurance company to see if they provide a nationwide list of providers. Otherwise a quick Google search should reveal some of the dentists that offer emergency appointments in your area.
Top Medical Applications and Programs for RV Trips
The apps and programs below can be extremely helpful for RVers looking to handle medical care while traveling. Some of these were mentioned earlier in the article and others were not. That said, all are well worth looking into to see if they might help you stay healthy as you enjoy your RV adventures.
Medjet
Medjet was mentioned earlier. This is a fantastic service that ensures you can get home quickly should a medical emergency arise while you are more than 150 miles from home. It covers your flight and even takes care of the planning for you. You can save 10% off the annual membership with RVshare by signing up through the link above.
K Health App
One of our favorite apps for virtual doctors' visits, K Health allows patients to speak with a doctor, get prescriptions, and have labwork done. Subscriptions are incredibly affordable, making it financially possible to have both the virtual doctor option and traditional insurance.
Doctor on Demand
Doctor on Demand is another great virtual doctor app. It works very much like the K Health app and is also very affordable.
Airvet: Vet on Demand
Airvet is the pet version of the virtual doctor apps above. It allows you and your pup, kitty, or other pet to see a certified vet on demand, no matter where you are.
Solv Health
Solv Health helps patients search for available care providers near wherever they are. Users can look at reviews and see if a doctor will accept their insurance, as well as what they might expect in terms of cost. The website also offers an option to see a virtual doctor.
Zocdoc
Similar to Solv Health, Zocdoc gives users a way to search for care providers who will accept their insurance policy. It can search for primary care physicians as well as dentists, eye doctors, and more. Often, same-day appointments can be made via the website.
Wysa: Sleep Depression Support
Though not a replacement for a human therapist, Wysa is a great addition to traditional therapy and can often be enough to keep you mentally healthy until you return from your trip. This app features an emotionally intelligent bot who listens to your problems and even gives advice.
This might sound silly, many users tout its benefits, saying it has been a game changer for them.
RVer Insurance Exchange
Lastly, if you plan to be on the road for more than half of each year, you might look into shopping for your health insurance plans through the RVer Insurance Exchange. This group is fantastic at helping RVers find insurance plans that work for them and their unique living situations, so they can rest easy knowing they will be cared for no matter where they roam.
As you can see, it's completely possible to stay safe and healthy when traveling in an RV. This is true whether you'll be gone for a week or a year. All you need to do is make the proper preparations, know what resources you can use along the way, and be willing to ask for help when you need it.
Ready to hit the road? Our rental RVs are the perfect option for those looking to try their hand at RVing. Check out the options near you right now!