RV Owners
Last updated on October 29th, 2022. Originally published on April 27th, 2015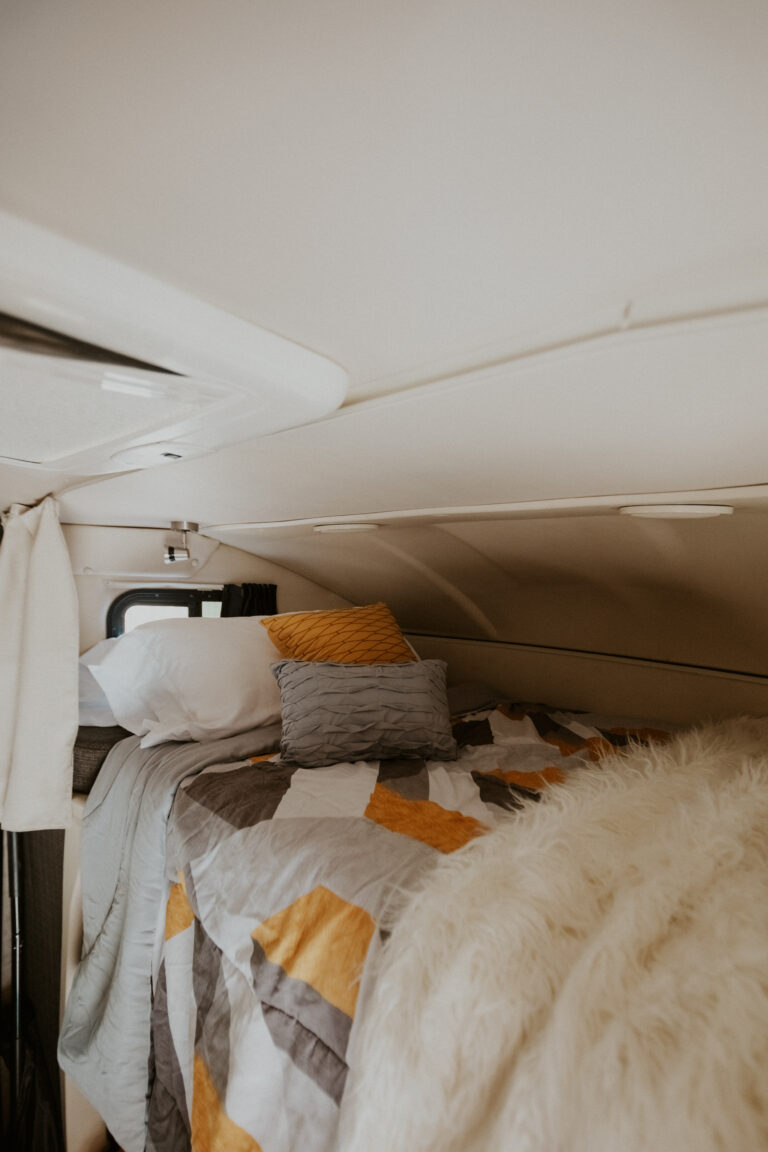 Buying a mattress for your king or queen-size bed is a breeze. RV beds, however, have space restrictions that make it harder to do. This will require a custom-size RV mattress.
For example, antique beds were ¾ or 48 x 75 inches long. This is no longer the standard-size bed.
You may also have built a custom bed for your room, and require a custom mattress. It is very hard to find a retailer who will carry the size you need.
This is the same with RV mattresses; RV beds have unique sizes. These sizes can vary widely as manufacturers can custom build any size bed, as they see fit. These beds usually come with a factory mattress, which is not the most comfortable.
Take the necessary measurements:
Measure your bed from one side to the other side. This will determine the width of mattress that you will require for your RV bed.
Measure your bed from the top to the bottom. This will determine the length of mattress that you will require for your RV bed.
Measure from the top surface of the mattress area, vertically downward to what the mattress will be laying on. This will determine the depth (or height) of the mattress. Slide outs are the biggest determinant of whether you need to consider the depth (or height) or not. If there are no drawers, swiveling chairs, or other items are in the way, this measurement is not necessary.
The most common size RV mattresses are:
The 3/4  or antique size, 48″x 75″
Twin 38″x75″
Regular queen 60″x80″
Full size 53″x75″
RV king 72″x80″
If your RV came with bunk beds, you will require a truck mattress. These come in the following sizes:
42″x80″
38″x80″
32″x79″
36″x76″
35″x79″
If your mattress is too firm, a topper is a great purchase. If your problem is a sagging, or too soft, mattress, toppers do not help much.
Before settling on an RV mattress for your bed, read the reviews online to find the best RV mattress you can.
Standard-size sheets can be used in your RV bed.
Thanks for reading!