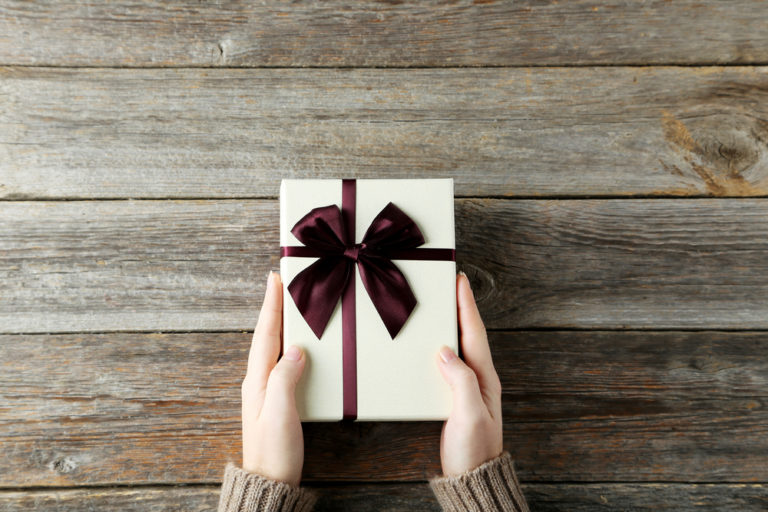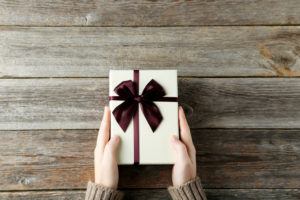 Everyone loves getting presents — but we all know that the real holiday spirit is all about giving. And when you see a loved one's eyes light up as they unwrap the perfect gift, you realize it actually feels even better than being on the receiving end.
But as you're making up your shopping lists this year, you may be wondering… what's the perfect gift for the RVer in your life? How about gifts for the camper who already has everything?
Well, for starters, if she's not already a part of Passport America, that's a gift that really does keep on giving — your recipient will get 50% off of her campsite accommodation fees at almost 1900 campgrounds across the country! Throw in the latest edition of the Rand McNally Road Atlas, and you've basically set your giftee up for a year of inexpensive, yet extraordinary, journeys.
But sometimes, you just want something a little bit more creative… but that can still fit in a box. (The better to be unwrapped, of course!)
So whether you're shopping for a travel enthusiast just getting his feet wet or looking for gifts for full time RVers, here are some items that are sure to be a hit with your favorite adventurer.
Gifts for RV Travelers
Whether you're looking for camping gift ideas for couples or retirement gifts for RV owners, motorhome enthusiasts all share certain things in common.
Most importantly, they love the thrill of the road — the unique travel lifestyle that allows them to constantly see and experience new things. That's what RV living is all about!
Here are some fun RV gifts that will help them keep on truckin'.
Go big or go home, right?
Even if your recipient is one of those "I don't need directions" types, an RV GPS is a very helpful gadget. That's because these systems are designed with RVs' specific needs in mind, and they route around obstacles that spell trouble for large motorhomes, like low clearances or narrow, winding roads.
We wrote a post comparing some of the most popular models of RV GPS available, but one of the top-ranked models is the Magellan RoadMate RV9145, which features a sizable 7-inch screen and a pre-loaded Exclusive Good Sam Trailer Life Directory.
Don't get us wrong, it's a pretty pricey gift… but if a close family member or loved one is constantly on the road, the investment is worth it. Besides, the holidays only come around once a year, right?
Chances are your favorite RVer took up the hobby because he's an outdoor enthusiast, right? But with the sun beating down during the popular summer travel months, sometimes it can be tempting just to stay inside in the AC.
Help them get back in touch with nature and remember what they started RVing for in the first place with an awning shade, which creates a comfortable outdoor patio environment — perfect for them to relax, drink a cold beer, or grill up dinner in. This is one of those perfect gifts that'll have them saying, "I didn't know I needed that!"
Best Gifts for RV Enthusiasts
Here are even more great gift ideas for RV owners.
What do you remember most from your last RV trip?
Chances are, it has everything to do with the people you shared the experience with — and less to do with the specific destination.
That's why fun games the family can gather around make good gifts for RV owners — one they're sure to use on their next road trip. Plus, there are so many options to choose from!
You could go with a classic, like Scrabble, Monopoly, or Sorry… or something a little funky like Twister (depending on the agility and age of your gift recipients, of course!) Or try something new, like Watch Ya' Mouth, which is sure to get the whole party laughing.
Unique Gifts for RV Owners
Get them something that stands out this season. Here are some more ideas.
From monogrammed, personalized bath towels to shatter-proof dinnerware, a new RV owner will appreciate your help in outfitting their just-purchased rig. These little touches are what turn a house on wheels into a mobile home.
It may seem simple — and I know you've probably heard us talk about this gadget here before (sorry, not sorry!)
But this all-in-one culinary contraption is one of the top gifts for RV owners. Cooking in the limited space of an RV kitchen can be challenging, and no one wants to spend their vacation time slaving over a hot stove. Give them the gift of being able to set it, forget it… and come home to a delicious meal, whether it's a stew, a roast, or even baked goods.
Psst… make the gift even more complete by throwing in a great Instant Pot or other slow/pressure cooker cookbook. Choose one based on what you know about your gift recipient's tastes. Are they vegetarian? Big meat eaters? Can't get enough bread? There's a recipe guide out there for everyone. Here are a few of our faves:
Holiday Gift Guide
We hope this holiday gift guide will put a smile on the face of your favorite travel enthusiast or RV owner, no matter which of these ideas strikes your fancy.
But most of all, we hope you enjoy the satisfaction of giving someone a gift they really will use and love. Because after all, that's what the winter festivities really are all about — no matter which one(s) you celebrate.
Happy holidays!
This post may contain affiliate links.