Holiday Gift Guide: RVer Edition
How Tos & Tips
December 1st, 2020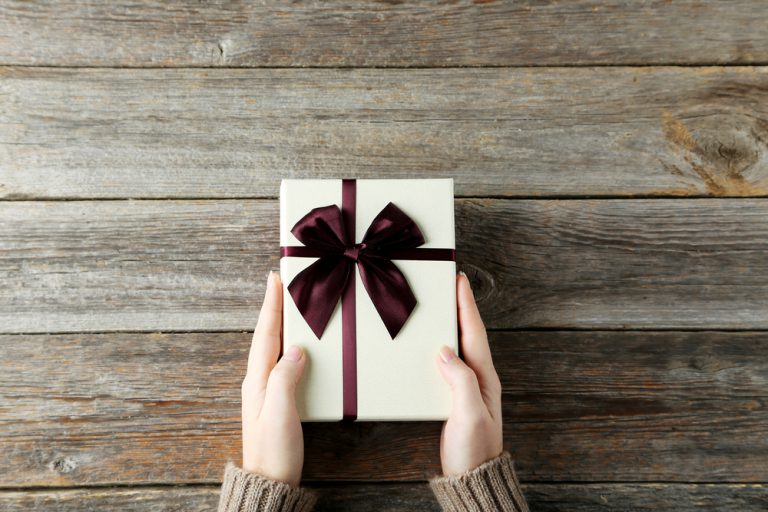 It may be better to give than receive… but sometimes it's a lot harder, too! You have to know your loved one pretty well to be able to decide on a gift they'll enjoy and use.
Fortunately (in this case at least!), RV owners almost always need something. We've rounded up some great holiday ideas for the RVer in your life (or for you, if you want to treat yourself as well). Check out our holiday gift recommendations for these four categories of RV travelers.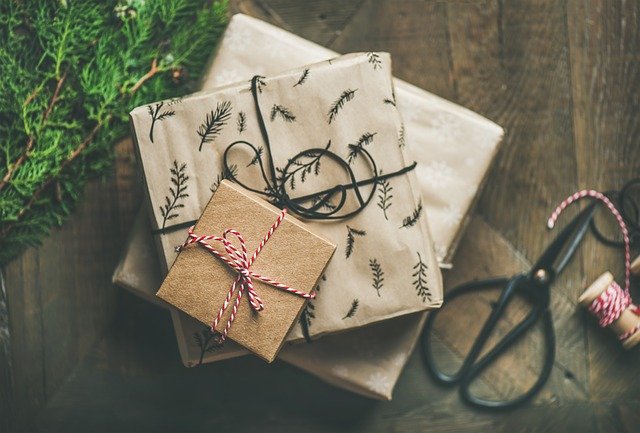 Gifts for RV Travelers
Whether you're looking for gifts for people who like to keep moving and are always on to the next adventure, or for those who like to spend some time enjoying the RV itself and relaxing at camp, there's something for everyone here.
If you're looking for bargains and discounts, we've listed a few below. Many websites also give you a coupon code when you sign up for their mailing list. Look at their front page to see if they have any online deals listed there. Finally, don't forget to look at any "clearance" or "discount" categories — you never know what hidden gems you may find there!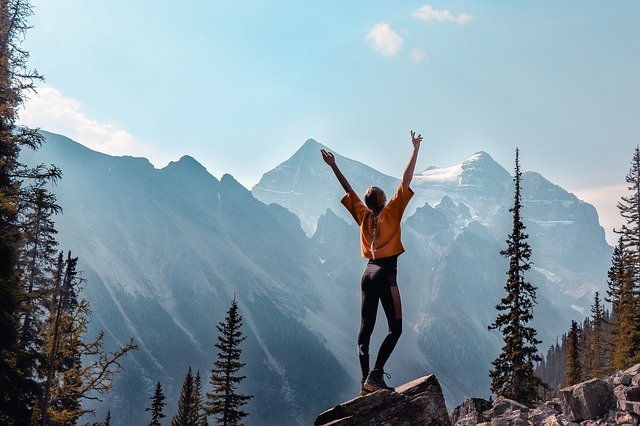 The Adventurer
If you're looking for a gift for someone who's always finding the next mountain to climb, the next river to raft, or the next outdoor sport to master, help them get outfitted at Backcountry.com. The site carries lots of name-brand outdoor clothing and gear including Patagonia, The North Face, and Marmot, often at discounts. You can also encourage someone to try a new sport in the new year – Backcountry has paddleboards, snowboard and ski gear, and more.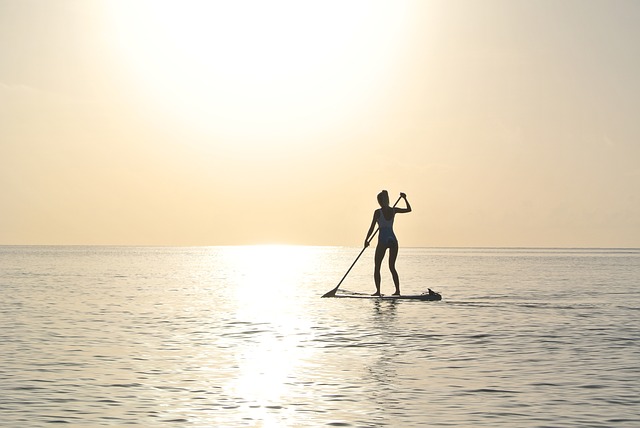 Patagonia offers gear for all weather extremes, plus more relaxed clothing for just hanging out at camp. If you're looking for an environmentally-friendly (and cheaper!) option, check out their "used gear" section for gently used clothing and outdoor gear including packs and sleeping bags that are still in great shape.
Sportsman's Guide has hunting, fishing, and camping gear, along with clothing to keep hunters, fishermen, and campers warm and comfortable. They also have gear for dogs in case your gift recipient likes bringing their furry friend along on adventures with them. (Psst: if a pet lover's on your list, let them know they can also get an exclusive discount from Chewy thanks to RVshare: use this link to save $15 off your first $49+ purchase, and enjoy free shipping!) Check out Sportsman's Guide's doorbusters sales, and their special section of products made in the USA. Cabela's and Bass Pro Shops also stock gear for these activities. Check out the "Bargain Cave" on both of these sites for special deals.
Adventurers will also benefit from a membership to The Dyrt Pro, which will help them search for campgrounds nationwide while relying on reviews from other adventurous outdoorsfolk. The Pro membership also includes trip-planning resources, discounts on gear (beacuse you can't buy them everything they'll need), and offline service availability — because you know your friend often finds themselves without signal! (By the way, if they'd like to rectify that, they might consider SkyRoam, which can get them connected across the globe.)
Another good option for these backwoods adventurers: Boondockers Welcome, which allows campers to stay at private homes overnight for free! It does come with a yearly membership cost, but you can get 10% off when you use code BWRVSHARE
Last, but not least, make sure you keep your outdoor adventurer properly hydrated with a Hydro Flask! These trendy water bottles can get pretty pricey, so check out the sale section on the website for some good deals.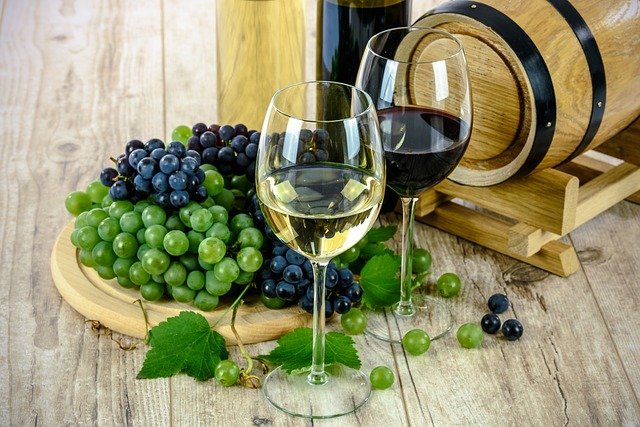 The Foodie
Just because you're on the road doesn't mean you need to sacrifice good cooking or eating! If you know an RVing foodie, consider gifting them a membership to Harvest Hosts. This membership network allows RVers to stay overnight for free at nearly 1,500 wineries, breweries, farms, and other places in the United States and Canada — which means they can discover some delectable new favorites on their trip. You can also get a 20% discount with the code HHFRIENDS20.
Home Chef is a great option when you like to eat well but have been out exploring all day. They deliver fresh, pre-portioned ingredients straight to your RV with easy -to-follow recipes. They also have Oven Ready meals you can just pop in and cook with very simple prep and almost no clean-up. They already come in tins so you don't need to dirty your dishes cooking. Get 55% off your first order, up to $40 off, with the code RVS55.
If you know someone who is concerned about where their food comes from and wants to make sure it's harvested and prepped in sustainable, eco-friendly ways, consider a gift from Patagonia Provisions. The outdoor gear company has what they're calling "a powerful alternative to industrial agriculture, a path to restore and regenerate our home planet." Check out their camp meal kits and vacuum-insulated food canisters for unique gifts.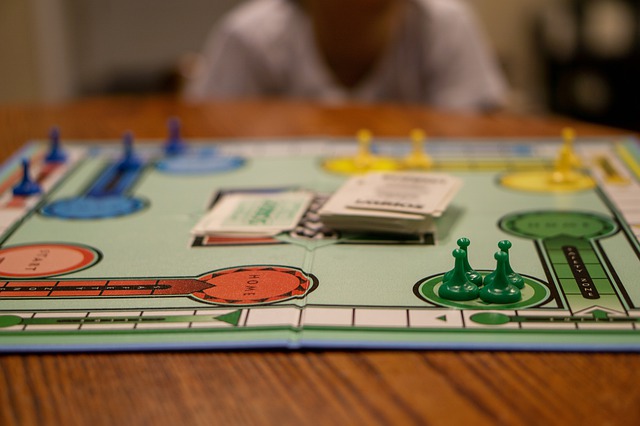 The (Traveling) Homebody
Some people like to go, go, go, spending every waking minute of their RV trips exploring new cities or hiking new trails. But some of us like to spend a good part of the day enjoying the RV we have worked so hard to obtain and fix up. It's great to explore, but it's also fun to relax in a camp chair at your site with a glass of wine, or play a board game while listening to the rain patter on the roof. These gifts are for those times.
Get $50 off a DISH Outdoor TV package with the code RVSHARE so you can watch your favorite movies and shows on the road. As mentioned above, a WiFi hotspot with Skyroam may be an unusual gift idea for most — but for RV homebodies, it will be a much-used and much-appreciated one!
You can make sure your recipient has a great campsite to relax in, with accomodating campgrounds and excellent on-site amenities and services by gifting them a membership to The Dyrt which helps them locate good campgrounds. They'll also appreciate worry-free travel with a gift subscription to a roadside service like Good Sam's.
Finally, some good, old-fashioned family games are always a great way to pass the time either outdoors at a picnic table, or in the RV during rainy weather. Apples to Apples, Scrabble, and Sorry! are all great options for the family, or you could go with a quirky game like Exploding Kittens for some guaranteed hilarity.
The Young Family
It's ironic that the years when you most want to travel with your children and make memories that last a lifetime are also the most challenging. There's no other way to put this – traveling with young children is just hard sometimes! The wrangling of all the gear, the fact that it takes half an hour to get everything together just to go to the grocery store, the constant timing to make sure everyone has food and naps when they need… it can be a challenge. Hopefully, these gifts can help!
BabyQuip is a baby gear rental service that has full-sized cribs, strollers, car seats, toys, books, high chairs, and just about anything else you need for a baby. They will rent, deliver, and set up your baby gear wherever you're staying and will even meet you at the airport. When you're finished with the gear, they pick it up as well. For a family flying from out of town and renting an RV, or a family opting to have an RVshare owner set up the rig at a campground, this would be a perfect option! You can save 10% off all of their services with the code RVSHARE.
Also, consider any service that allows parents not to have to drag cranky kids along on boring errands! An Instacart subscription allows parents to order groceries online instead of having to head to the grocery store, exhausted and with children in tow. TaskRabbit can connect parents with people across the country who can share their skills and help with basic maintenance, cleaning, organizing, shopping, electronics-set up, running errands, and more.
If you want to help children feel at home in a new place like an RV, you can also consider gifting some children's books for bedtime stories. Little Blue Truck is a great board book about a travelin' truck, and Pete the Cat's Family Road Trip is a great book for early readers.
Holiday Gift Guide
We hope this holiday gift guide will put a smile on the face of your favorite travel enthusiast or RV owner, no matter which of these ideas suits them best!
But most of all, we hope you enjoy the satisfaction of giving someone a gift they really will use and love. Because after all, that's what the winter festivities really are all about — no matter which one(s) you celebrate.
Happy holidays!
This post contains affiliate links. RVshare may receive compensation if you make a purchase after clicking on a product link.