RV Awnings and Annexes: A Better Understanding and Do you Need Them?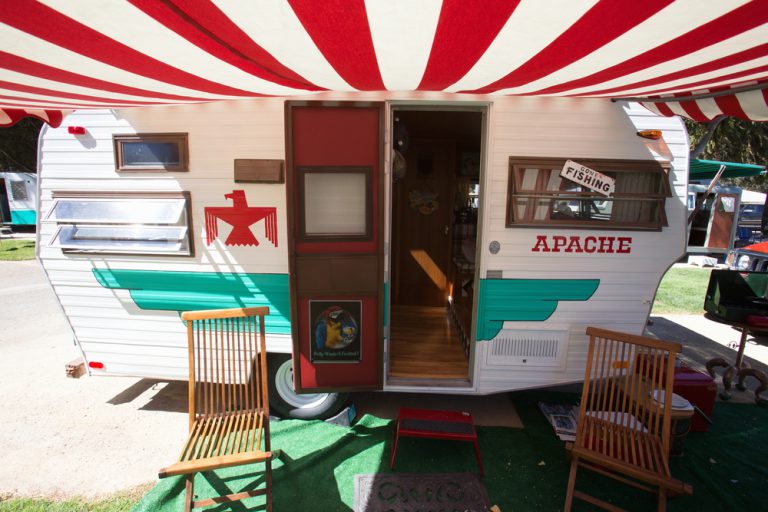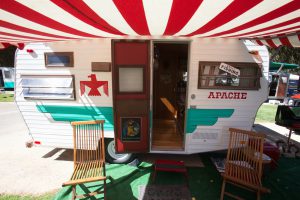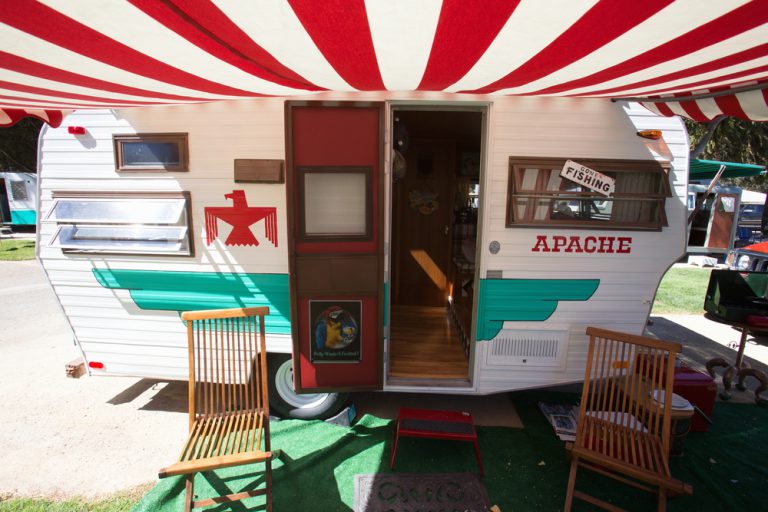 As every RVer knows, a quality camping trip is improved with ample time spent outdoors. After all, you can sit on the couch and watch TV at home!
But making your RV's patio inviting takes a little bit of preparation. A patio mat will help keep your feet clean and dry (and help avoid tracking dirt all over mom's clean floor), and a set of comfy folding camp chairs will make nights around the campfire comfortable enough for hours of ghost stories — and s'mores, of course. Add in a great big cooler to hold the brews and maybe some special skewers for those s'mores we were talking about, and you're all set, right?
Not so fast!
Another key component to making the most of your RV's outdoor space? A quality RV awning or caravan annex. Camper awnings provide shade from the hot sun and reduce your chance of burning, and they also protect your outdoor furniture and goodies from the effect of prolonged outdoor exposure.
While most modern RVs do come with a trailer awning installed, there are lots of different products and upgrades you could consider — and also some maintenance steps to nail down to ensure your awning lasts for many well-shaded adventures to come.
Here's what you need to know.
RV Annexes
Sometimes called "annexes" (especially by our British friends), your RV's awning is a large, fabric tarp that pulls out from the passenger side exterior wall. It provides shade and coverage for sitting outdoors, and it can also help keep the interior cool since the sun won't be shining directly through the side windows.
Some RVs also come with smaller pull-out awnings over their other windows to help boost this cooling effect, and if you have a slide out, your RV may have an awning or piece of netting over the top of it to help keep the machinery clean and in proper working order.
RV awnings come in a variety of different styles and with different accessories, parts, and features. For example, some modern awnings come with LED lights built right in, so you don't have to worry about stringing up your own set of outdoor lighting. (Of course, you still can — not only for extra luminosity, but also for decoration!) Awnings may be manual, motorized, or electric, and each requires a different amount of effort to pull out and set up.
Manual RV Awning
This is the least complicated style of awning, and generally requires you to roll it out with a hand crank. Smaller window awnings may be simply pulled out, which might require a pull rod extension tool.
The good thing about manual RV awnings is that they don't have any electrical or motorized components to worry about breaking. They simply crank out, just like an old-school car window. Of course, the crank itself can still run into problems, and the awning fabric does still require maintenance. We'll go into more detail about how to properly care for and clean your RV awning later in the post.
Electric Motorized RV Awning
Sick of cranking?
Motorized RV awnings take the work out of setting up your outdoor space. All you have to do is push a button, and the awning unfurls itself, ready for you to relax underneath.
Motorized awnings are a fairly new invention, and still a luxury item on many RV models. If you're shopping for a new camper, it may be available as an upgrade at an additional price. However, it's also possible to install an electric awning on an older model camper. You can find motorized RV awnings available at camping stores, and even on Amazon — though they do run several hundred dollars. Furthermore, some assembly will be required, so make sure you feel comfortable with basic tools — or consider hiring professional help!
A motorized awning can be a great investment for frequent campers who don't want to have to deal with the hassle of constantly rolling and unrolling their awning themselves. It's also a good upgrade for elderly or infirm campers, who may have physical limitations.
Cleaning RV Awning
No matter which type of RV awning your RV comes with, or if decide to go with an RV awning replacement and install your own. But fortunately, it's not very difficult and it doesn't usually require expensive cleaners. In fact, many RVers get by with regular old dish soap, using good old elbow grease to scrape at any caked-on debris or dirt.
The first step is to ensure your awning is clear of any very large, loose items, such as twigs or leaves. This can be accomplished by getting on the roof of your rig and manually sweeping the awning, or using a leaf blower.
The second step is to wet the awning down with a hose. This will begin to break down the dirt particles that are more firmly attached to your awning's fabric.
Next up, you'll want to pay special attention to any stubborn spots or stains you see, scrubbing at them with a scrub brush. You may need one with an extendable handle in order to reach your whole awning from either your rig's roof or the ground!
Important note: No matter what soap you use, always be sure to test it on a small section of your awning fabric before you spread it on a larger area. This way, you'll be able to check for any adverse effects, like discoloration.
Once you've scrubbed away at those stains, it's time to hose down your awning one more time, and leave it extended to dry thoroughly. Voila! Good as new, and ready for many more lovely days of sitting in the shade, relaxing.
We wrote a whole post about RV awning maintenance, which you can read here. Of course, if you have a modern, electrical awning or one that's made out of a material other than fabric, you'll want to check your owner's manual for step-by-step cleaning and maintenance details. Those high-tech components can be sensitive!
This post may contain affiliate links.